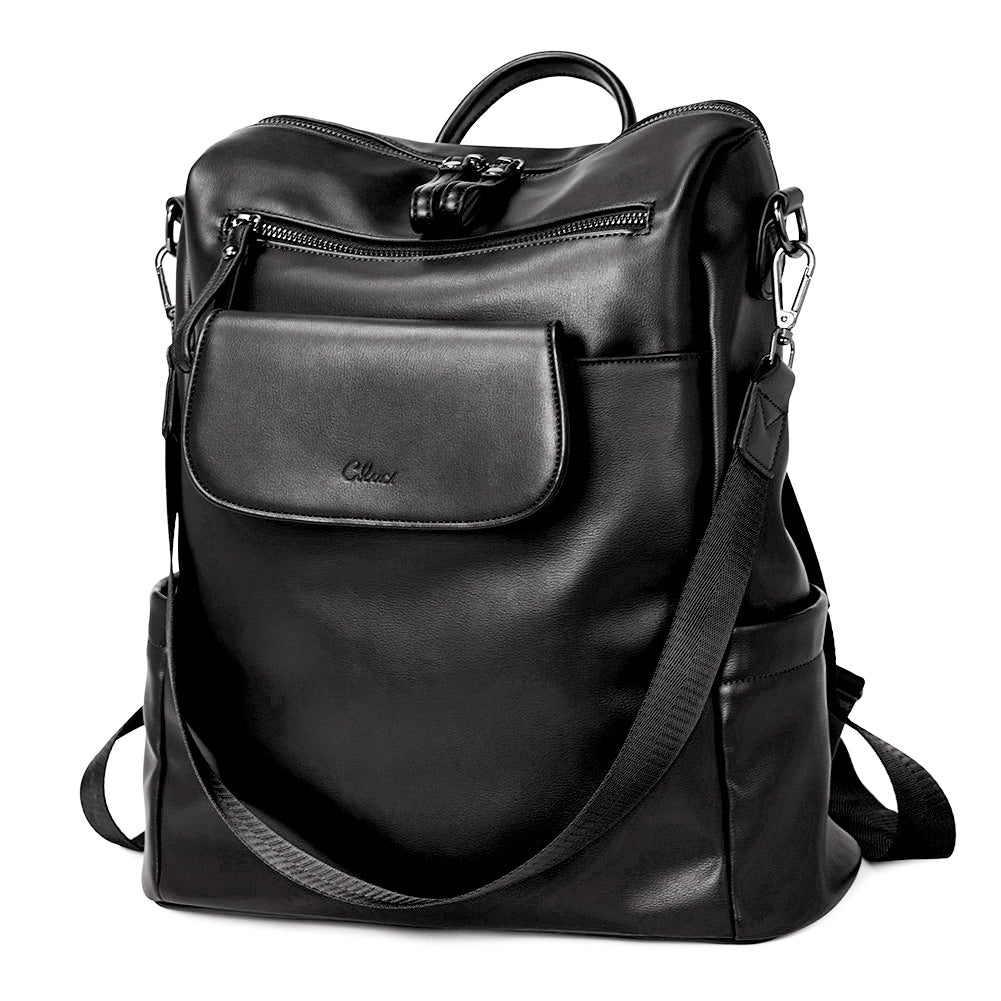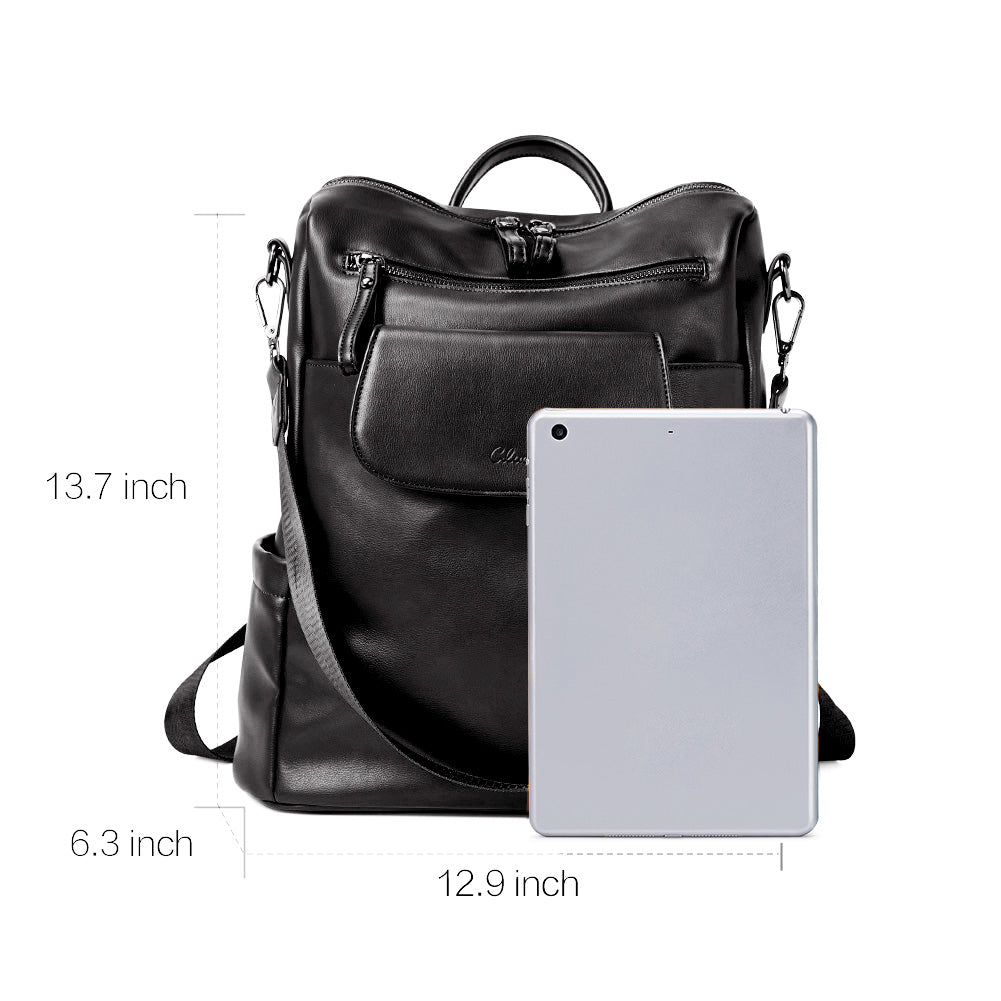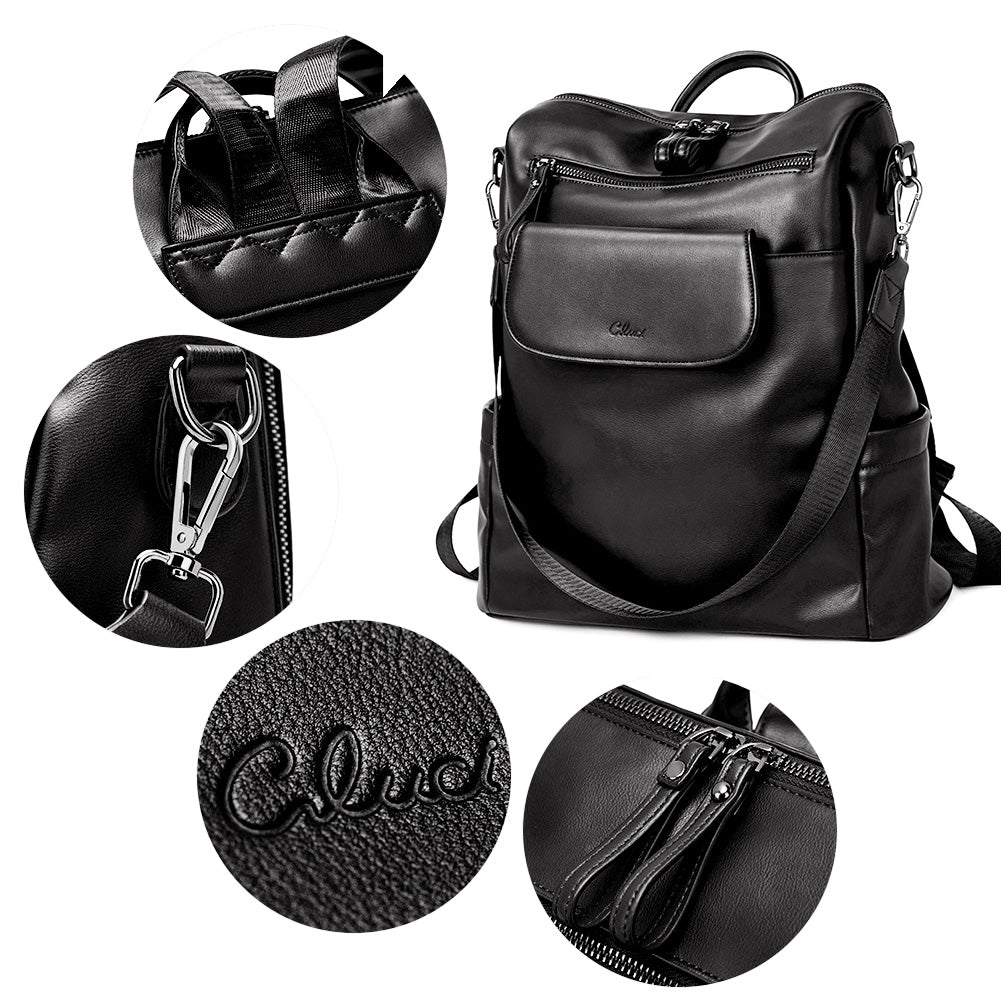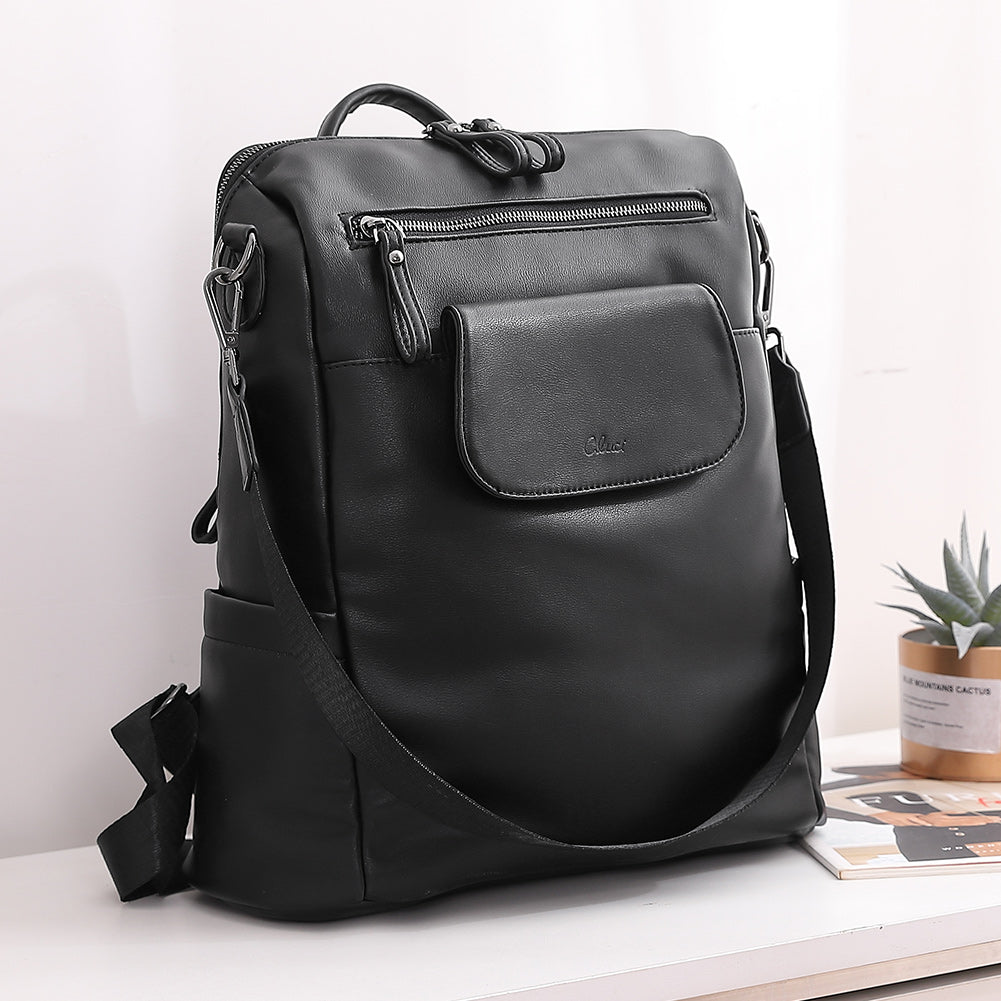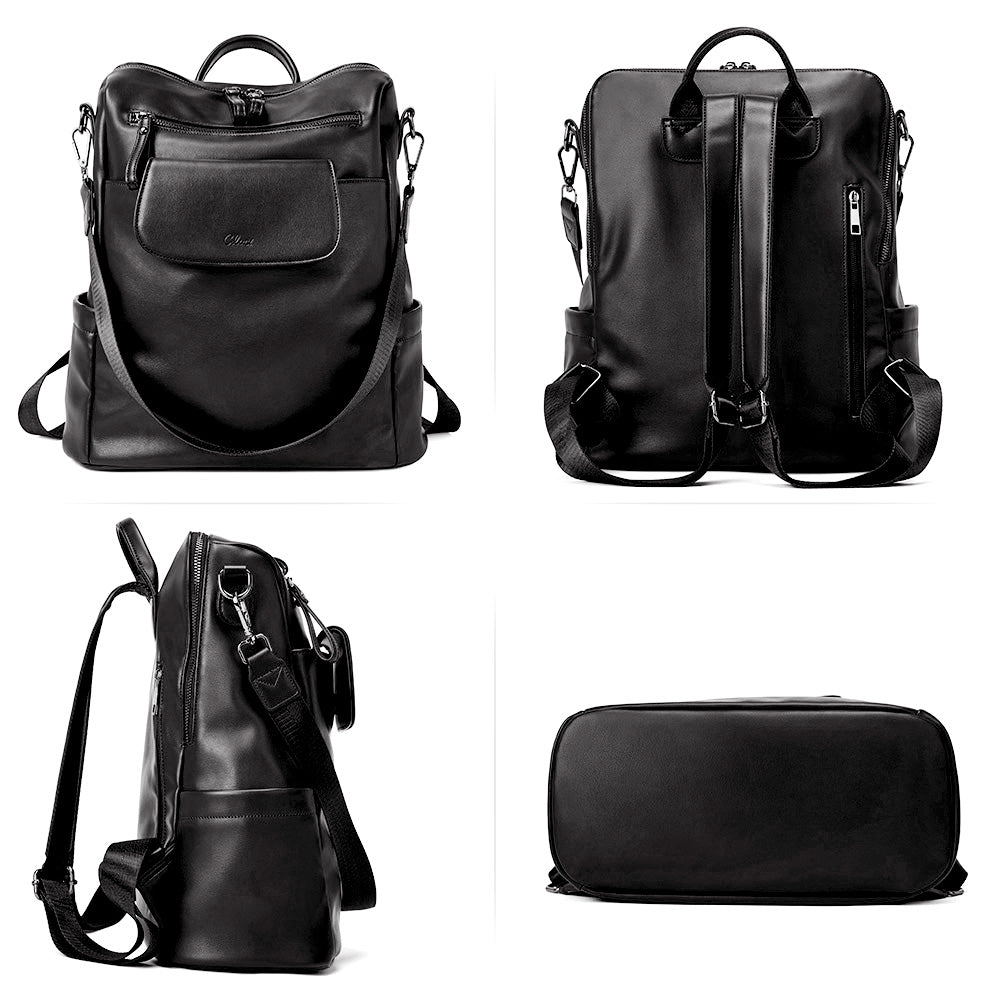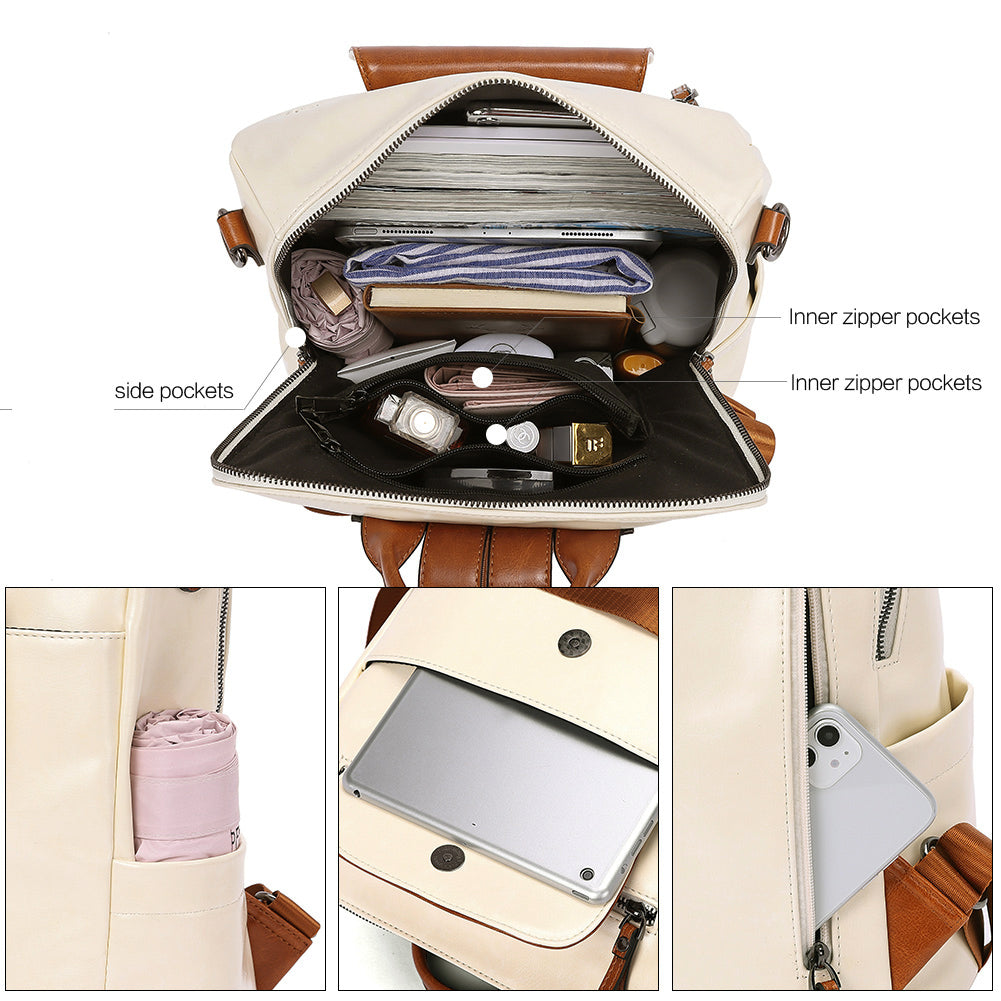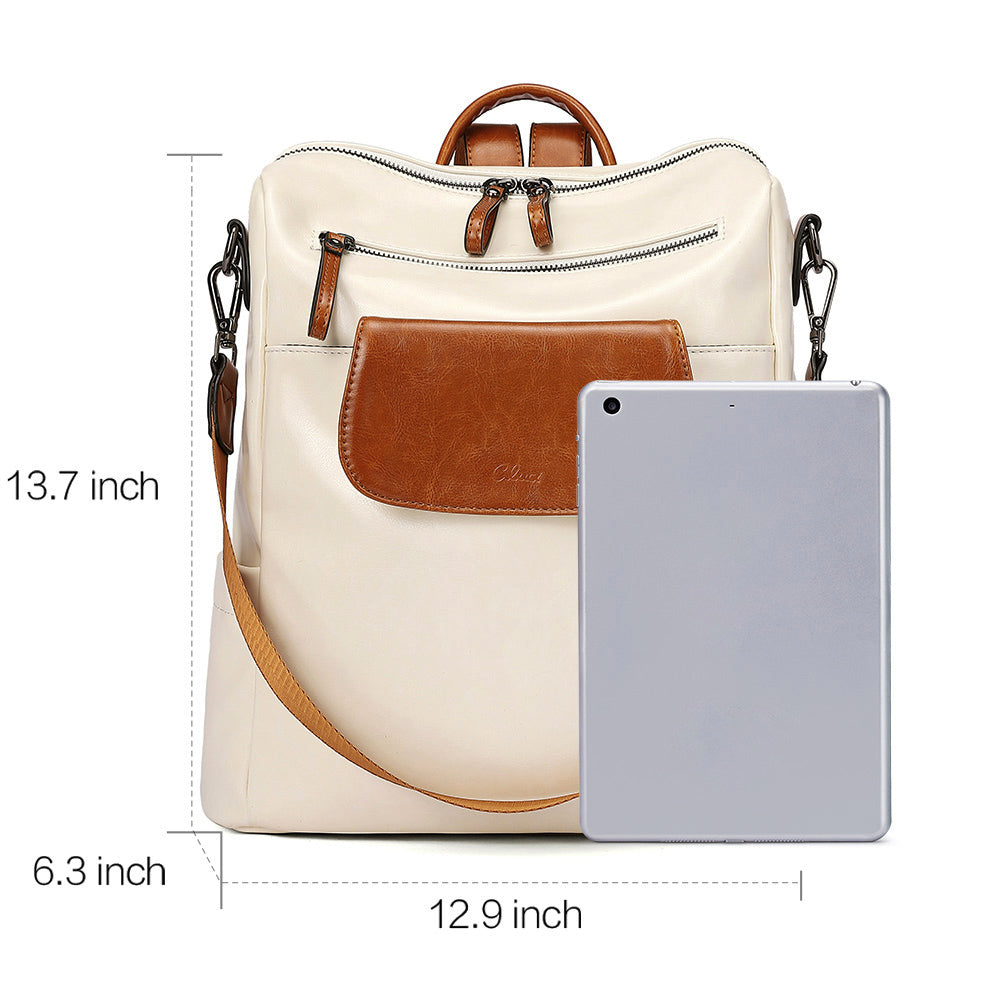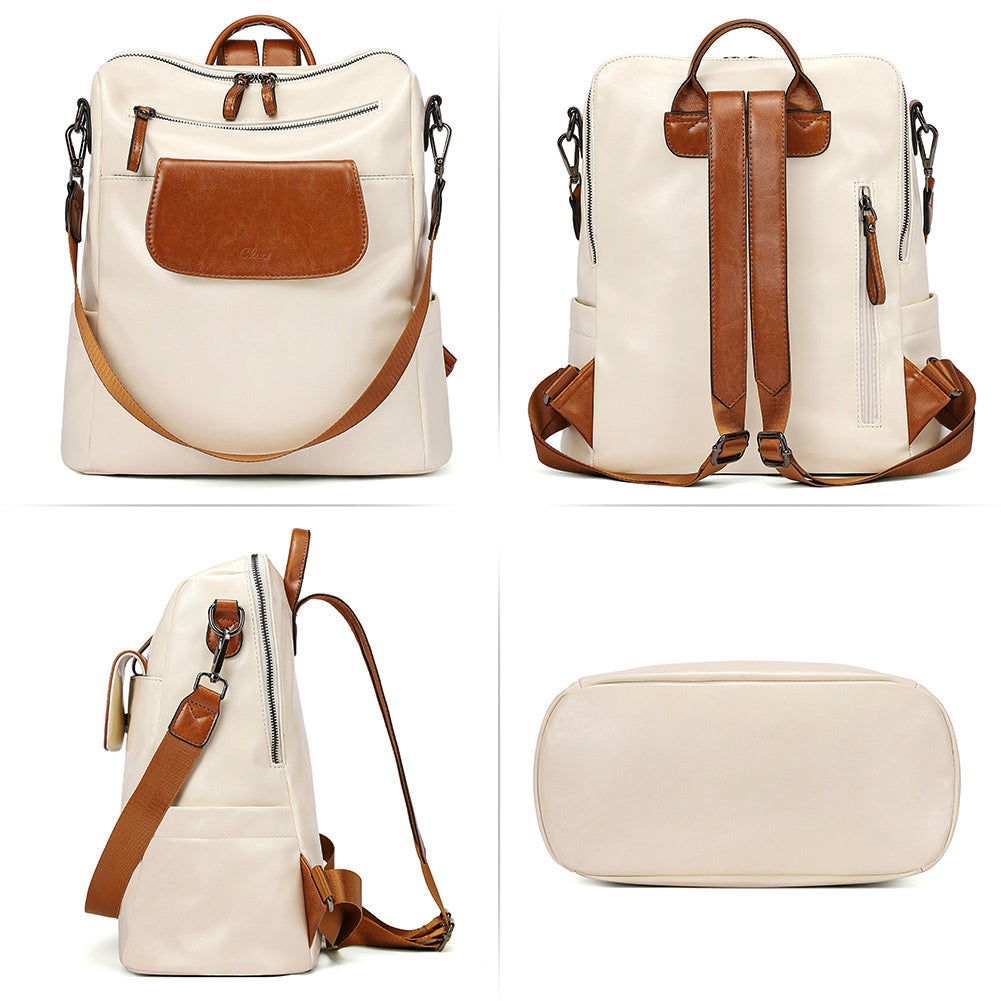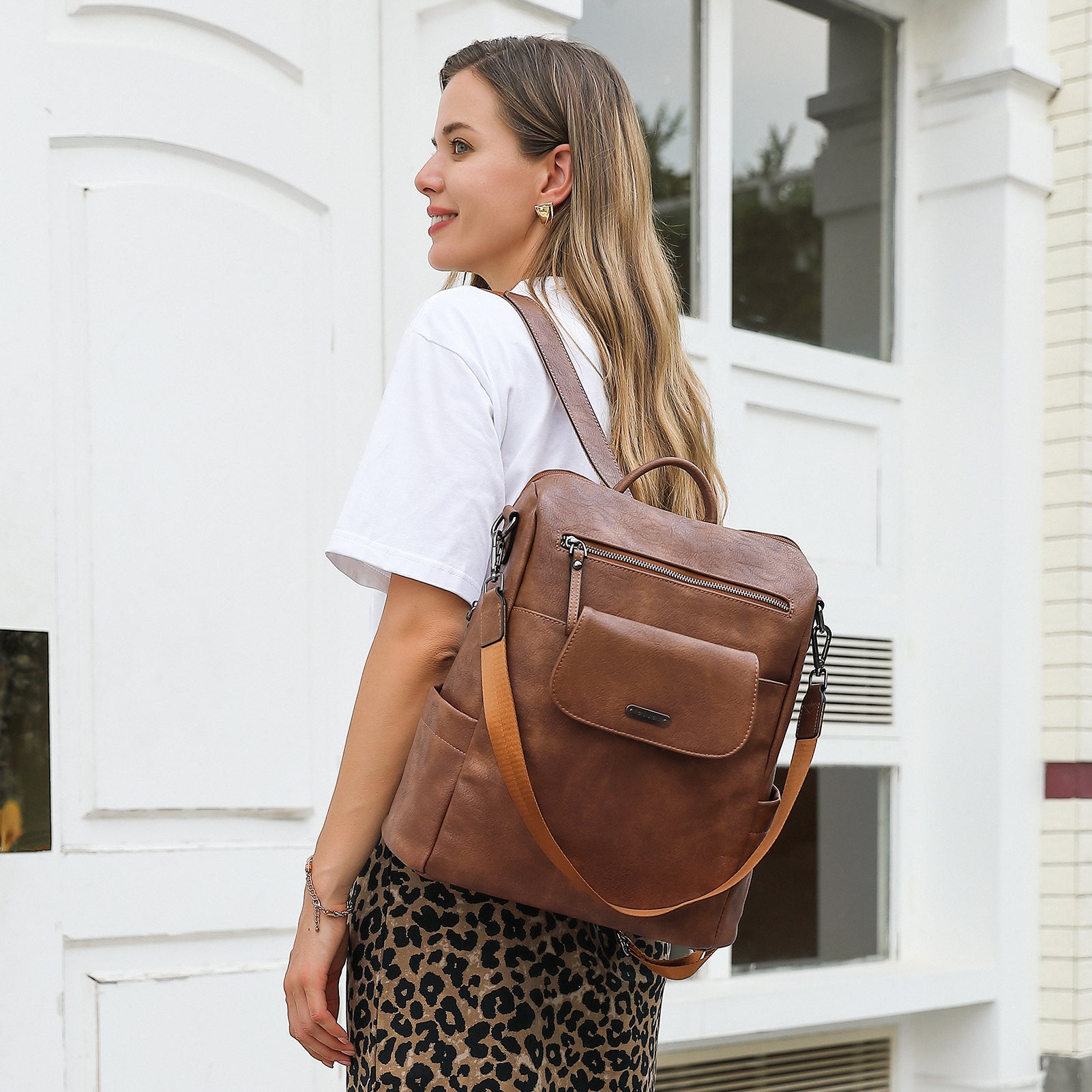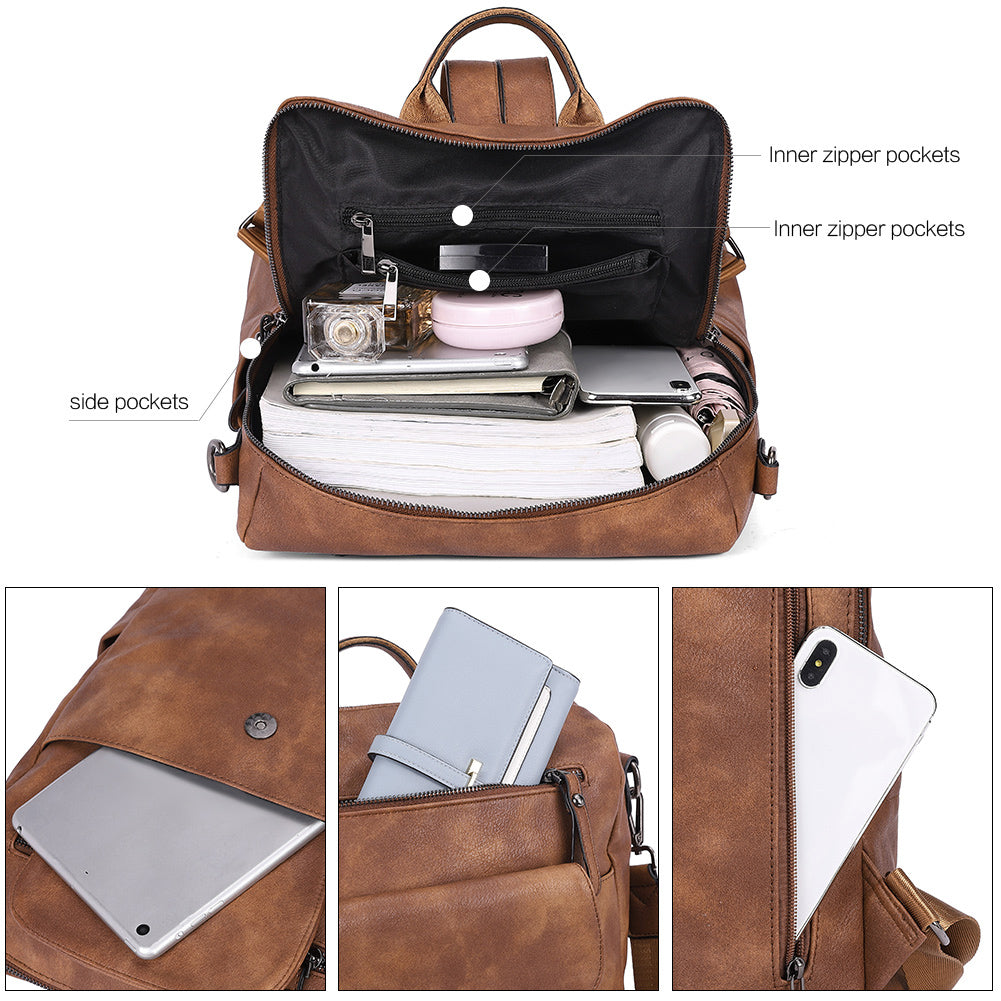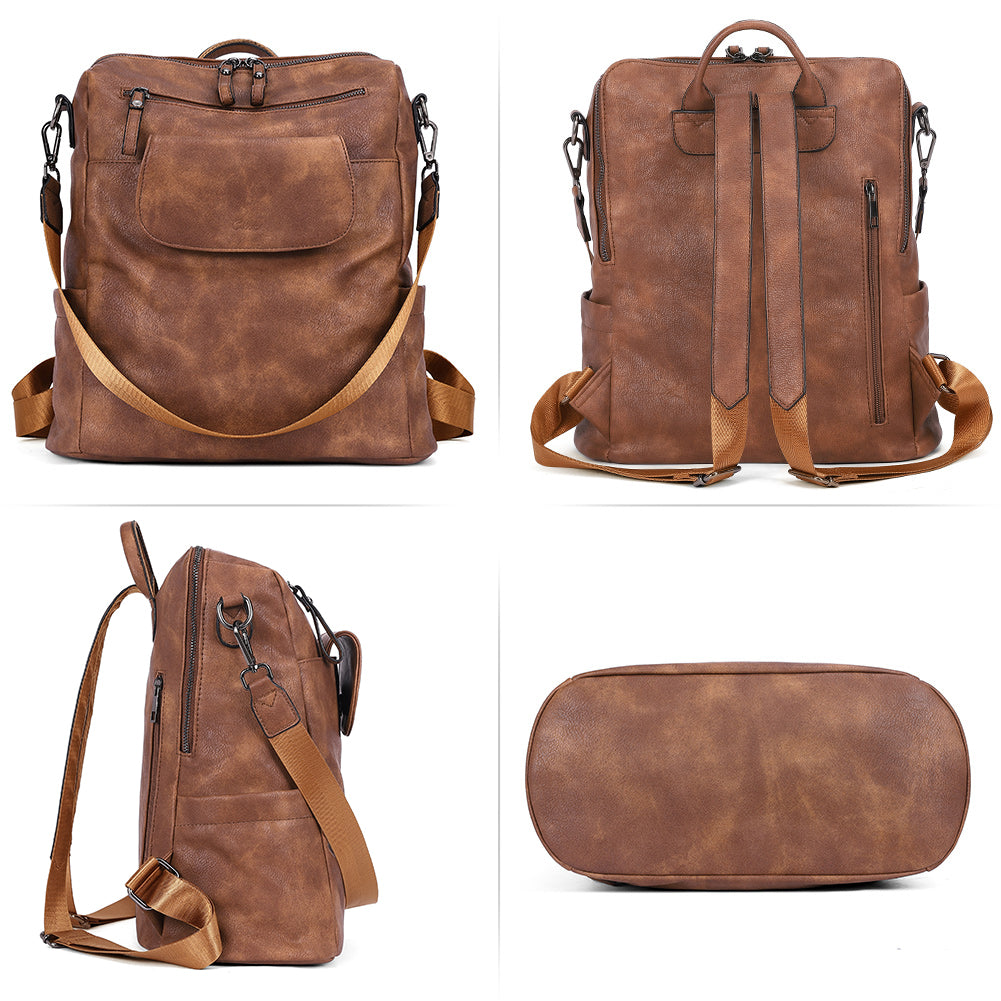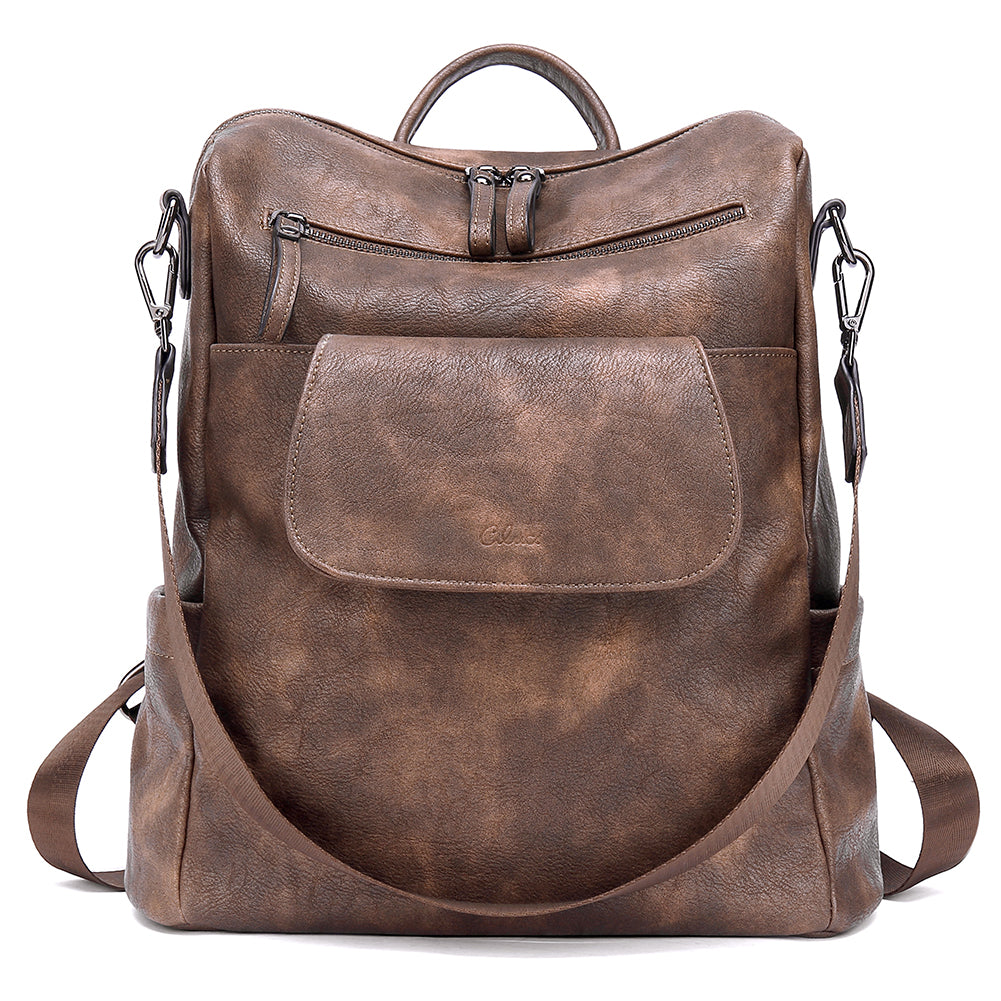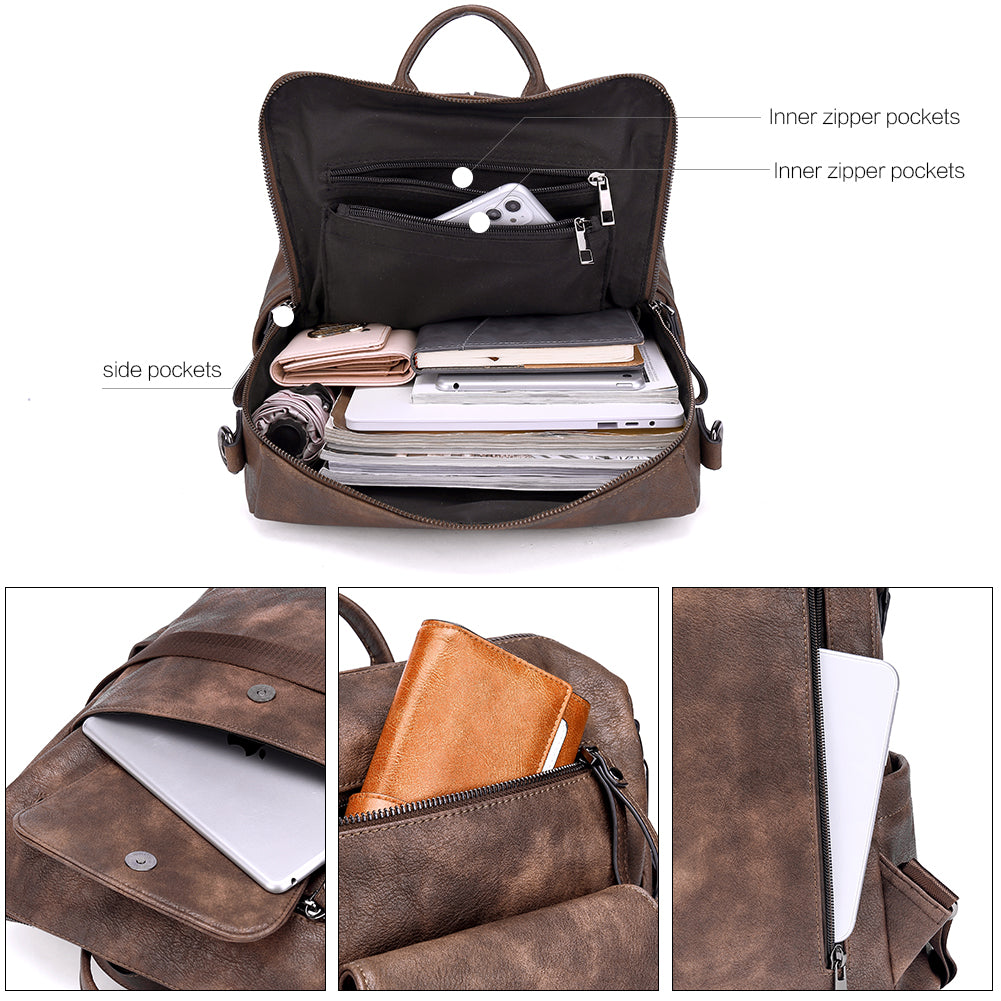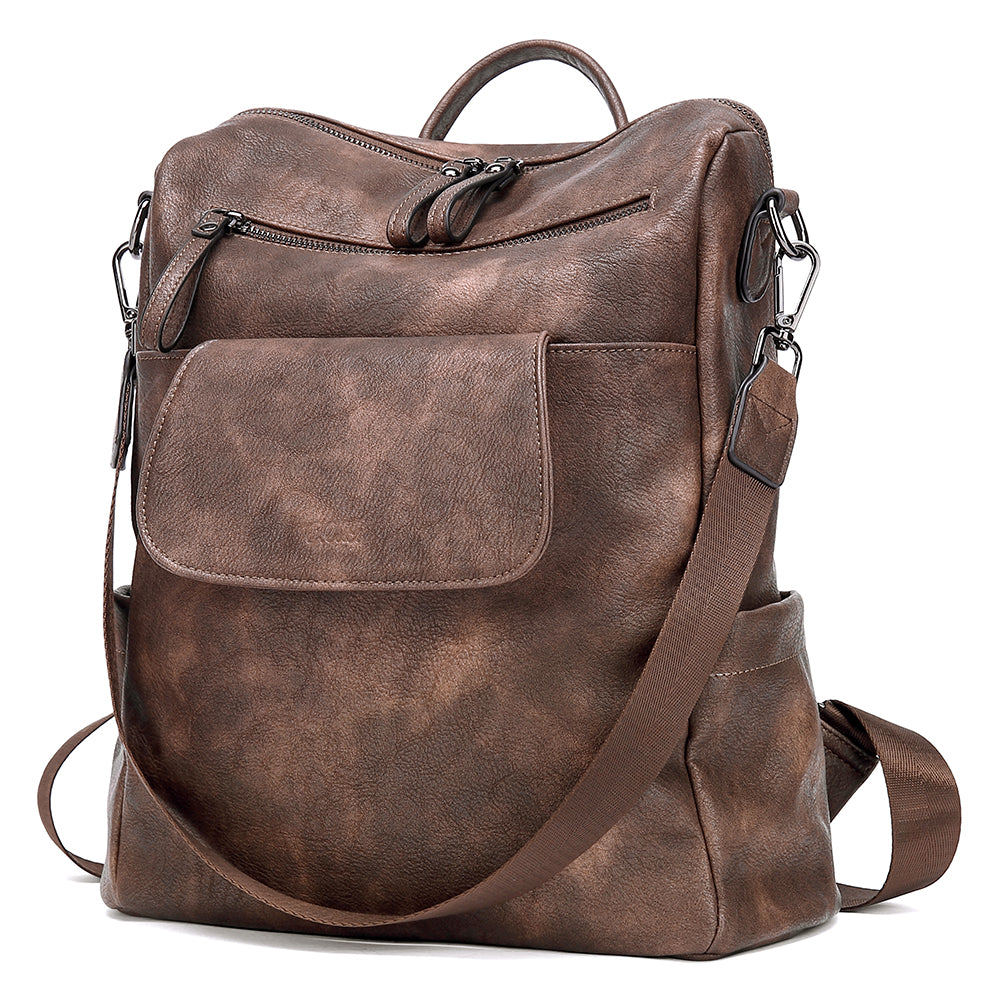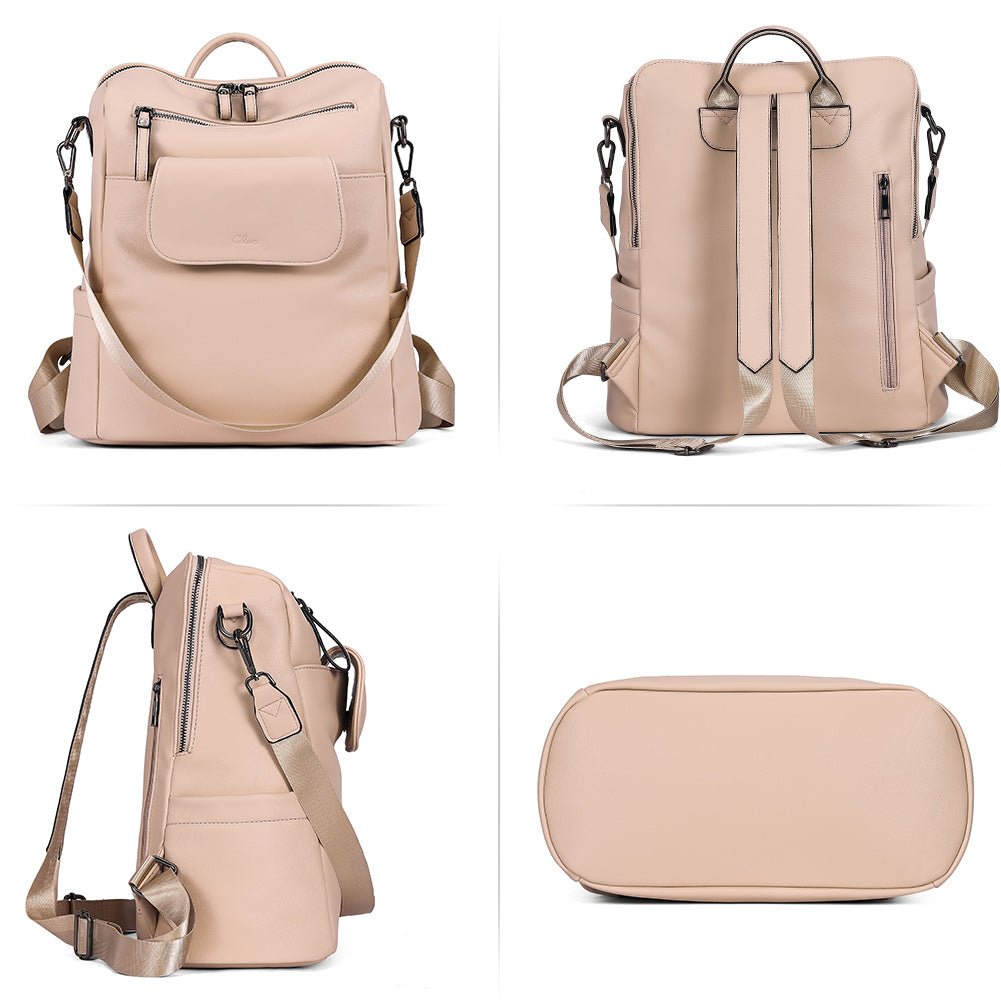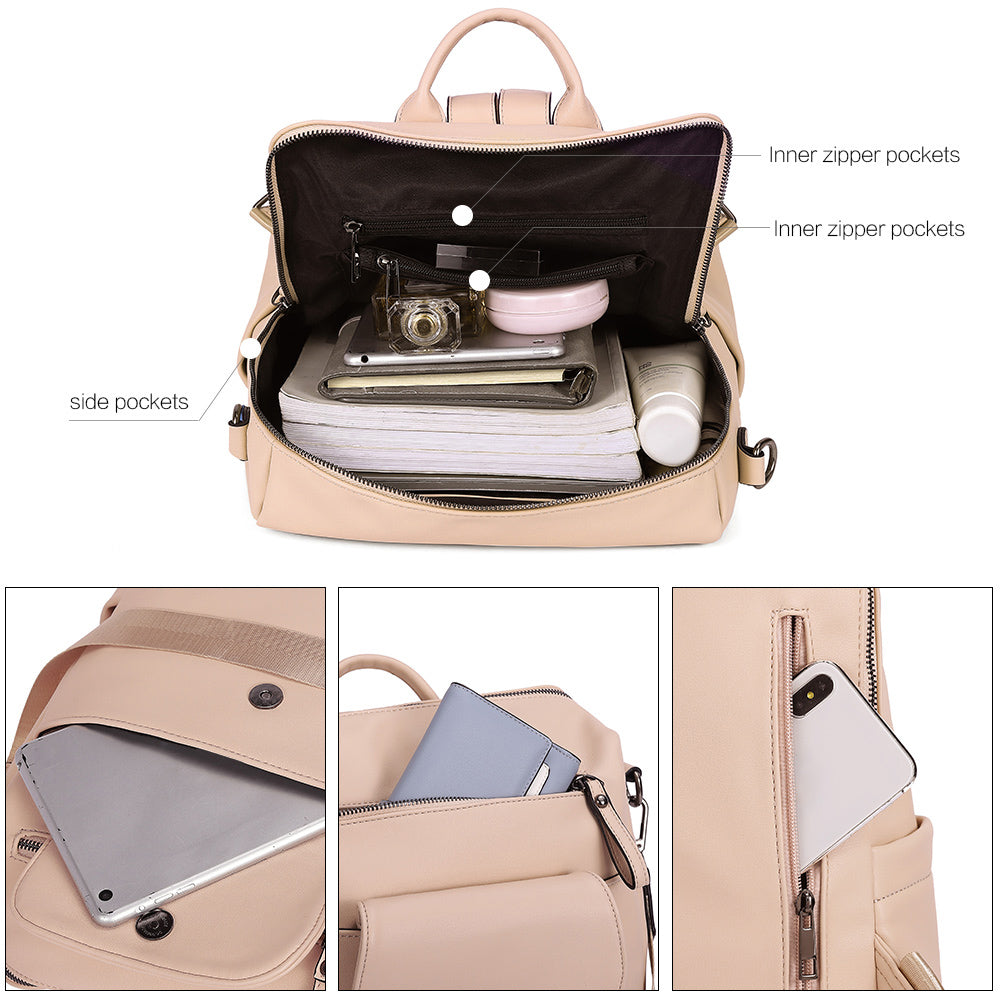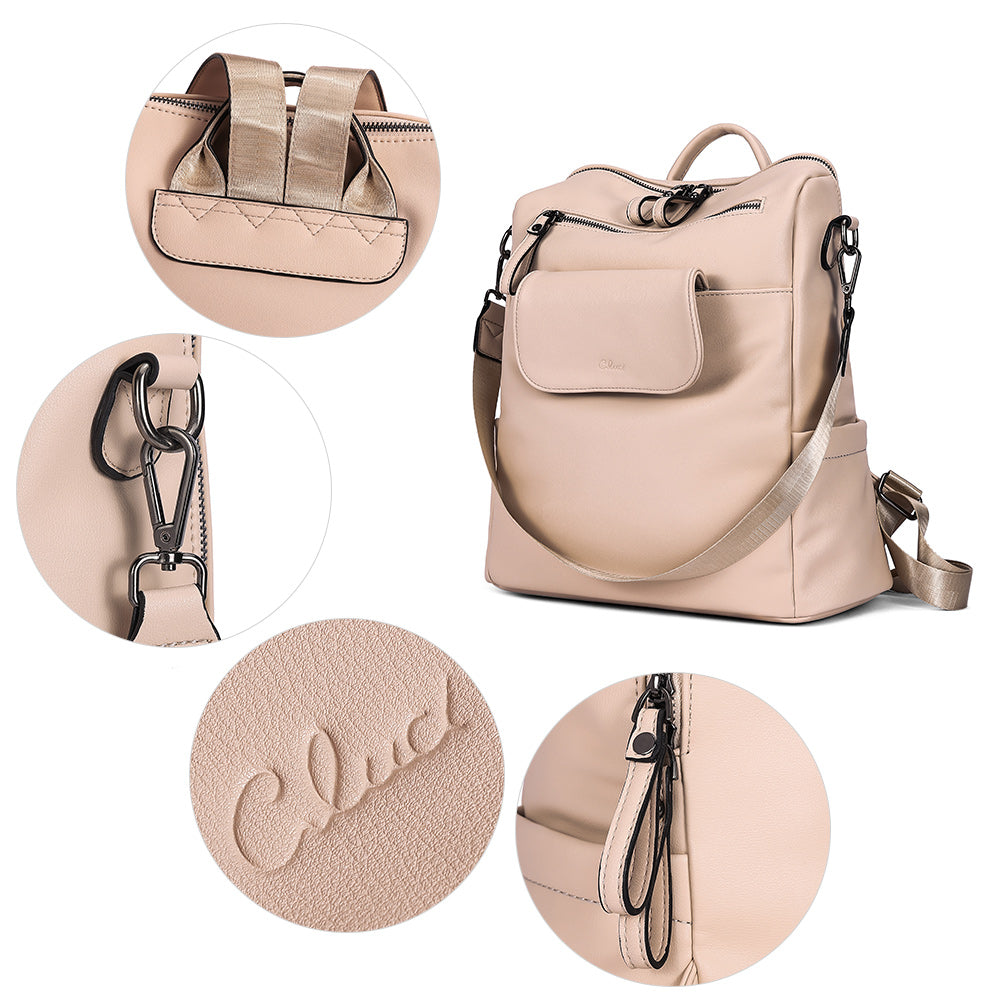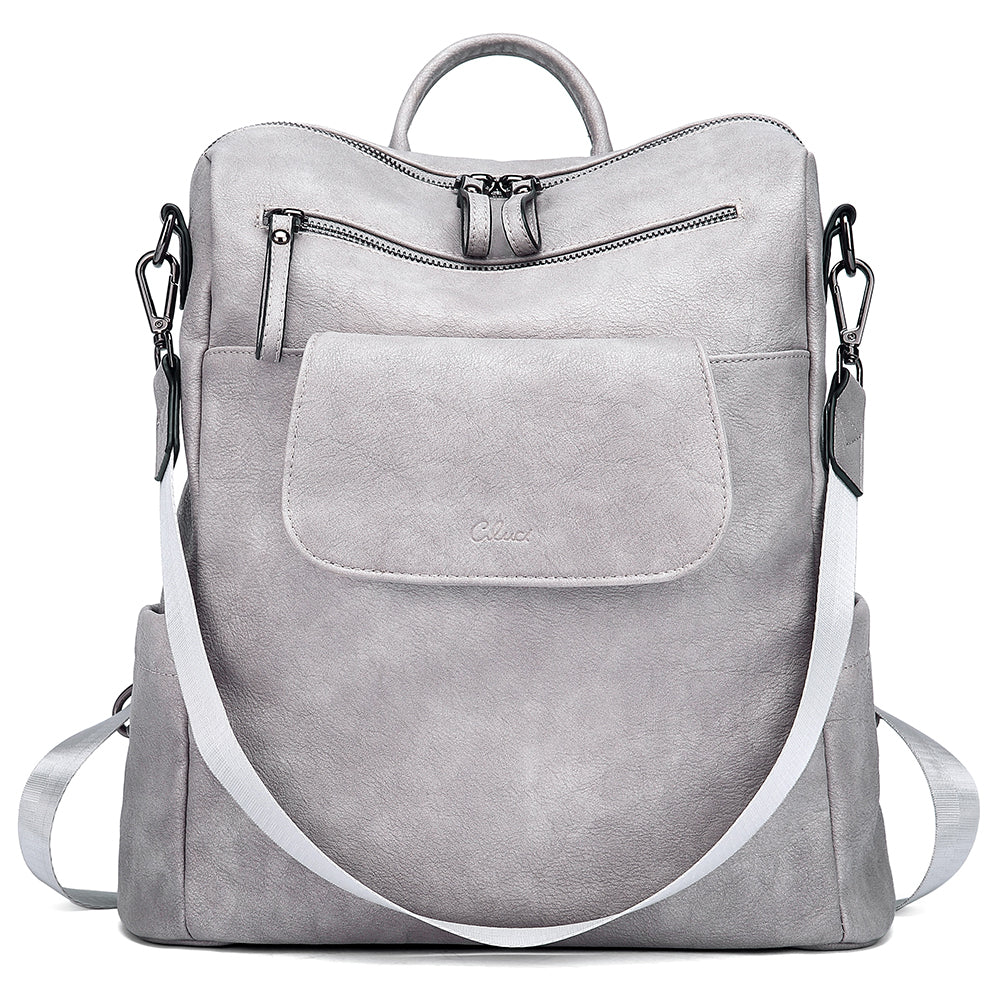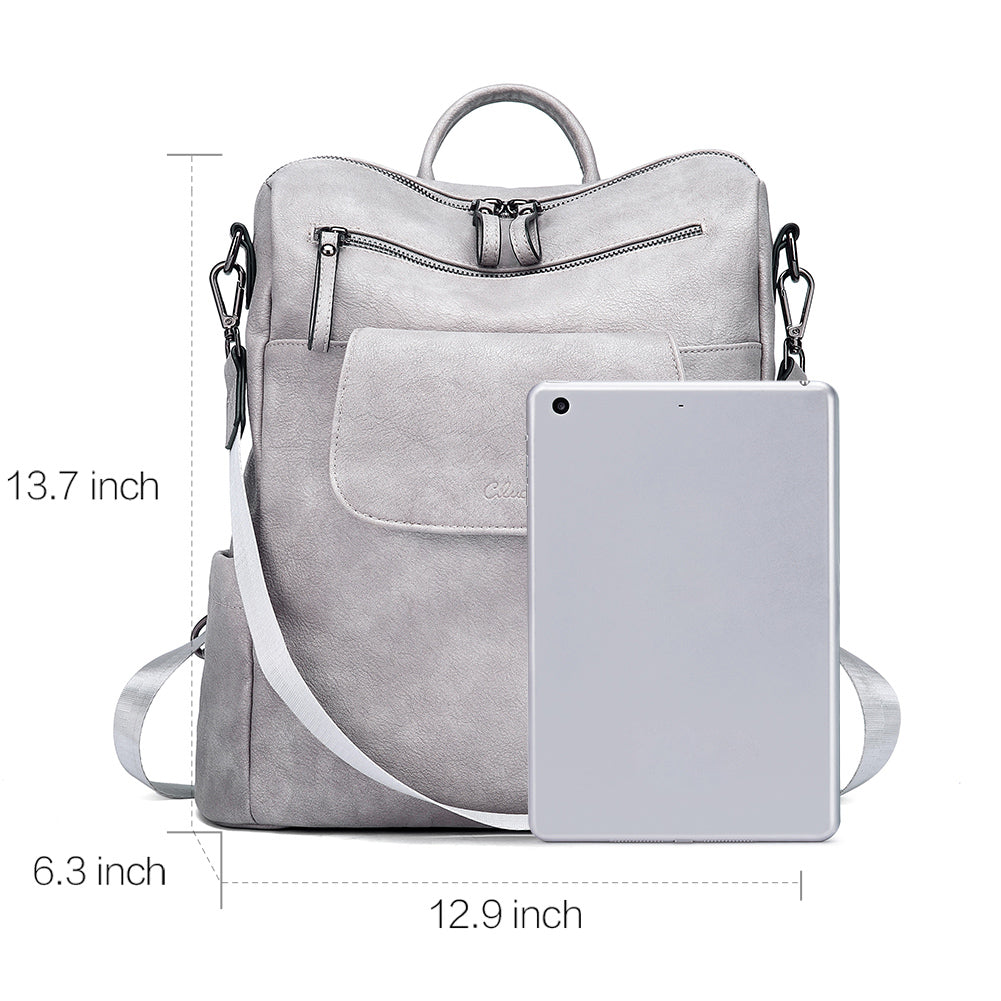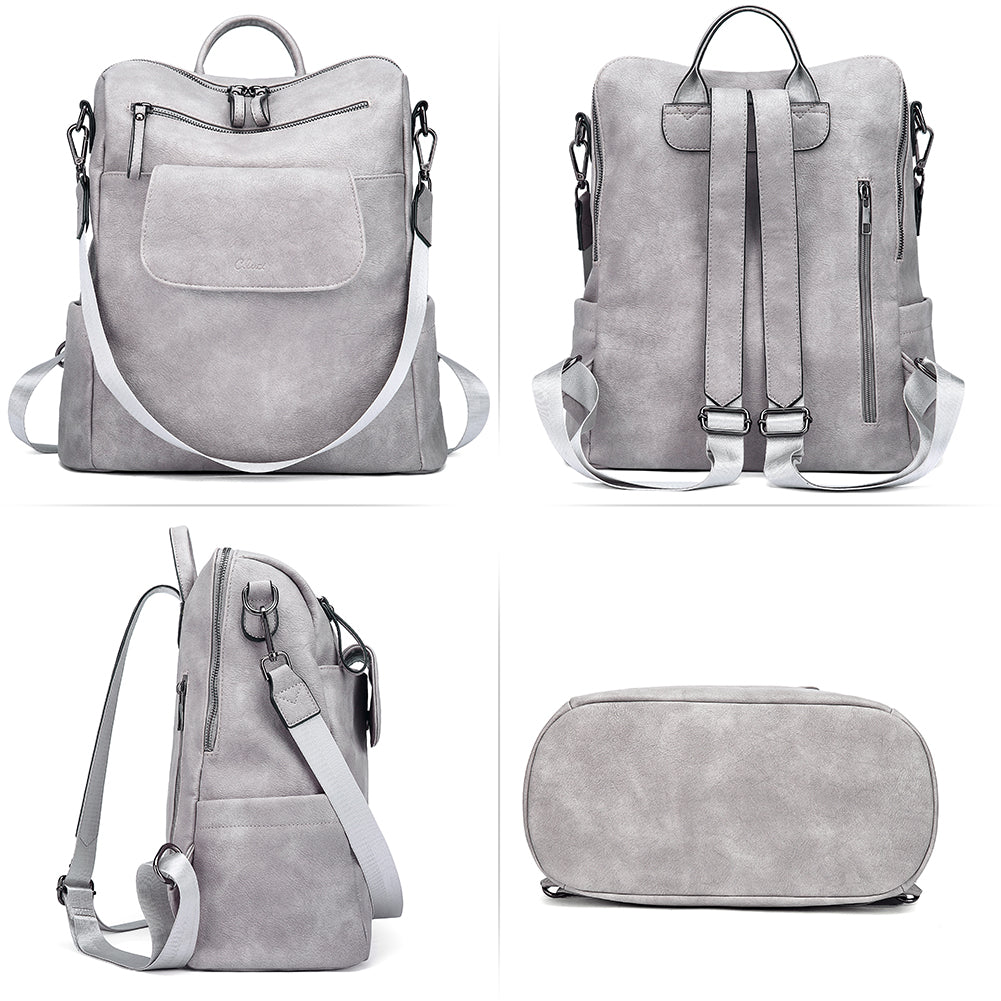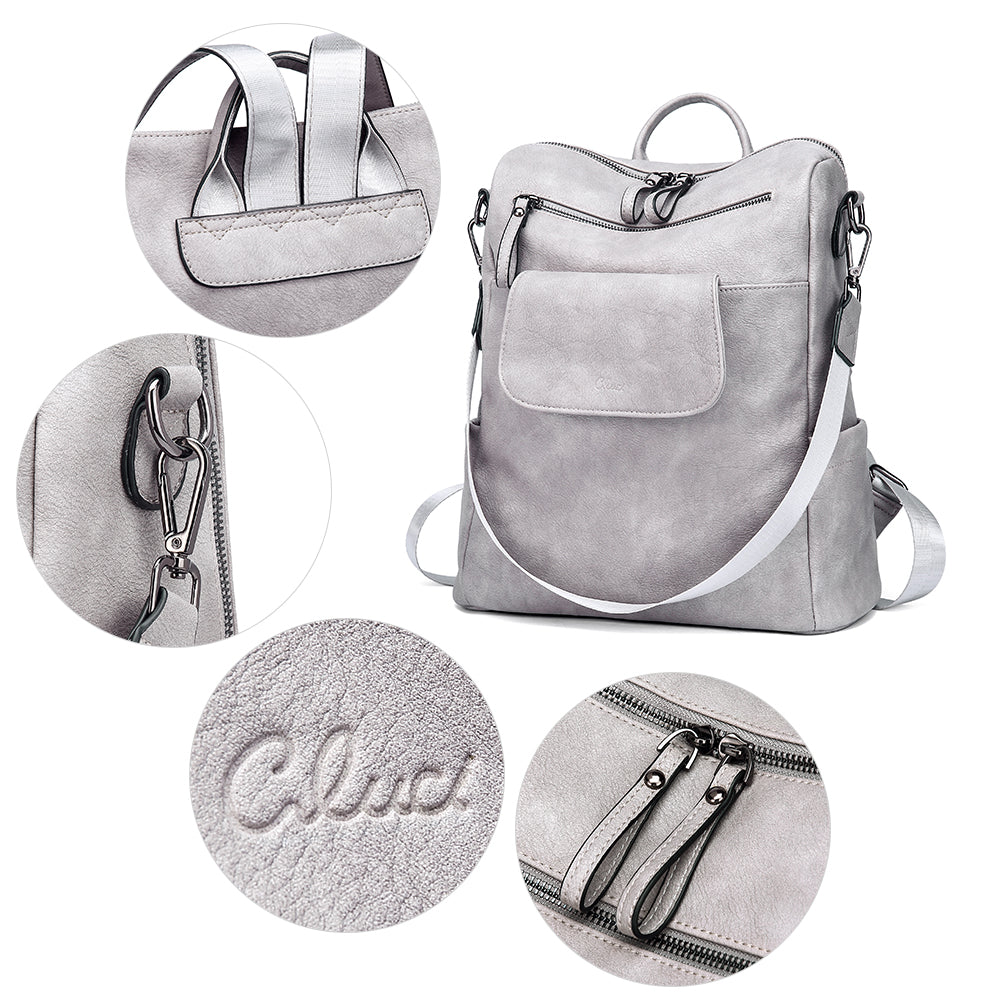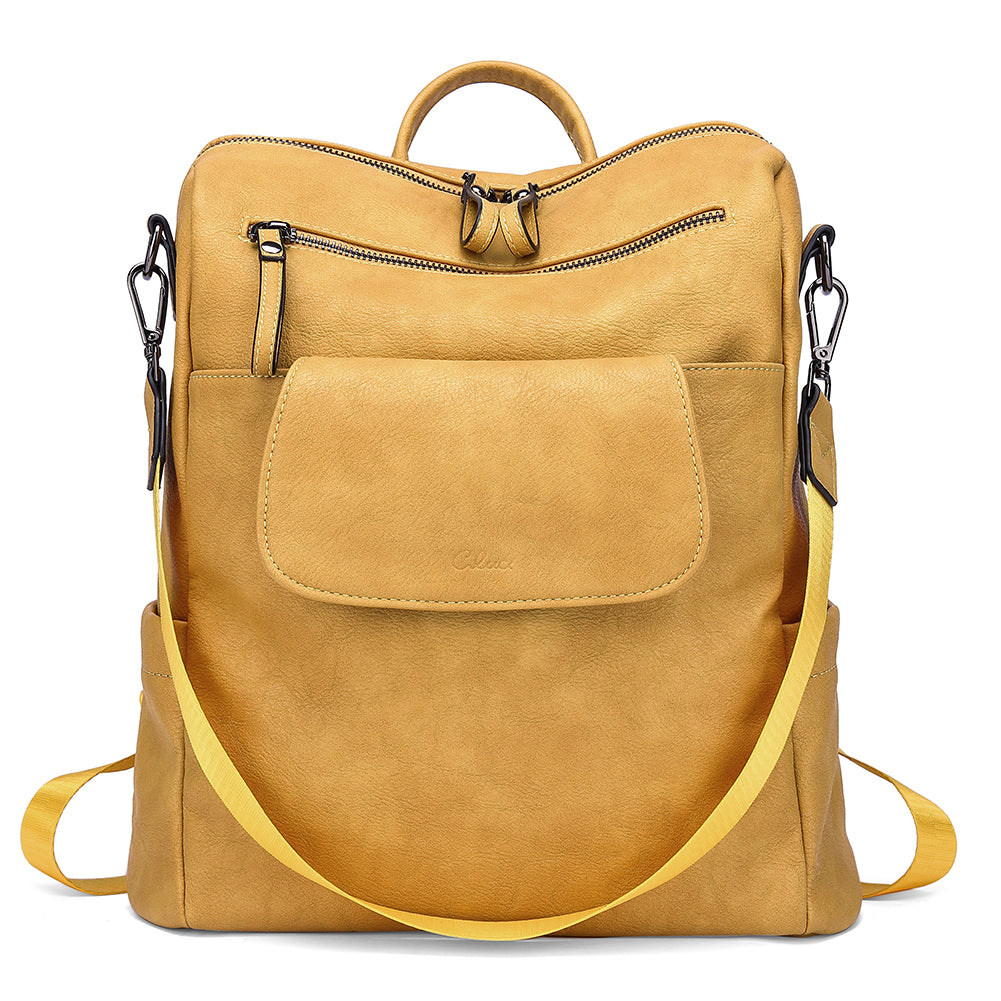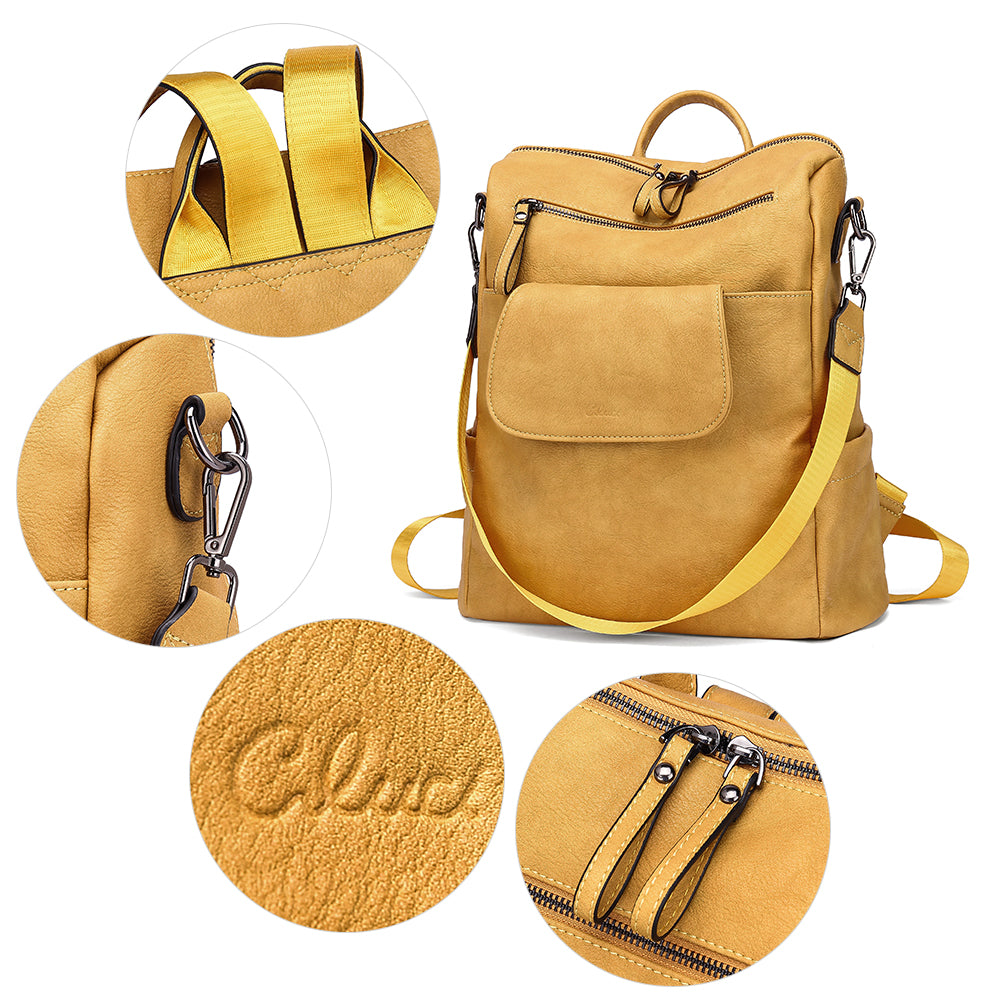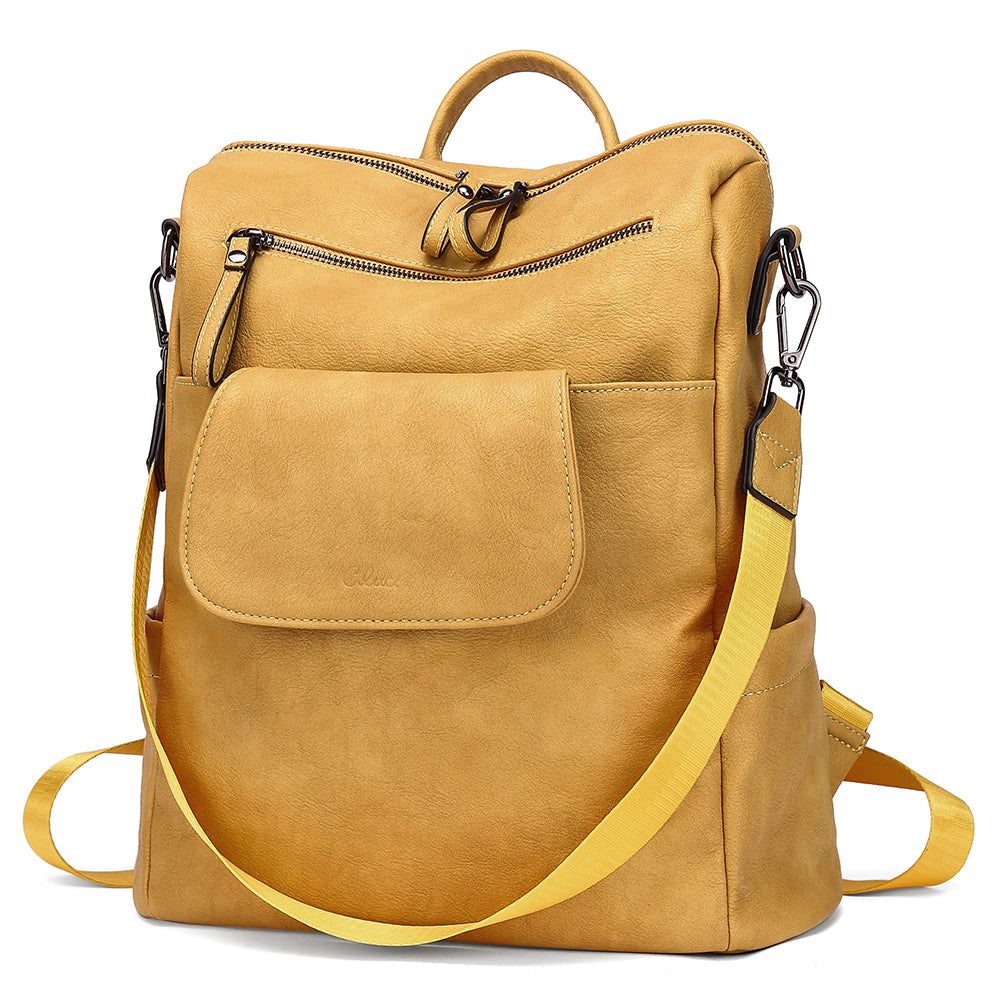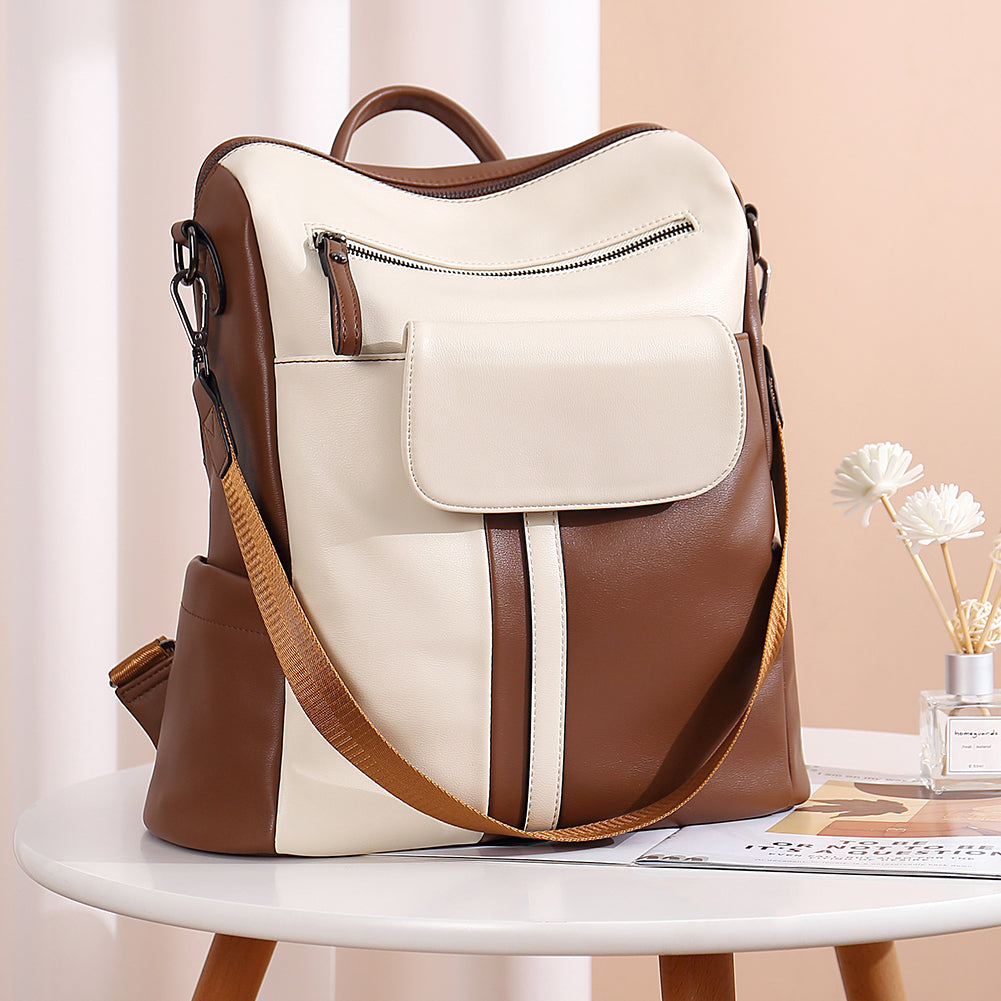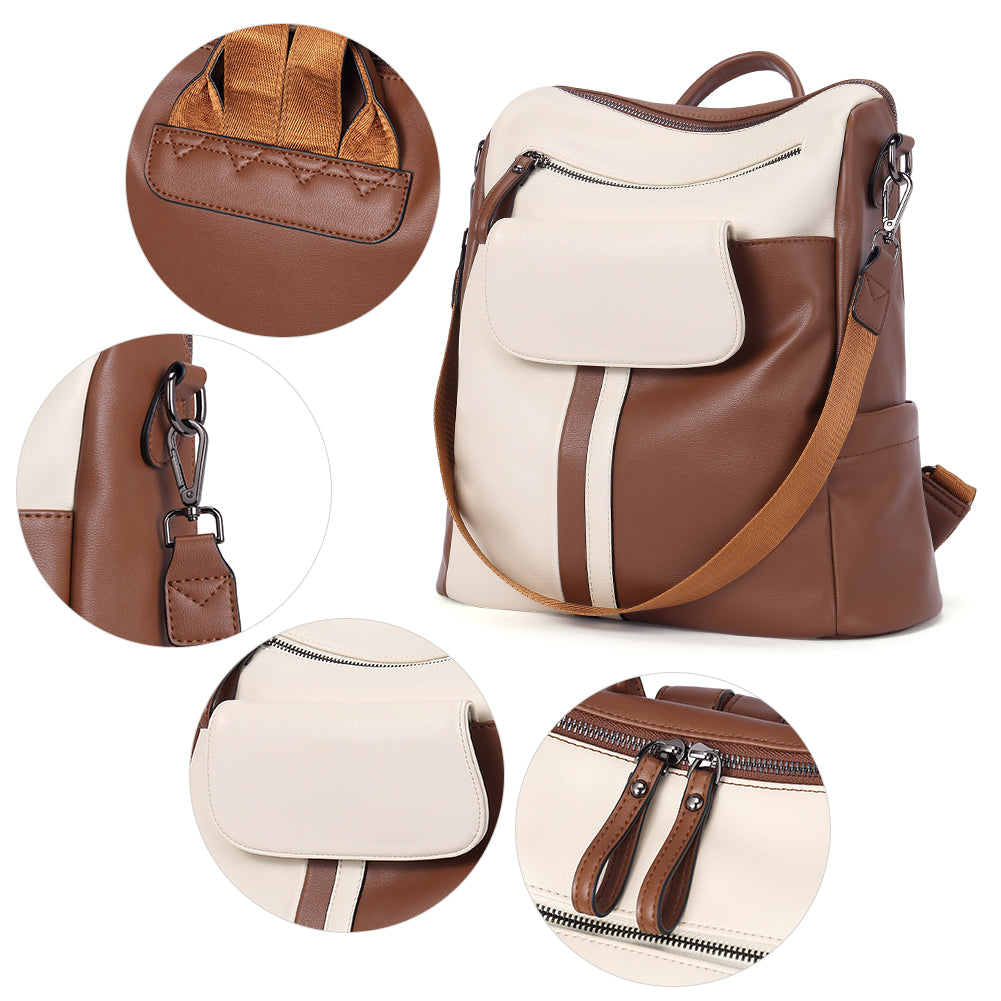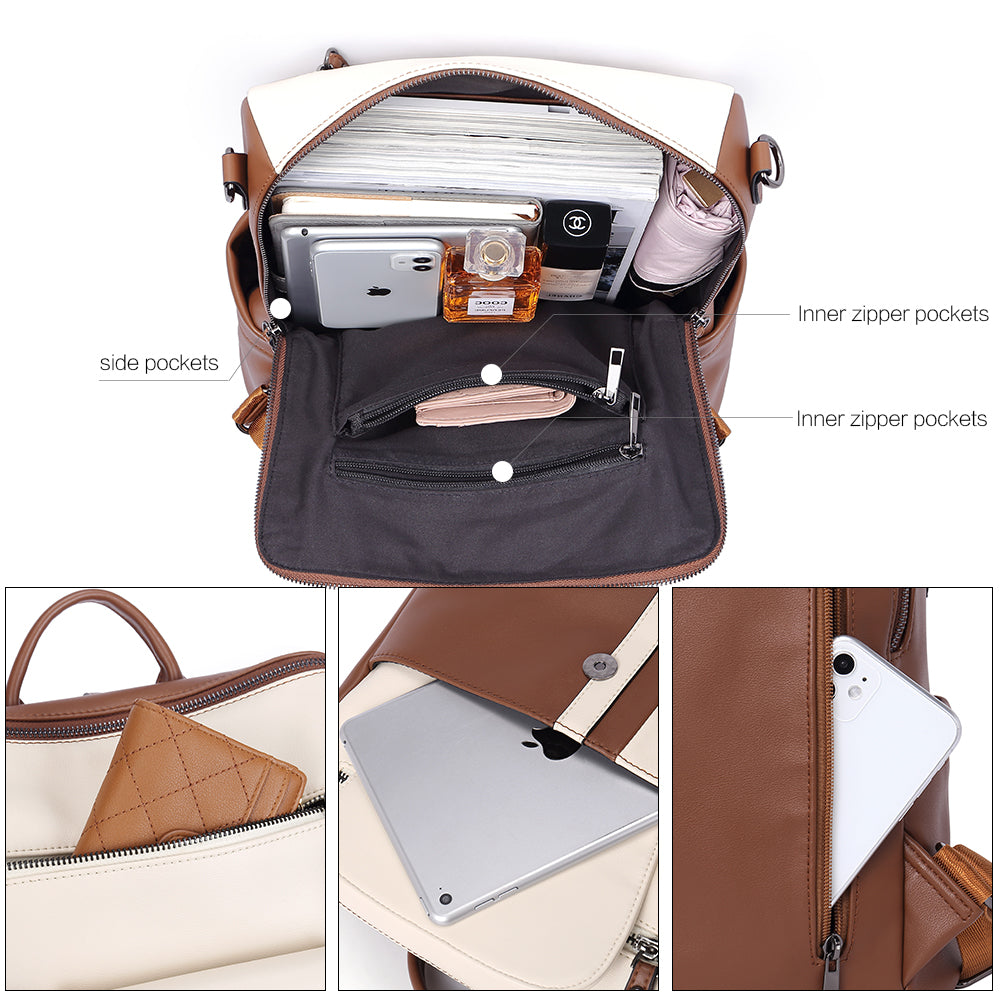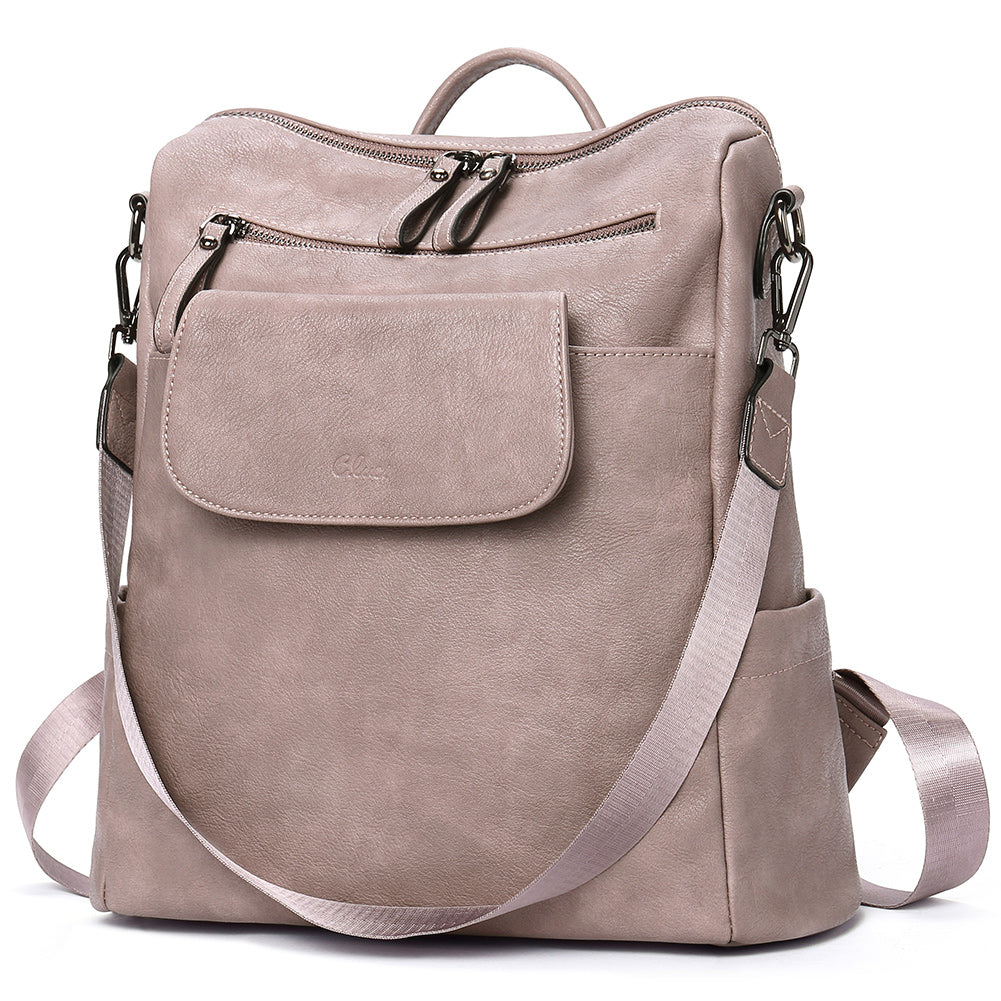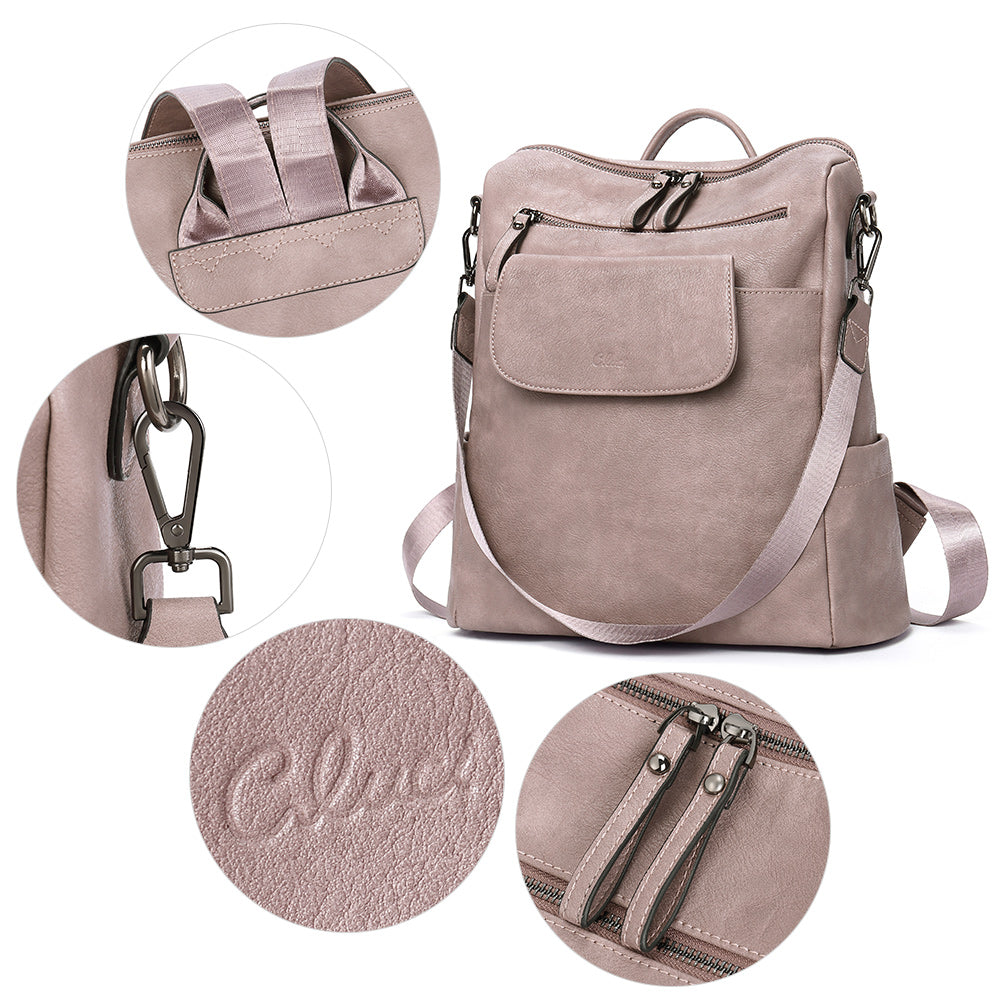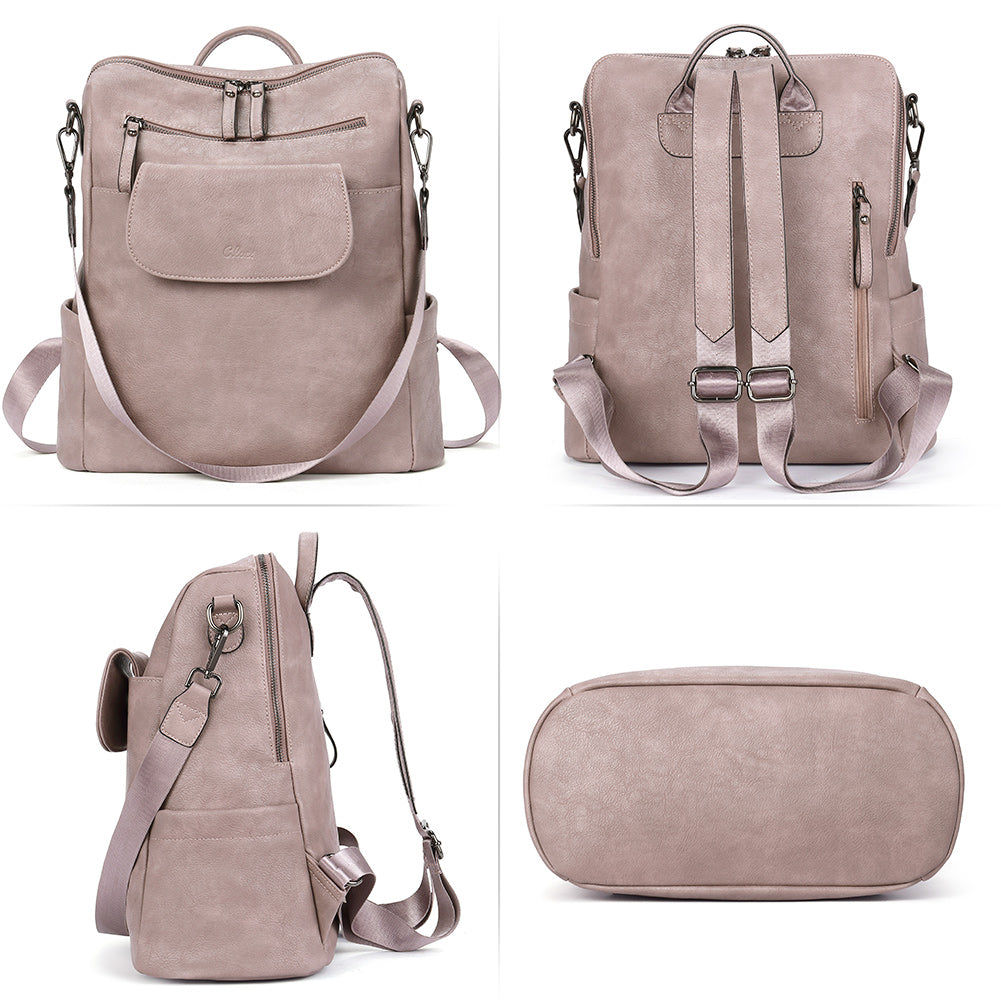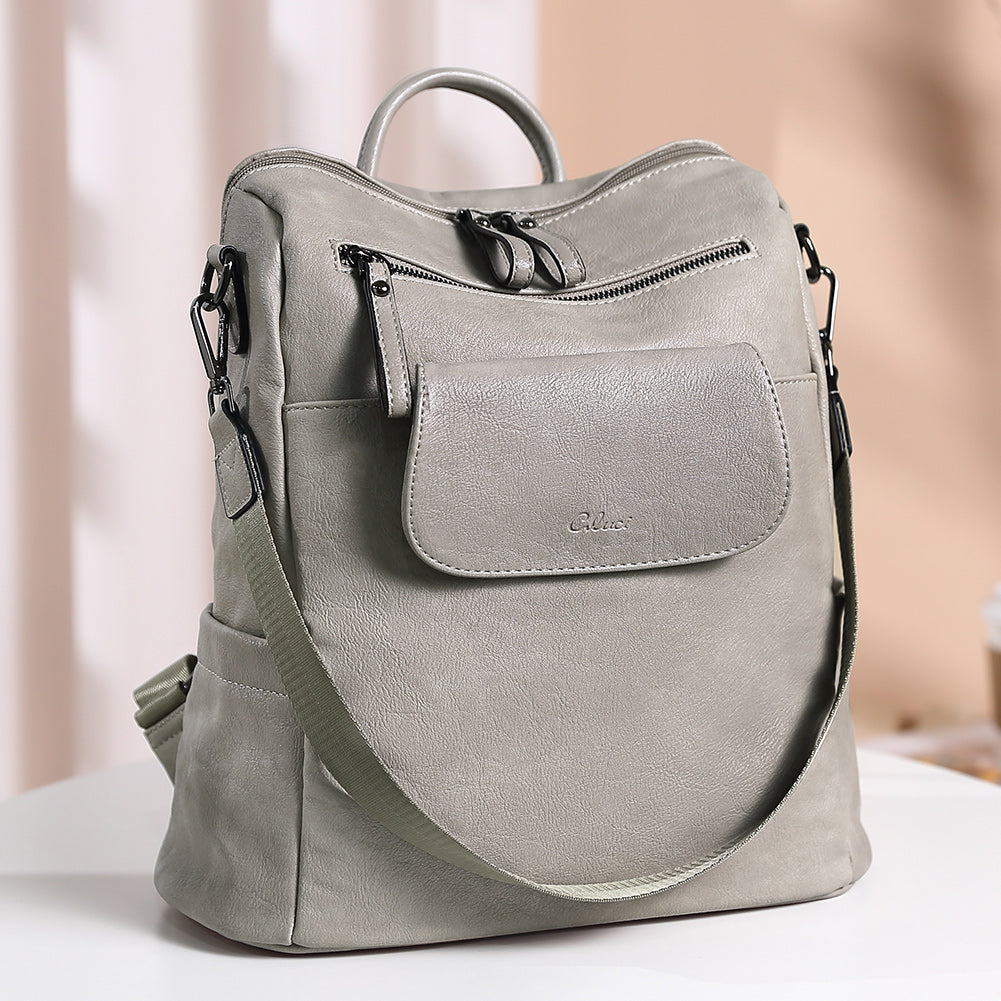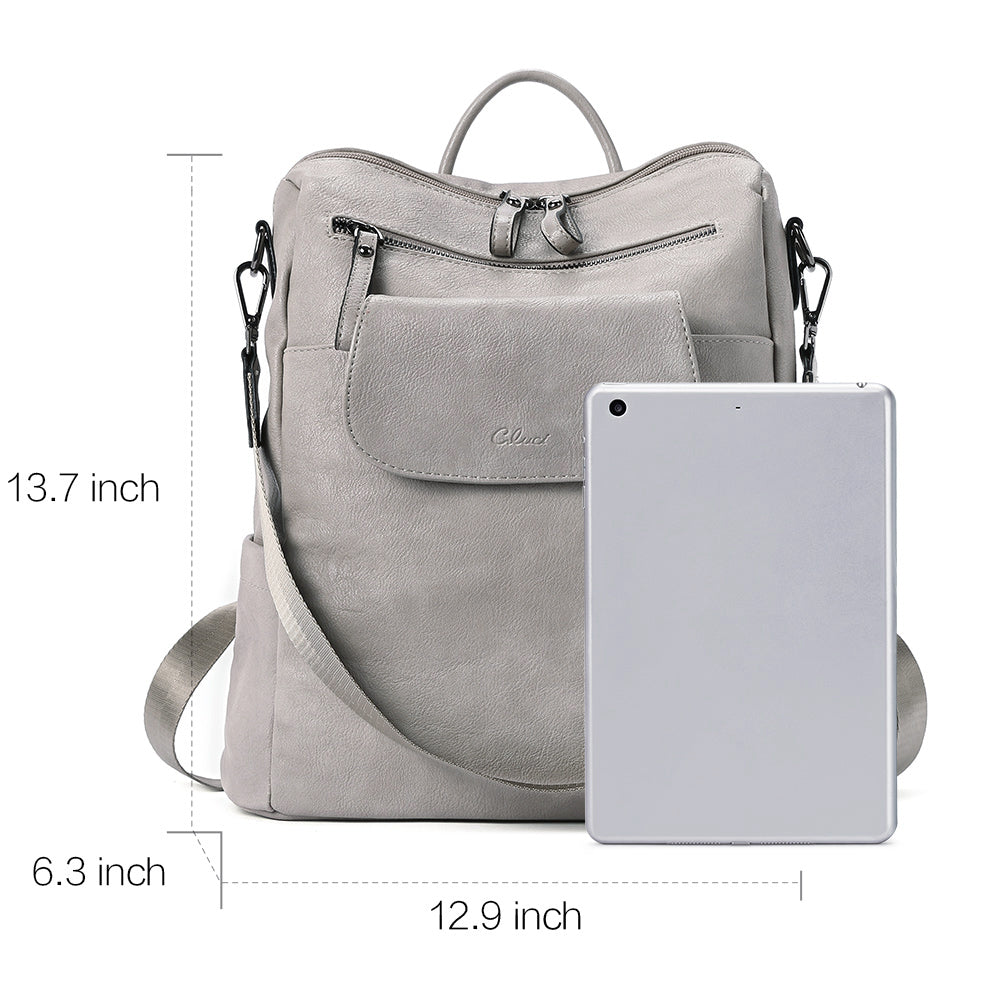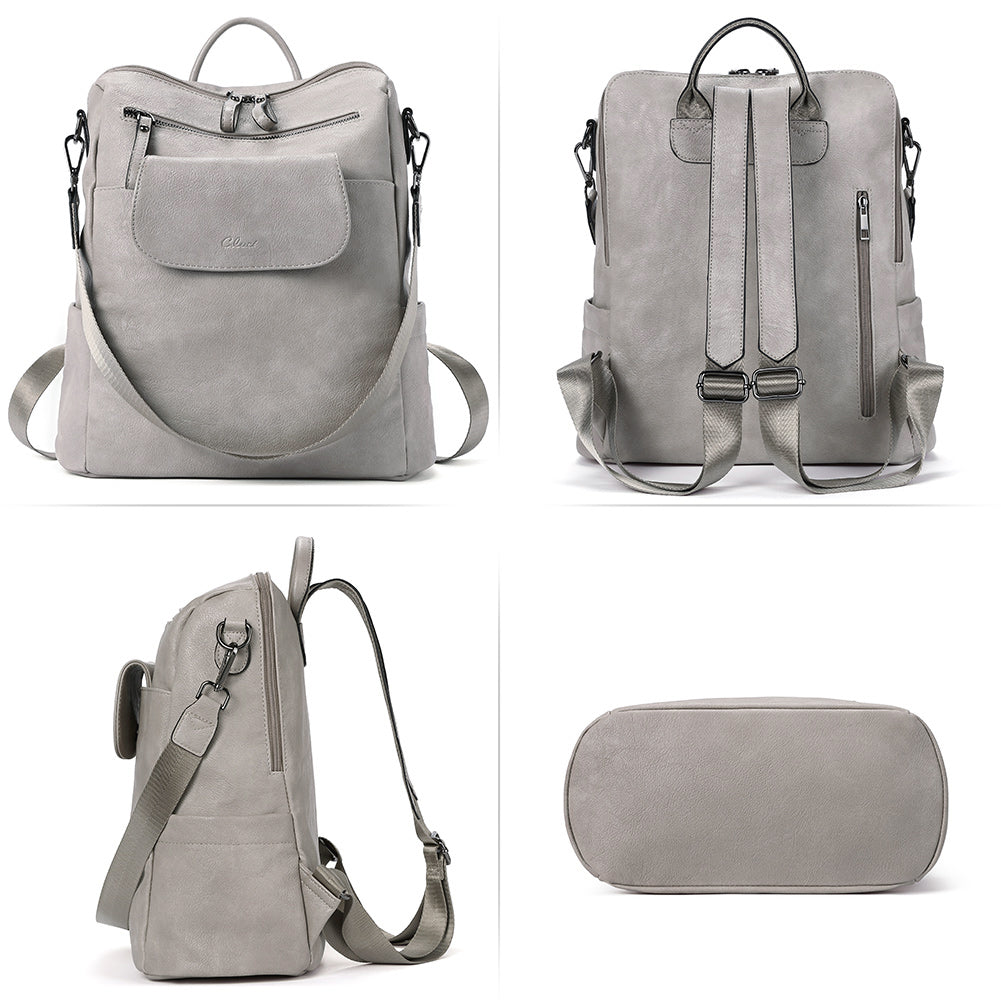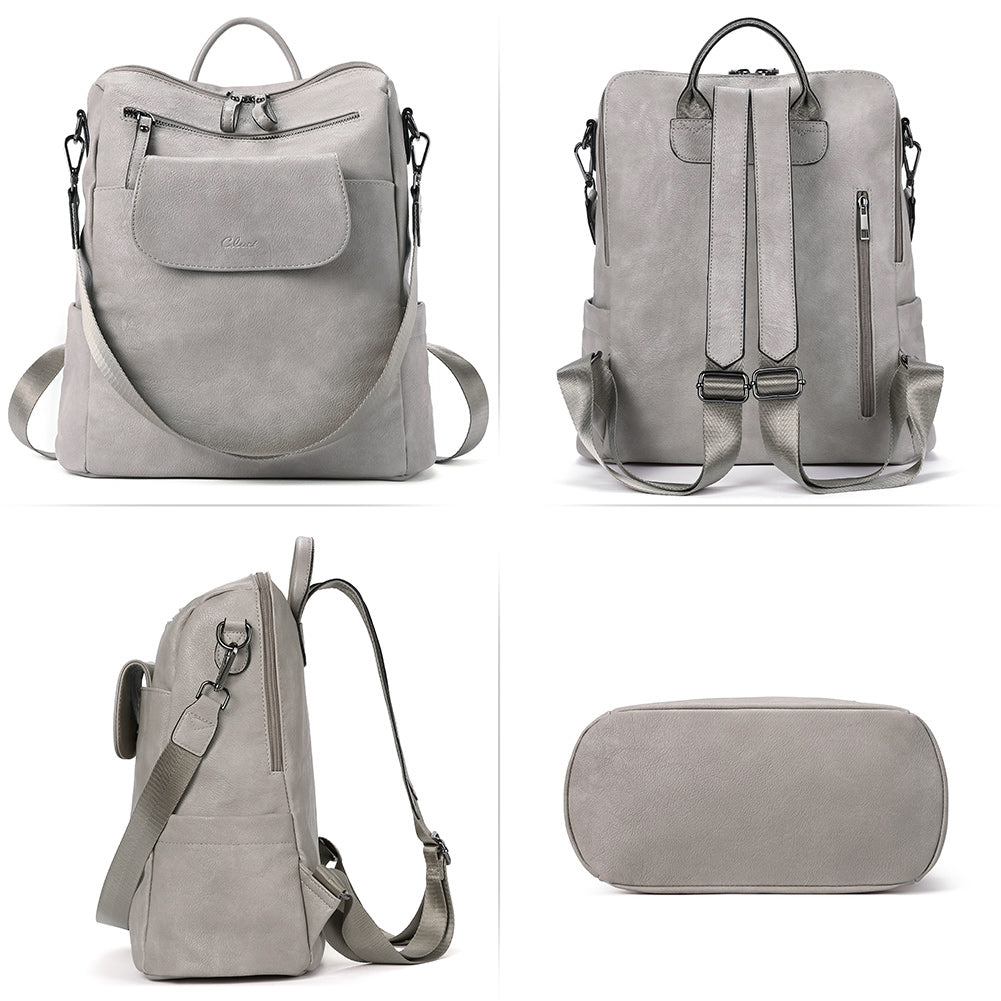 Greene Vegan Leather Travel Backpack Switchable Shoulder Bag
Dimensions:

(L)12.99 inches(

32.99

cm)
(W)6.29 inches (

15.97

cm)
(H)

13.77

inches(

34.97

cm)
Weight

2.11

lb (0.

95

kg)

Materials:

Polyurethane lining
Zipper closure

Made of high-quality PU leather material with reinforced stitching, gun-tone hardware, soft fabric lining, and durable canvas shoulder straps for convenience.Elegant leather fabric as an eye-contacting element, gives you confidence with this lady backpack purse.
Features:
Convertible Carrying Way -You can carry it as a single-shoulder bag or backpack as there is a removable short shoulder strap, Carry hands-free while you still look chic and fashionable! Double Zipper Design is convenient for opening in two directions1 main compartment with 2 inner zipper pockets, 2 inner slot pocket, 1 front zipper pocket, 1 buckle front pocket, 2 side pockets and 1 back zipper pocket. Different sizes pockets are enough for you to hold your items like 14" or under laptop, iPad, A6 files, books, umbrella, sunglasses, cosmetics and other daily things, keeping them well organized.
Occasion:
Best for shopping, school, work, business, interviews, and other activities.
Shipped within 1-2 business days. Usually received within 3-10 business days.
Easy to ask for return label within 14 days after receiving if you don't want it.
Exactly what I need!
I'm not a purse type of gal but I do love cute backpacks. This came packaged very well and one day early. It the faux leather feels soft and not cheaply made. Looks like enough room to put my and my sons iPads, phones and chargers plus my wallet when we go out.
Nice medium size backpack that looks good
Love the look of this. It's nice and light to carry. Also like that the main pocket opening is tucked in against your back when you're wearing it as a backpack so nobody can get into it easily. The only thing that worries me about it is that the zipper isn't very sturdy. No problems with it yet. So far so good. It's a good size. I like it. Good price as well. Came really quickly,so that's a bonus. Would buy again
Durable, Easy to Clean, Lots of storage room, Comfortable to Wear
I generally carry a water bottle, book or mini tablet), snacks, sunglasses, etc. This wears comfortably on my shoulders as long as nothing very. heavy is in there. its definitely not like a heavy duty backpack, but it works great a s a purse backpack for running around. The zip being at the back makes me feel more secure about pickpocketing. I've used it when I've left the house and easy to wipe down the fake leather when I get back after an excursion. I can see this being very useful for travel (once we're able to do it again).