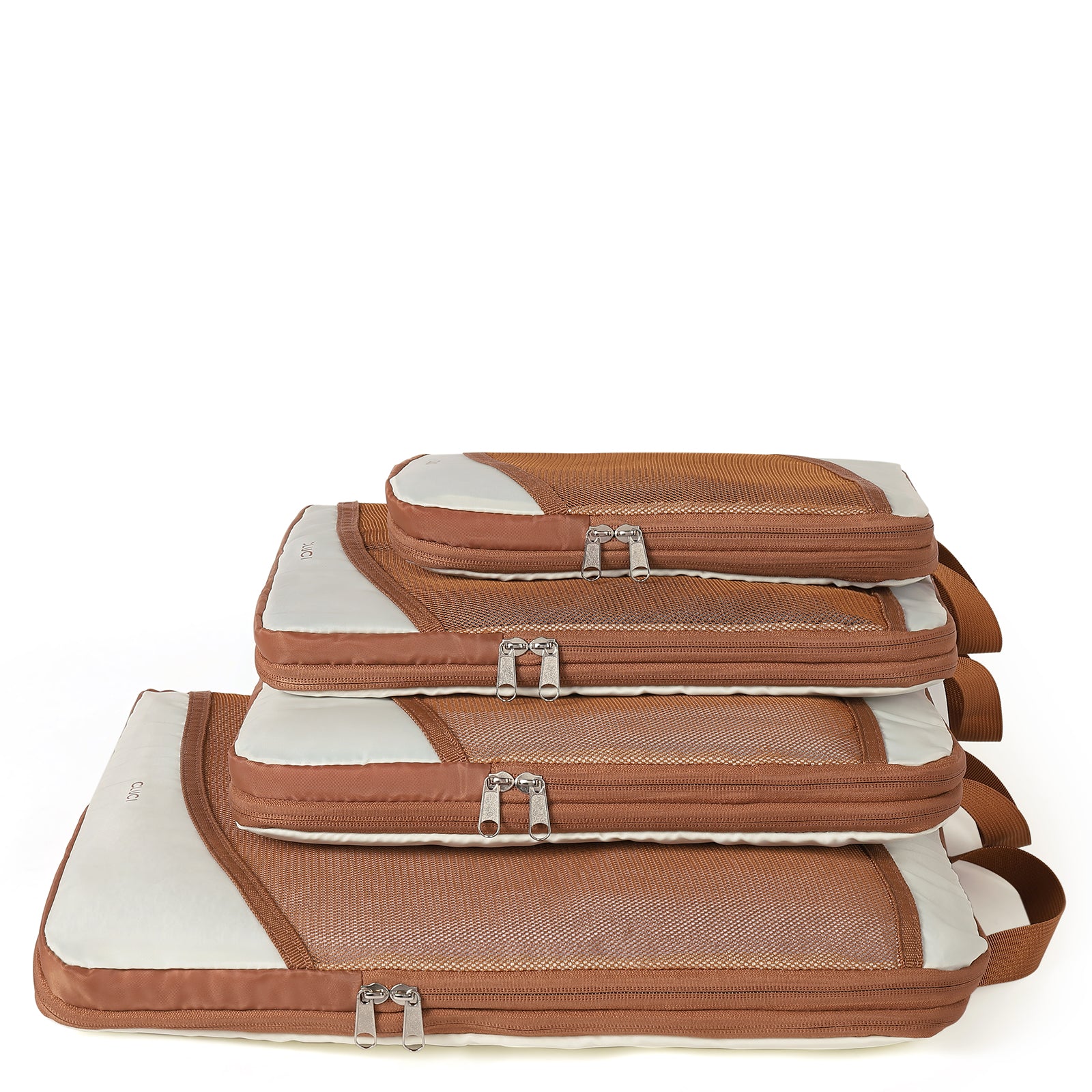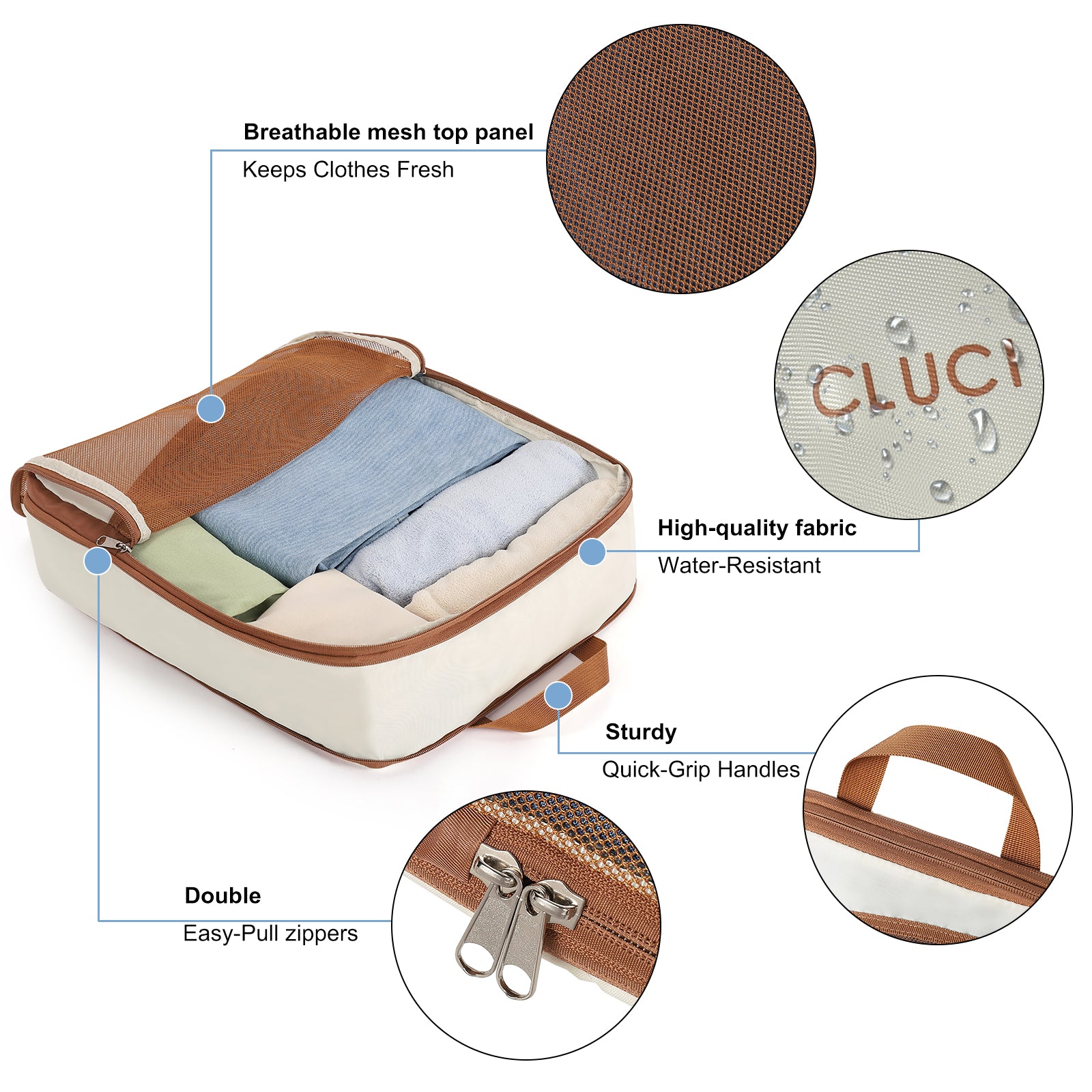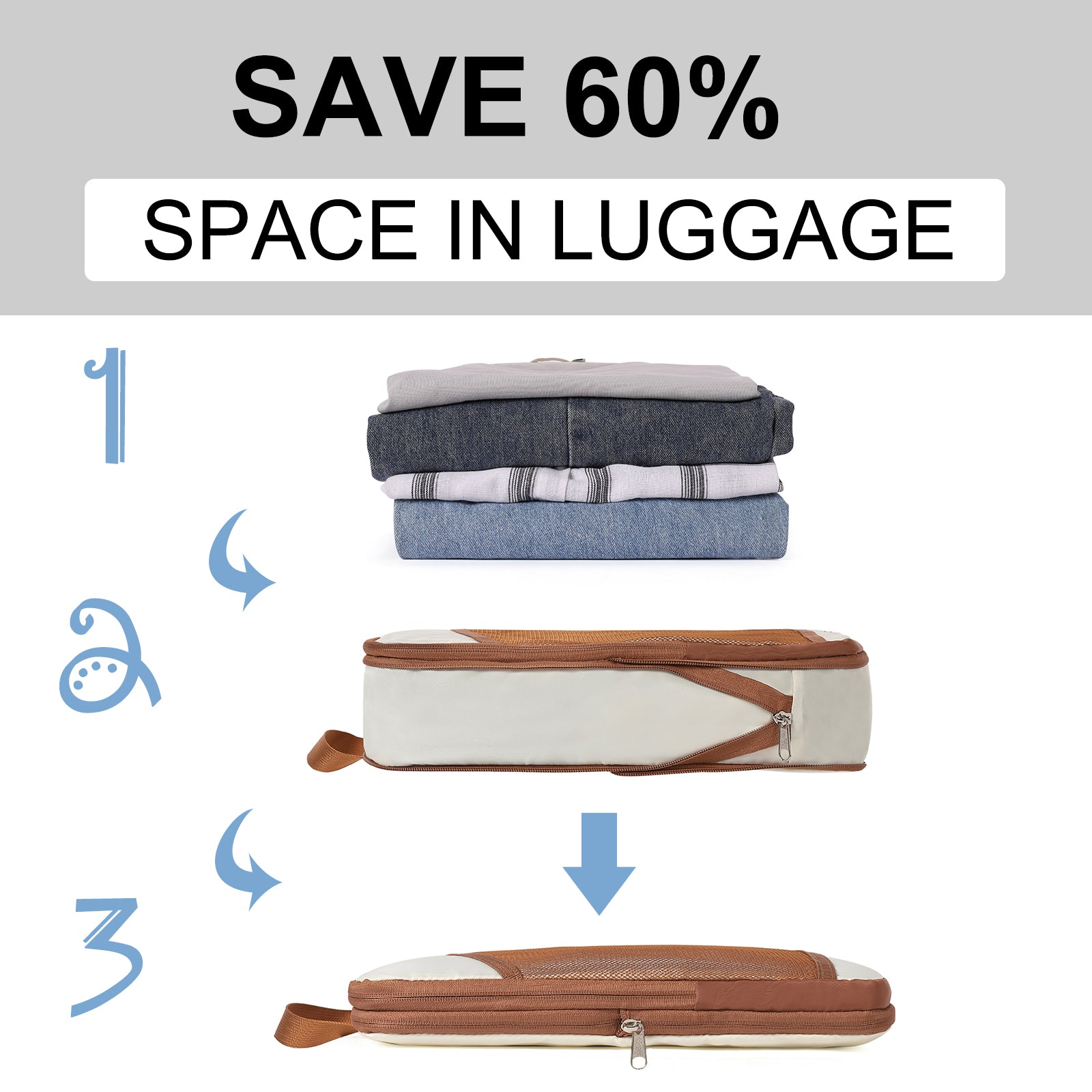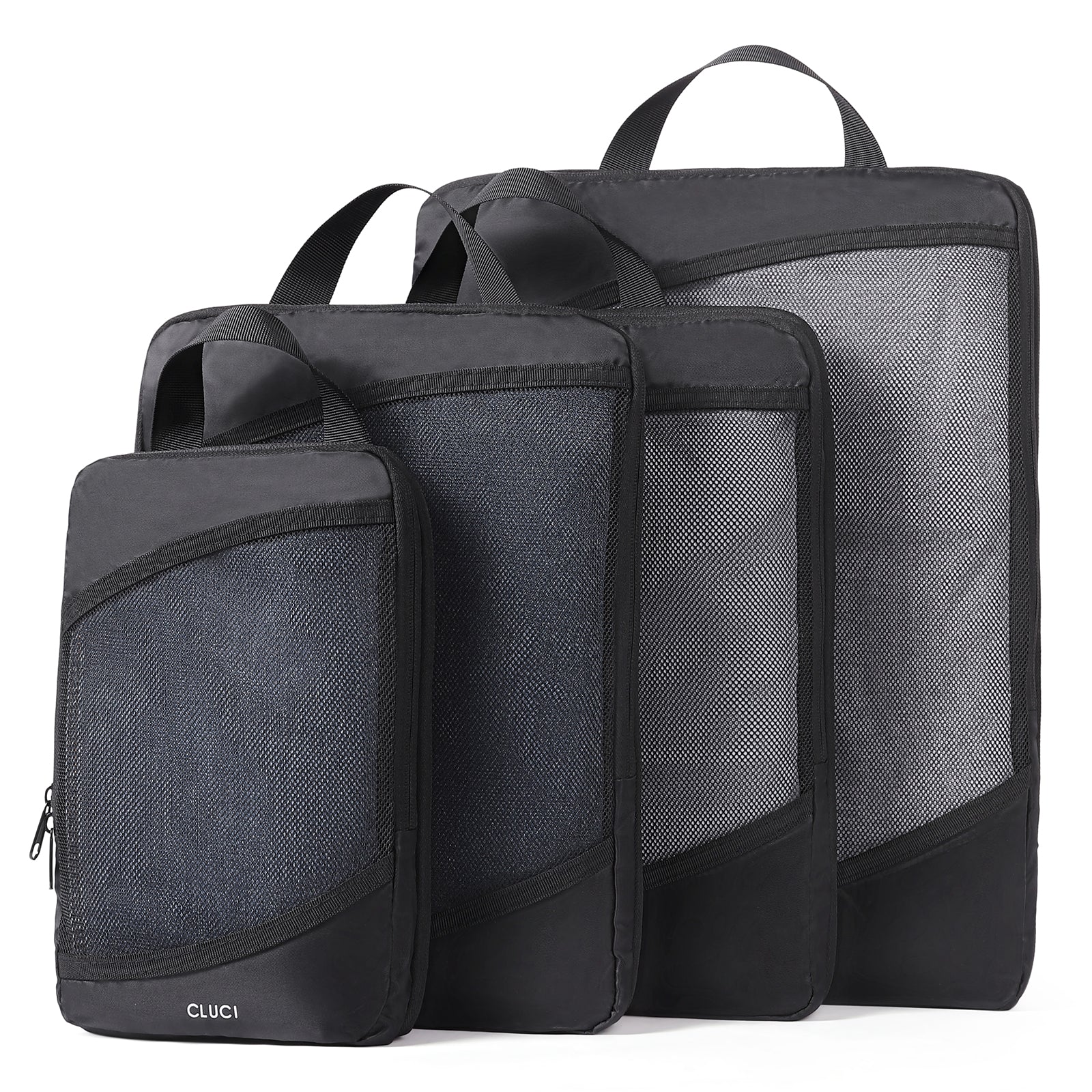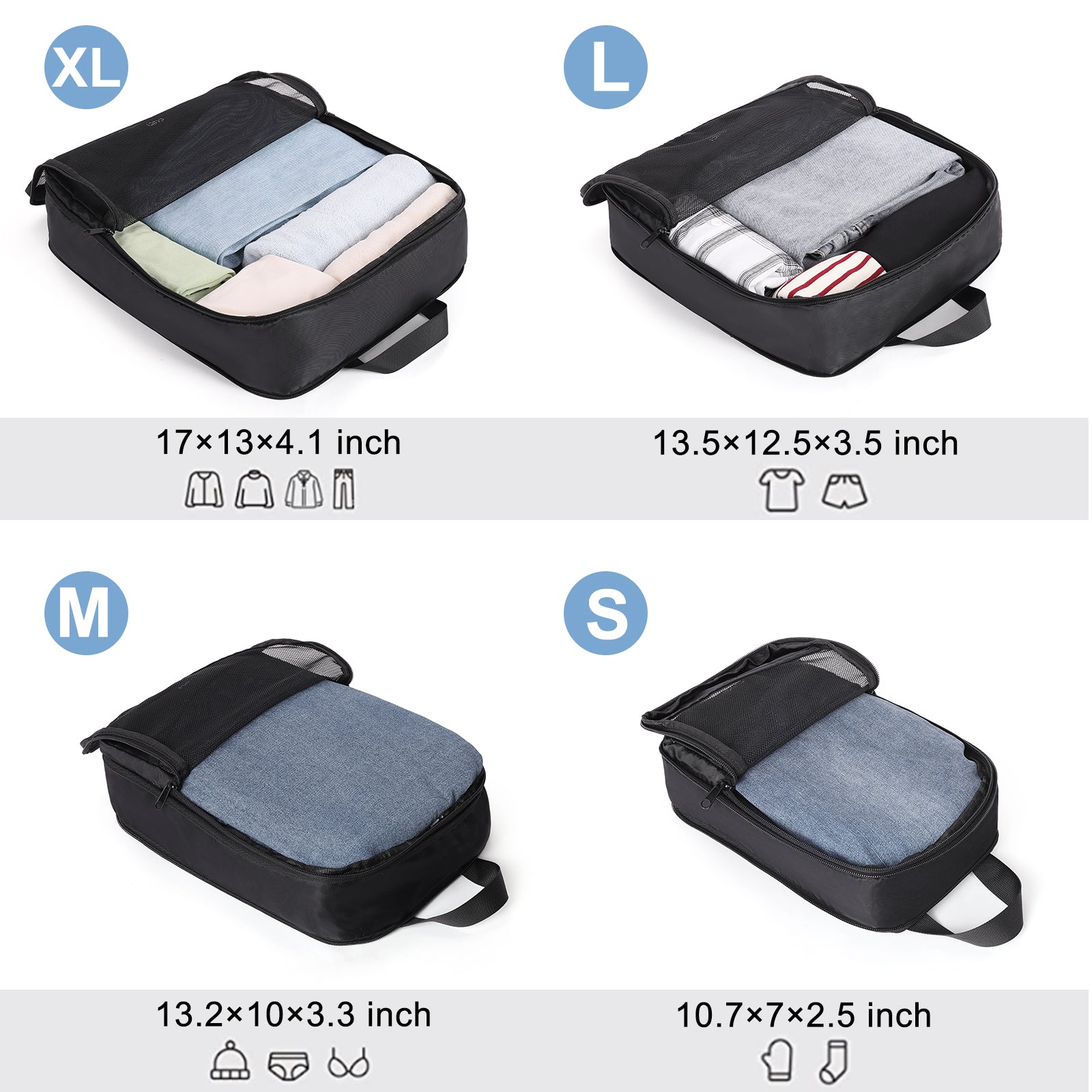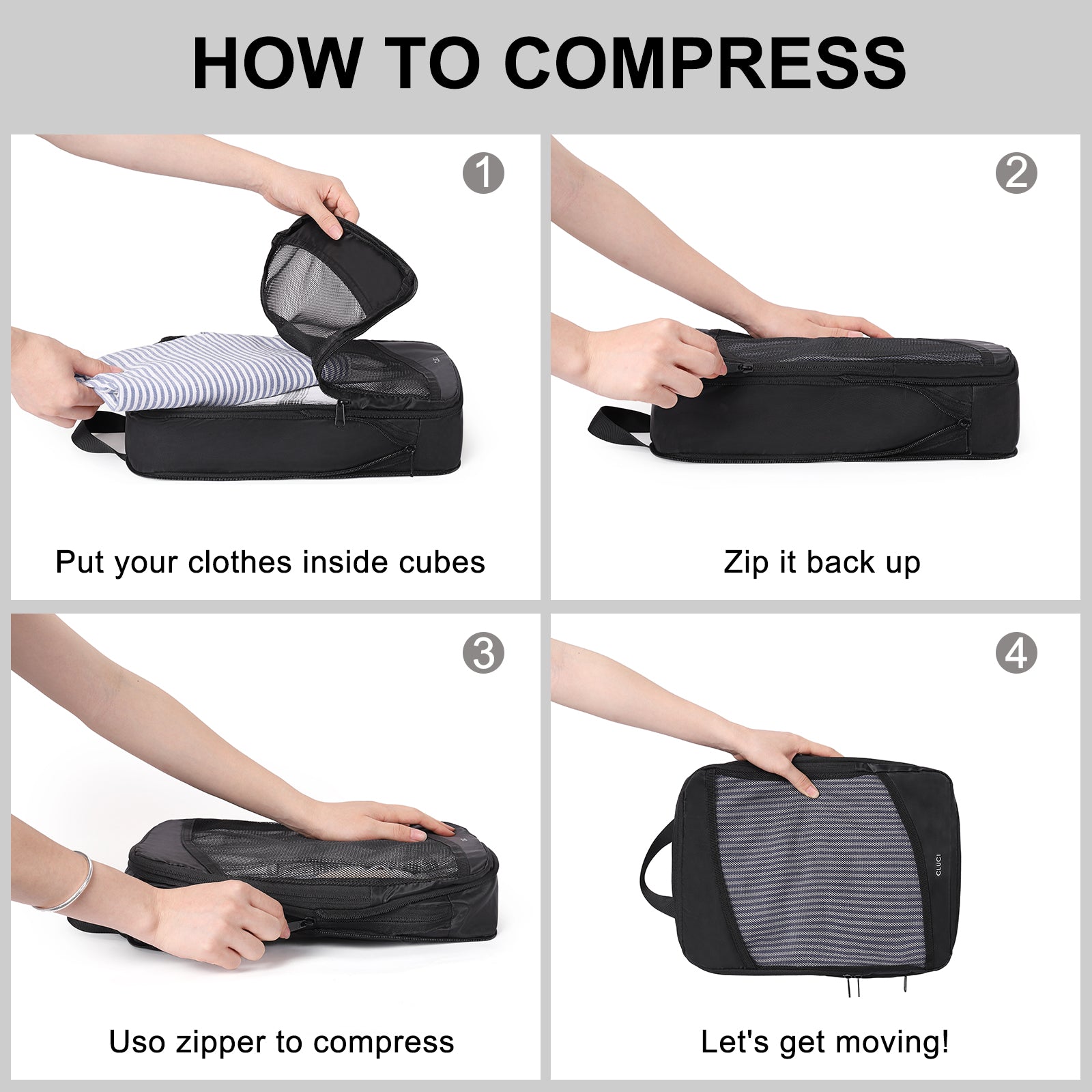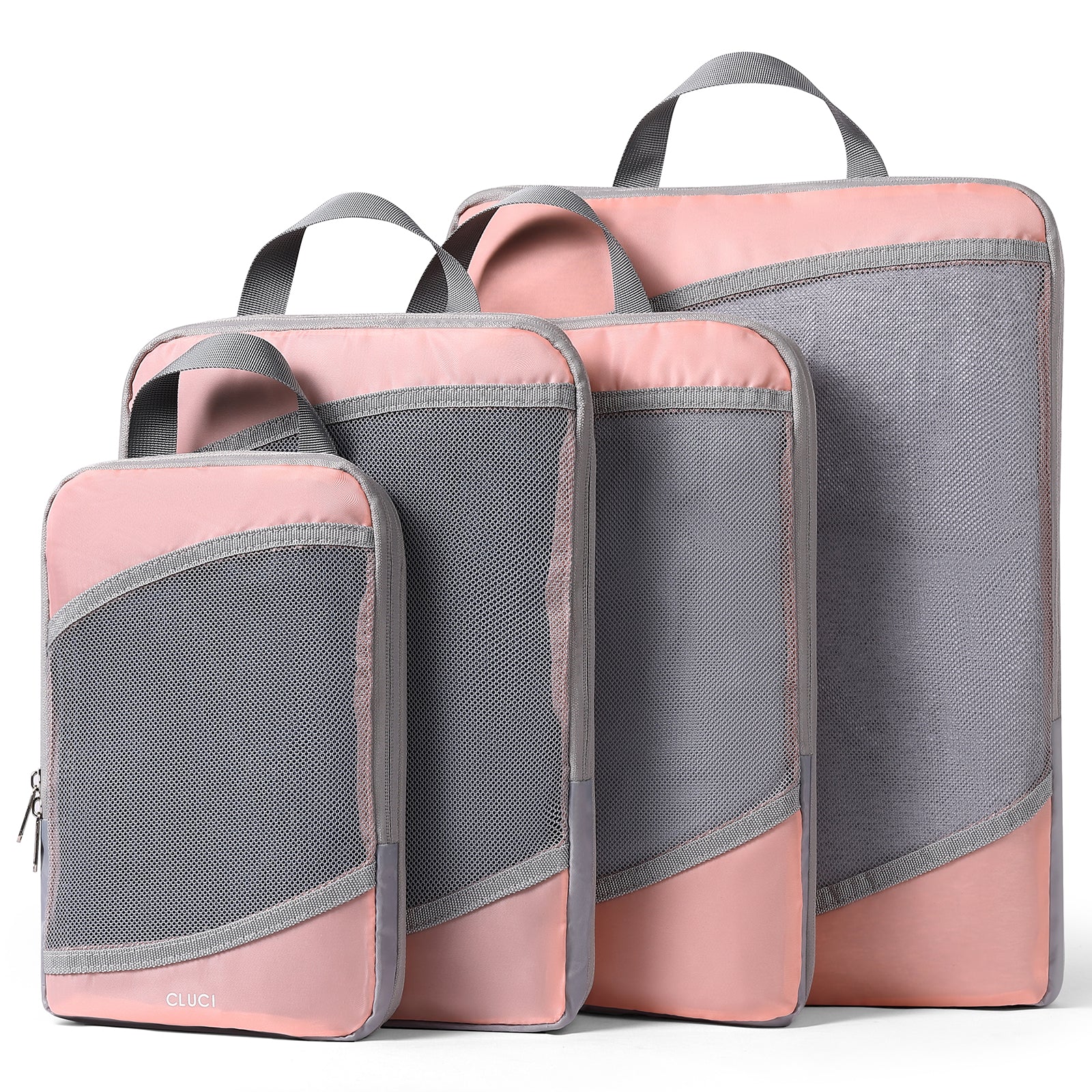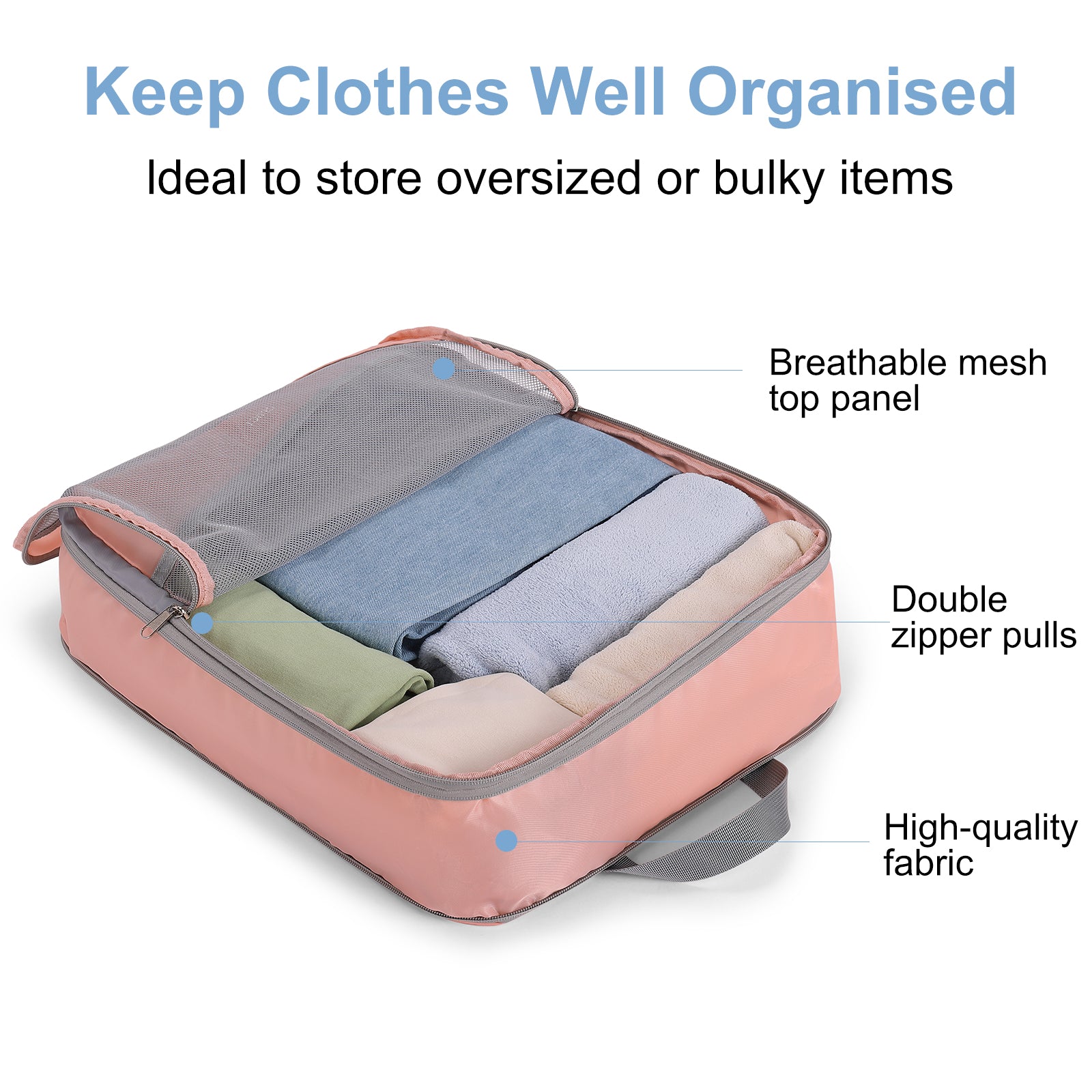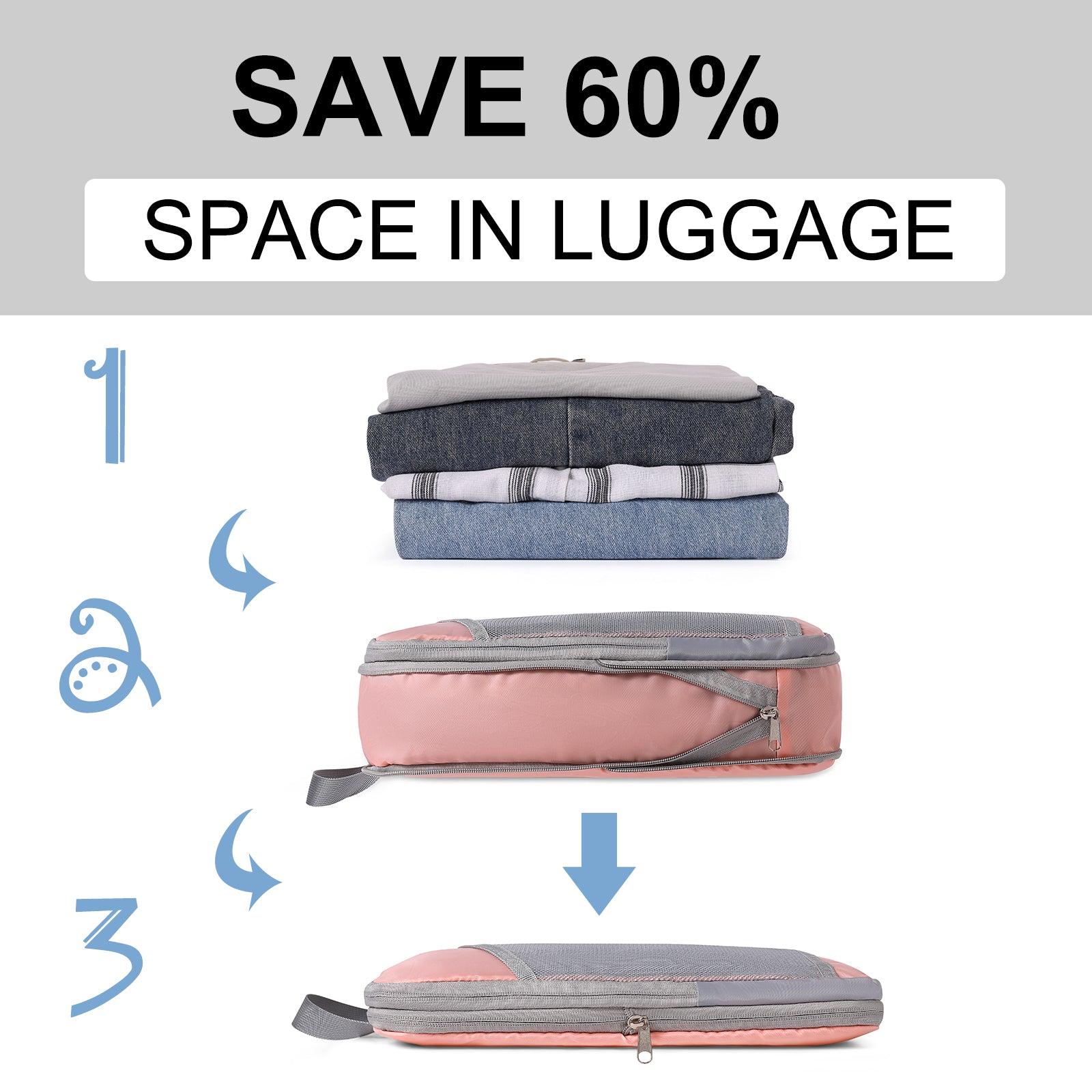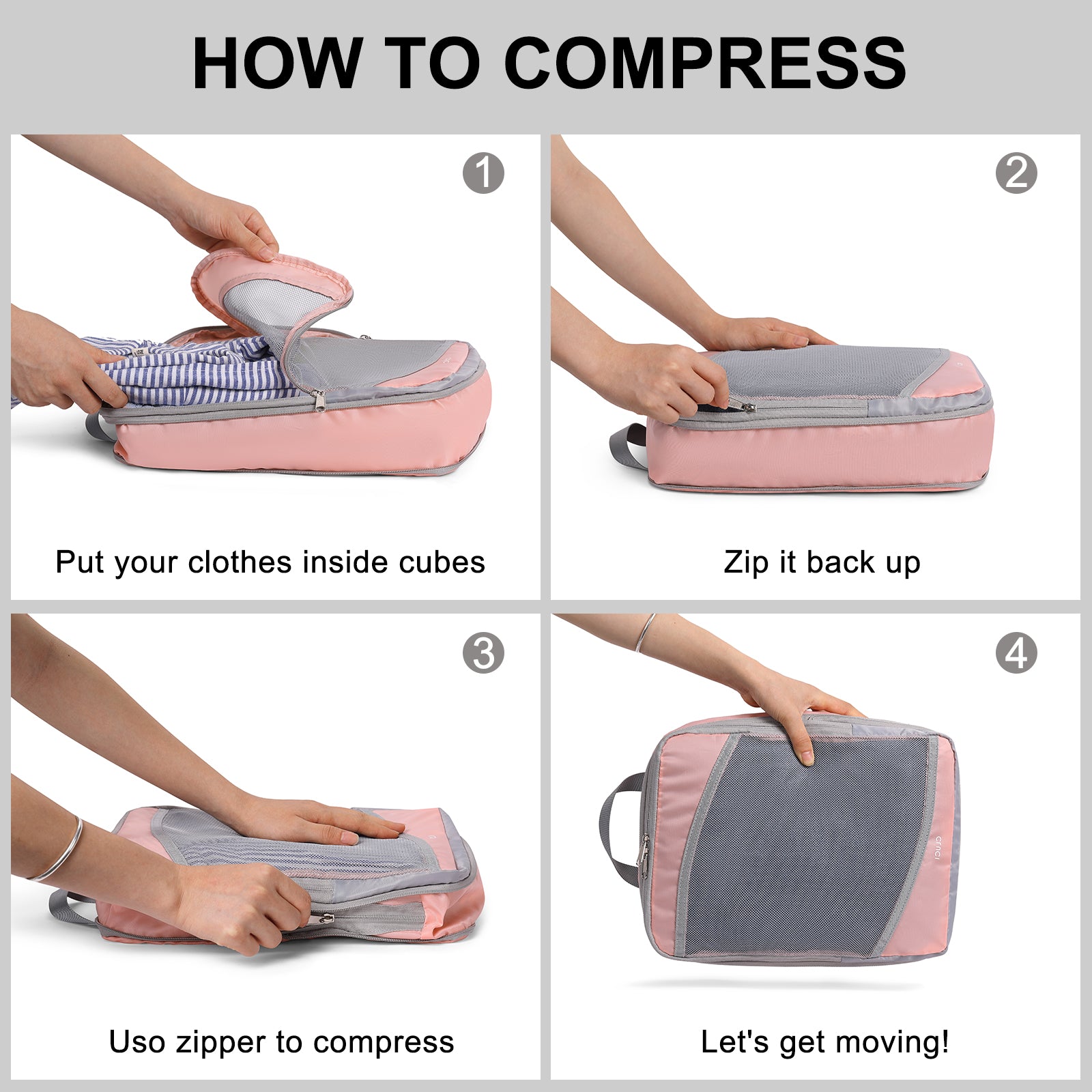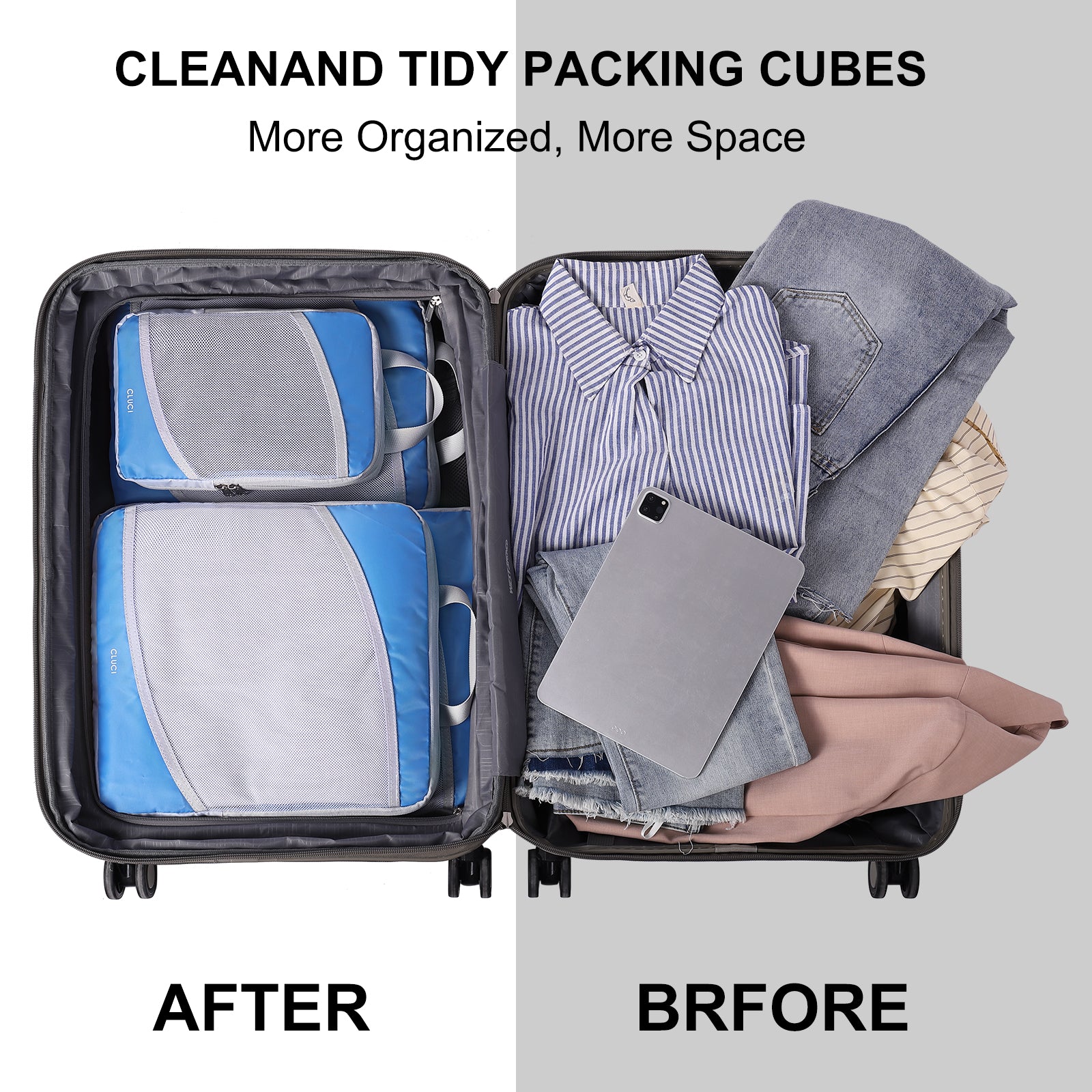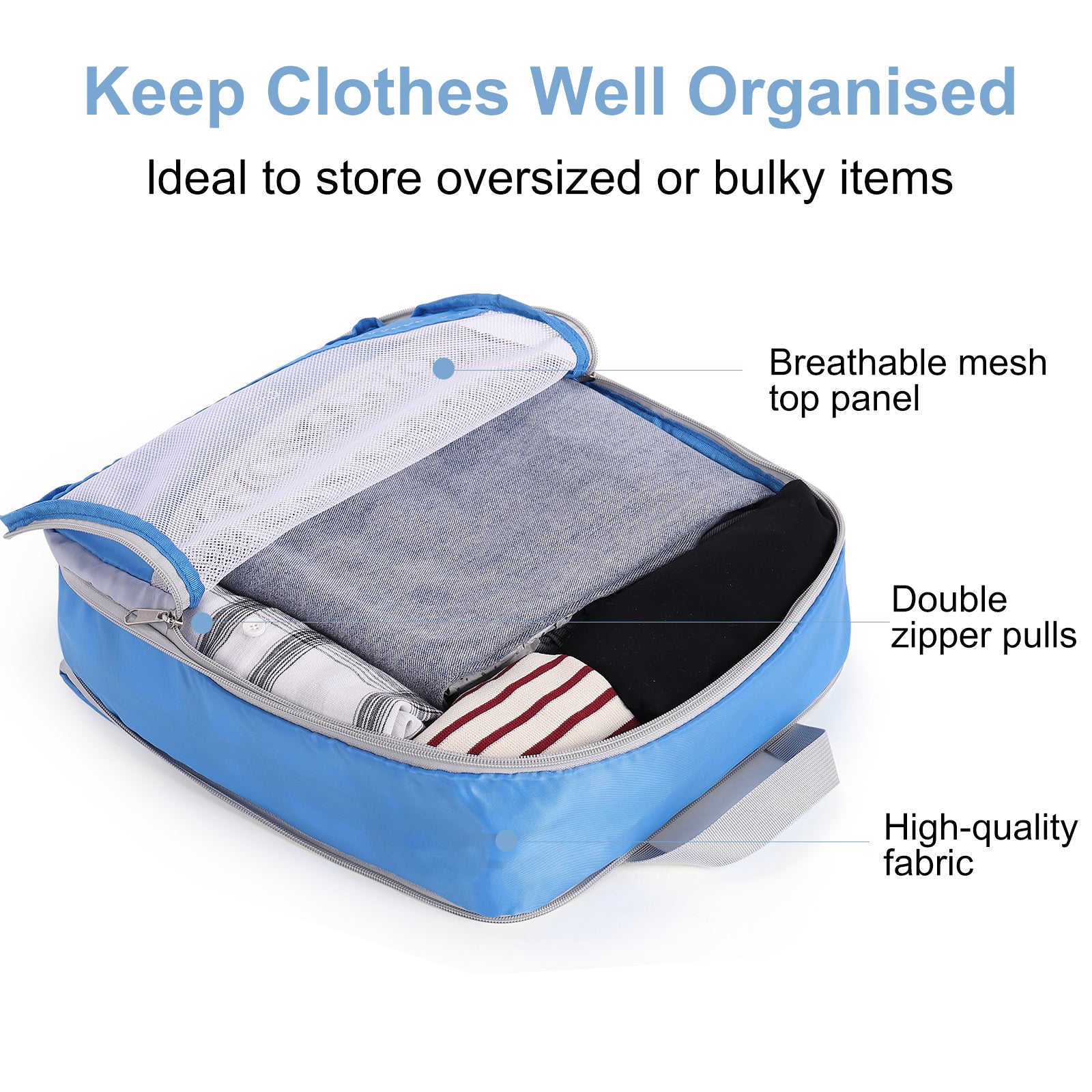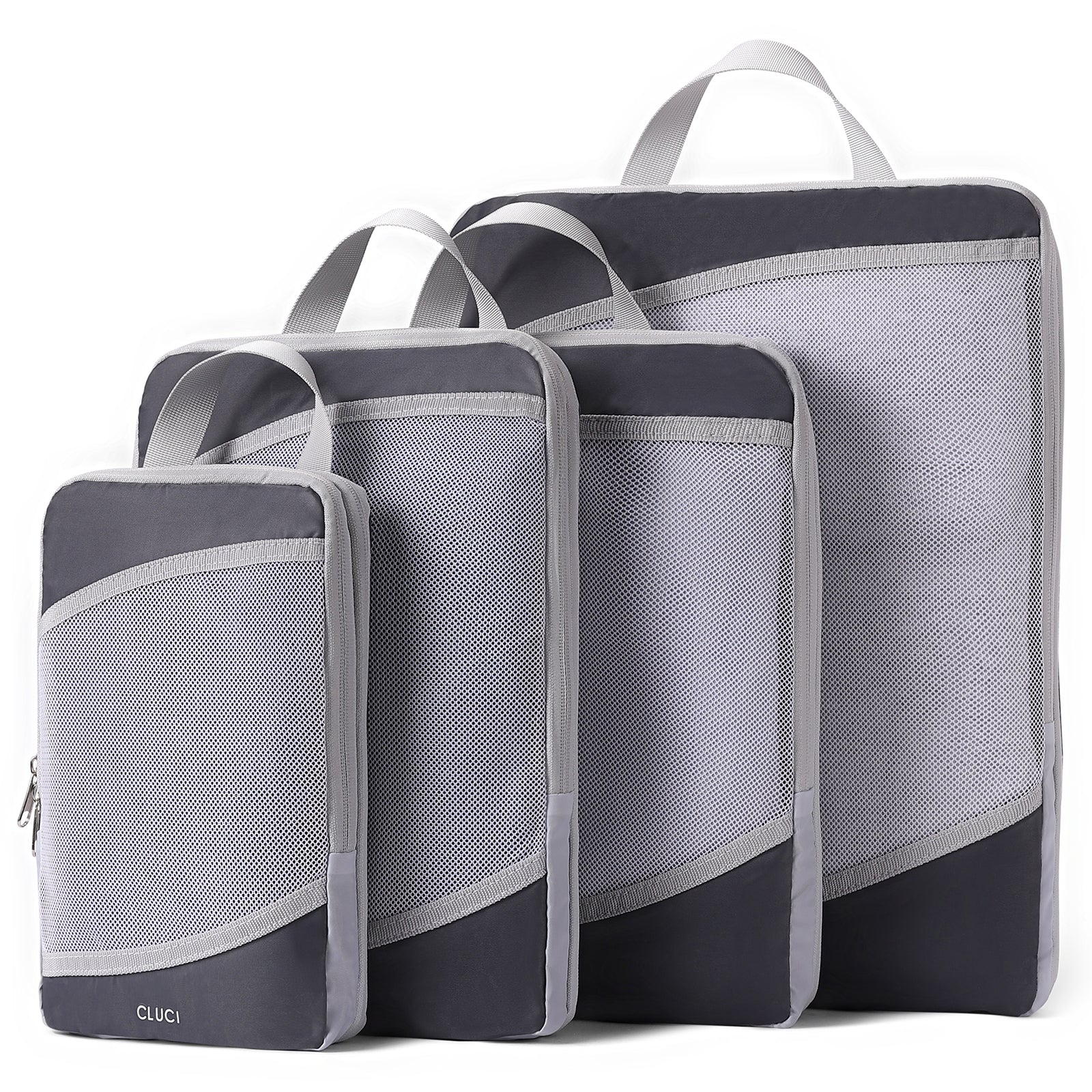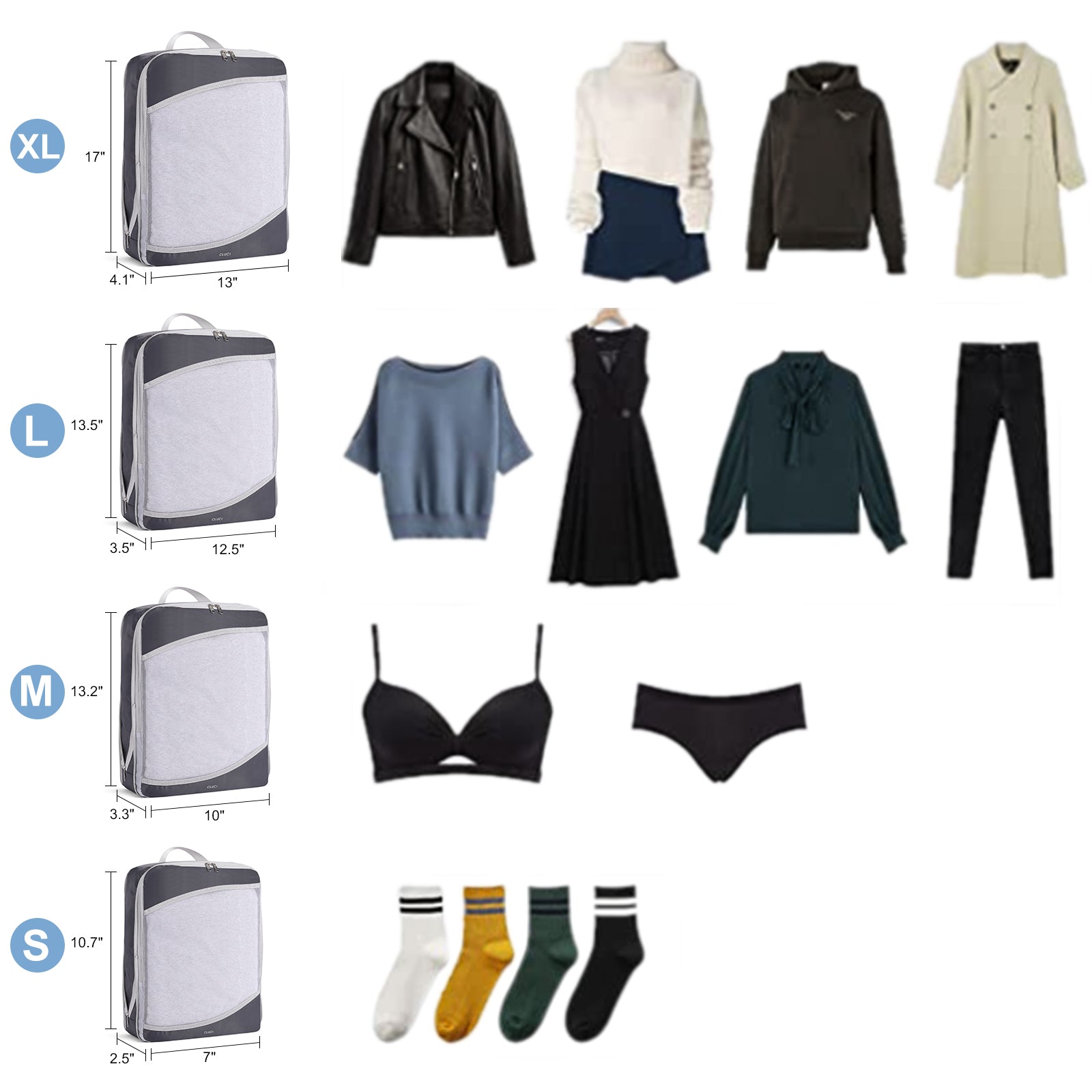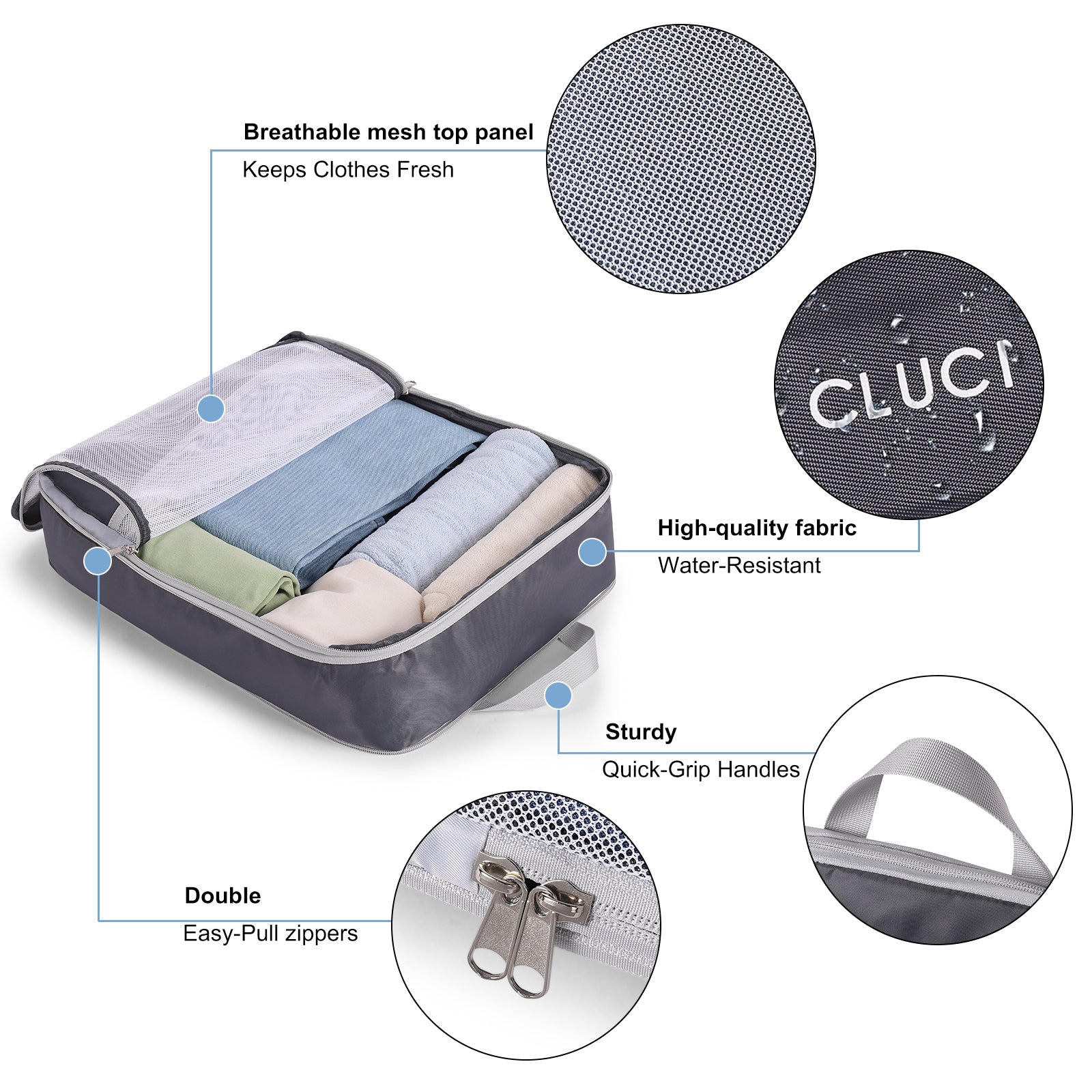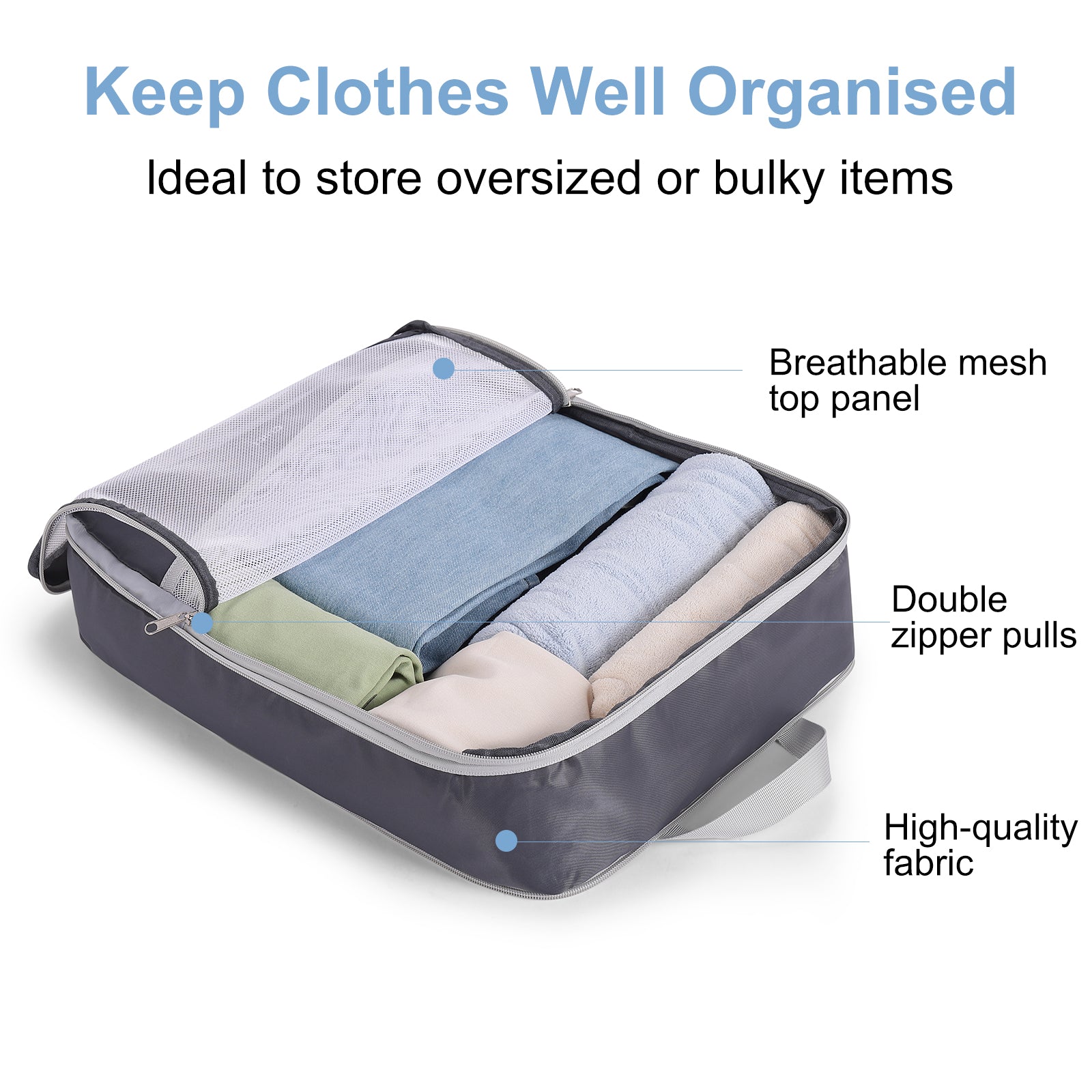 Compression Packing Cubes for Suitcase,CLUCI 4 Set Travel Essentials Organizer Bags for Luggage Travel Accessories
Add to cart to enjoy EXTRA 15% off.
Our packing cubes come in a four-piece set, with an XL size of 17" x 13" x 4.1", an L size of 13.5" x 12.5" x 3.5", an M size of 13.2" x 10" x 3.3", and an S size of 10.7" x 7" x 2.5". They can keep your jackets, sweaters, underwear, socks, and other clothing separate.

These compression packing cubes for carry-on suitcases are designed with extra zippers that allow you to reduce the size of the cubes for travel, making them more compact for easy storage.

Our travel bags are made of high-quality nylon fabric, ensuring durability and longevity.

The travel organizer bags for luggage are designed to be lightweight, making them easy to carry around while traveling.

The front of these bags has a mesh design that is breathable and allows you to easily confirm the contents of the bag without having to open it.
Shipped within 1-2 business days. Usually received within 3-10 business days.
Easy to ask for return label within 14 days after receiving if you don't want it.