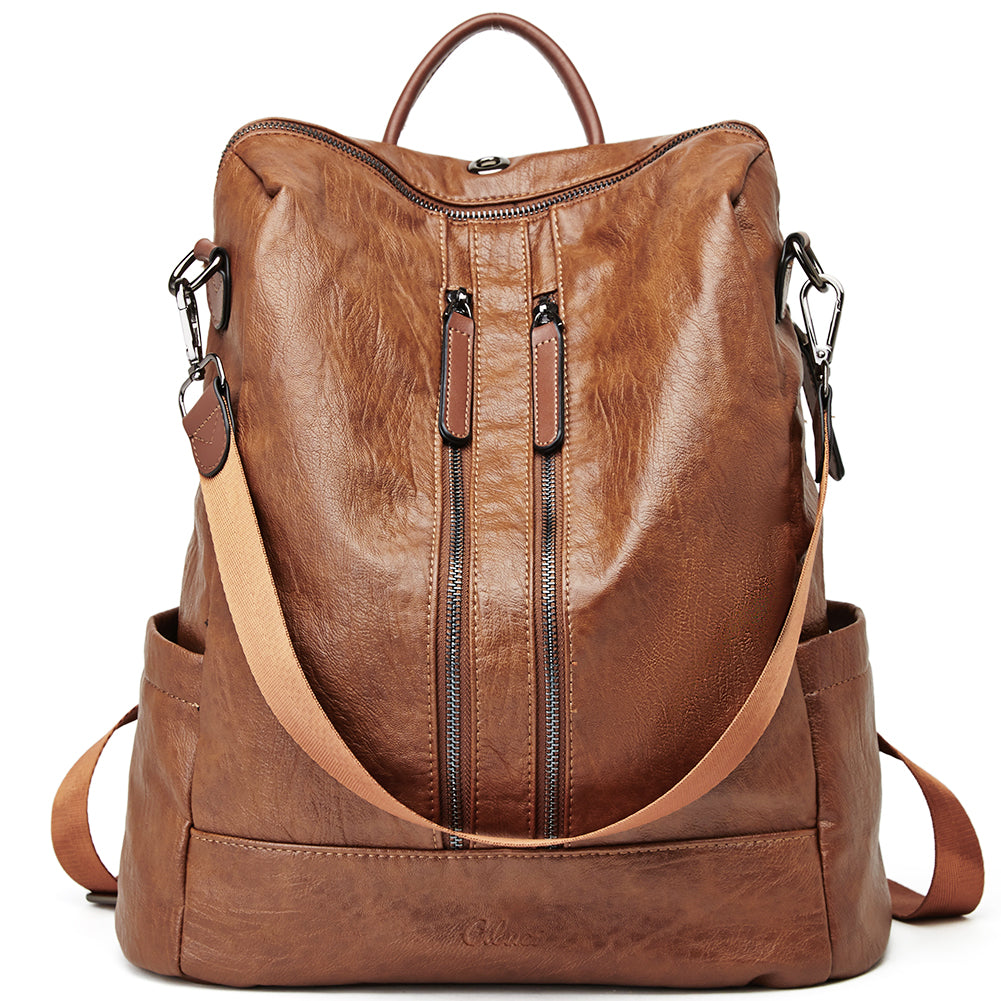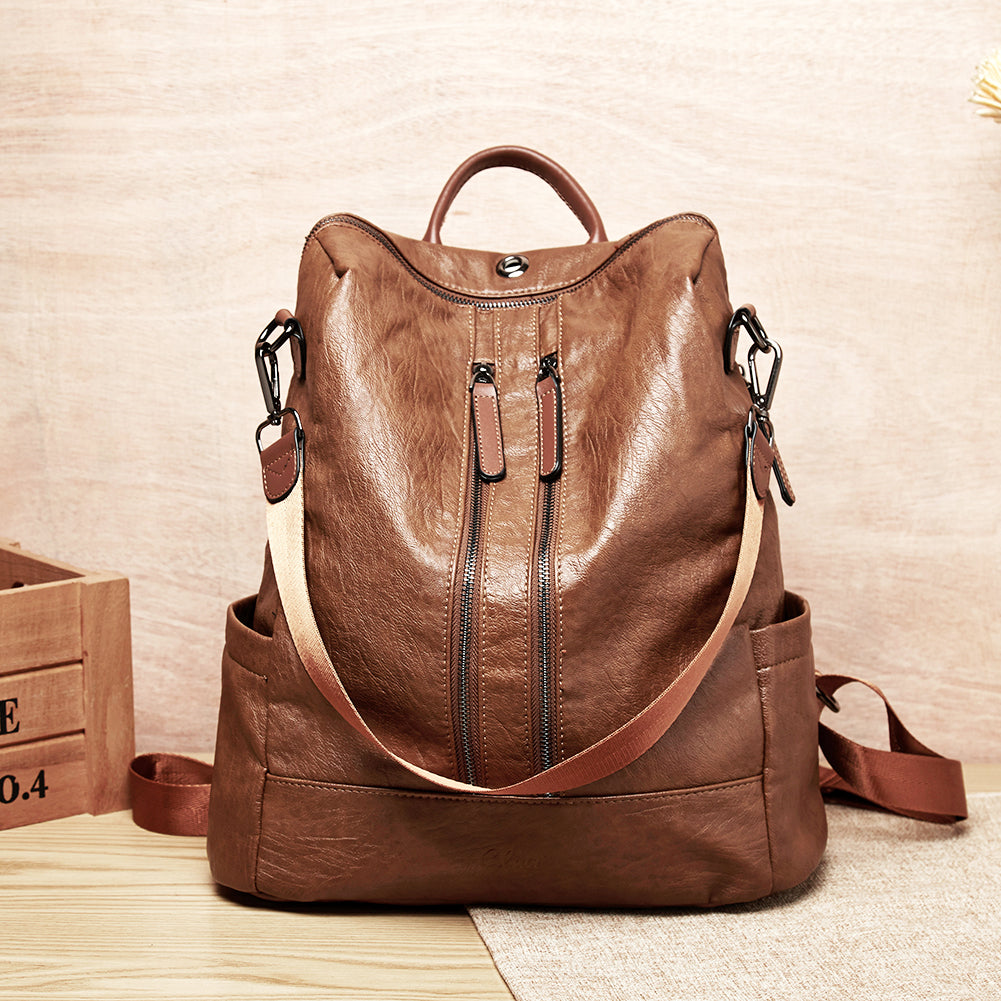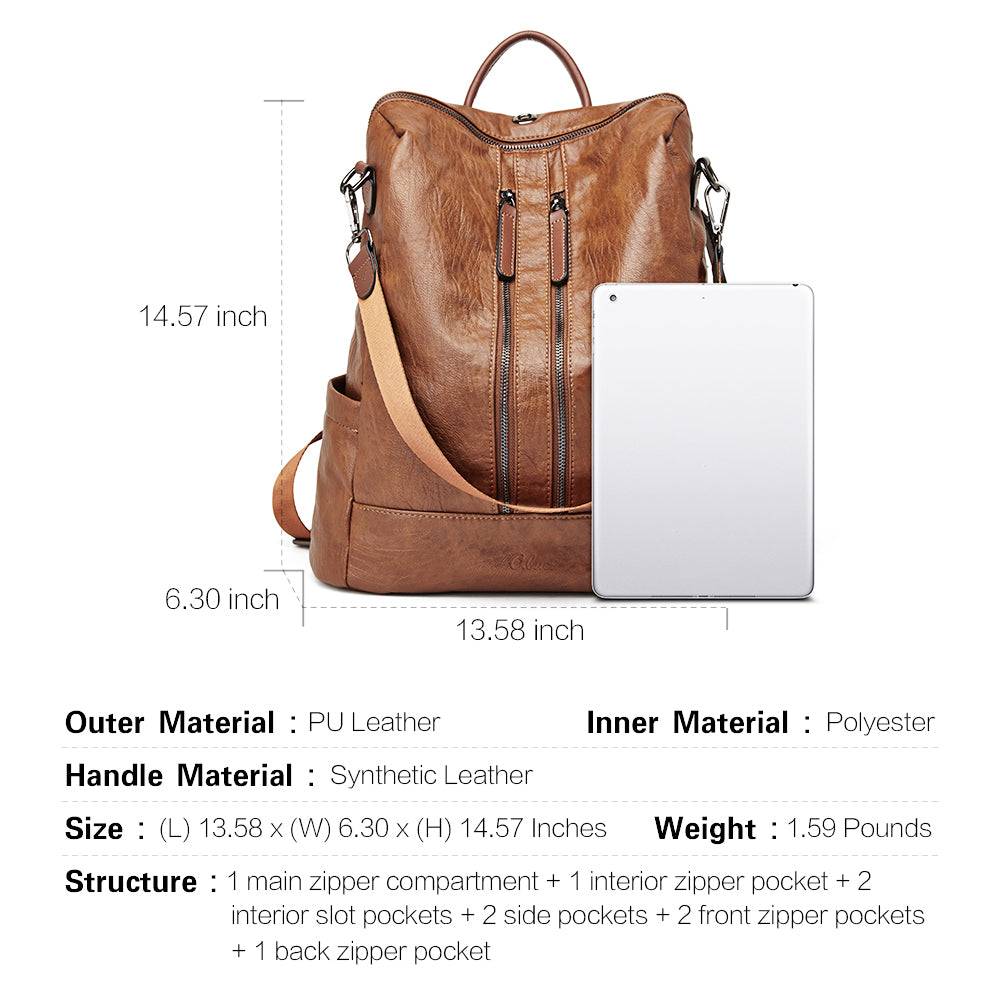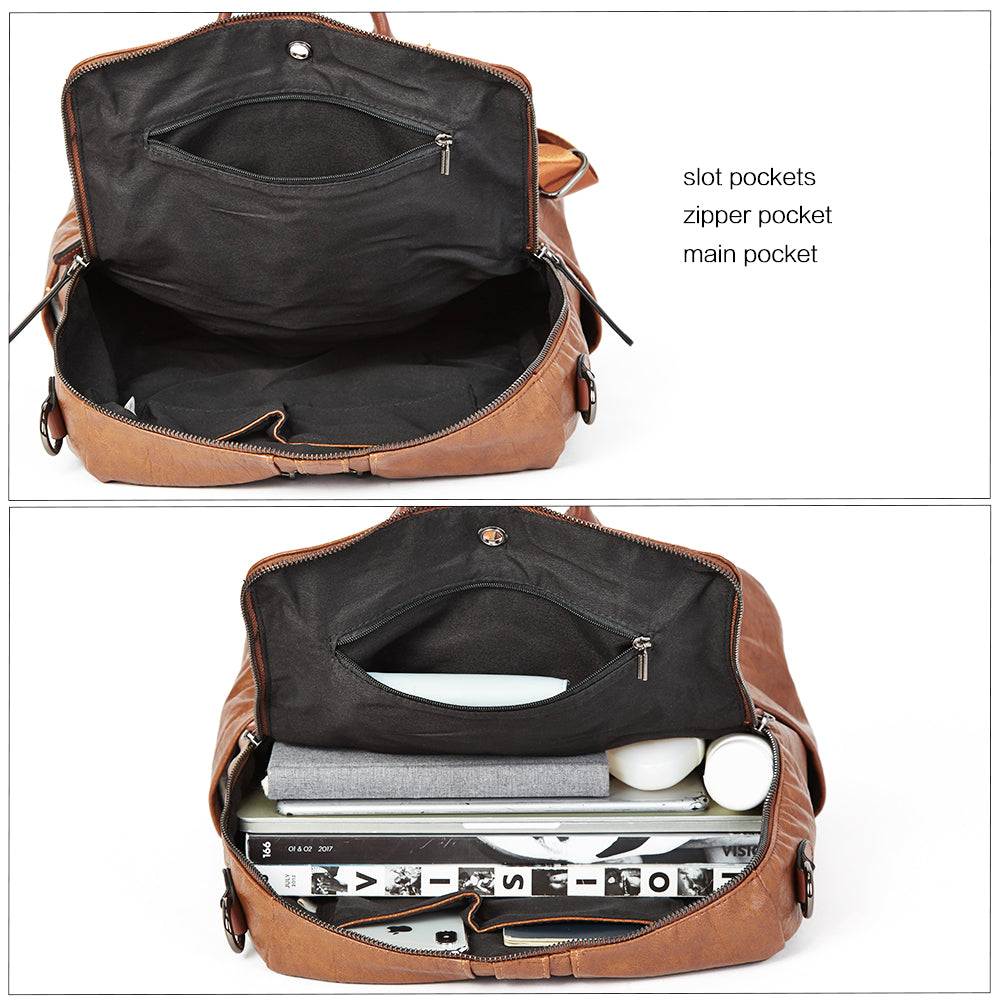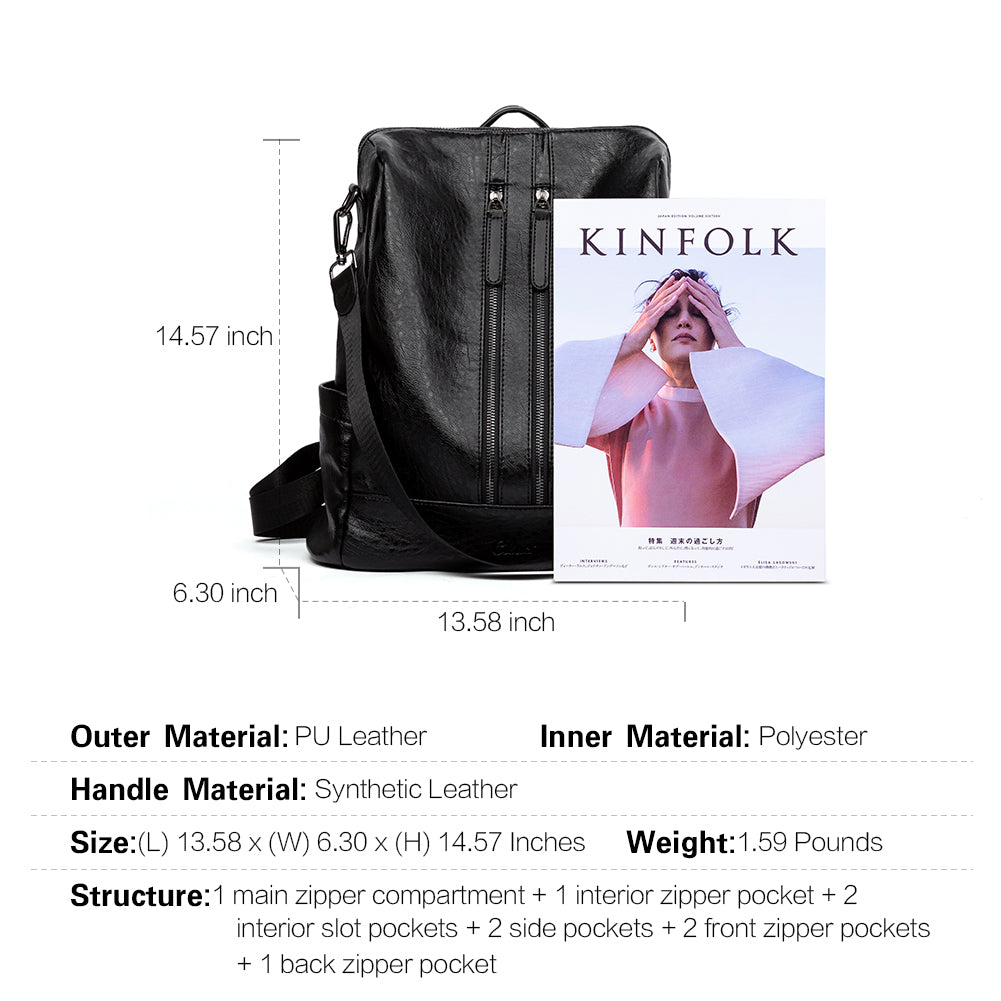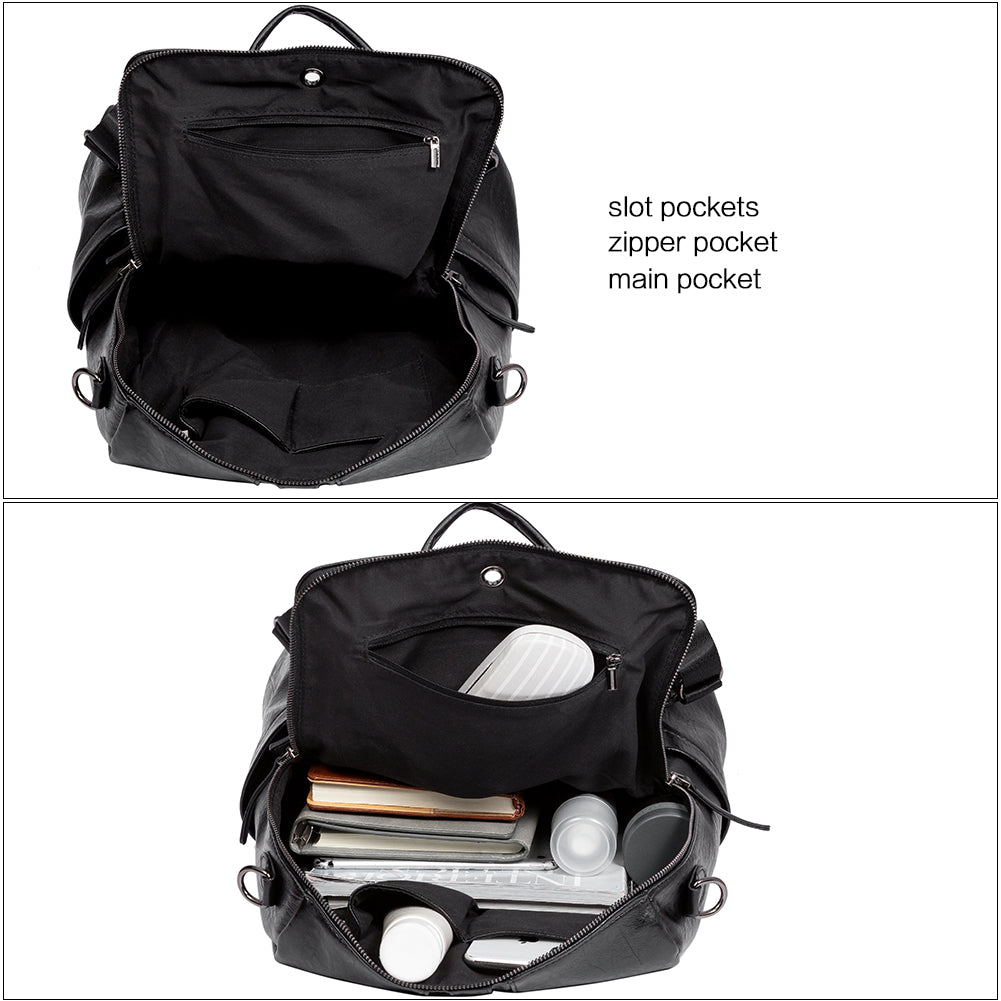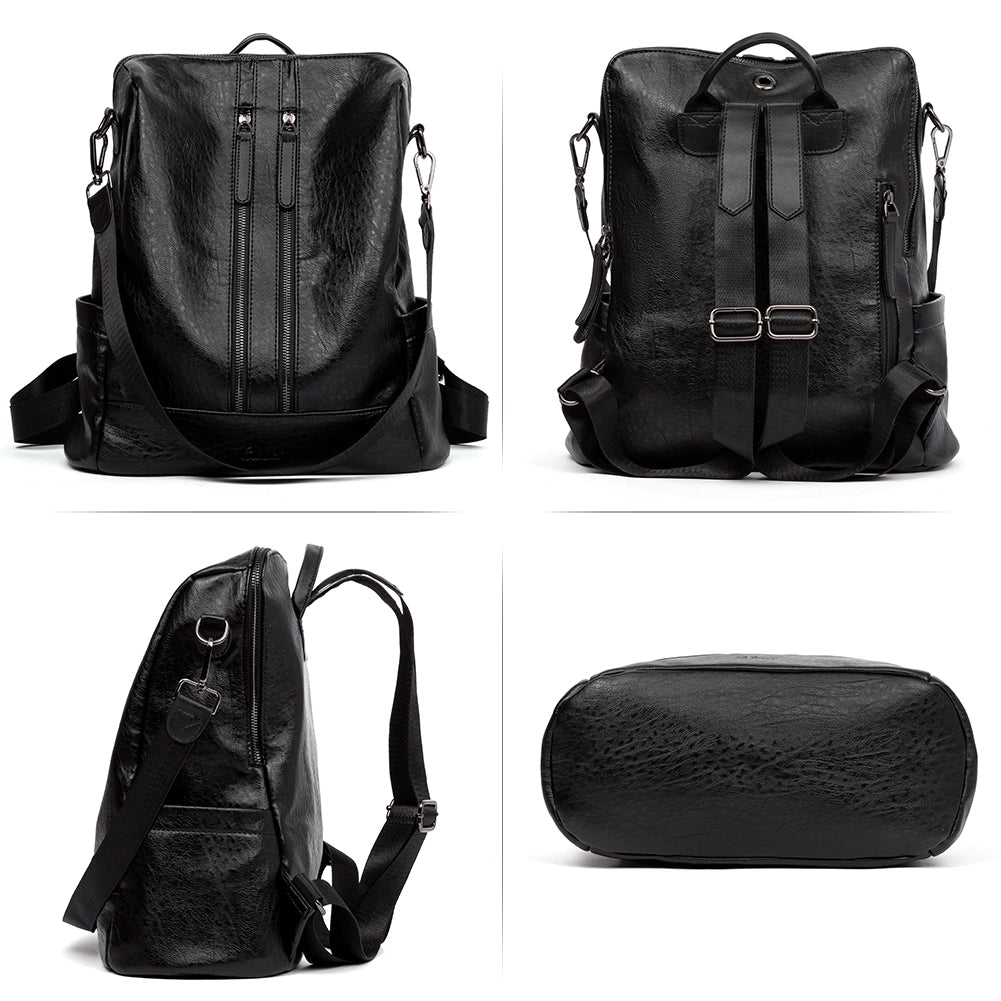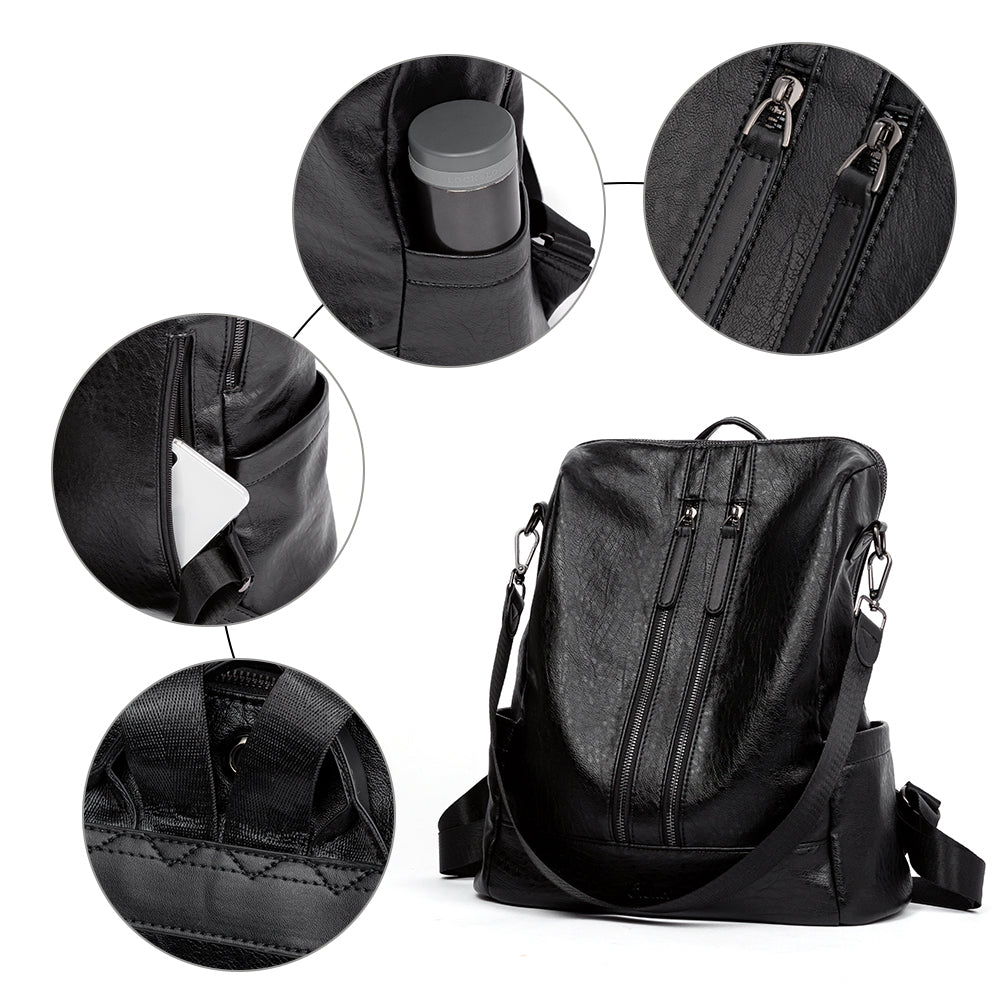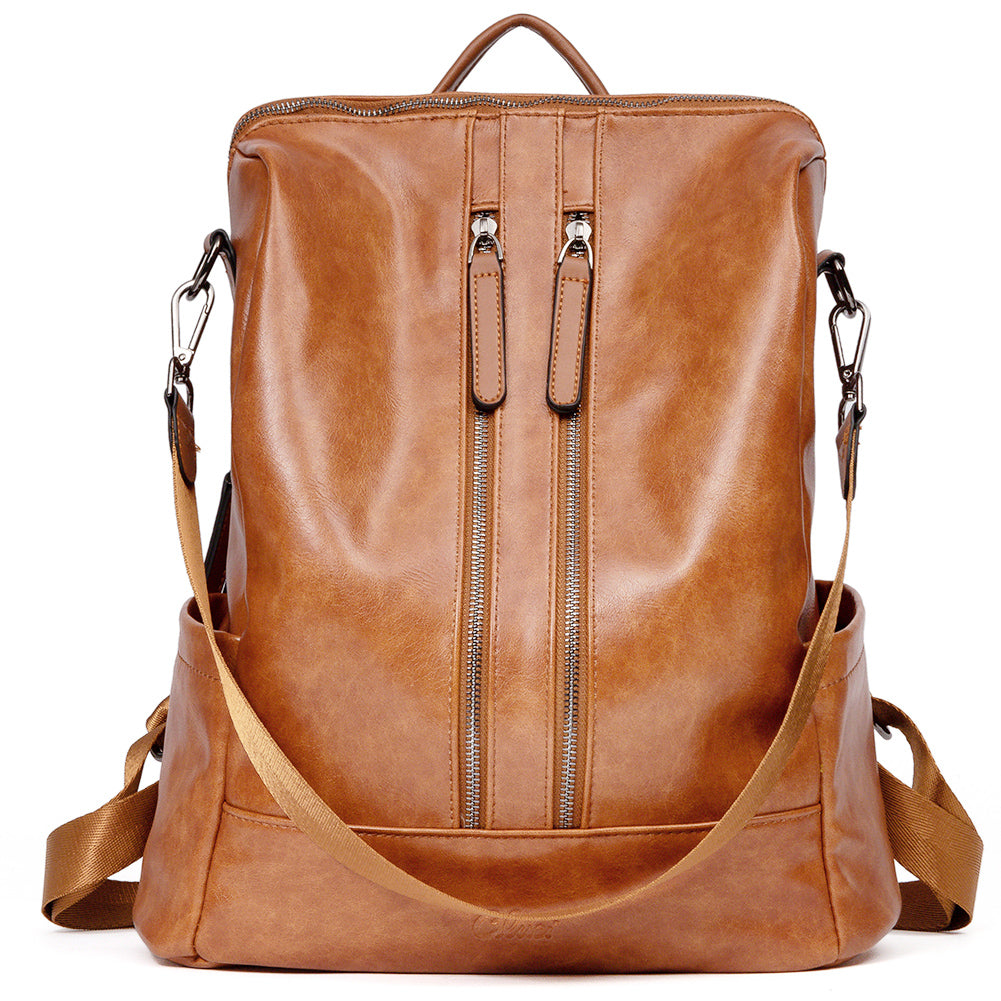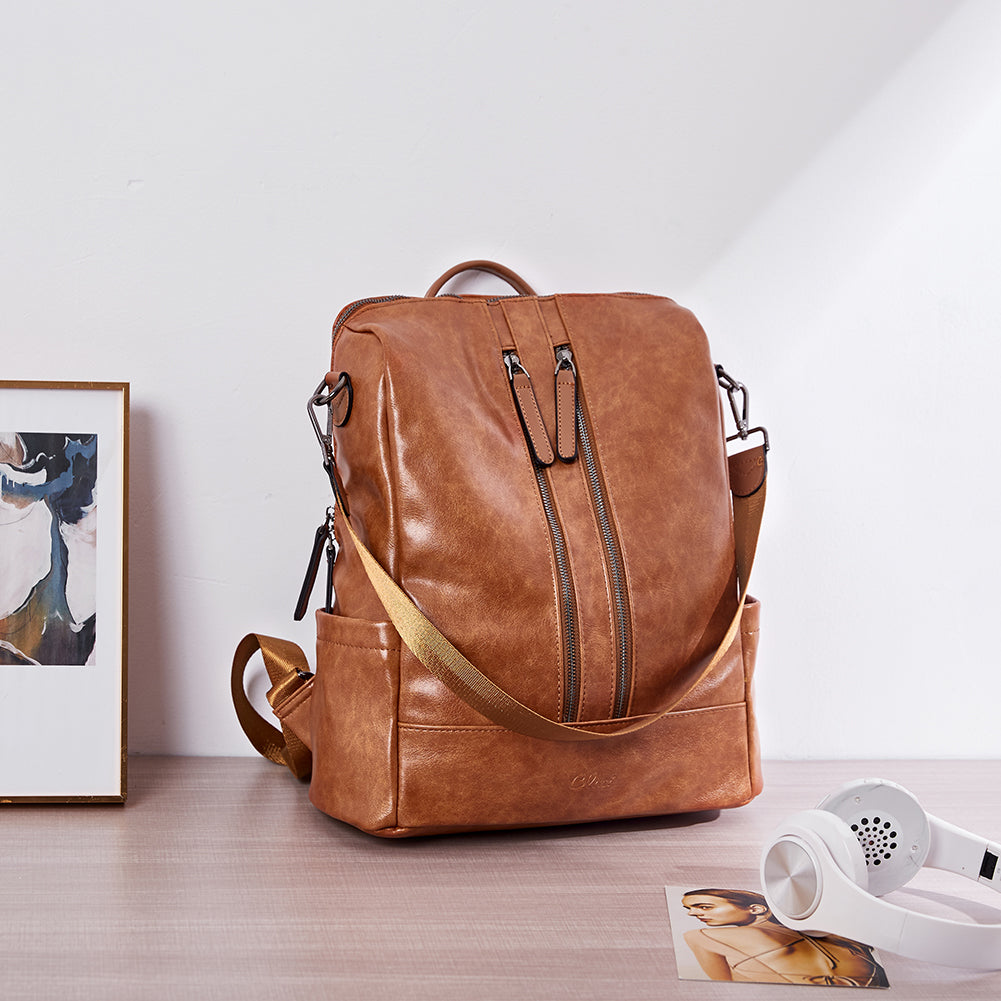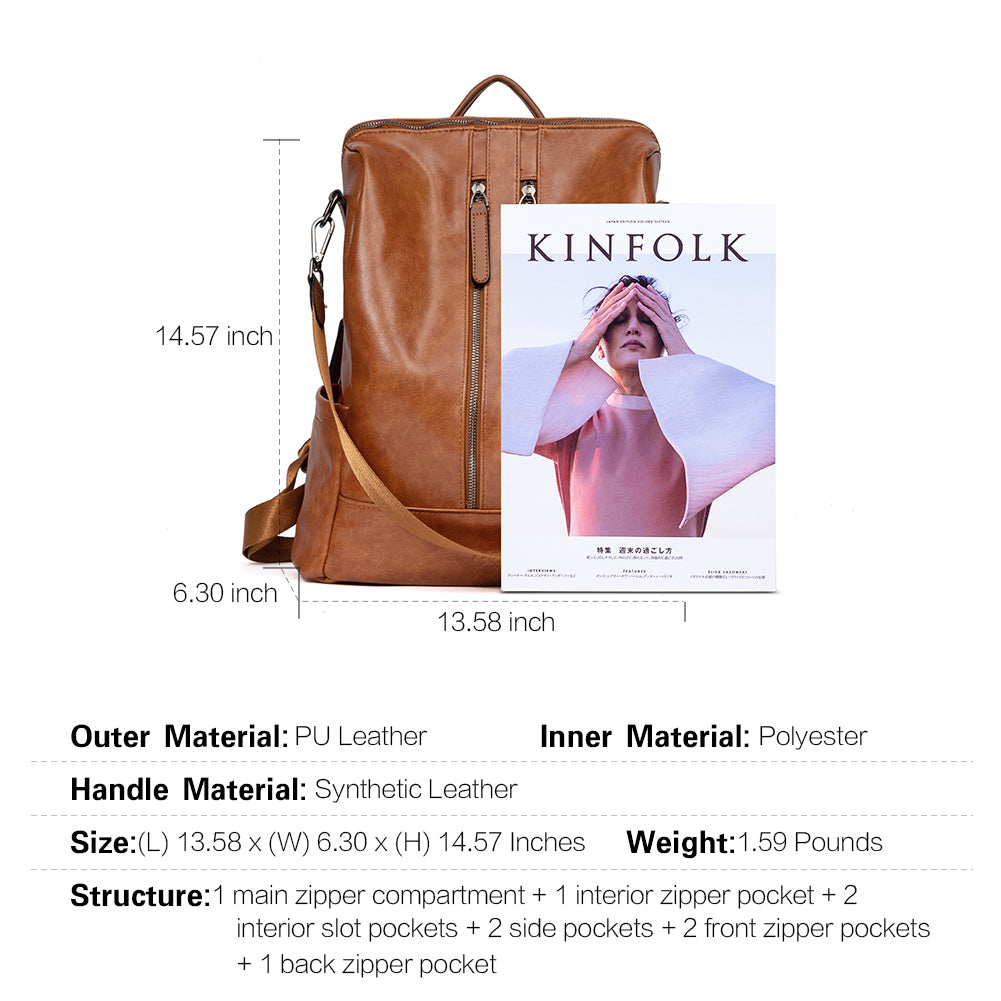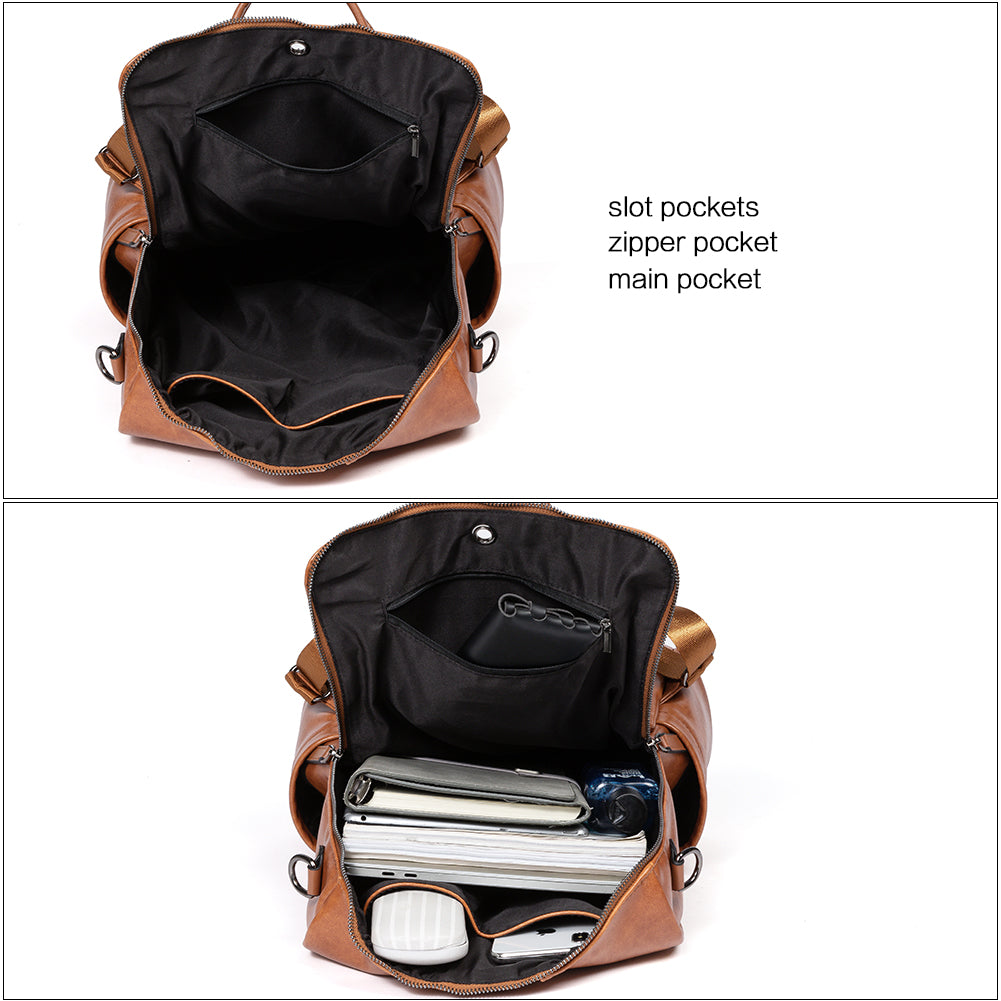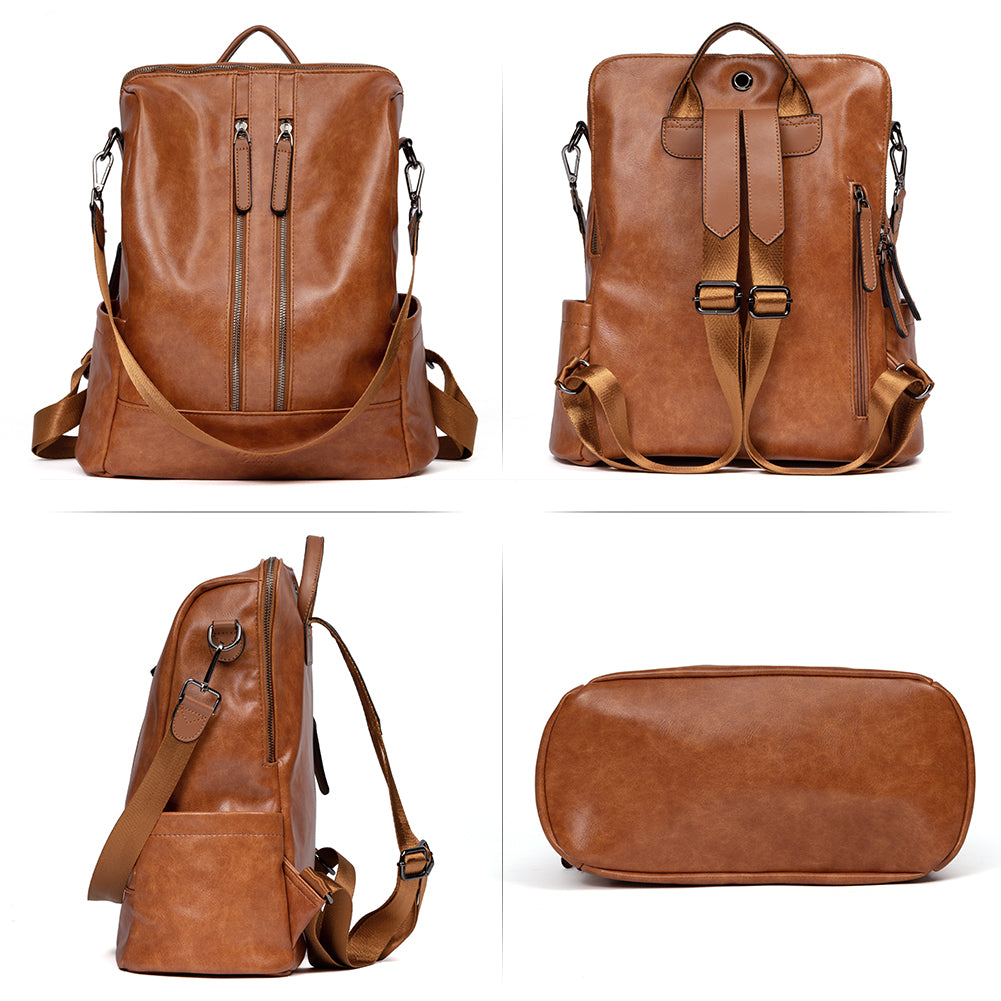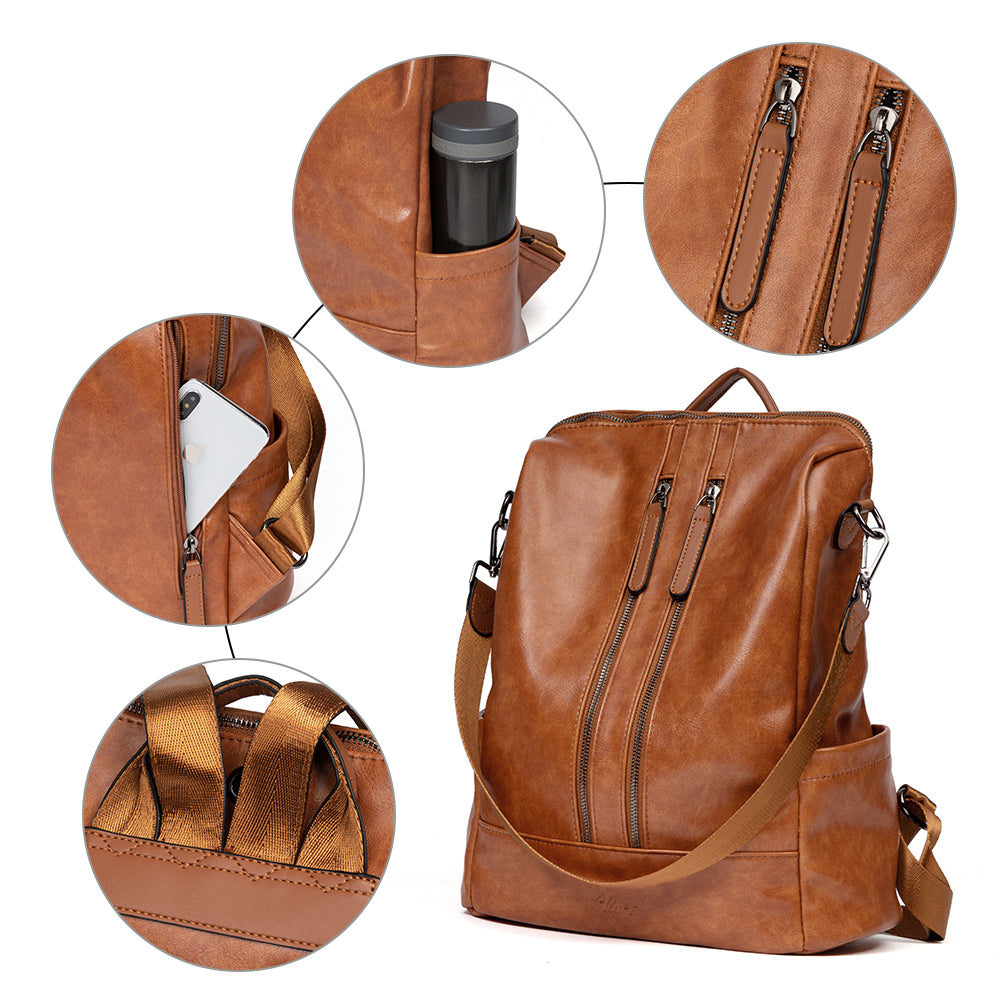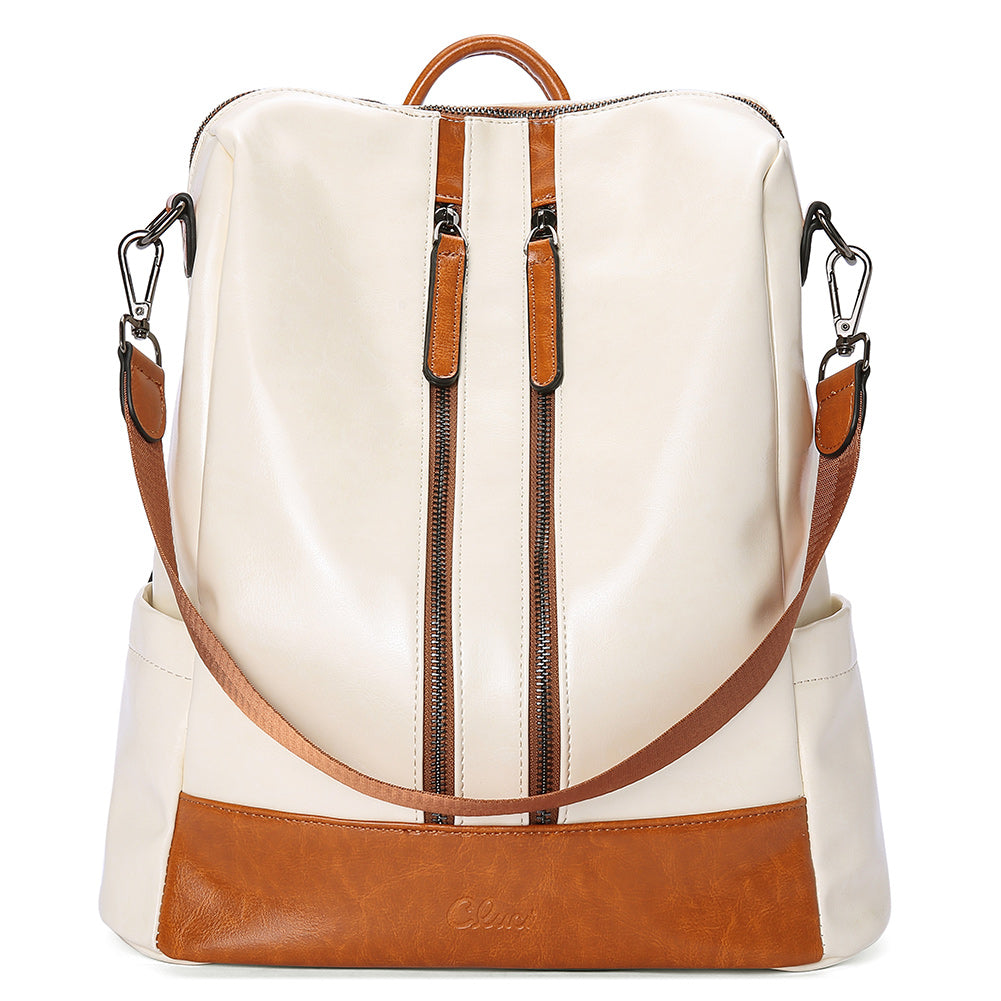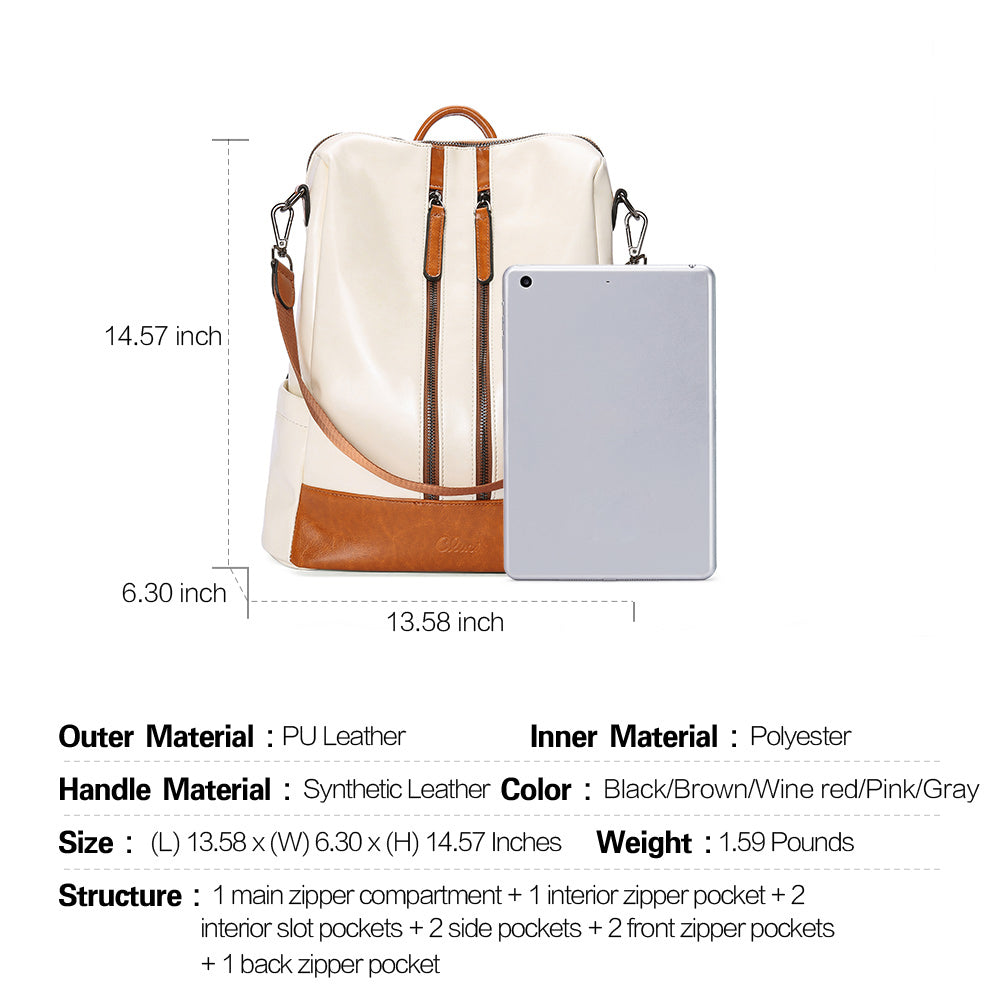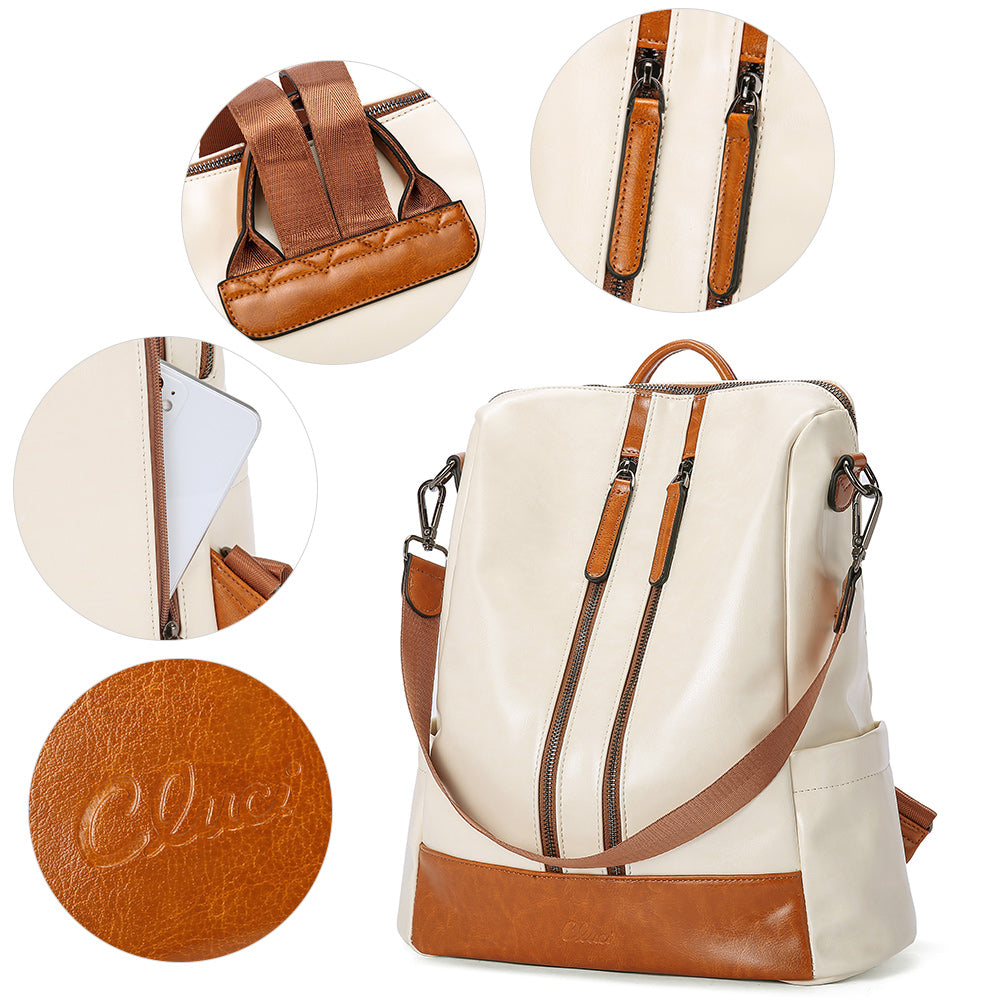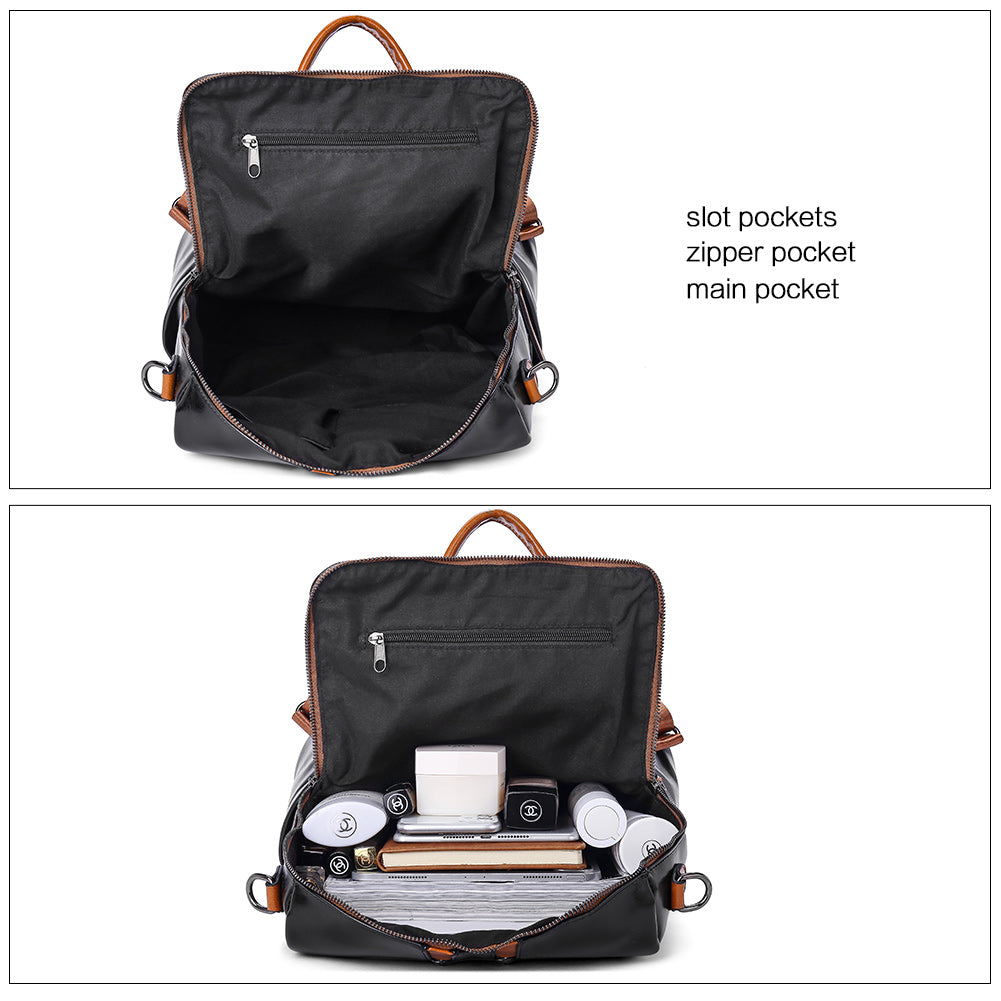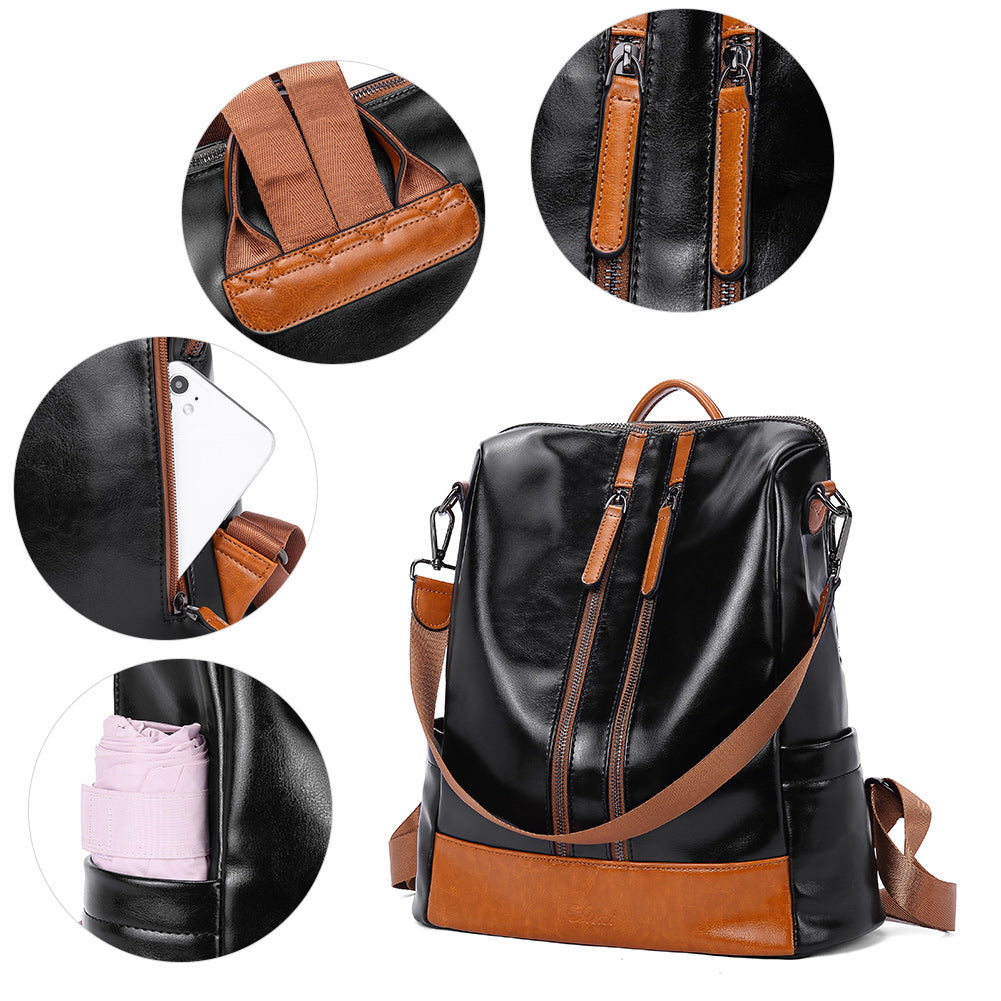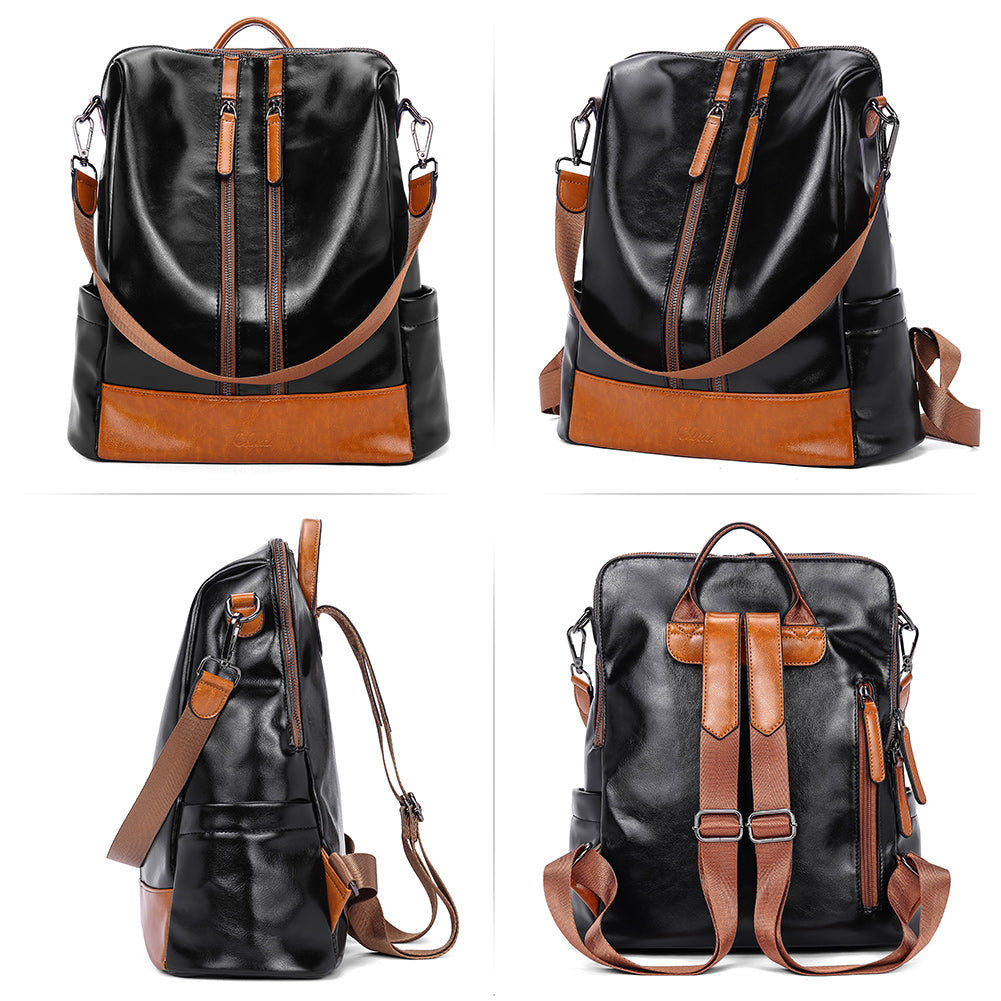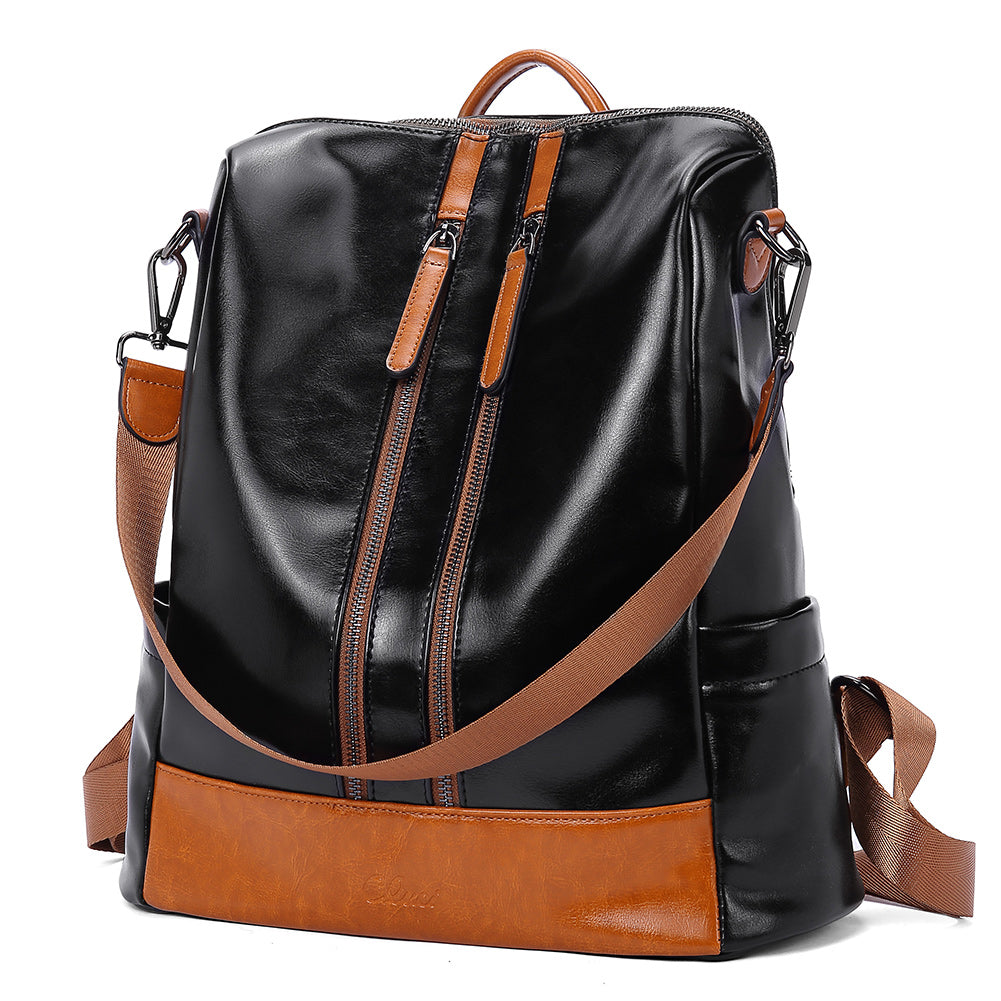 Greene Vegan Soft Leather Backpack Leather Purse For Work And Study
Dimensions:

(L)13.58 inches(

34.49

cm)
(W)6.30 inches (

16.00

cm)
(H)14.60 inches(

37.06

cm)
Weight

1.59

lb (0.72 kg)

Materials:

Polyurethane lining
Zipper closure

Made of high quality PU leather material with reinforced stitching, gunmetal hardware, soft fabric lining, it facilitates a stylish look and adjustable canvas shoulder straps. A backpack that is highly expressive yet suitable for everyday wear and all occasions is not so easy to find.
Features:
You can carry it as a single-shoulder bag or backpack as there is a removable short shoulder strap.Large Capacity have a 1 main zipper compartment with 1 interior zipper pocket and 2 interior pockets, 2 side pockets, 2 front zipper pockets, 1 zipper pocket in back. Multi-pockets can hold your 9.7" iPad Pro, magazines, umbrella, water bottle other tiny items. You can use it as everyday backpack or travel backpack.
Occasion:
Best for shopping, school, work, business, interviews, and other activities.
Shipped within 1-2 business days. Usually received within 3-10 business days.
Easy to ask for return label within 14 days after receiving if you don't want it.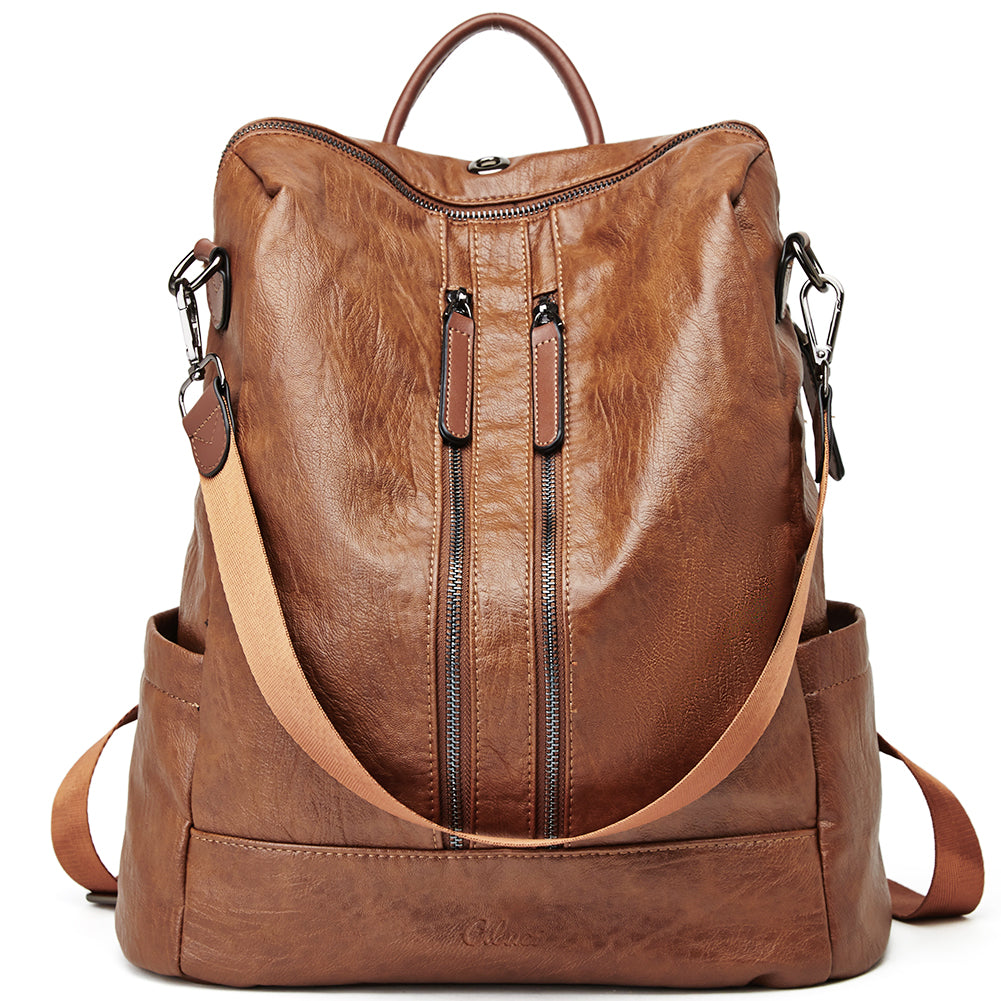 5.0 out of 5 stars Must have!
Very soft and pliable leather. Two pockets on the side are not quite big enough for a water bottle. Zipper pocket in the back has enough room for a phone and a wallet, perfect if you are worried about pickpockets. Largest zippered section of product has an inside zipper pocket and two open pockets. There is also a hole for threading your headphones through. Two pockets in the front are cute but also useful, I am keeping my electronic supplies (headphones and charger) on one side and my deodorant and perfume on the other.
Great purchase
I was traveling and my daughter suggested I get this bag. She has one and uses it for a diaper bag etc. and loves it. I was a little concerned if I would like a bag like this, but I am so glad I tried it. Absolutely love it! I can put all sorts of stuff in it including my husbands sunglasses which he usually forgets. I may even buy another one. I have a bad back and this definitely helps not to have a purse hanging over my shoulder
Gorgeous
This bag is gorgeous. The color is absolutely stunning. The color with the gold hardware makes this bag look expensive. The pictures do it no justice. I love the style and the versatility (can be worn as a backpack or purse). Its a good size not too big or too small. Not big enough to use as a college backpack (not tall enough to fit my three ring binder) but its a great travel bag. Its compact but holds a lot . If youre looking for a luxury quality bag for a great price than look no more. I highly recommend this bag.
Arrived damaged, replacement was perfect
Update: Received a replacement bag which was wrapped completely differently. It shipped immediately and I received it in time for the trip I was taking. It was in perfect condition and I really like the bag. It holds almost as many things as my large purse and the zipper in the back is perfect for traveling.
Wonderful bag!
This bag is wonderful. It zips on the side that is up against your back, so I'm not worried about anyone gaining access to my things without my knowledge. It's super soft and flexible. The straps are sturdy as well, and there is plenty of room for all of my husband's things. I would like to have another zipper pocket or a couple of smaller pockets, but the bag is so nice, I'm not going to continue my search.