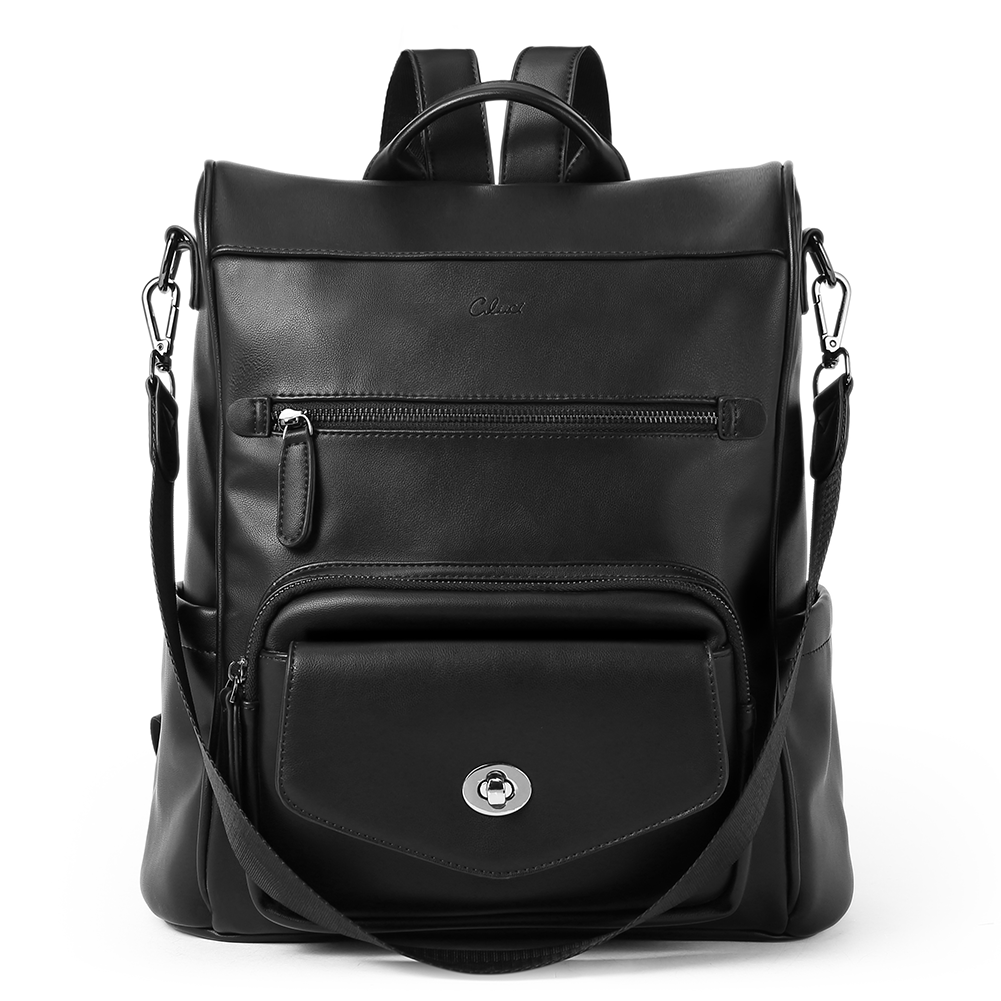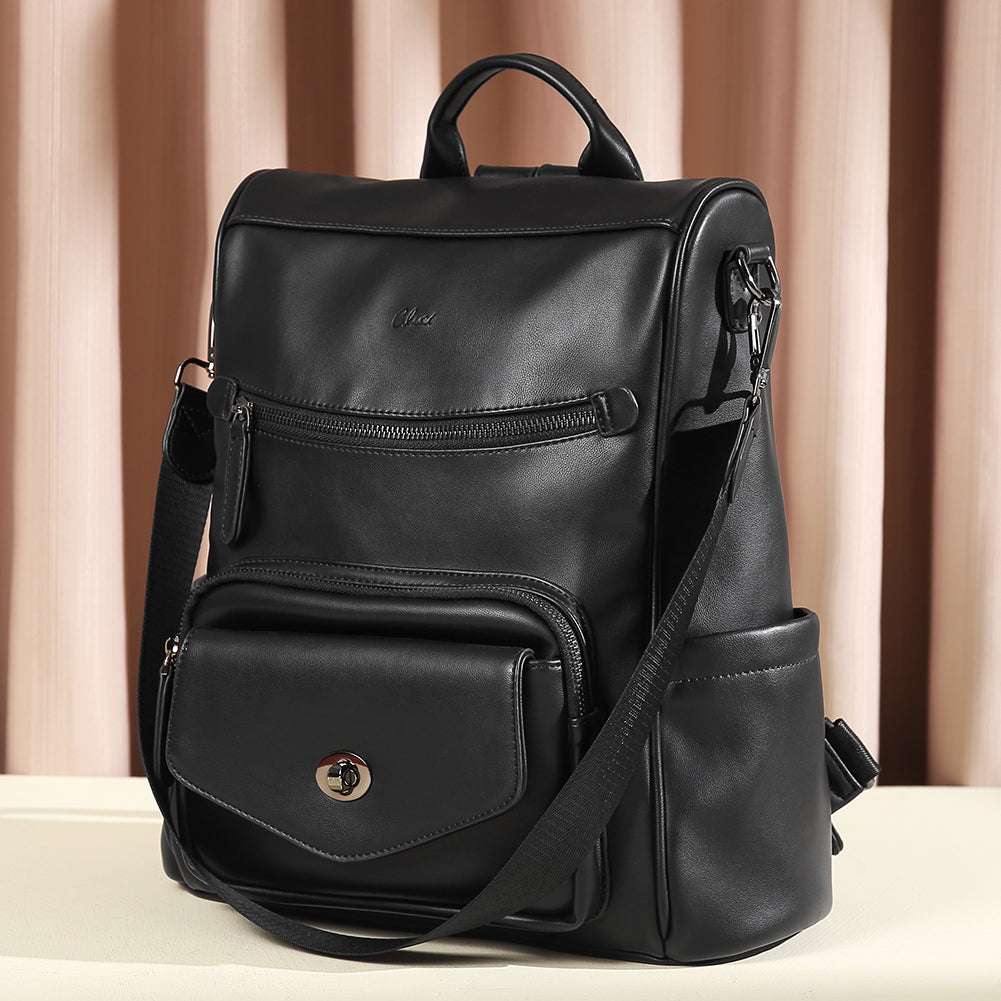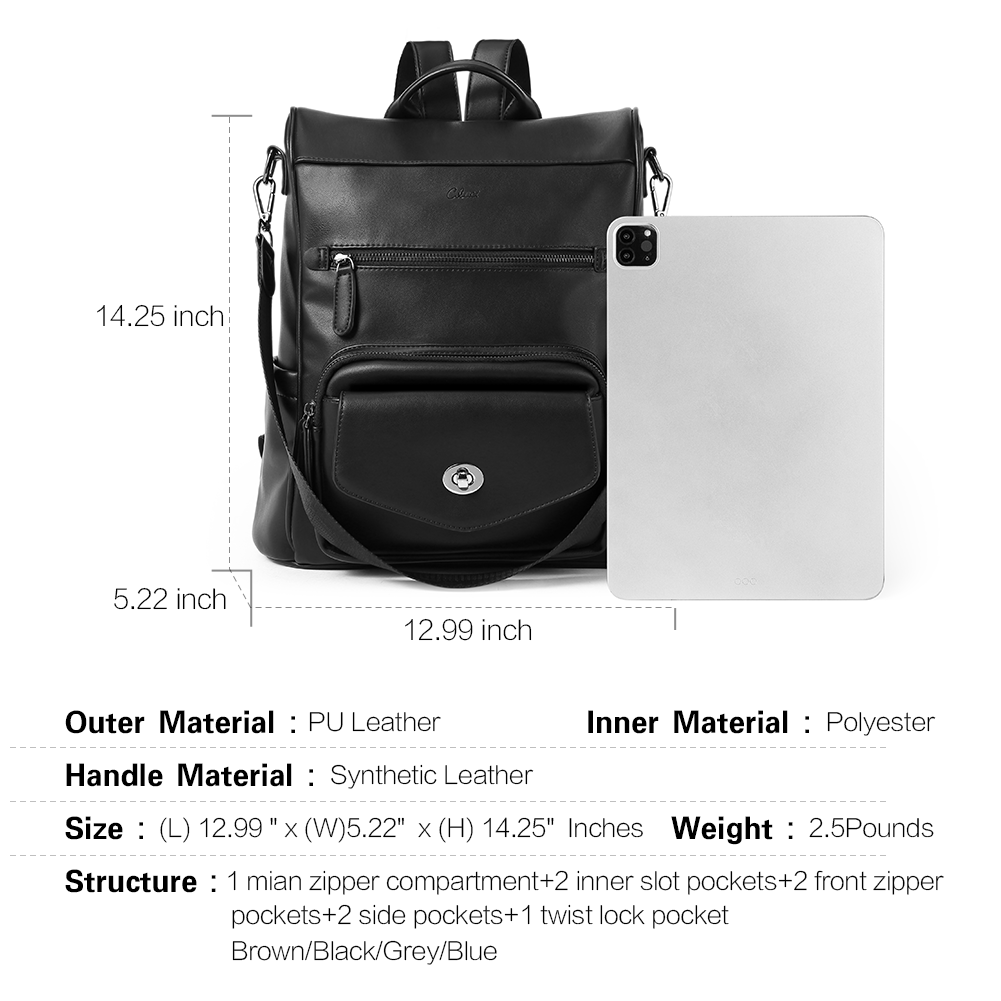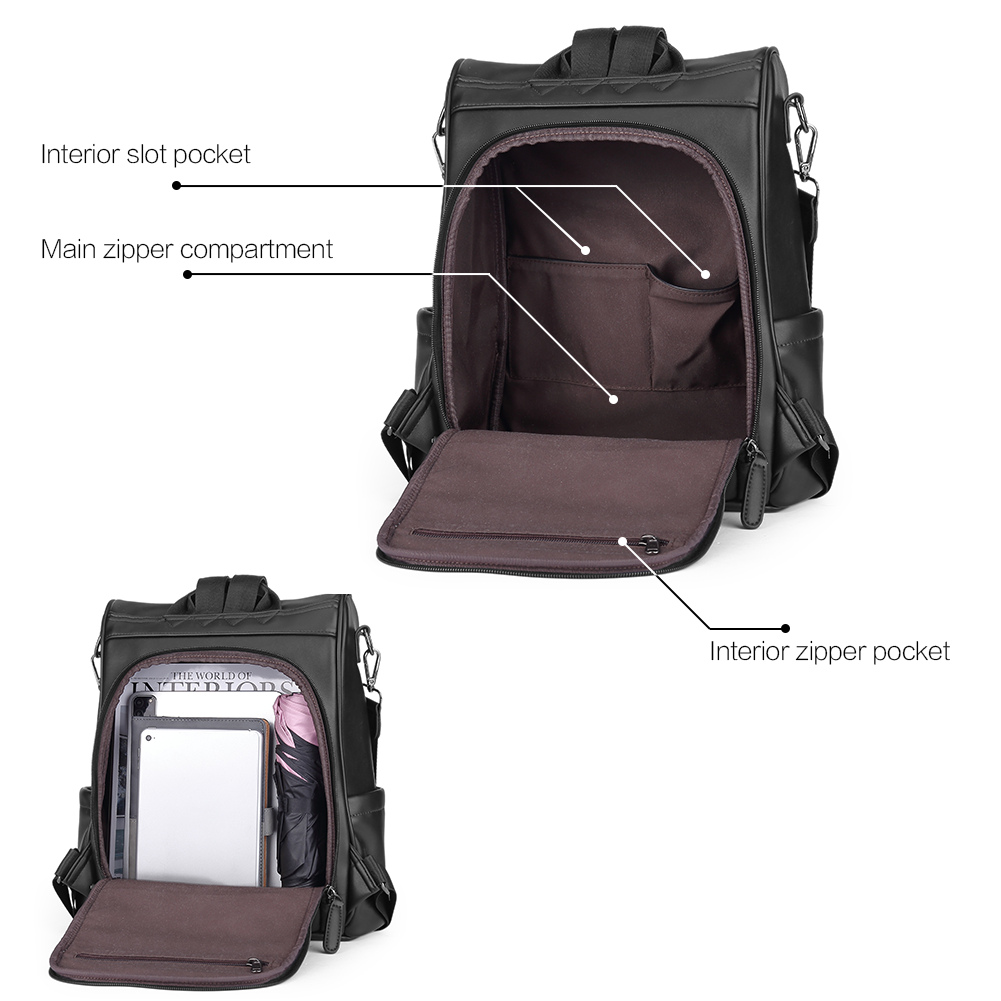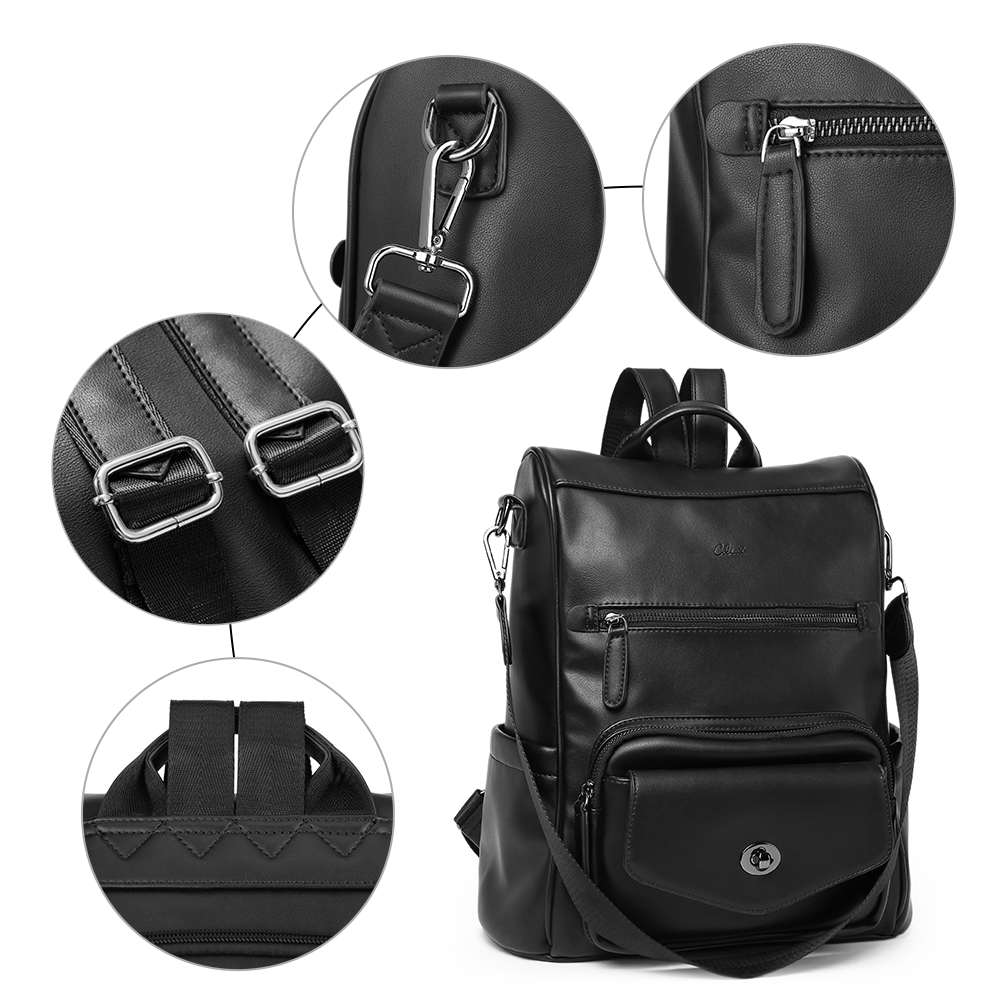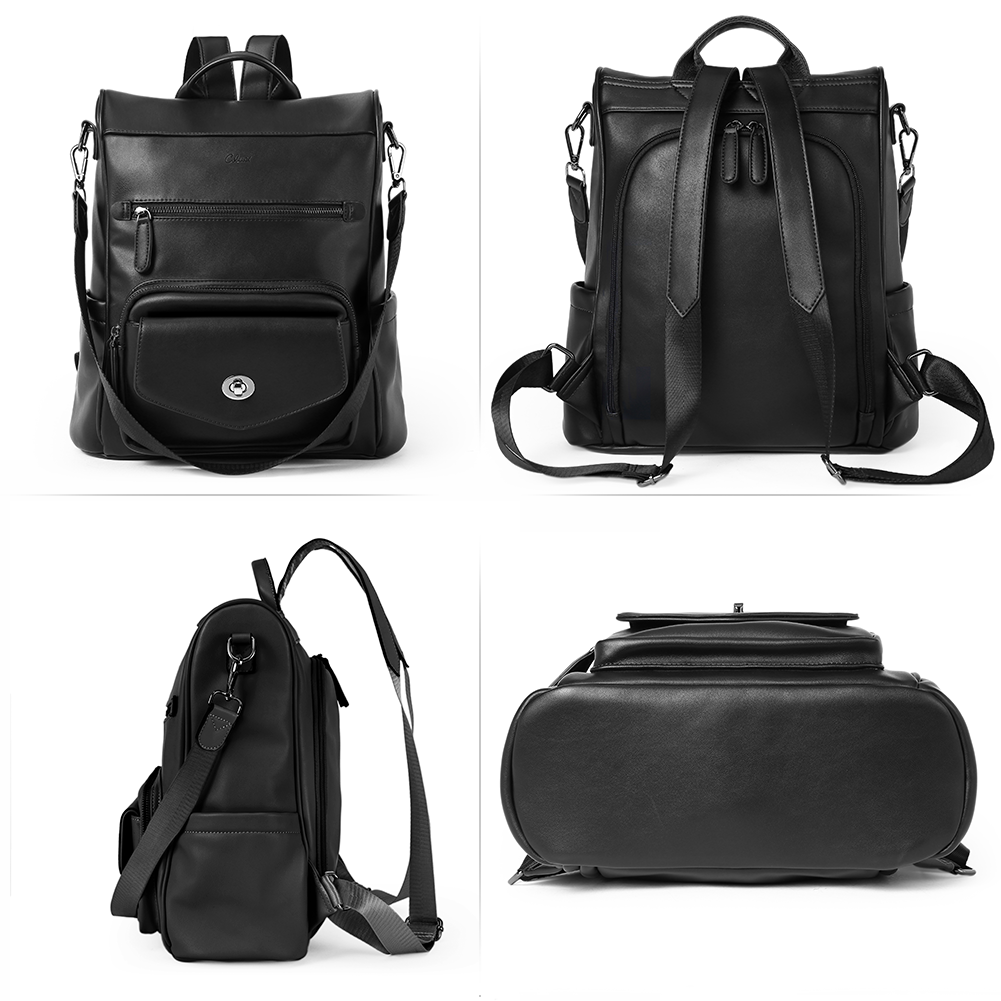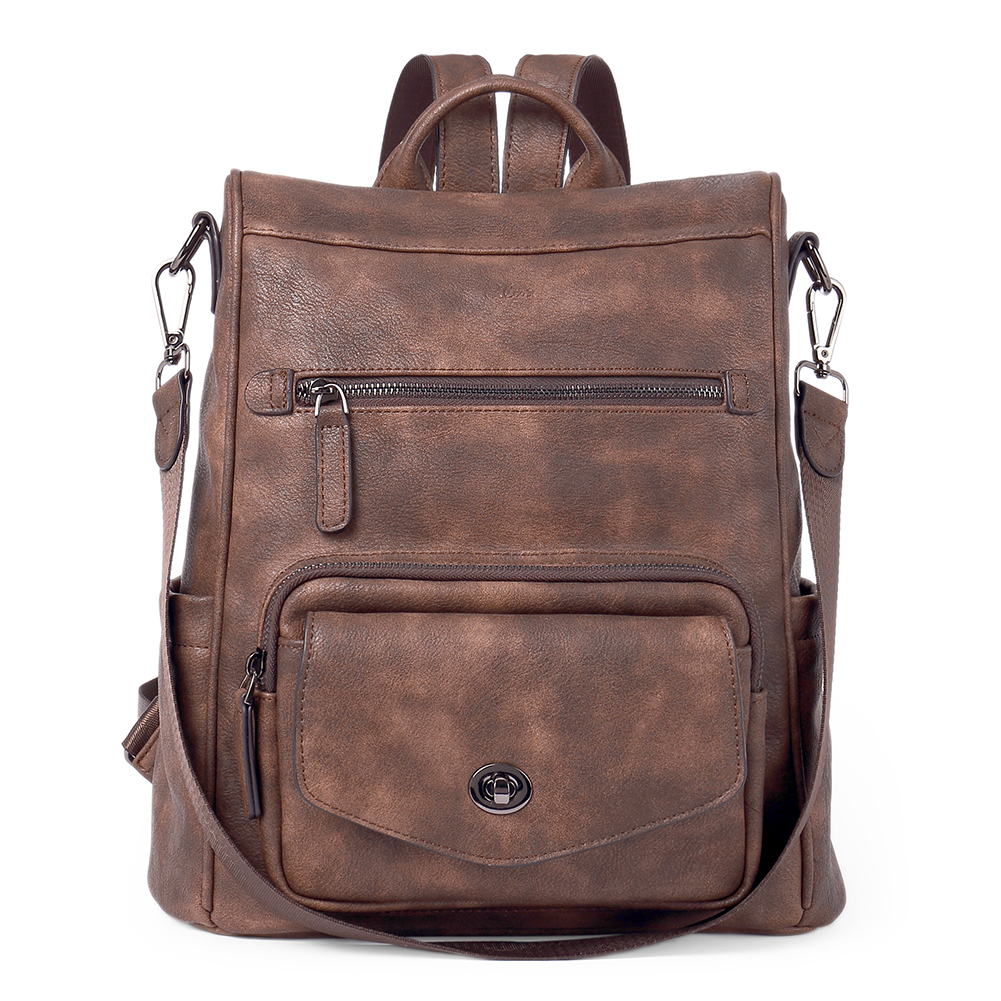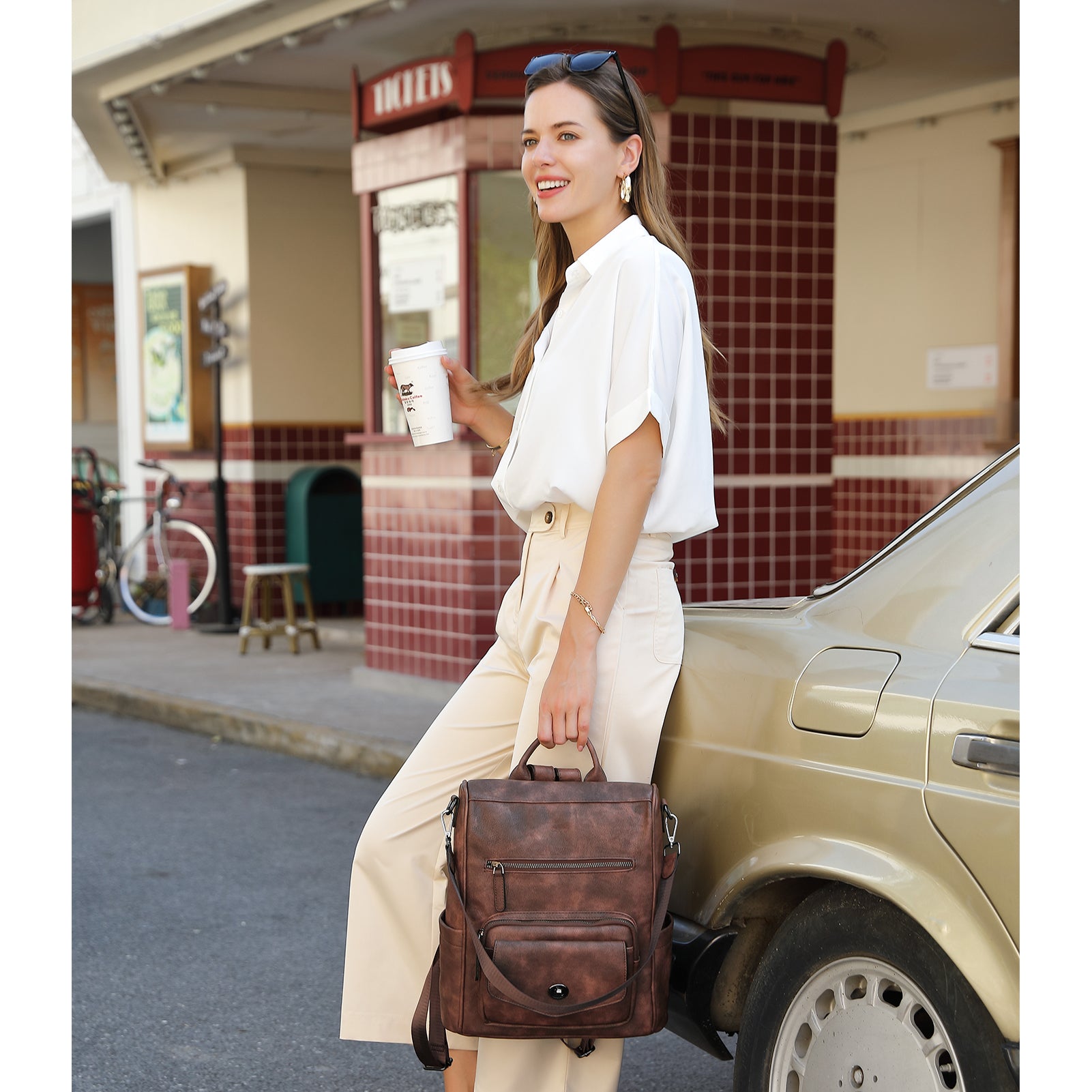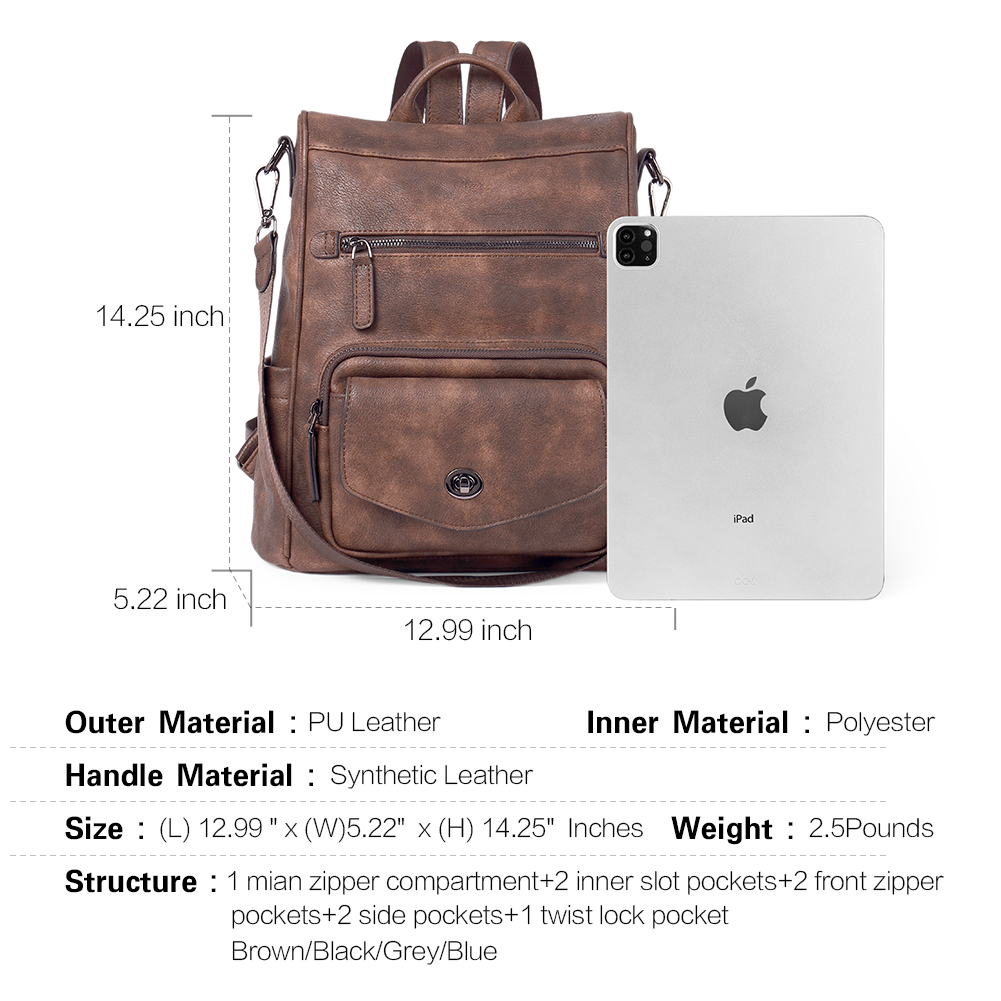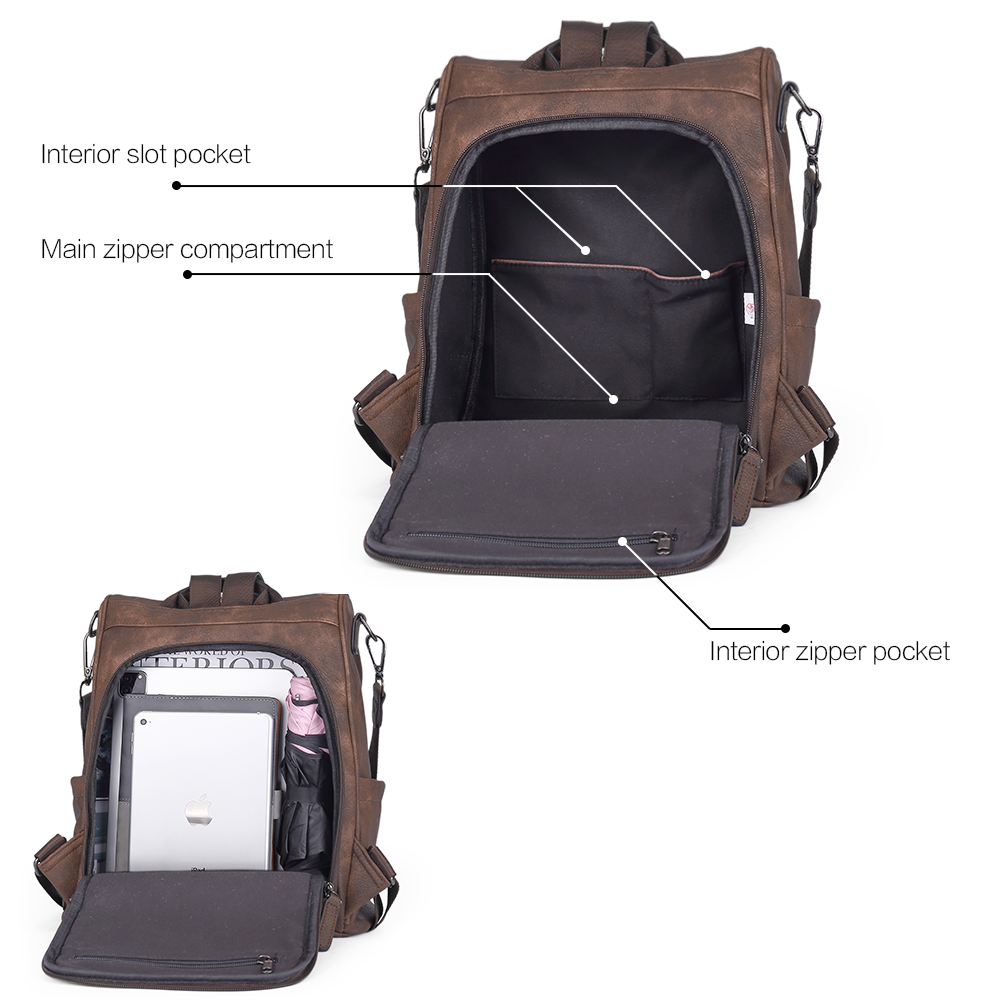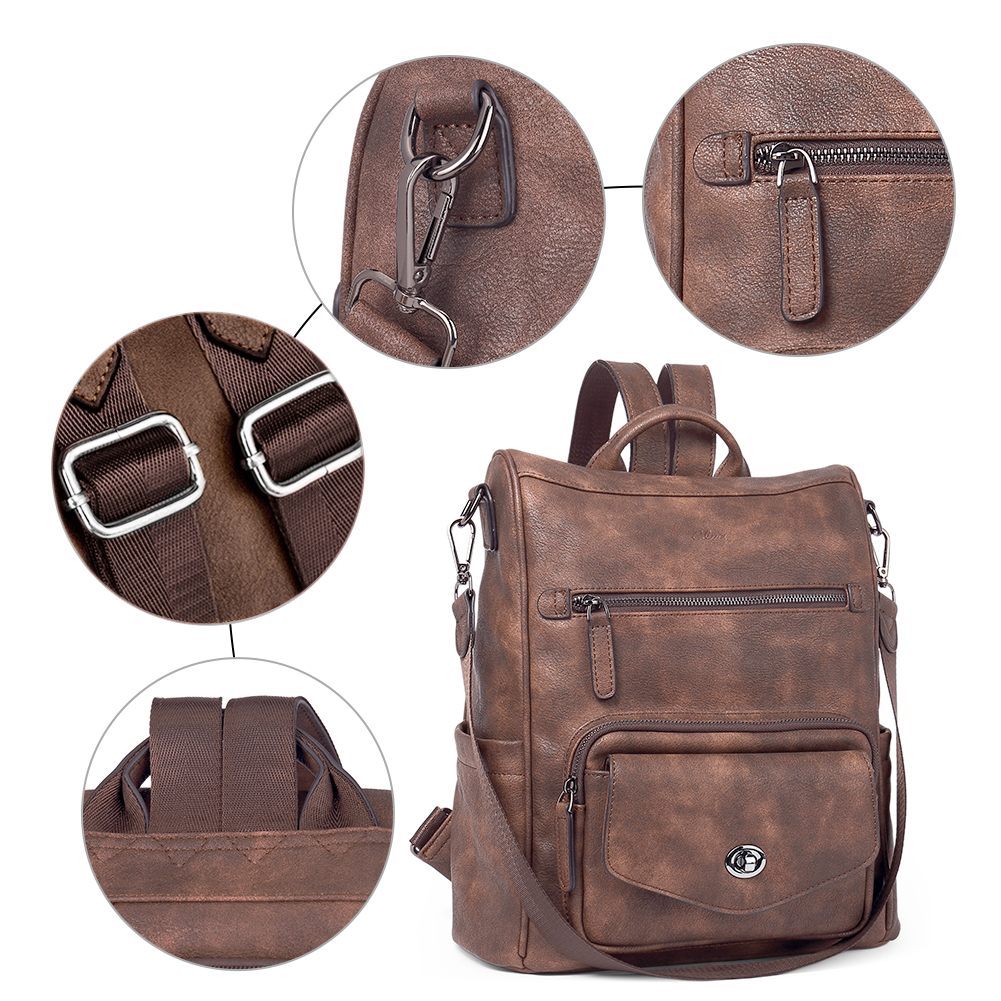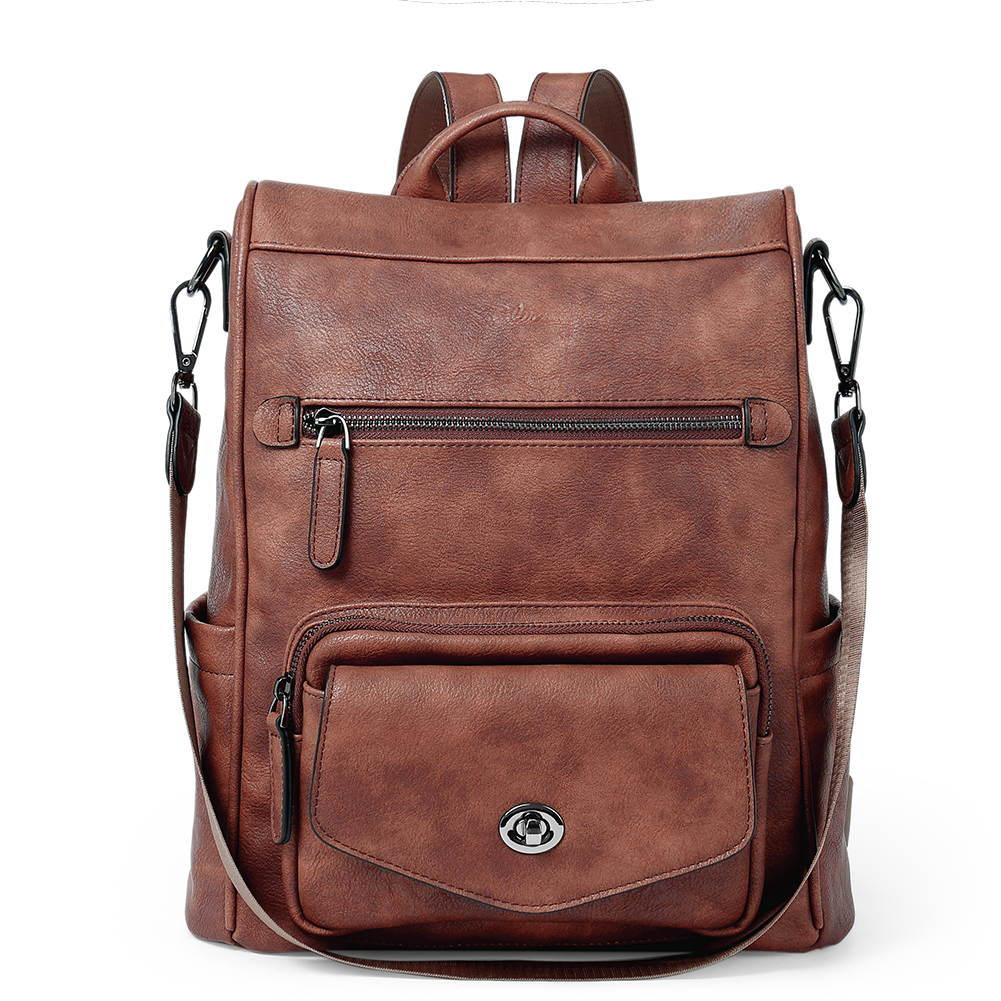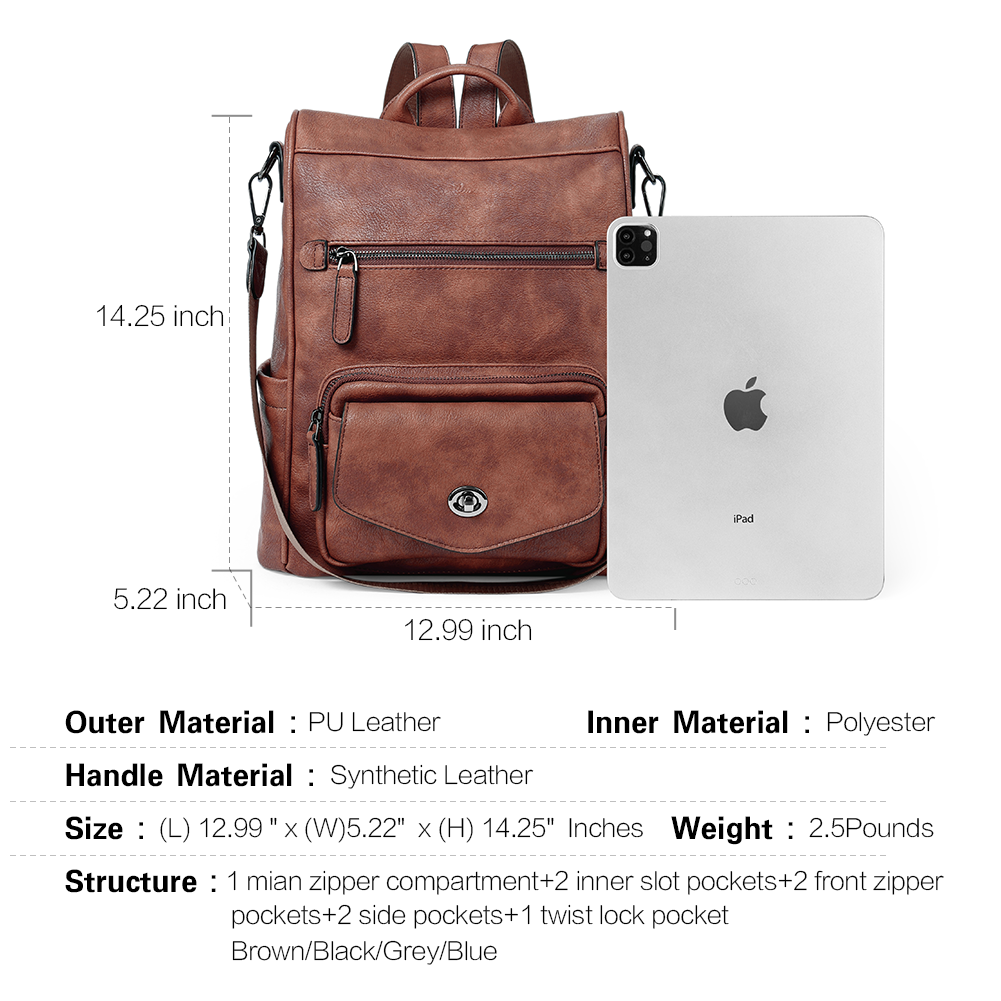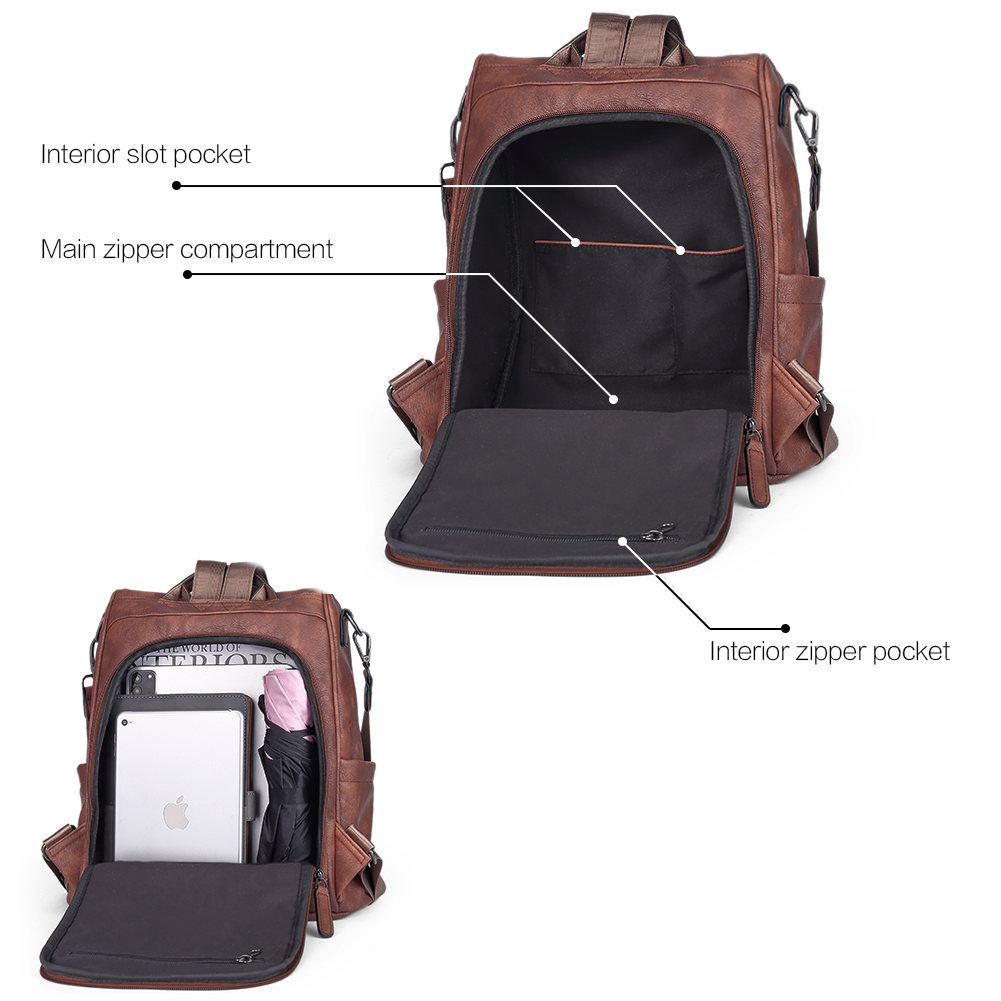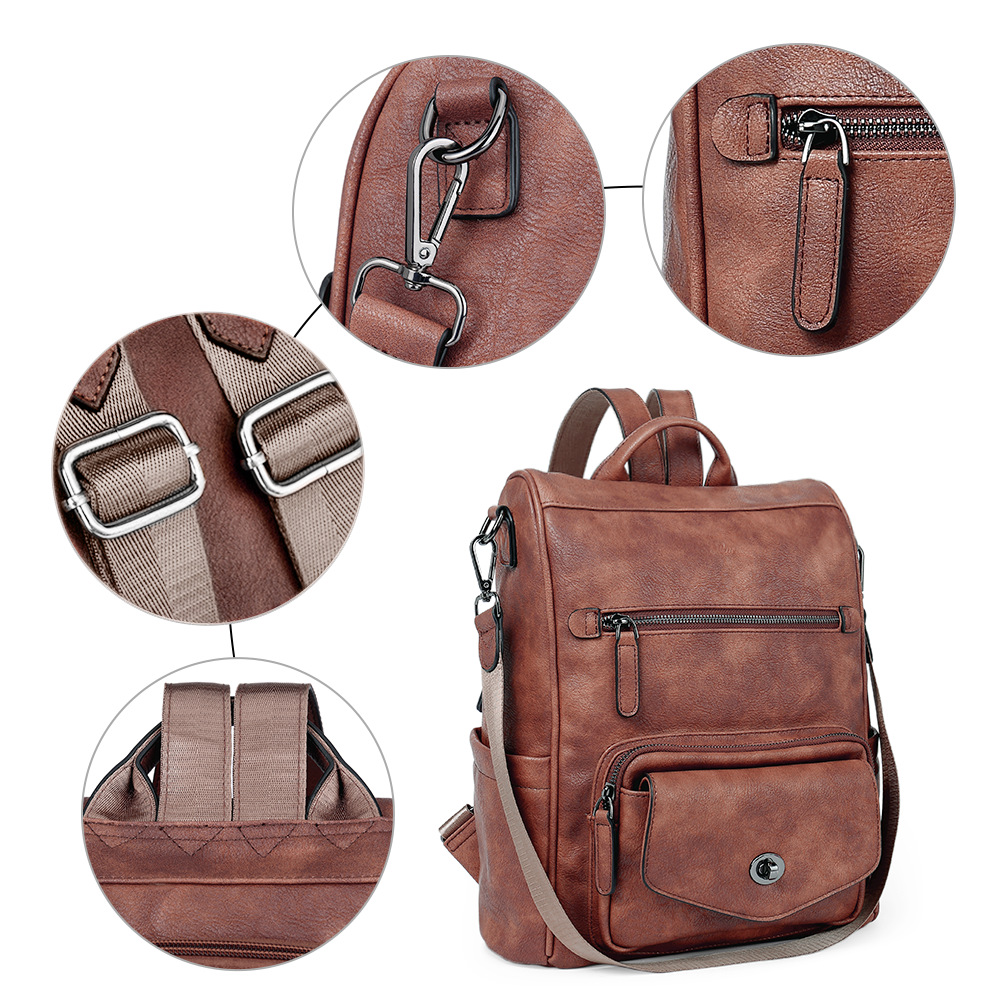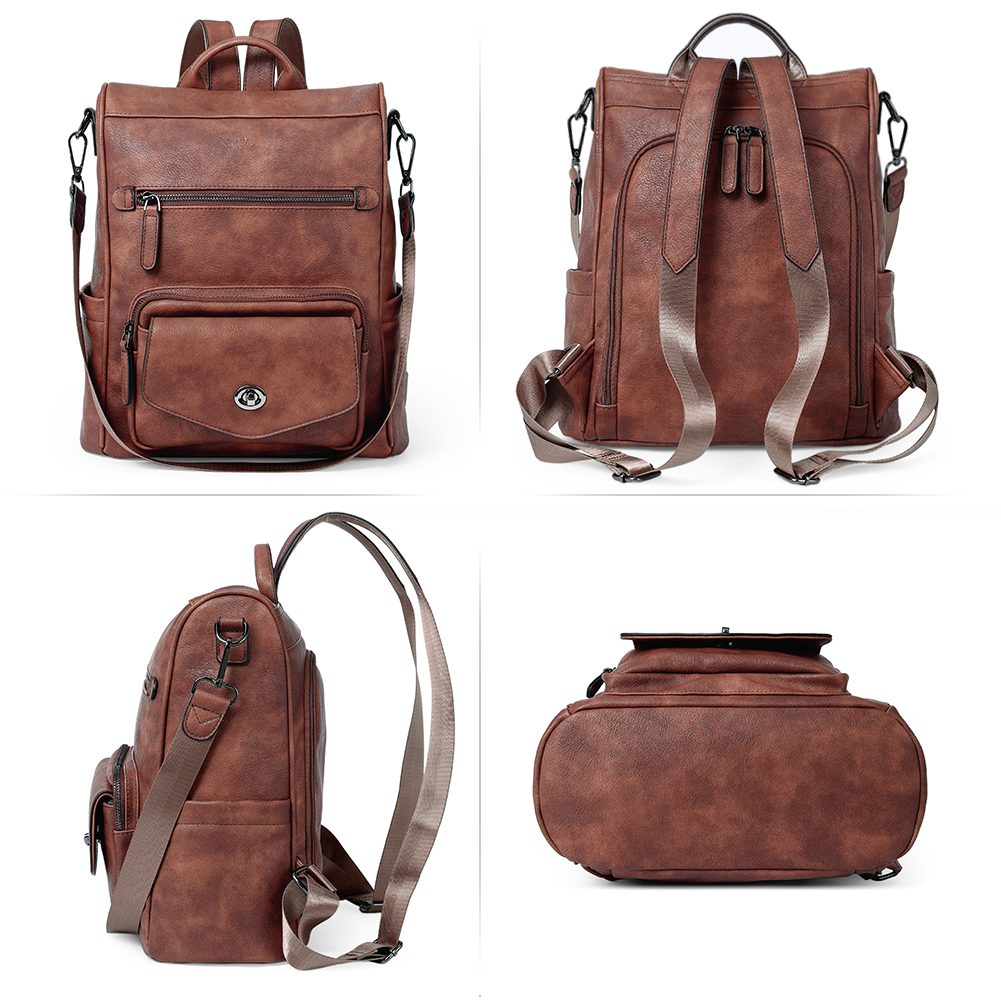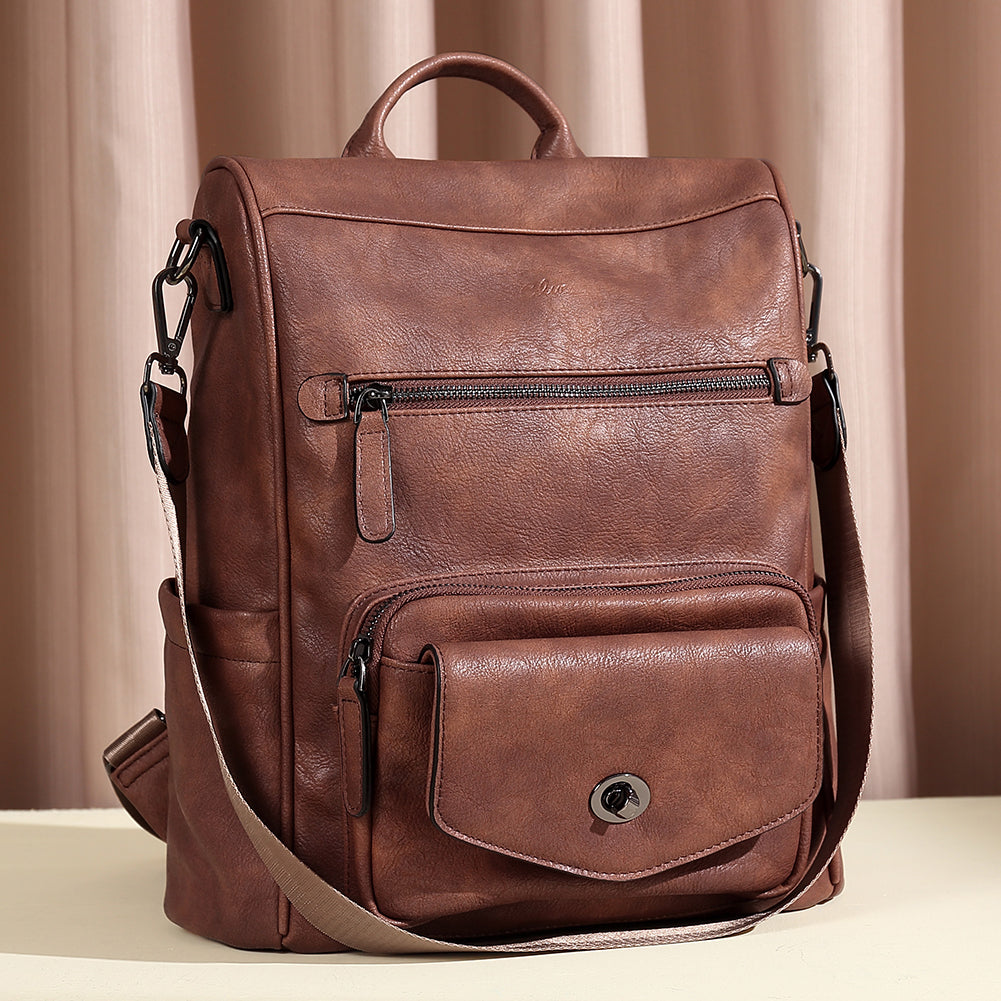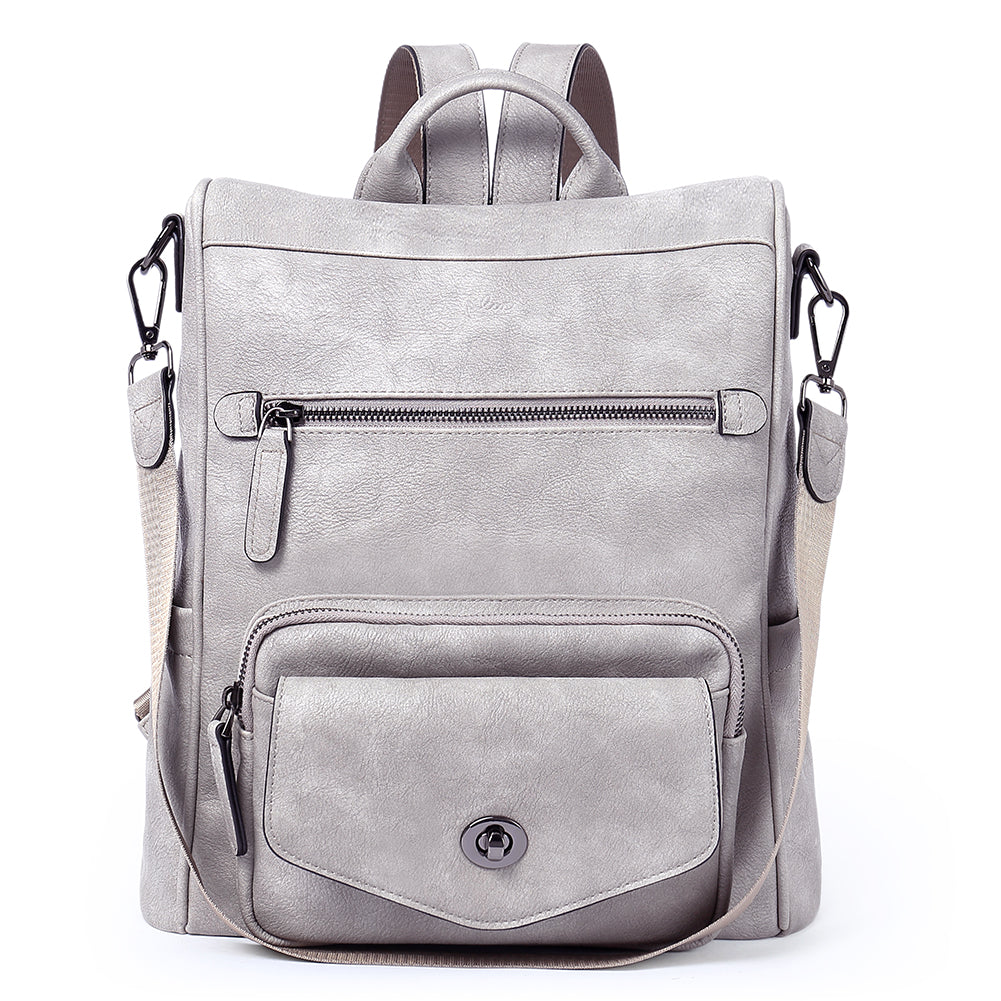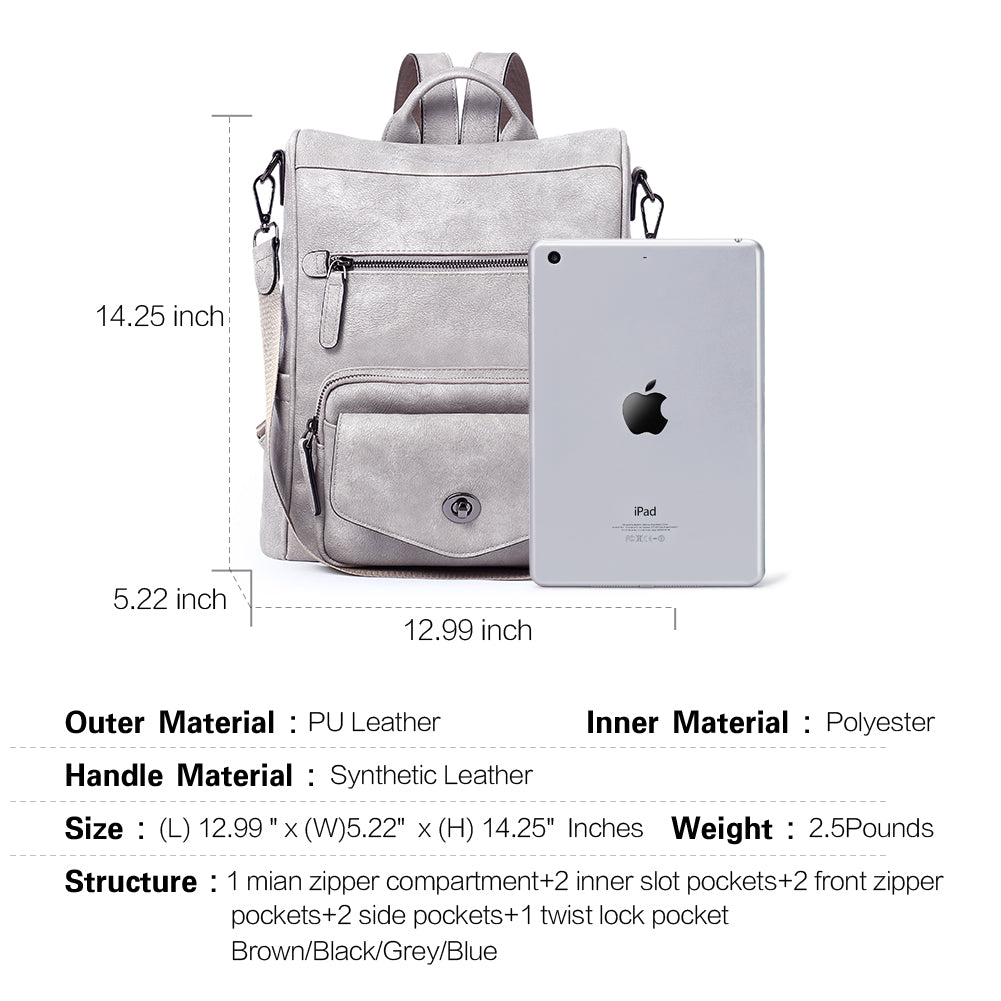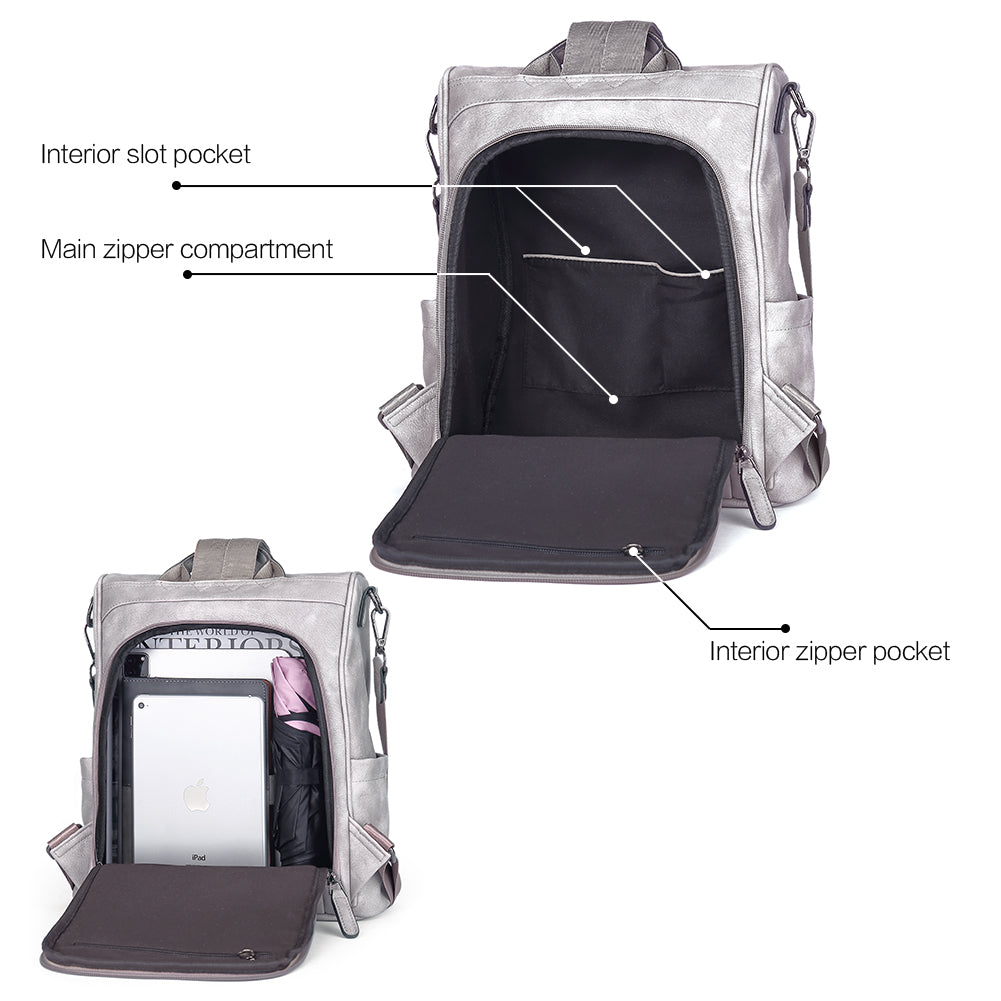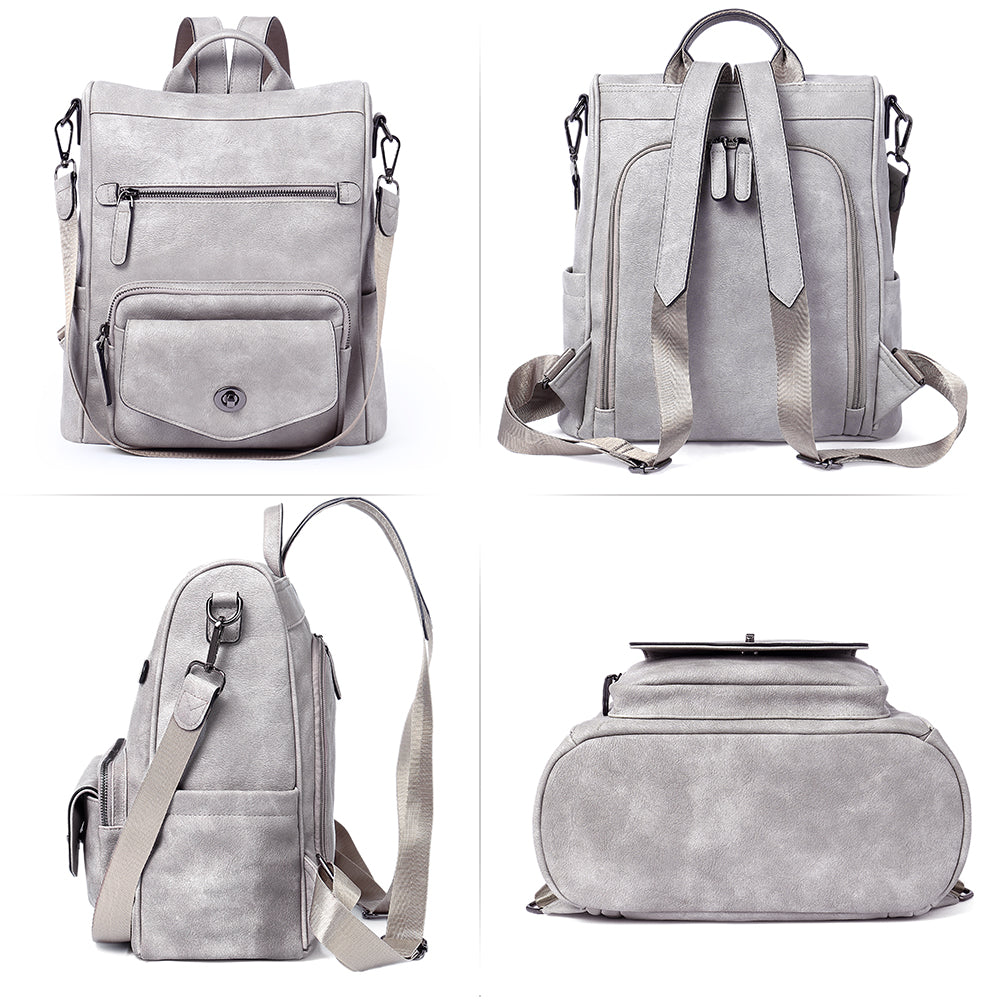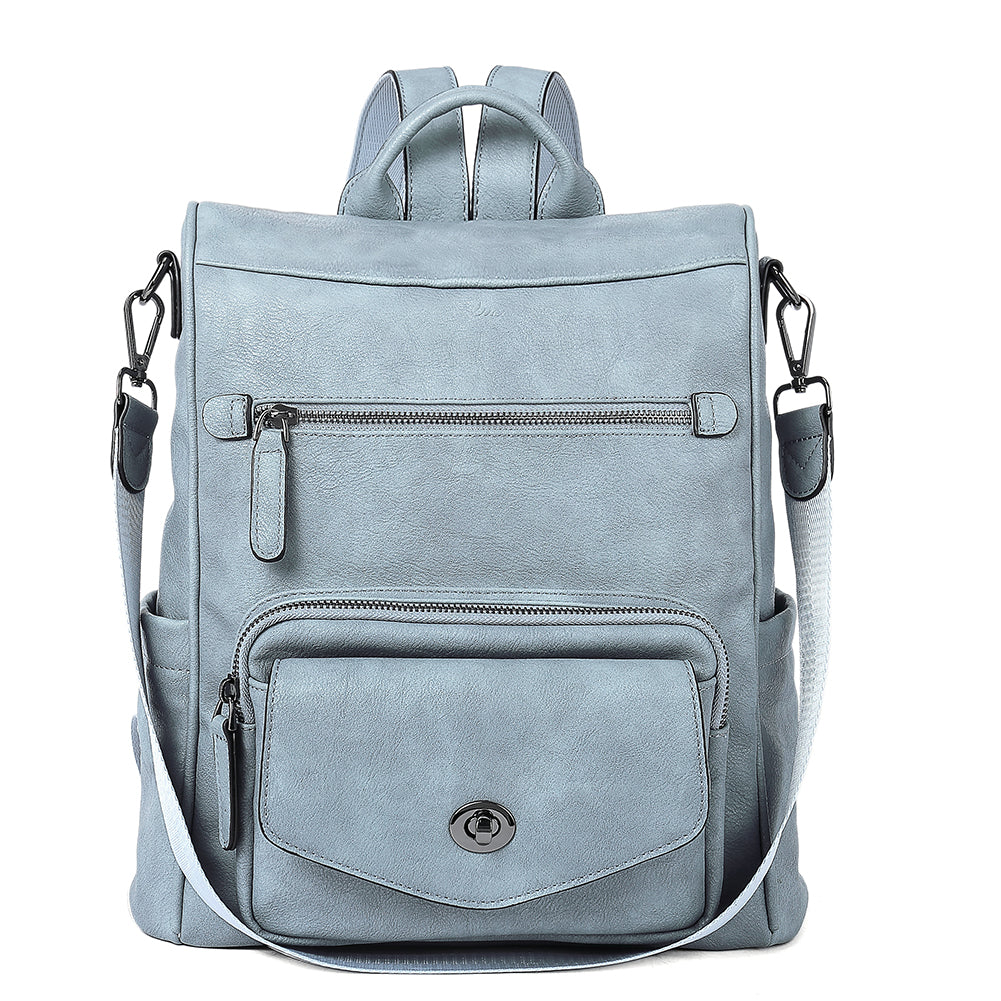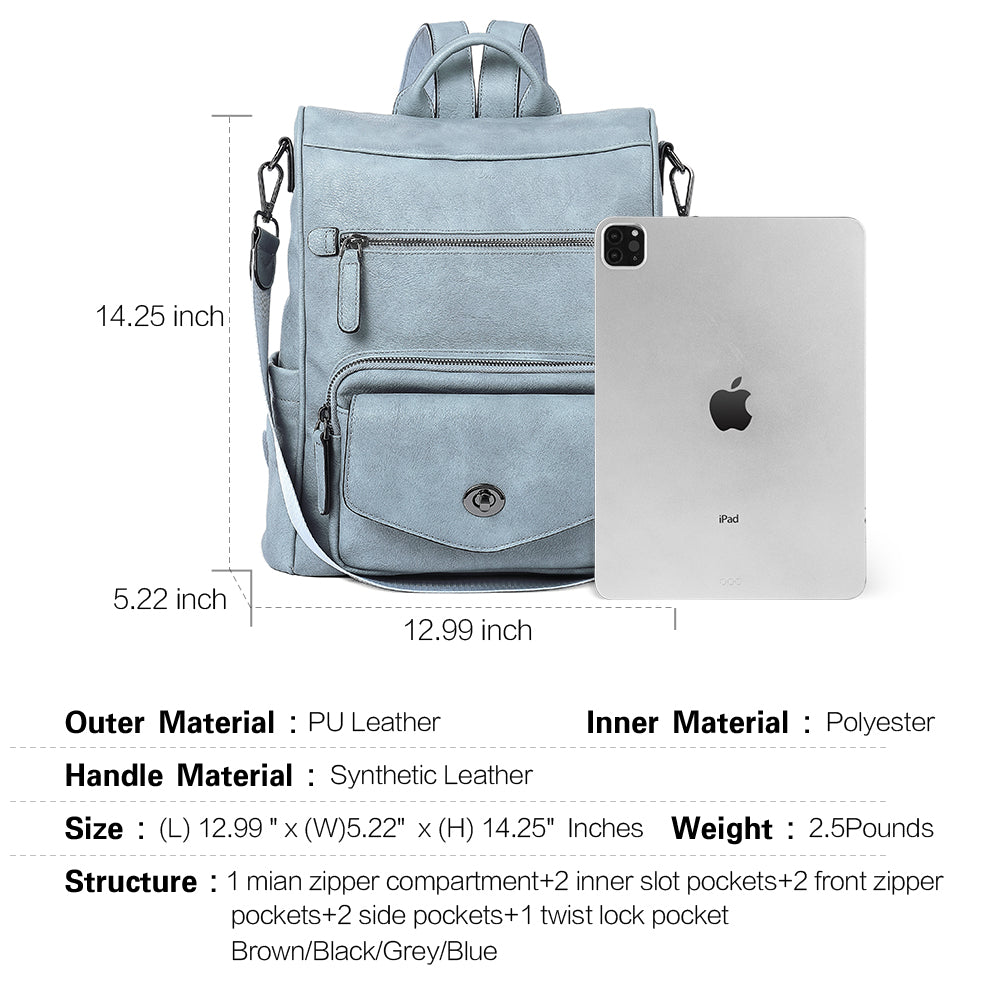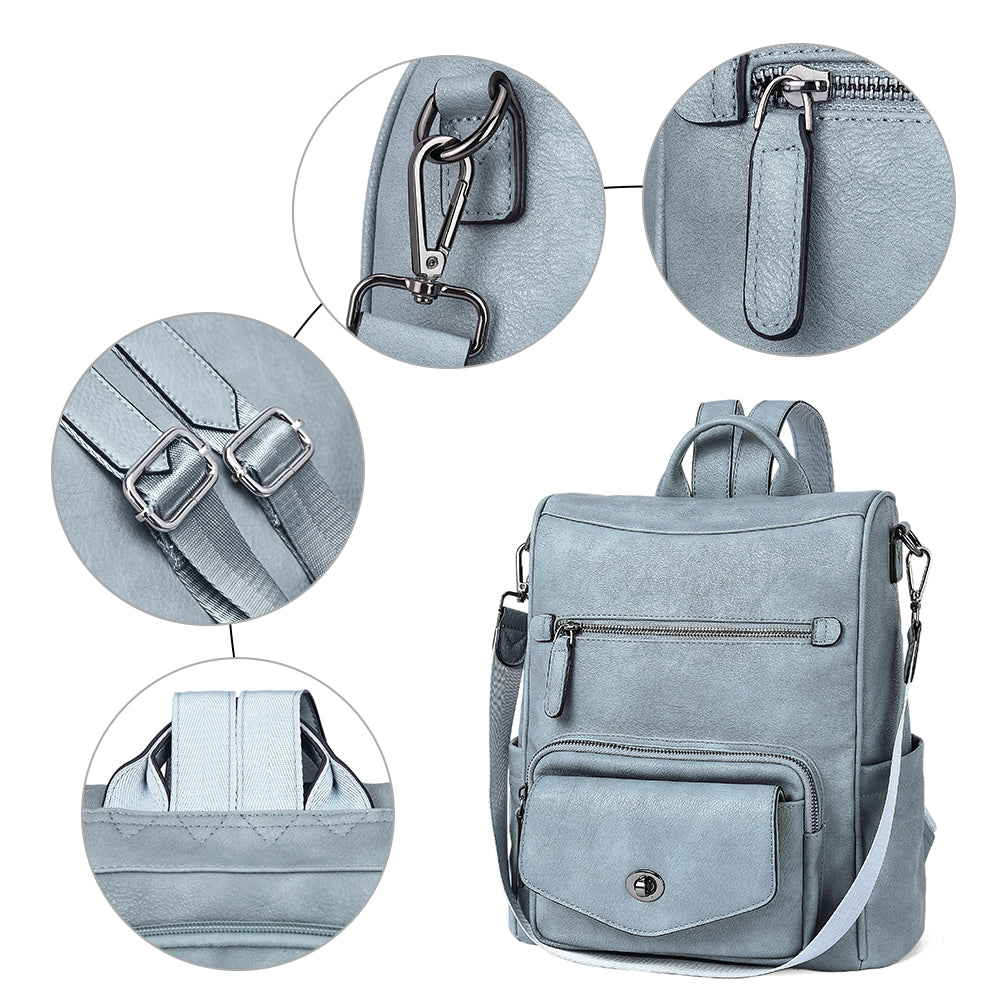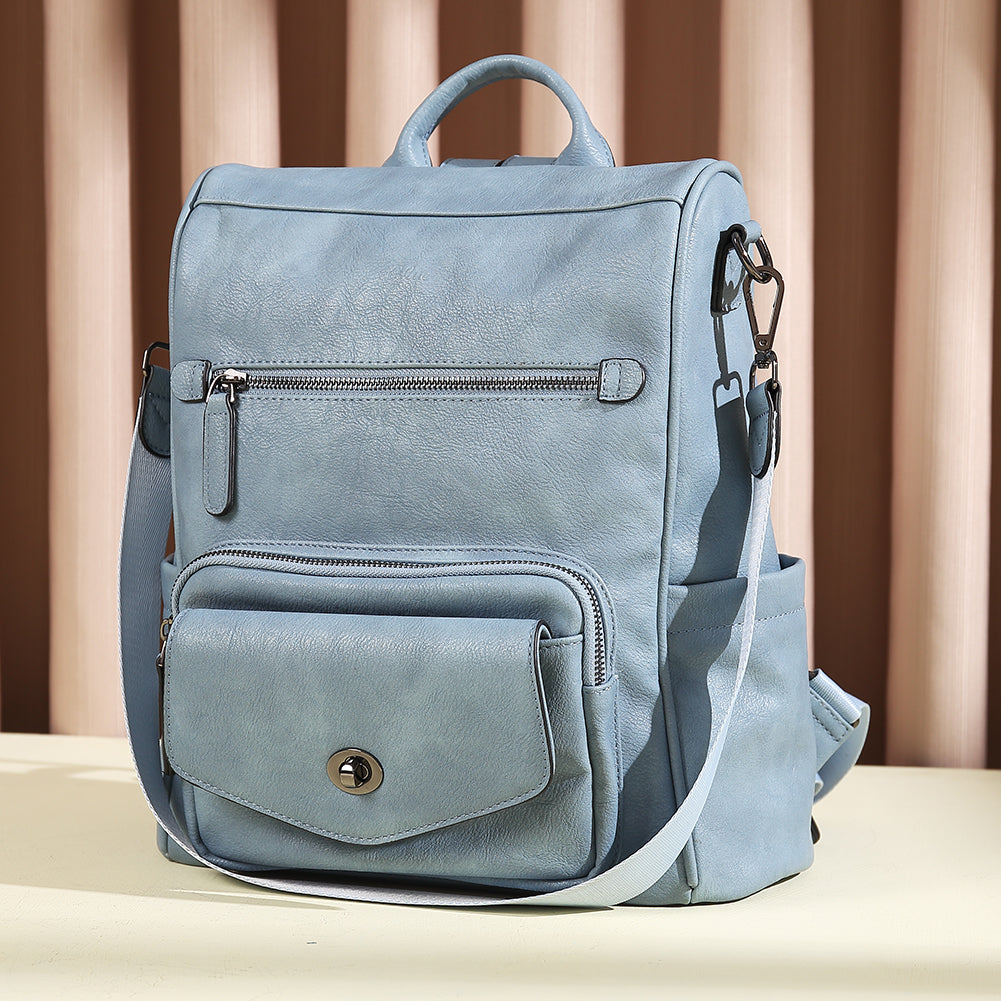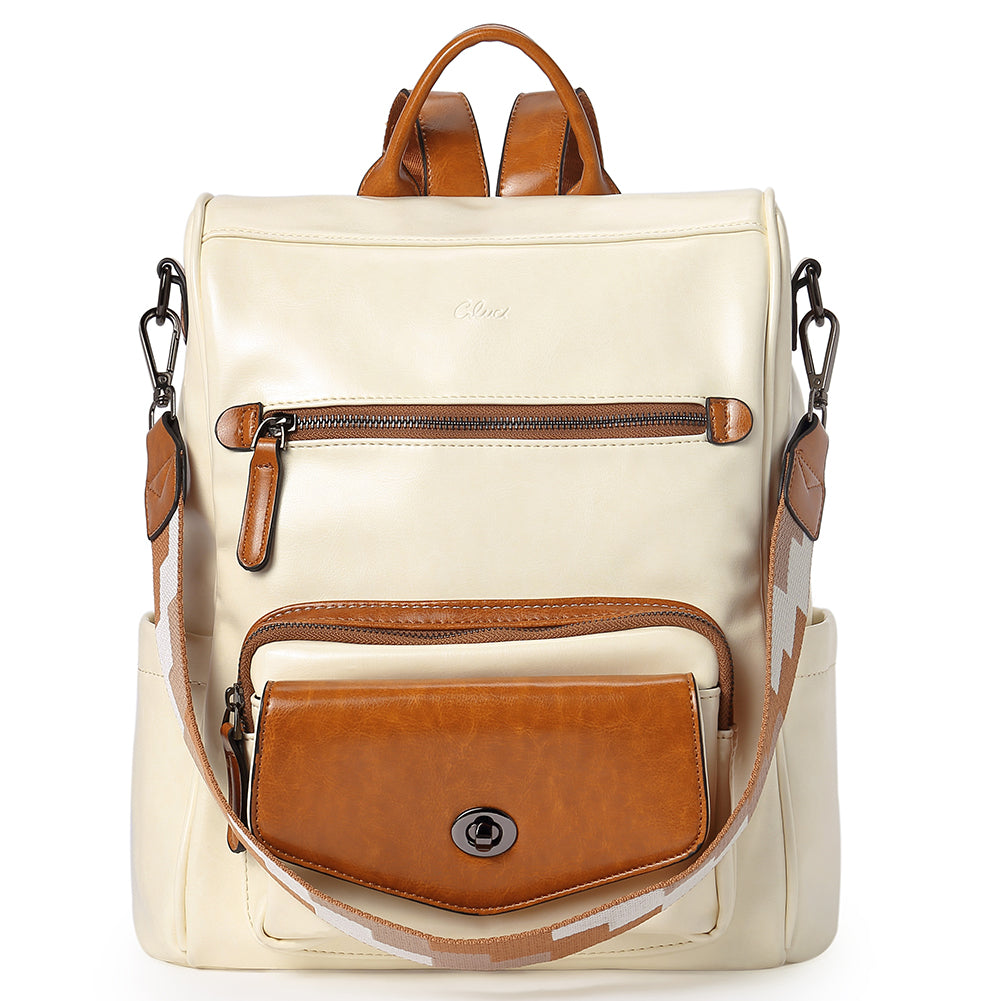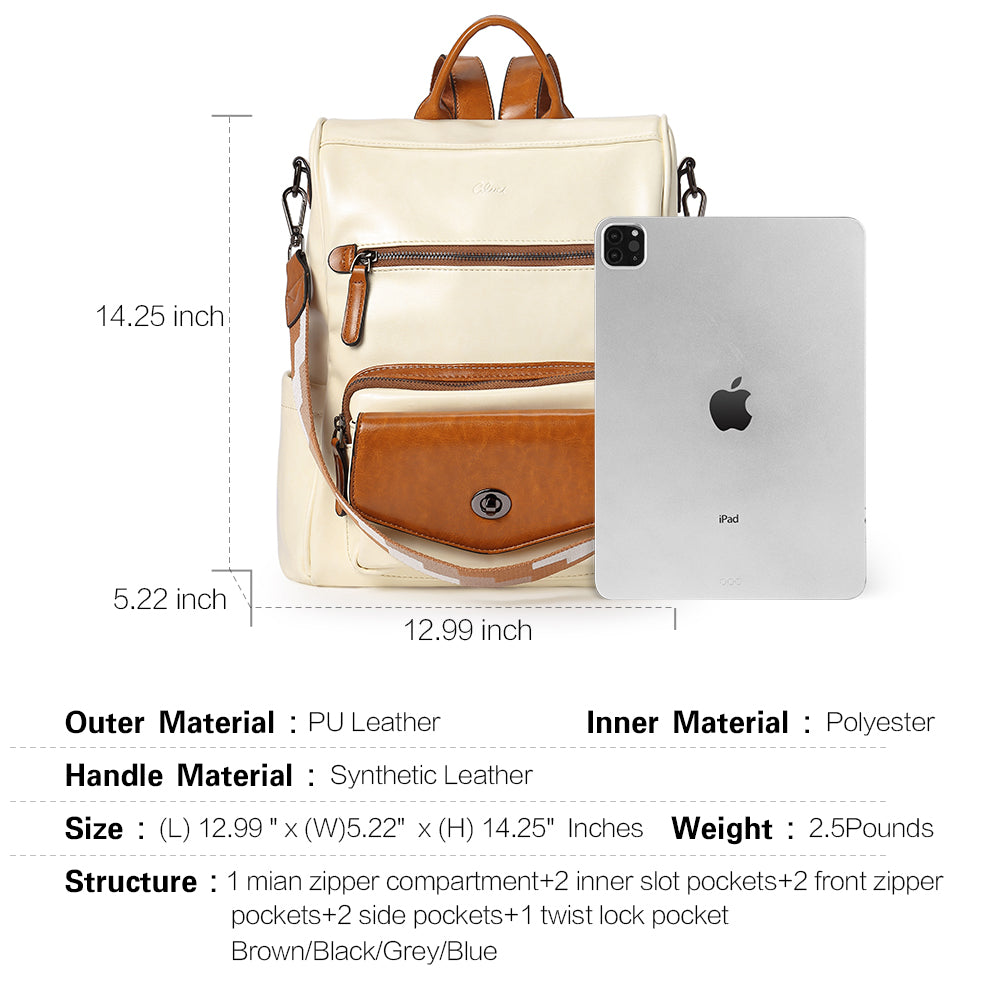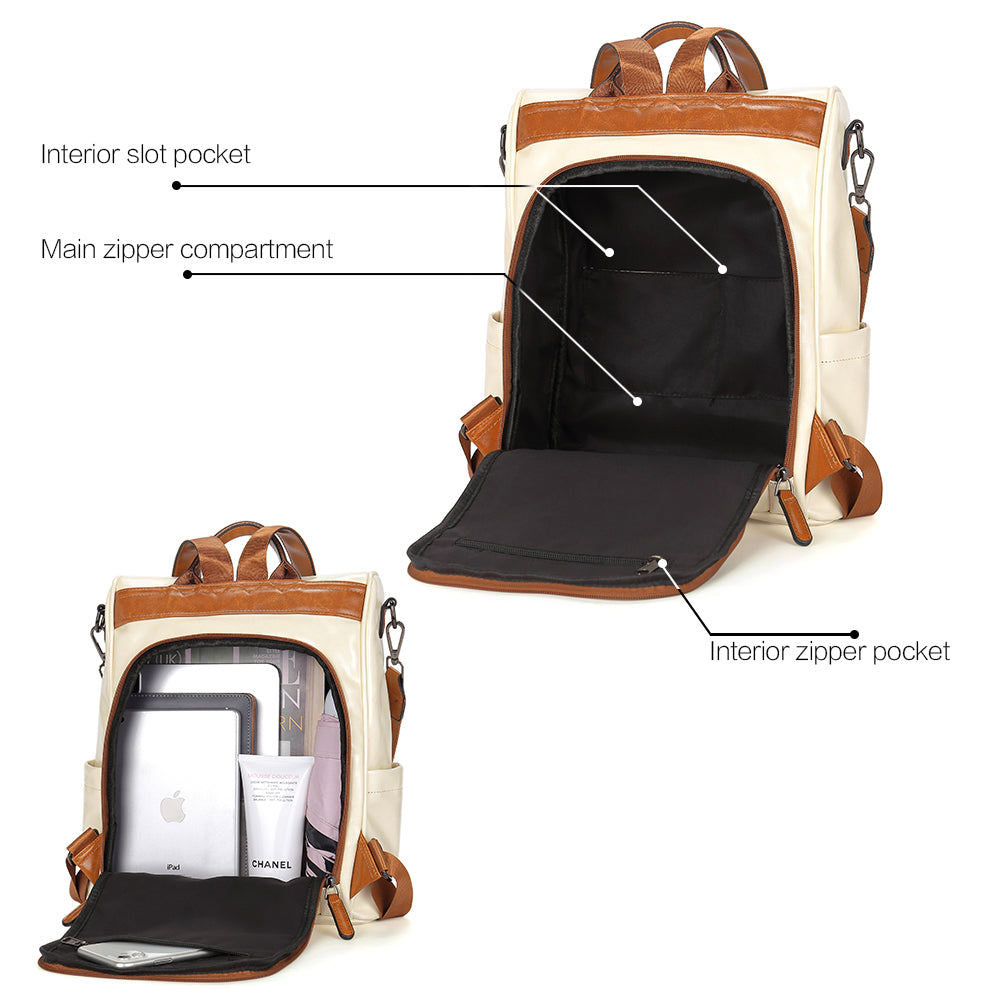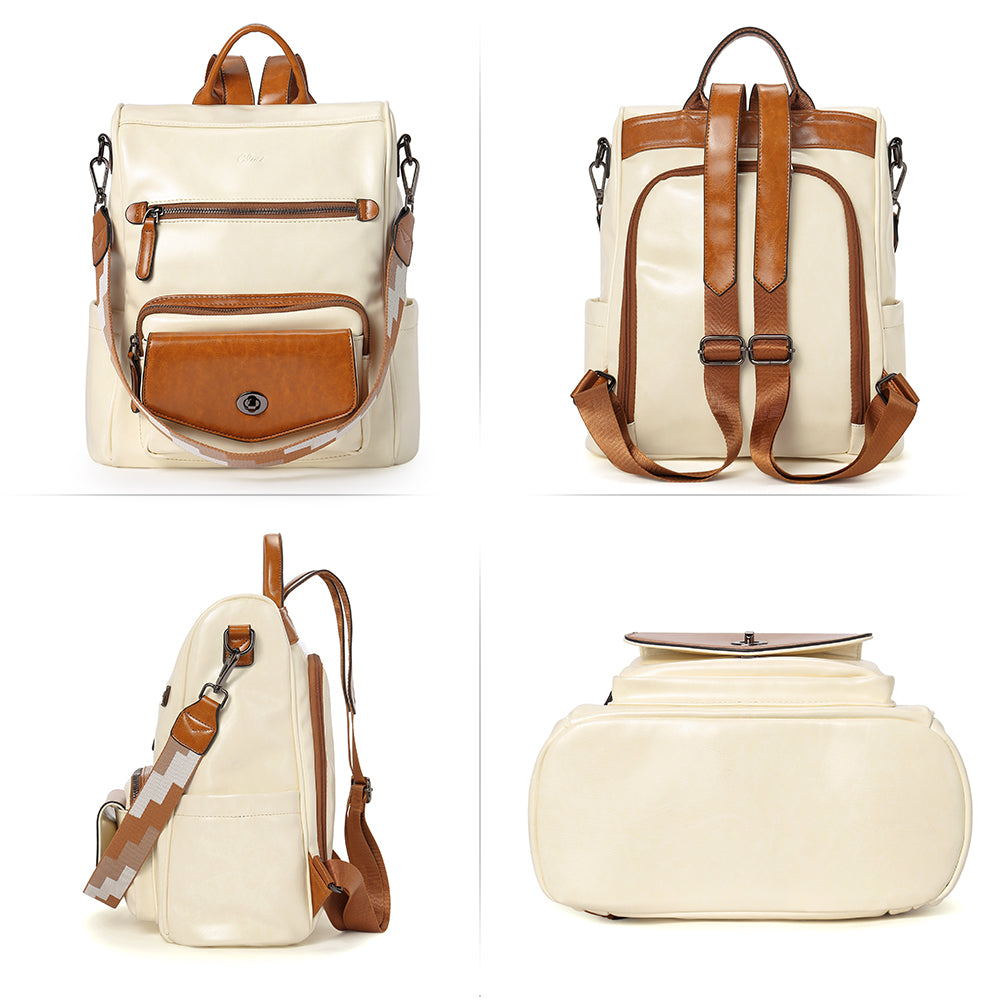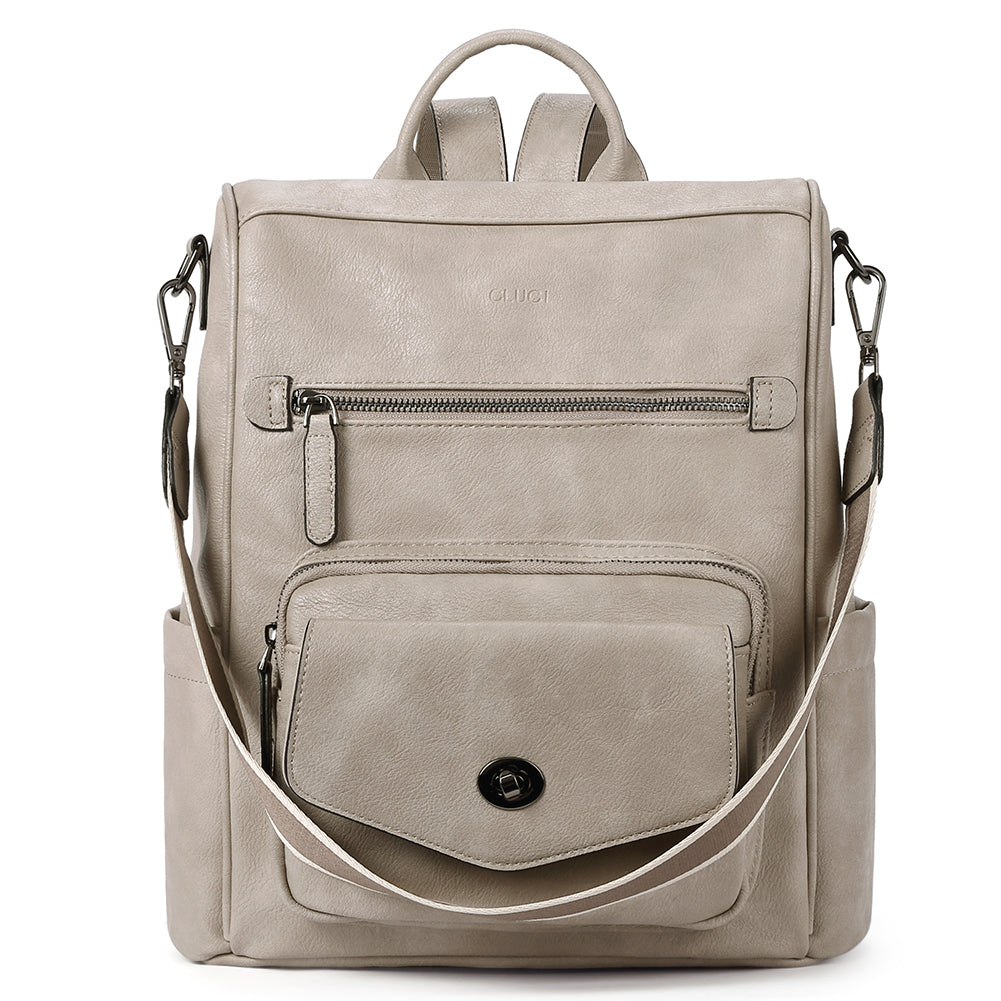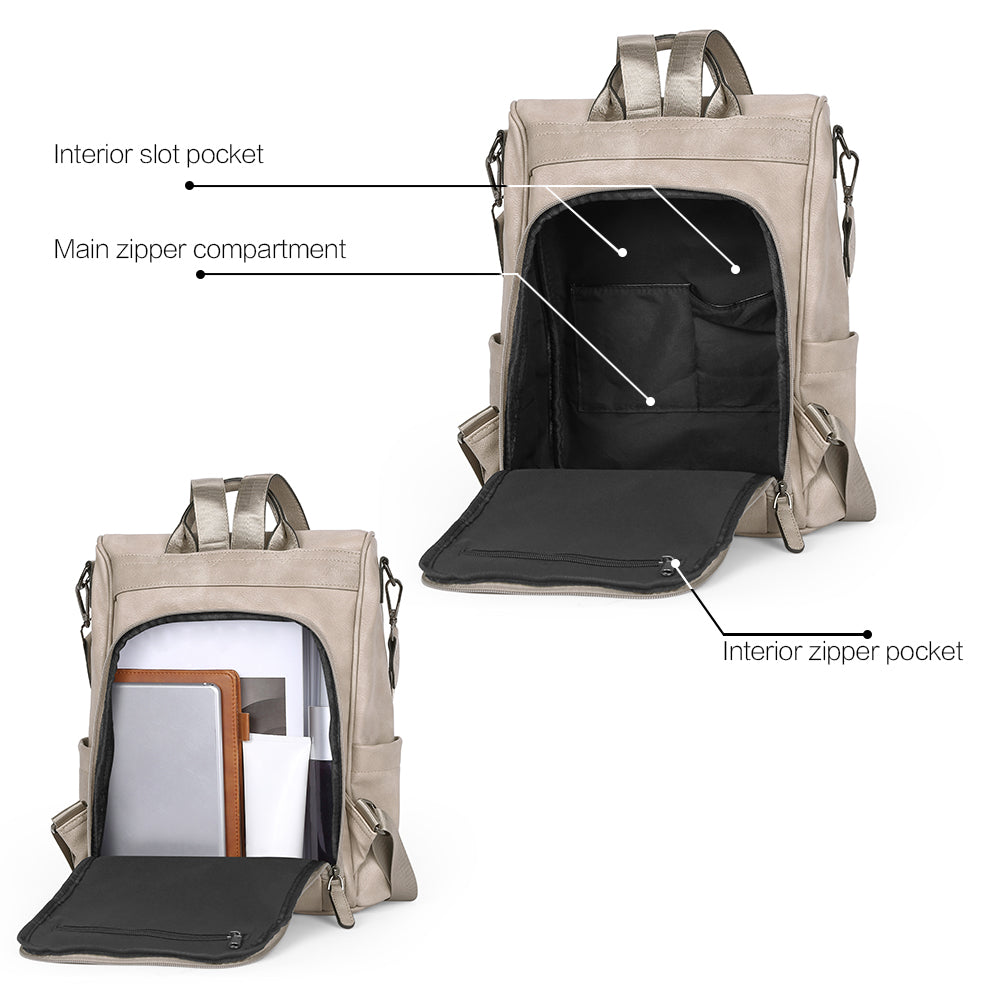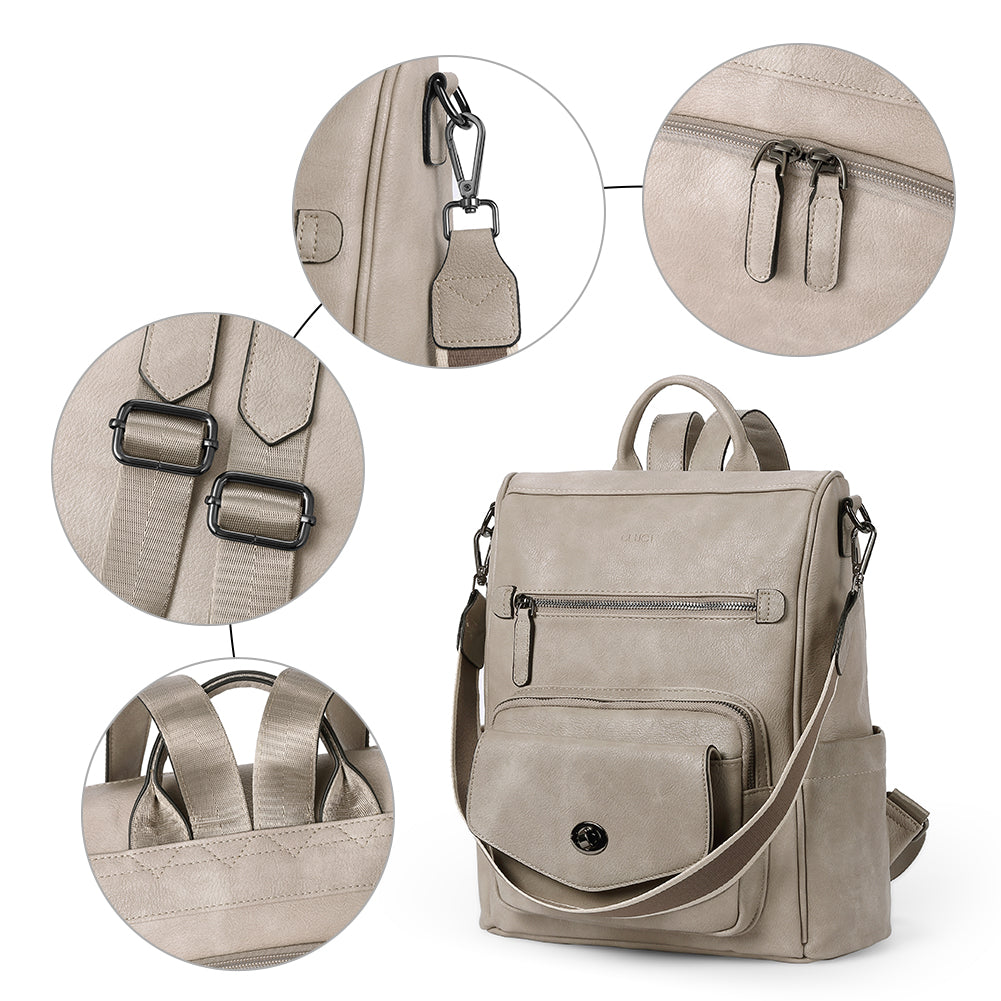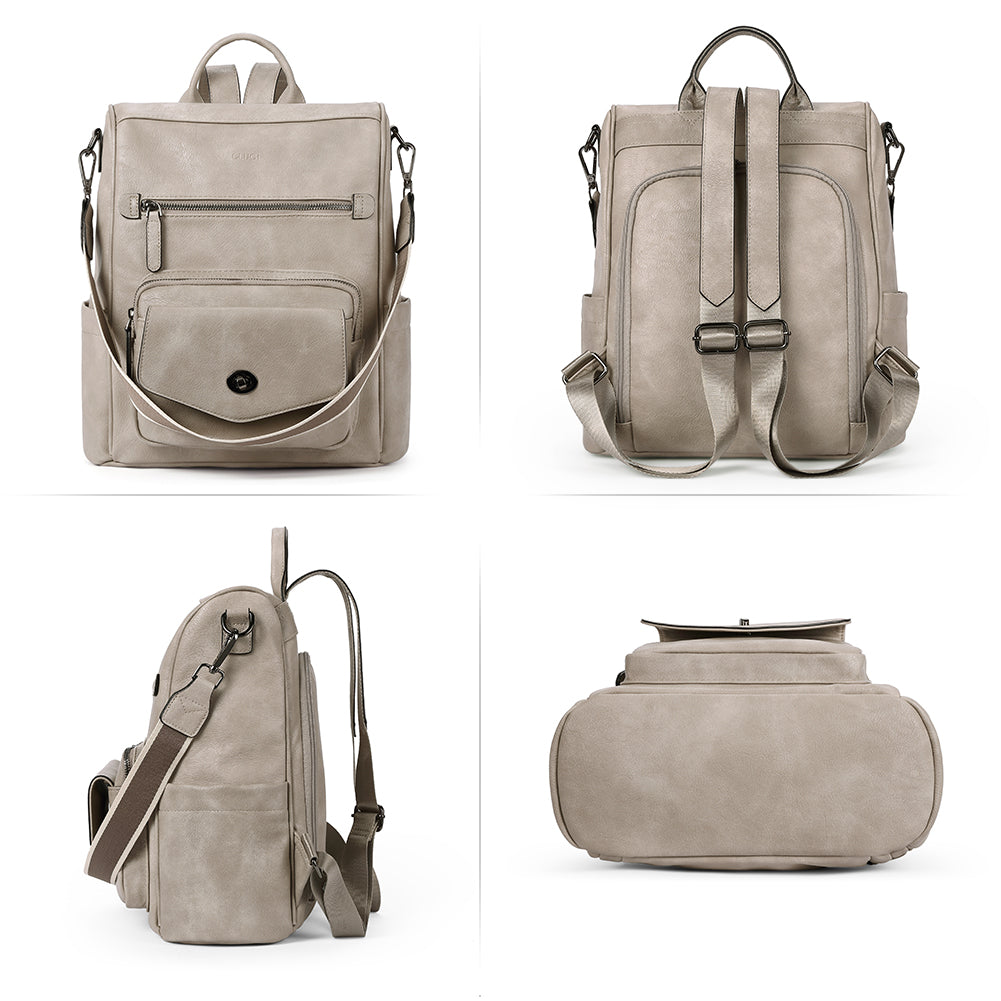 Greene Anti-Theft Vegan Leather Laptop Backpack Women's
Dimensions:

(

L) 12.9

inches(

32.76

cm)
(W)5.2 inches (

13.20

cm)
(H)14.20 inches(

36.06

cm)
Weight 2.5lb (

1.13

kg)

Materials:

Polyurethane lining
Zipper closure

The women backpack purses are made of high-quality PU leather with reinforced stitching, gun-tone hardware, soft fabric lining, adjustable canvas shoulder straps ,Top U zippers for safety, lock buckle pocket design on the front makes the leather backpack purse more fashion.A backpack that's highly presentable yet fit for everyday wear and all occasions is not that easy to find.
Features:
Anti-theft design keep your belongings safe. U-shaped zipper fully open the travel backpack purse, allowing you to get the items easily. It can be used as school rucksack, large backpack, diaper bag, shopping bag and etc.1 back & 2 front zipper pockets, 1 inner zipper & 2 slot pockets, 2 side pockets,1 lock buckle pocket. Different sizes pockets are enough for you to hold your items like 14" or under laptop, iPad, books, sunglasses, cosmetics and other daily things.

Occasion:
Best for shopping, school, work, business, interviews, and other activities.

 
Shipped within 1-2 business days. Usually received within 3-10 business days.
Easy to ask for return label within 14 days after receiving if you don't want it.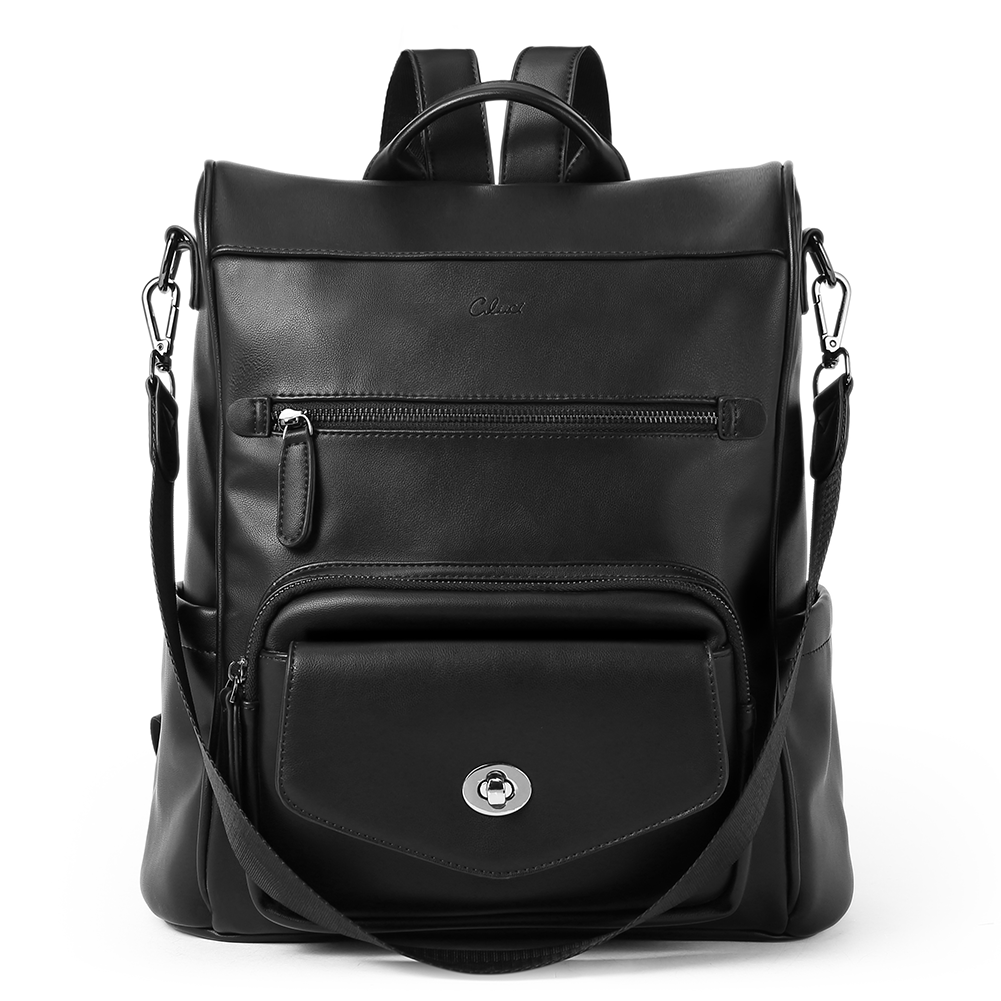 Greene Anti-Theft Vegan Leather Laptop Backpack Women's
Christmas
Shopping on line with Cluci was great. Easy to find what I wanted and a lot of nice stuff to look along the way easy check out and shipping they told me 5 to 8 working days it was there in 3 I willshop here again
I love Greene Anti-Theft Vegan Leather Bag it is spacious and has plenty of pockets to put everything I need in it.
Great Bag
Admittedly, I am not the most careful person with my bags/purses...I basically do not take care of them at all. I always shove wayyy too much stuff in them, toss them on the ground and the floor of my car etc. but this has held up really well so far. Also the anti theft zipper makes it so I dont have to worry about someone taking my stuff if Im not paying close enough attention. Overall for the price you cant beat it and I will definitely be ordering more colors!
Super bag
I love this bag.. its pretty and stylish, had great compartments and held many things. When I walked through the airport I felt totally confident that my items were safe, since the zipper was against my back & not exposed. It was very easy to slip on and off and I love the fact that I could either use the shoulder strap, carry handle, or wear it as a backpack and have my hands free. Nice item, I highly recommend for traveling.