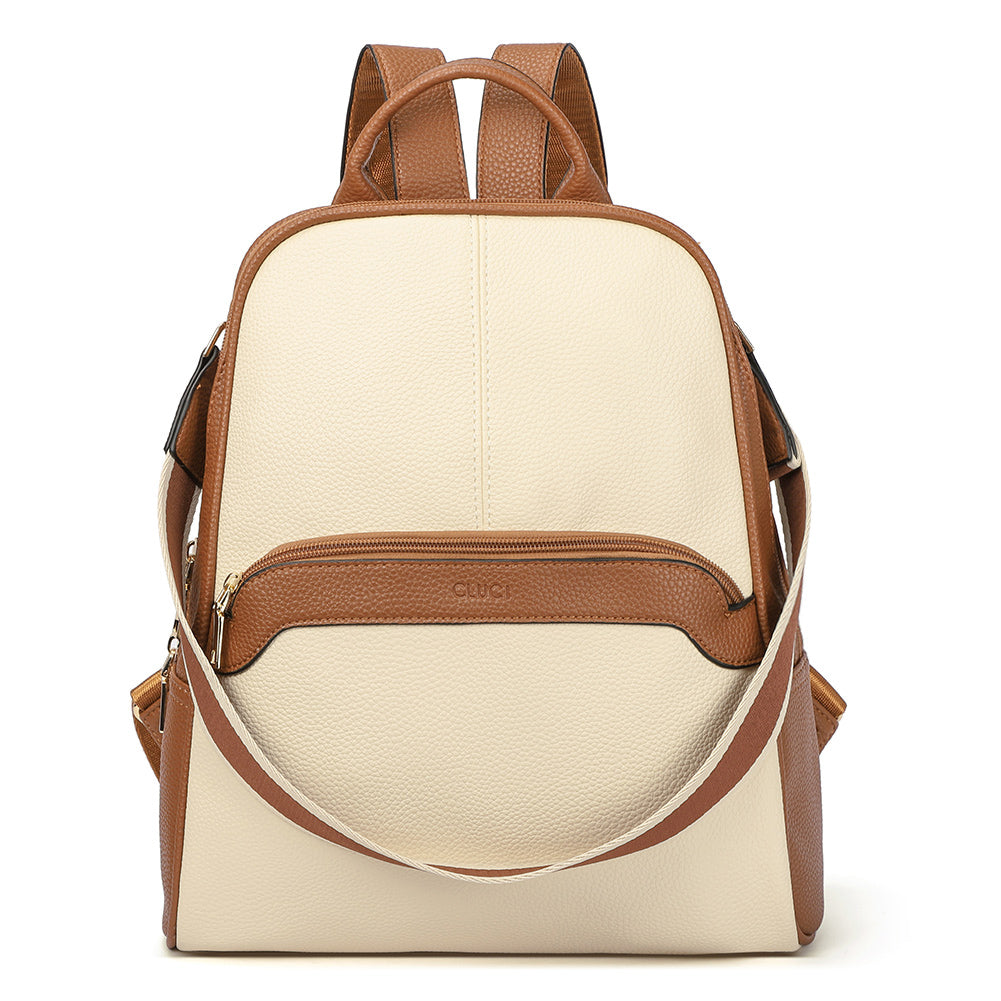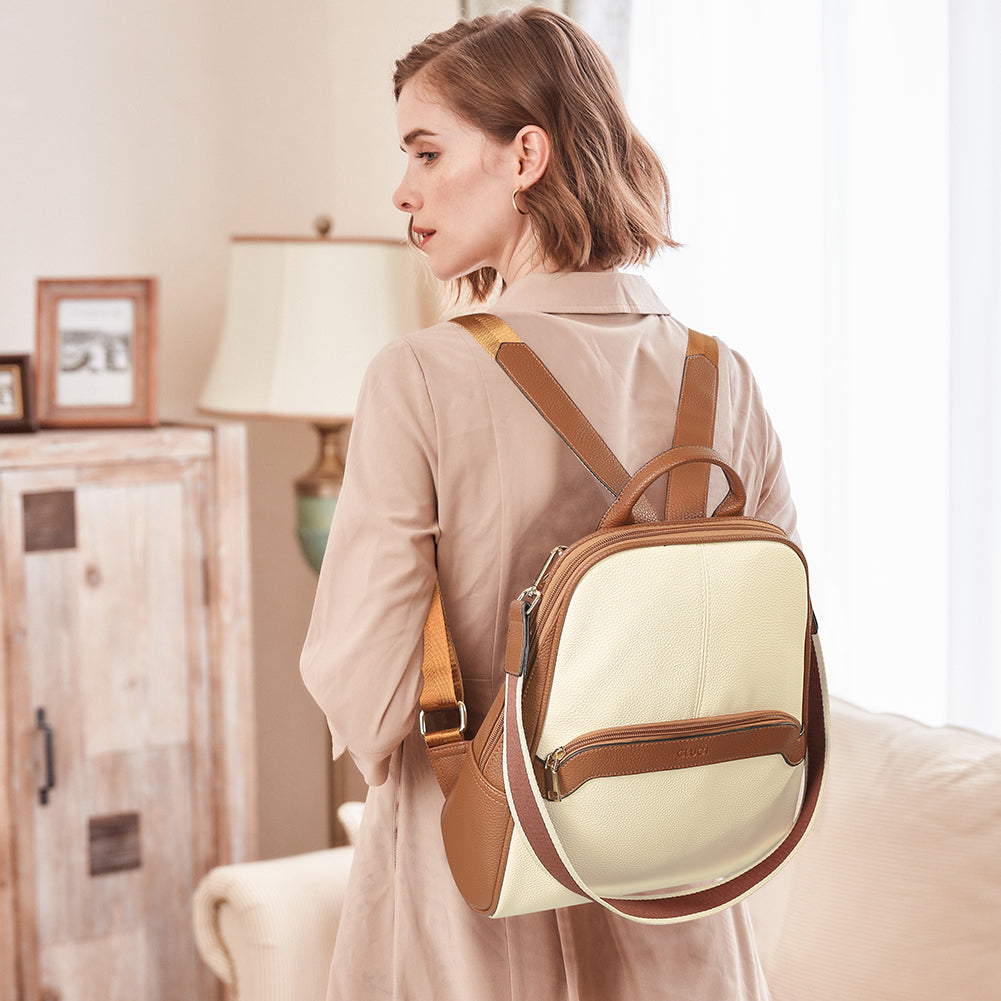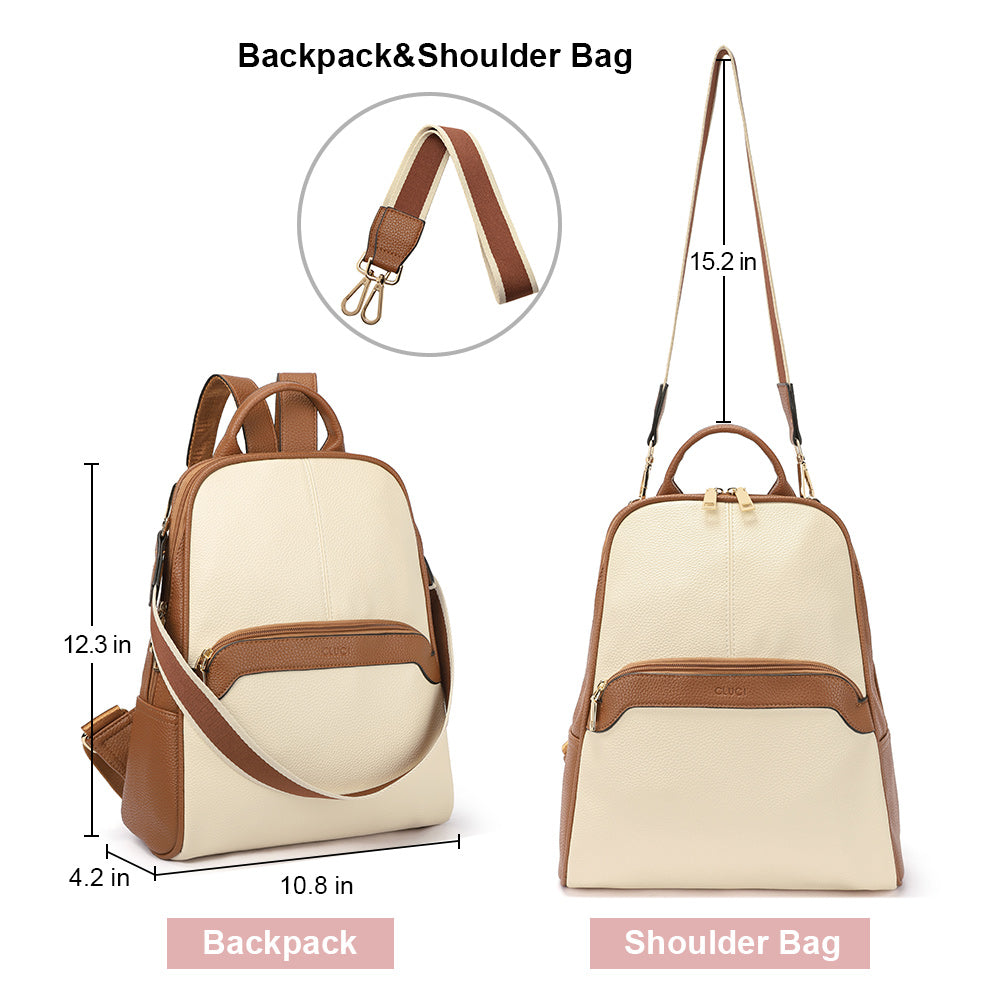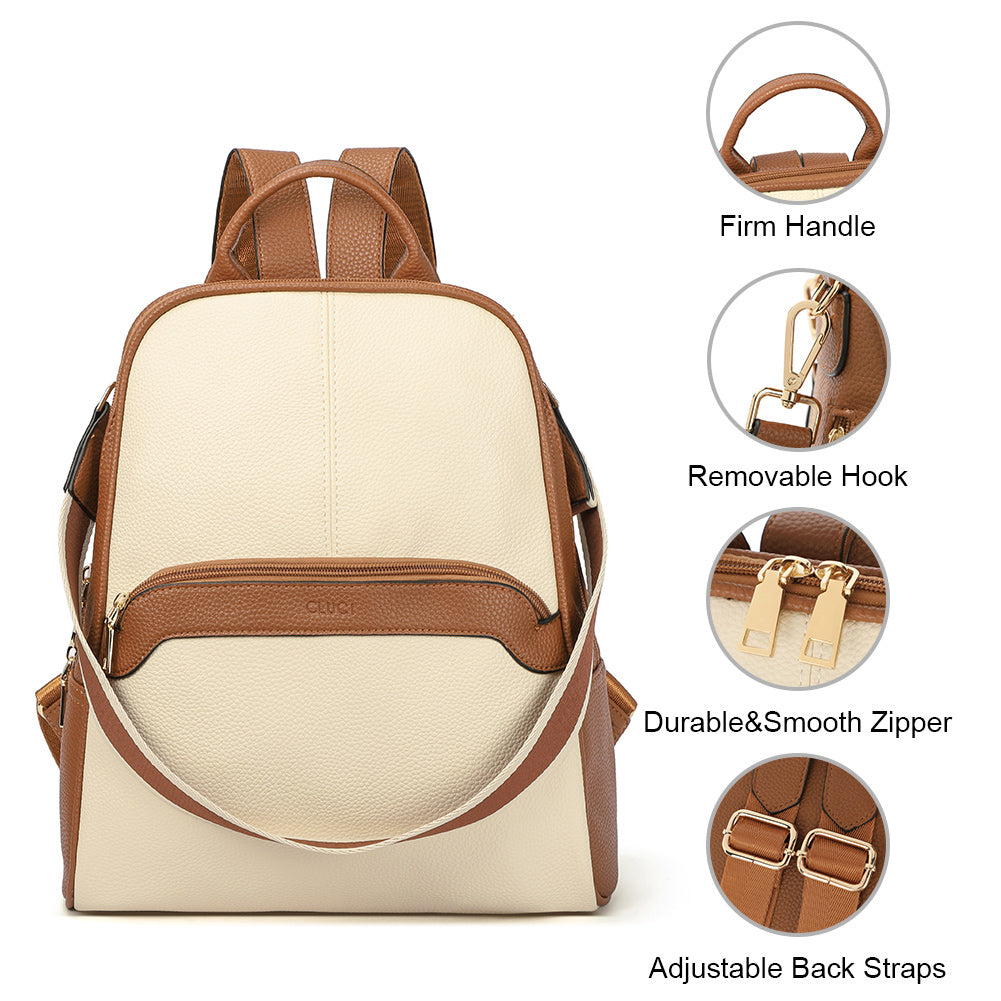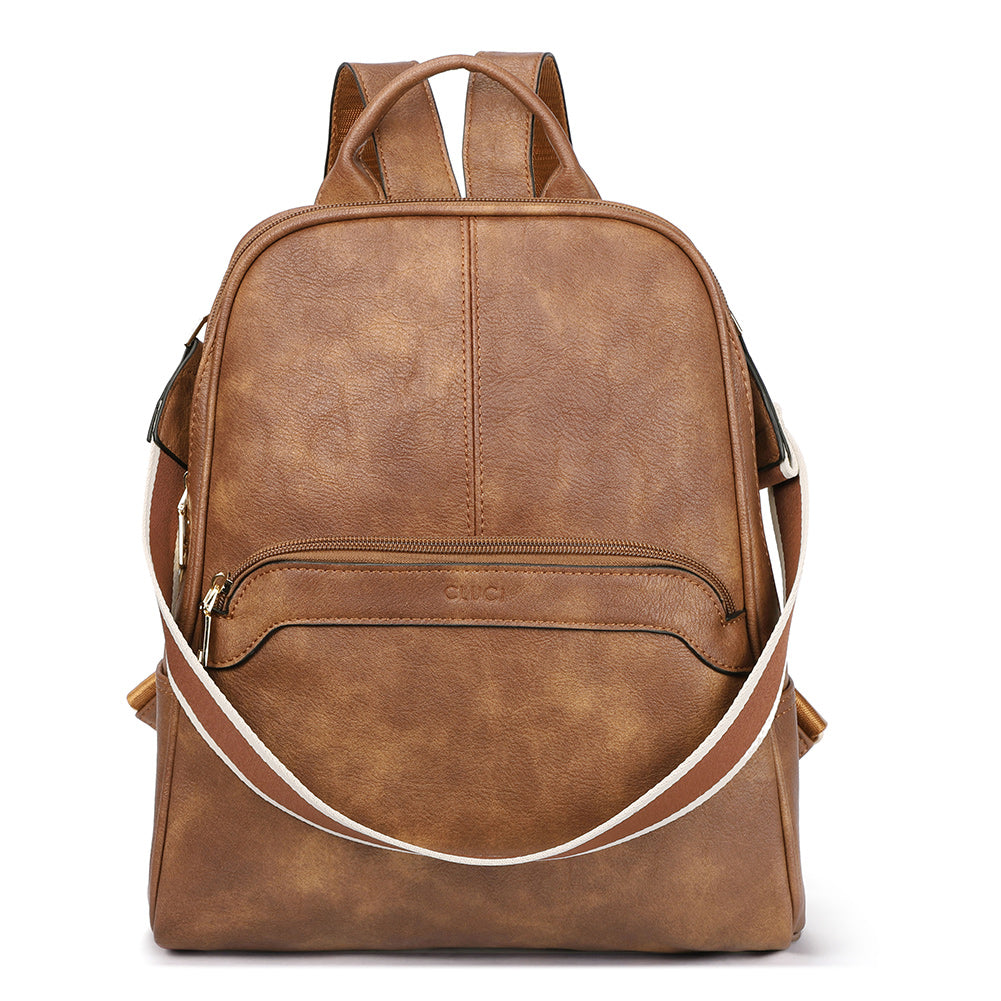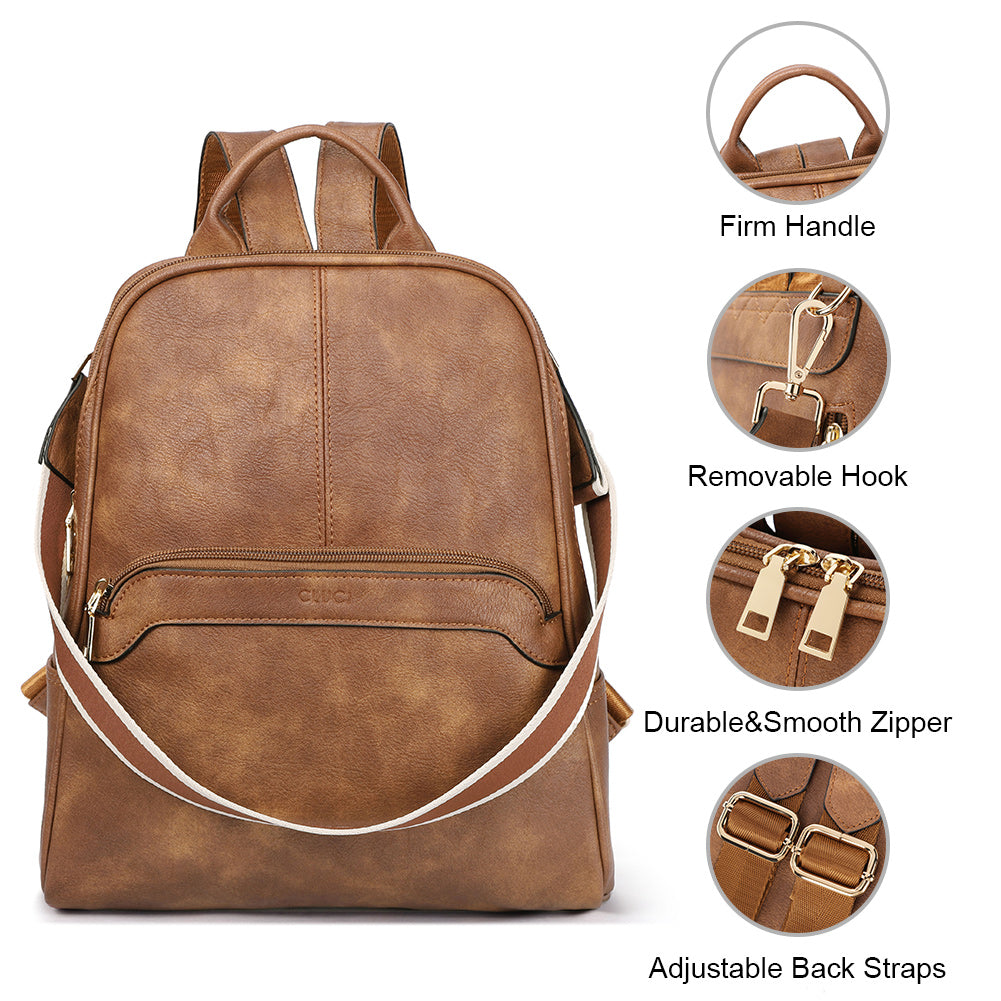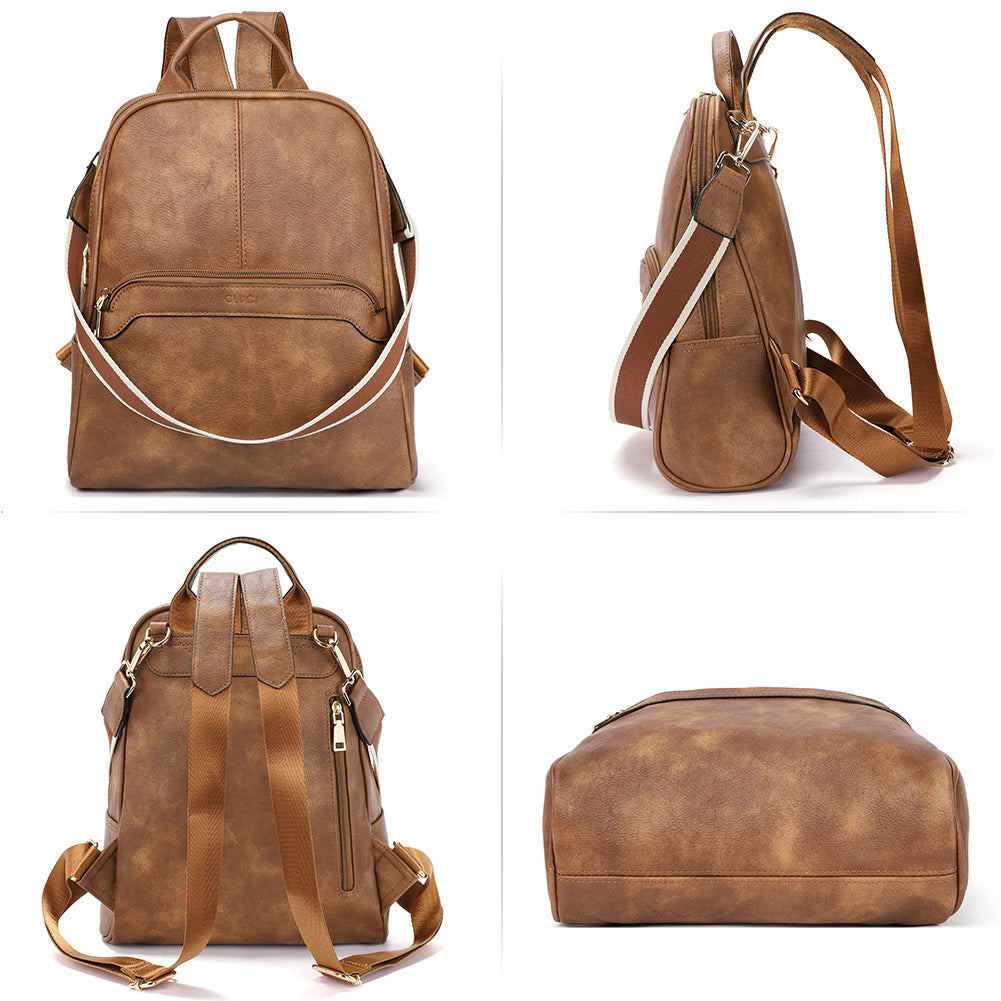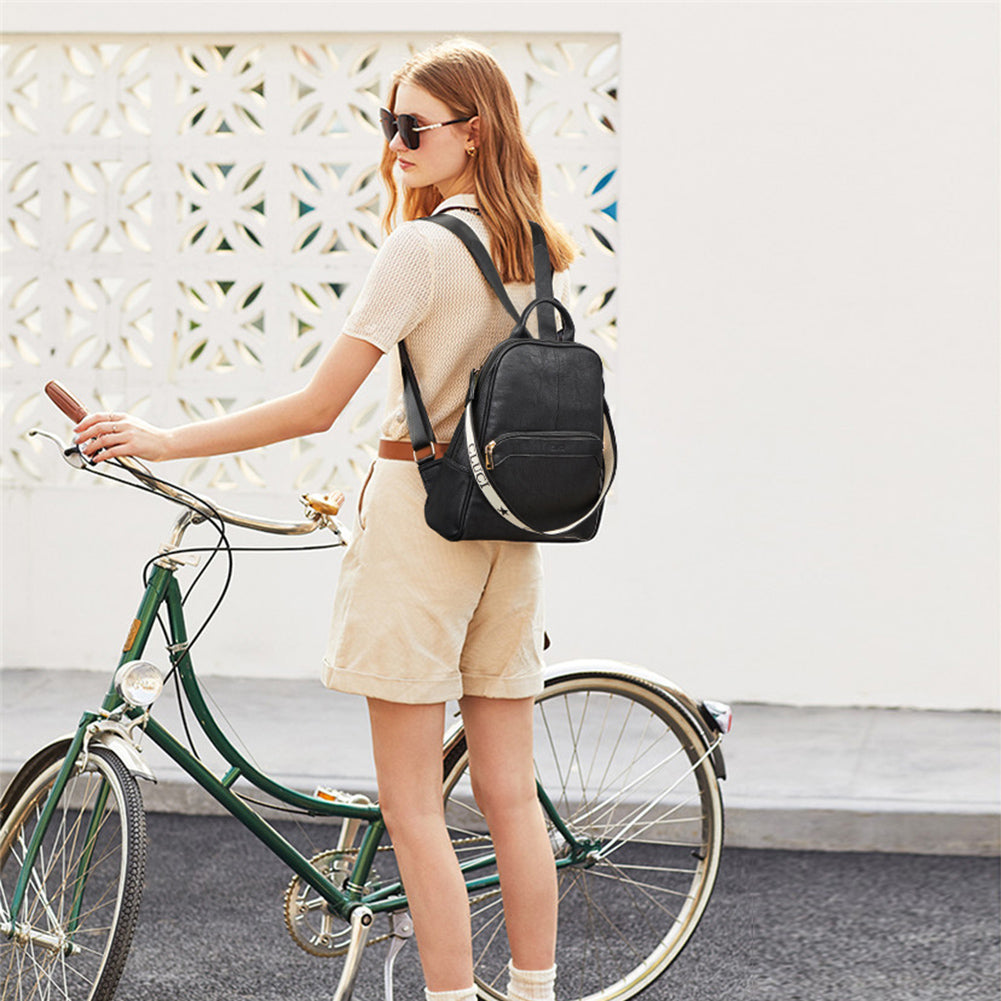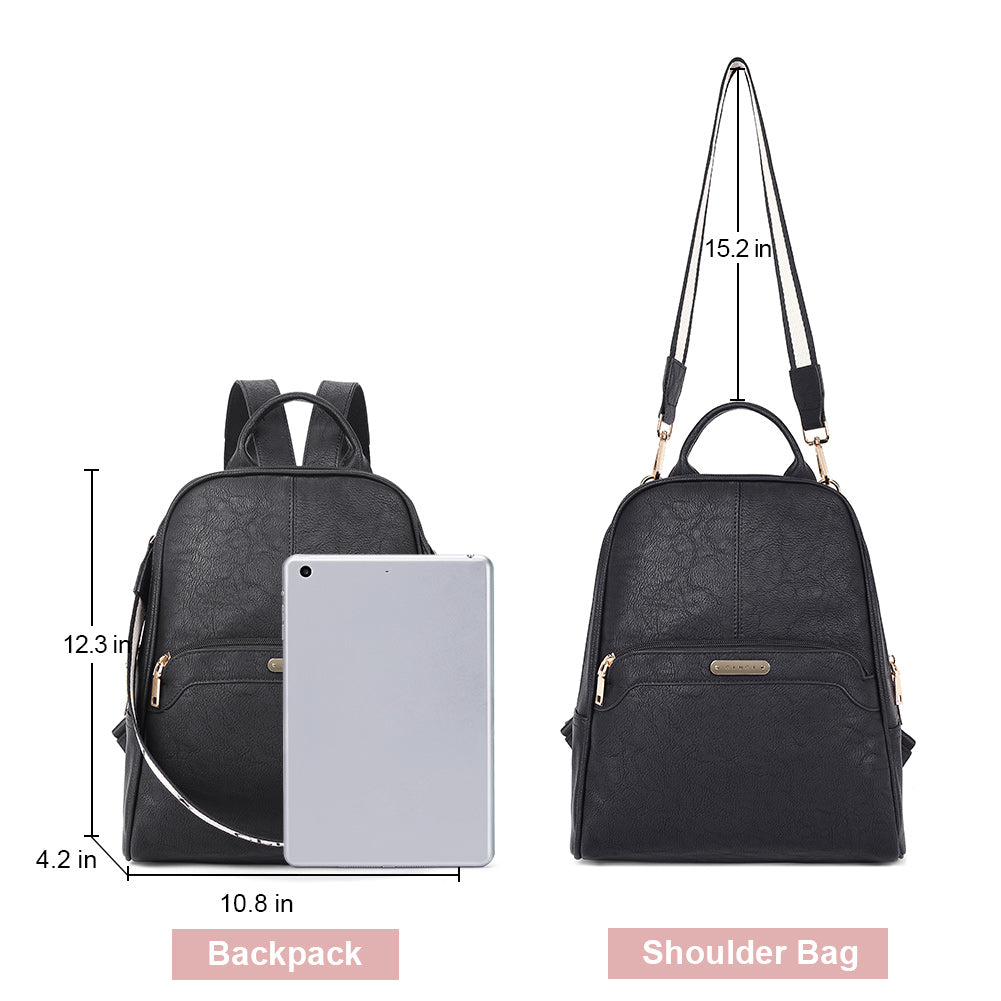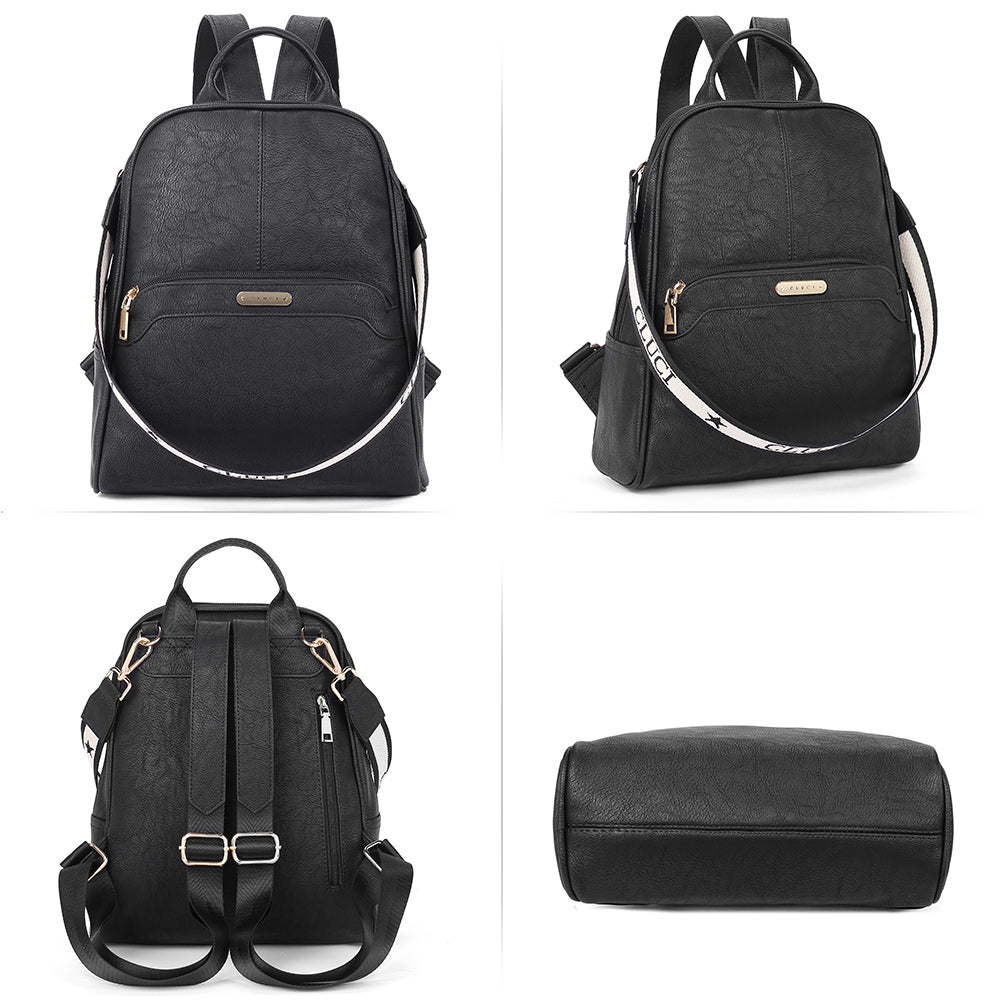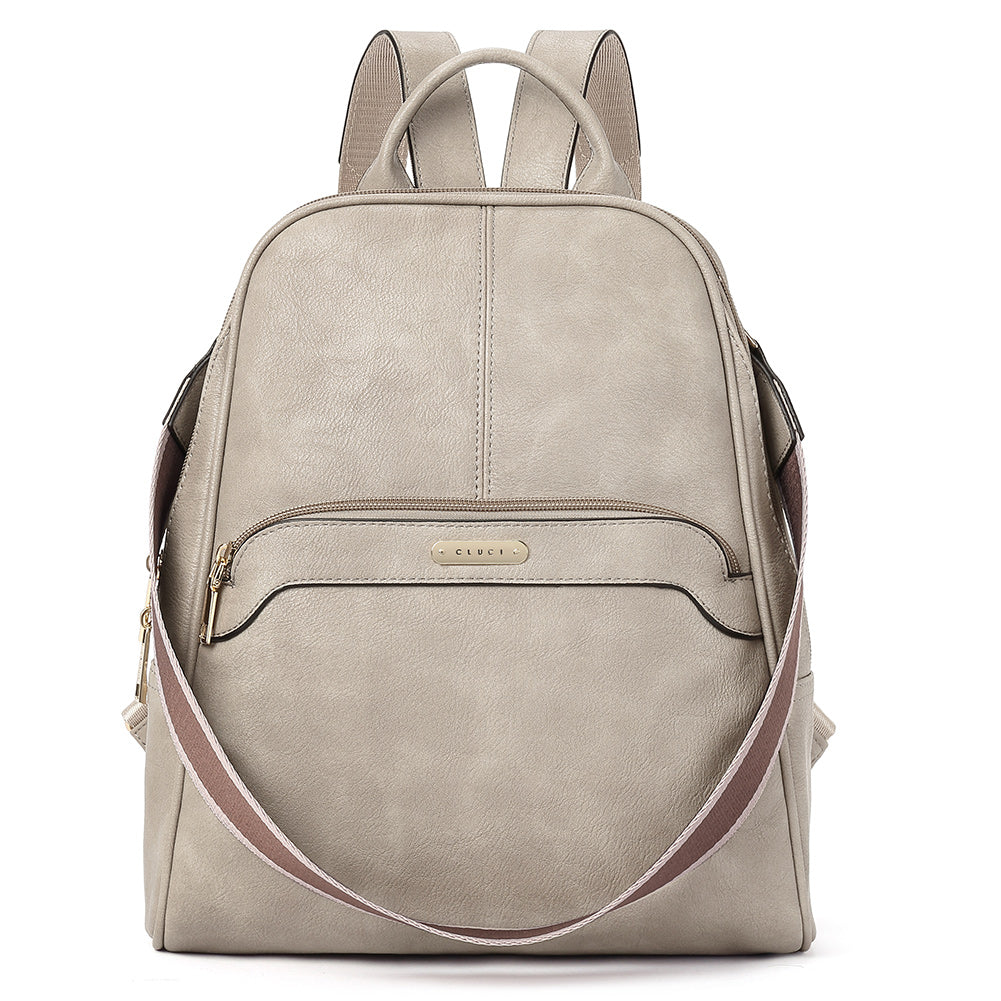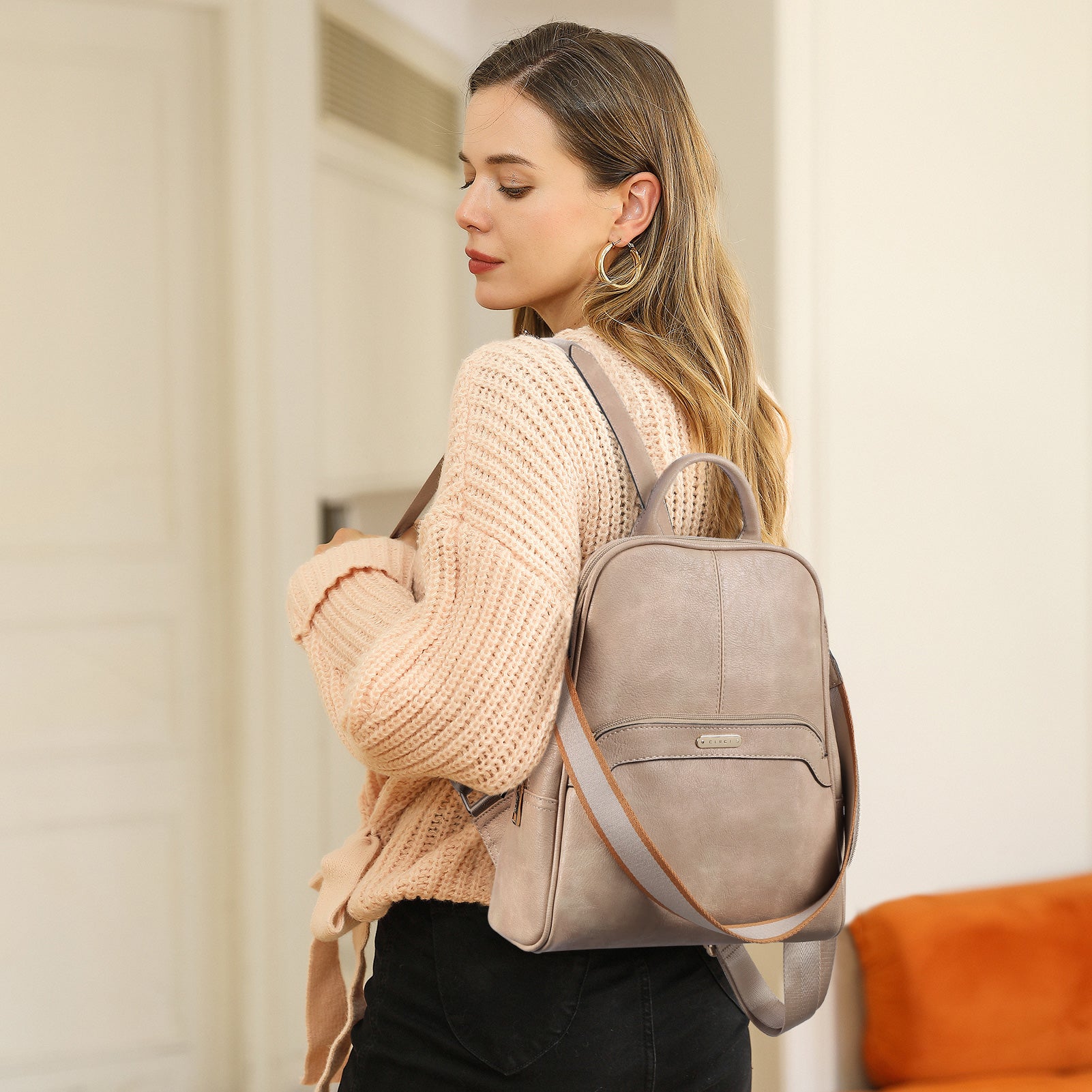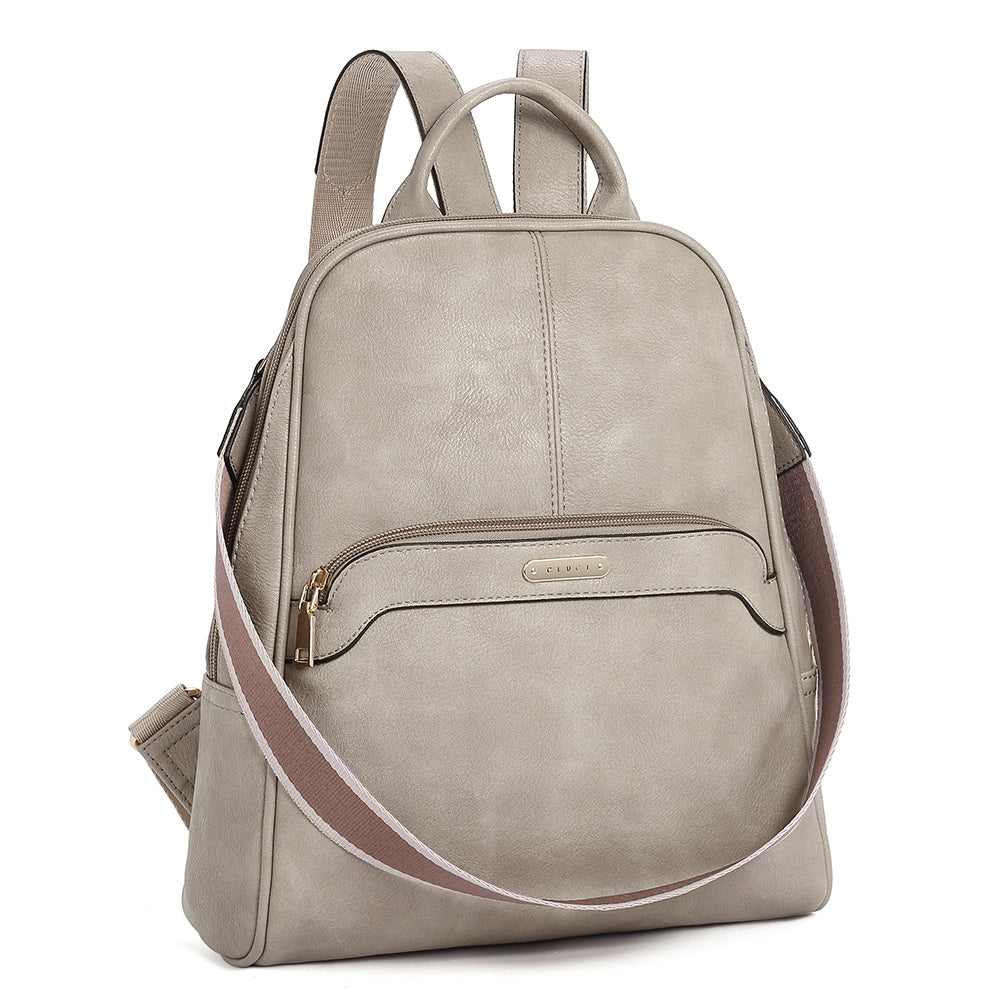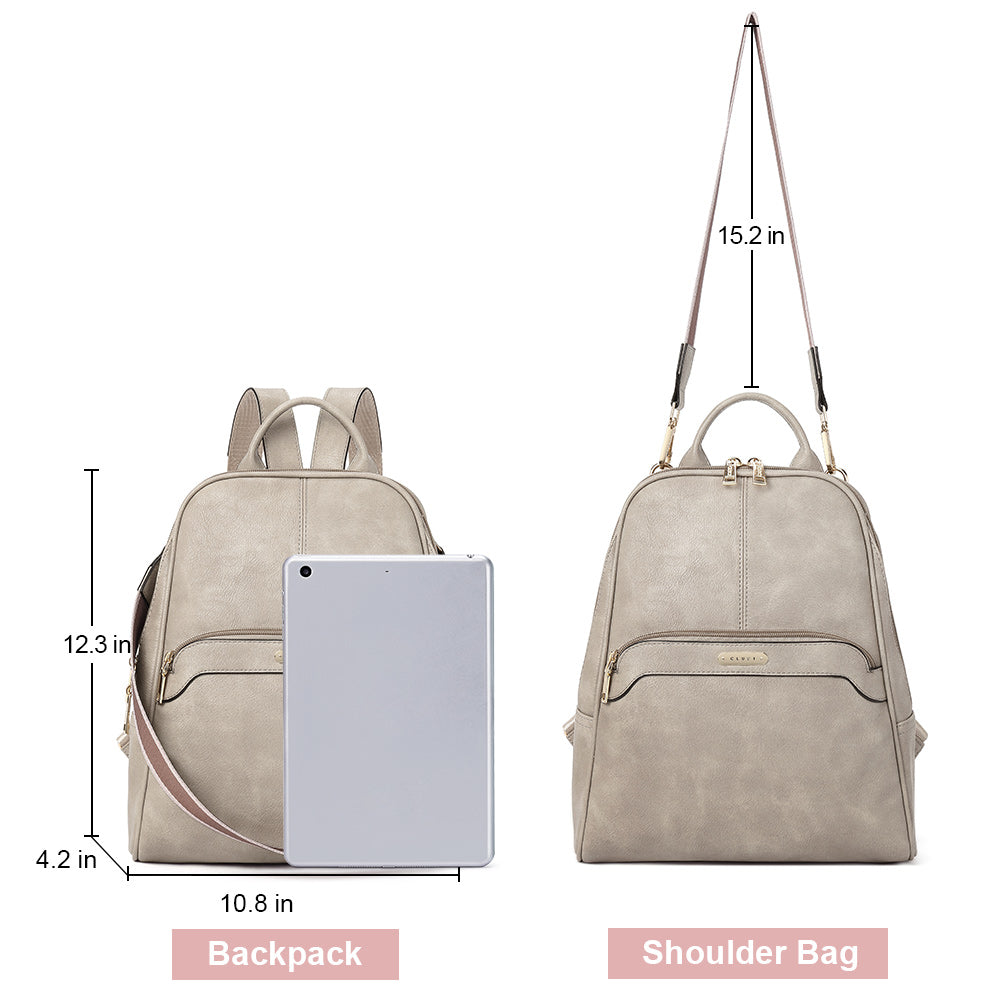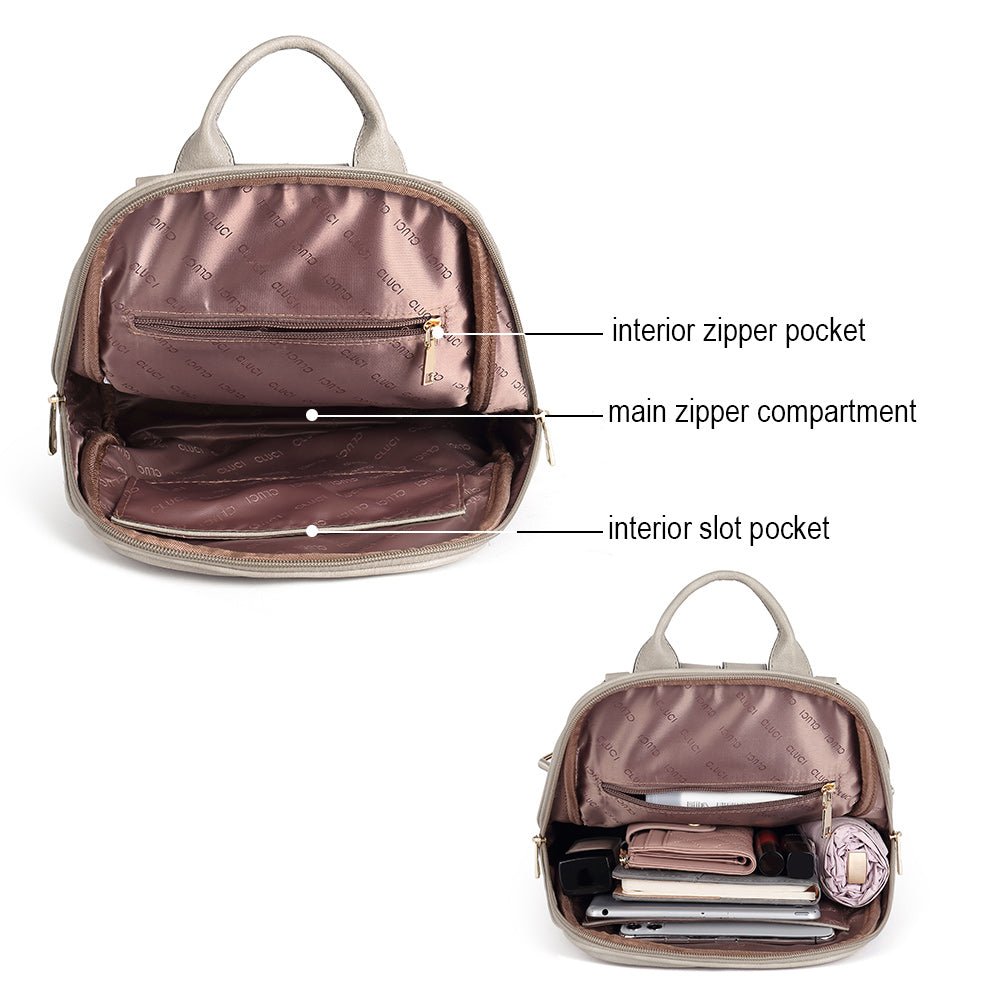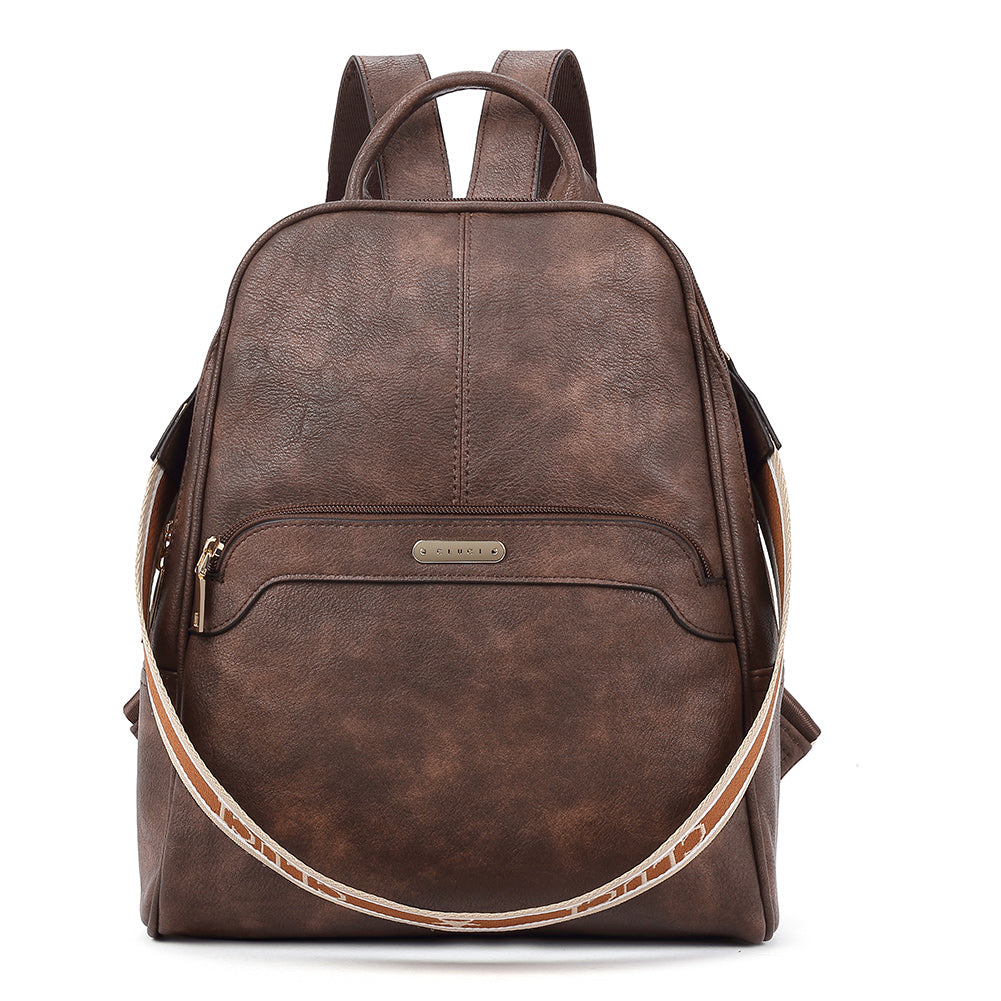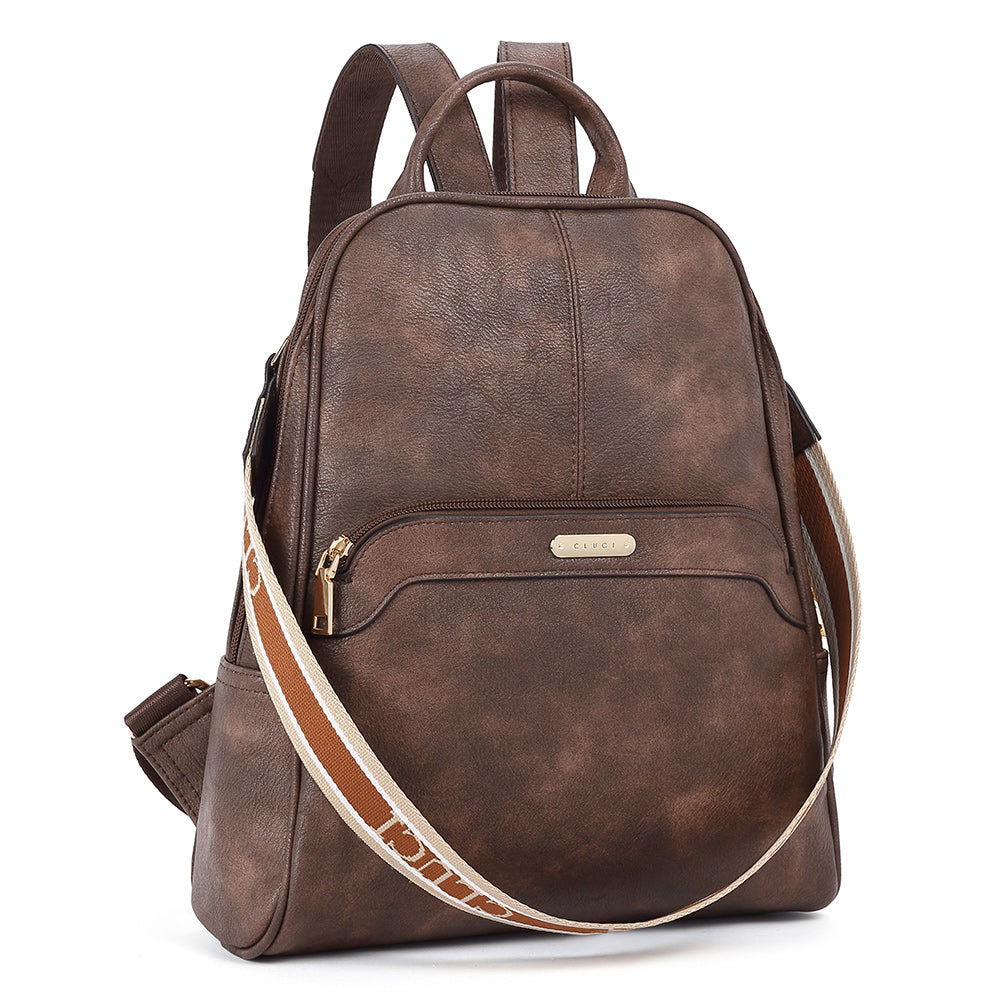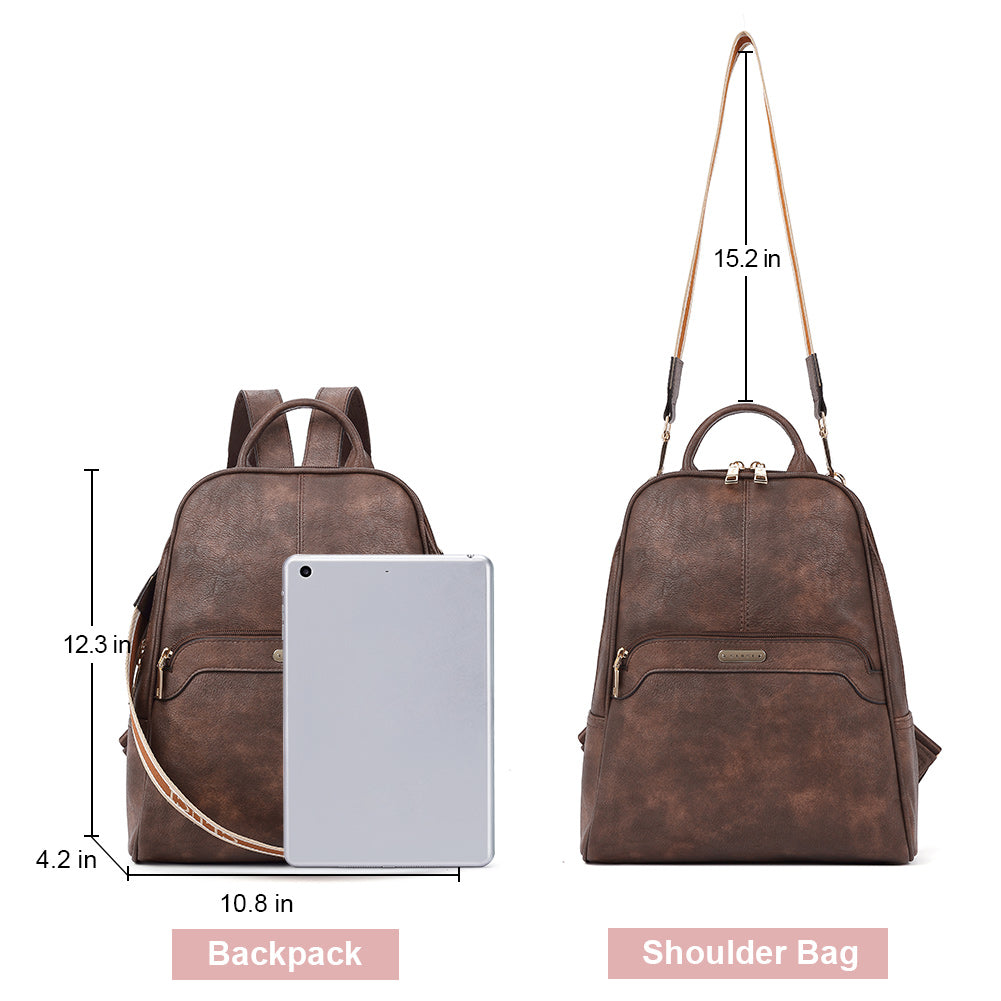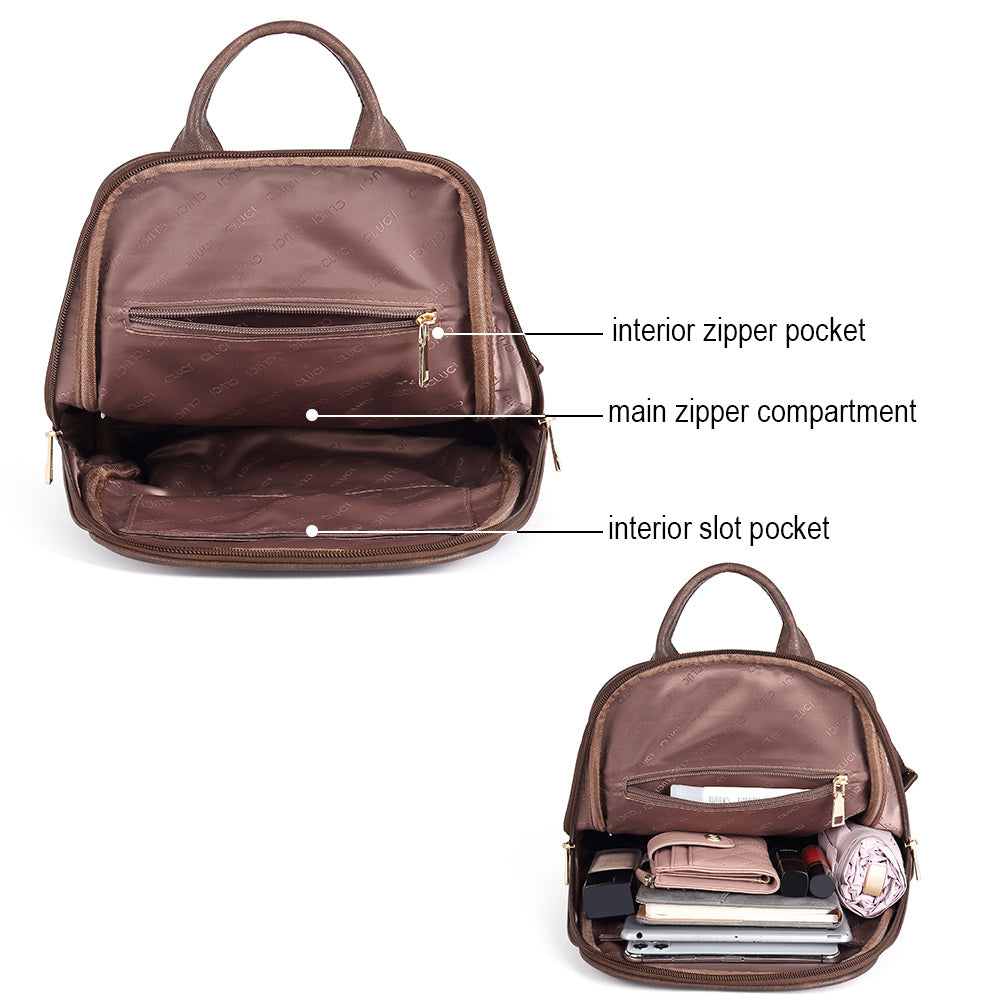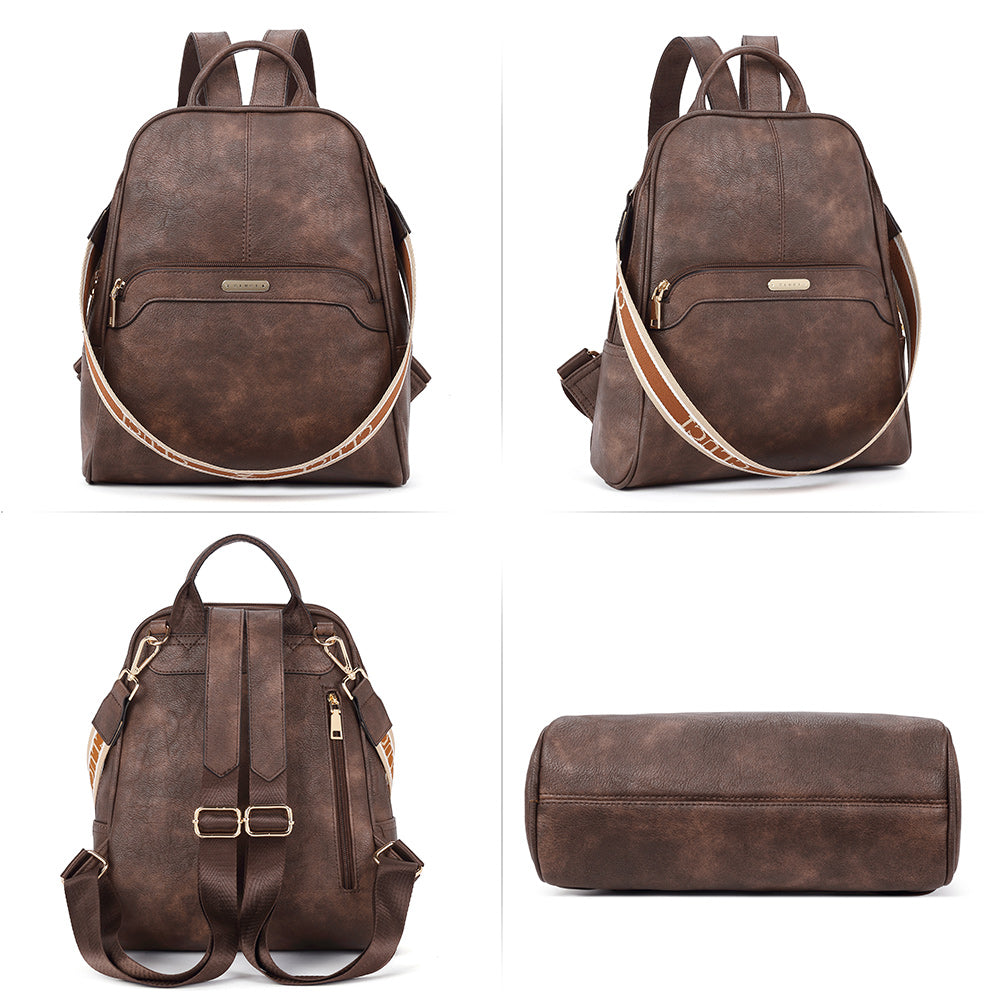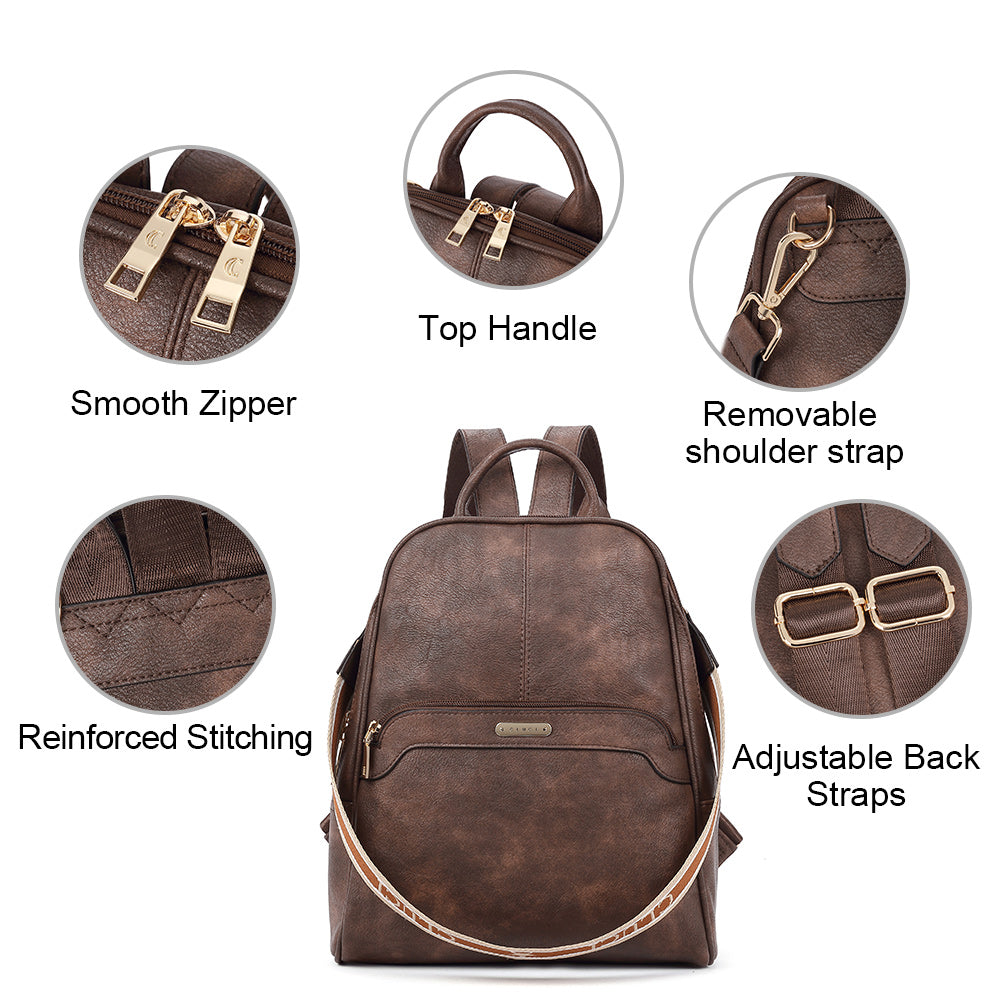 Garbutt Faux Leather Backpack Purse Designed For Travel For Women
Dimensions:

(L)10.82 inches(

27.43

cm)
(W)4.01 inches (10

.09

cm)
(H)11.80 inches(

29.97

cm)
Weight 1.58lb (0.72 kg)

Materials:

Polyurethane lining
Zipper closure

The fashion backpack is made of vegan leather, with a smooth zipper, and the stitching is reinforced to make it more durable. Removable shoulder strap made of nylon, fabric lining.
Features:

All-in-one: travel bag/backpack.
1 Main zipper pocket+ 1 front zipper pocket+ 1 Back Pocket pocket+ 1 Interior Zipper Pocket + 1 Interior Slot Pocket. Multi-pockets could hold your cell phone, umbrella, keys and other tiny items.
Occasion:
Best for shopping, school, work, business, interviews, and other activities.
Shipped within 1-2 business days. Usually received within 3-10 business days.
Easy to ask for return label within 14 days after receiving if you don't want it.