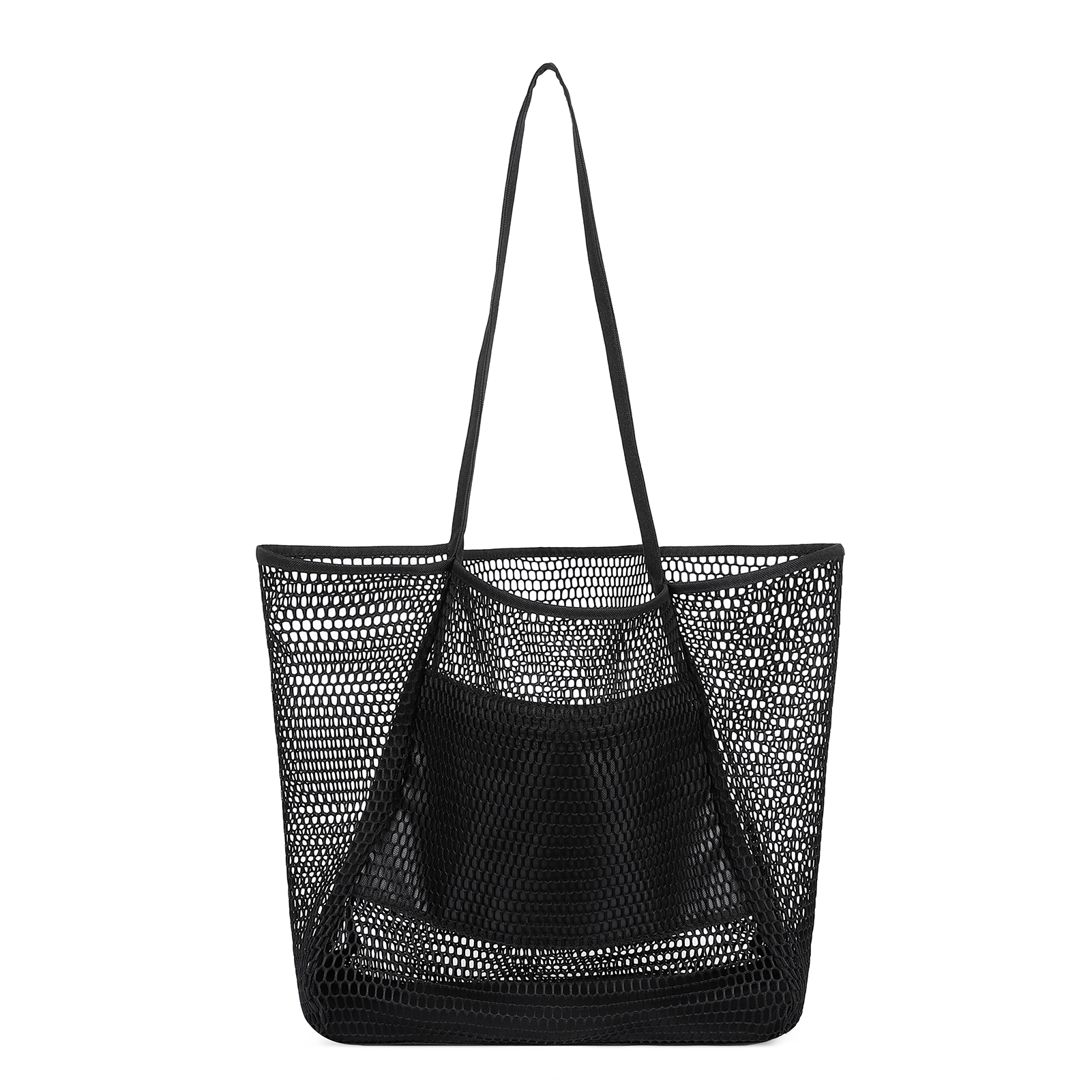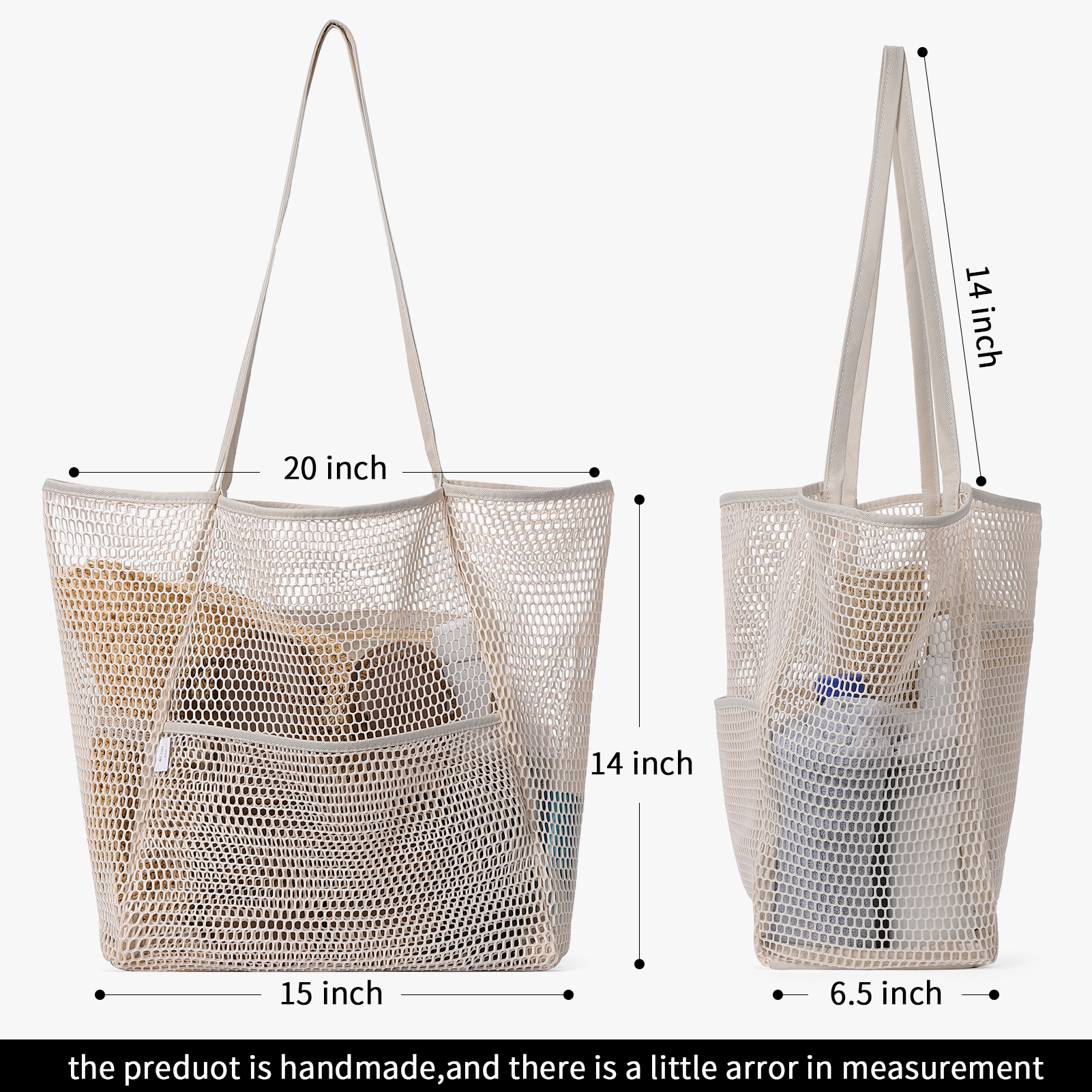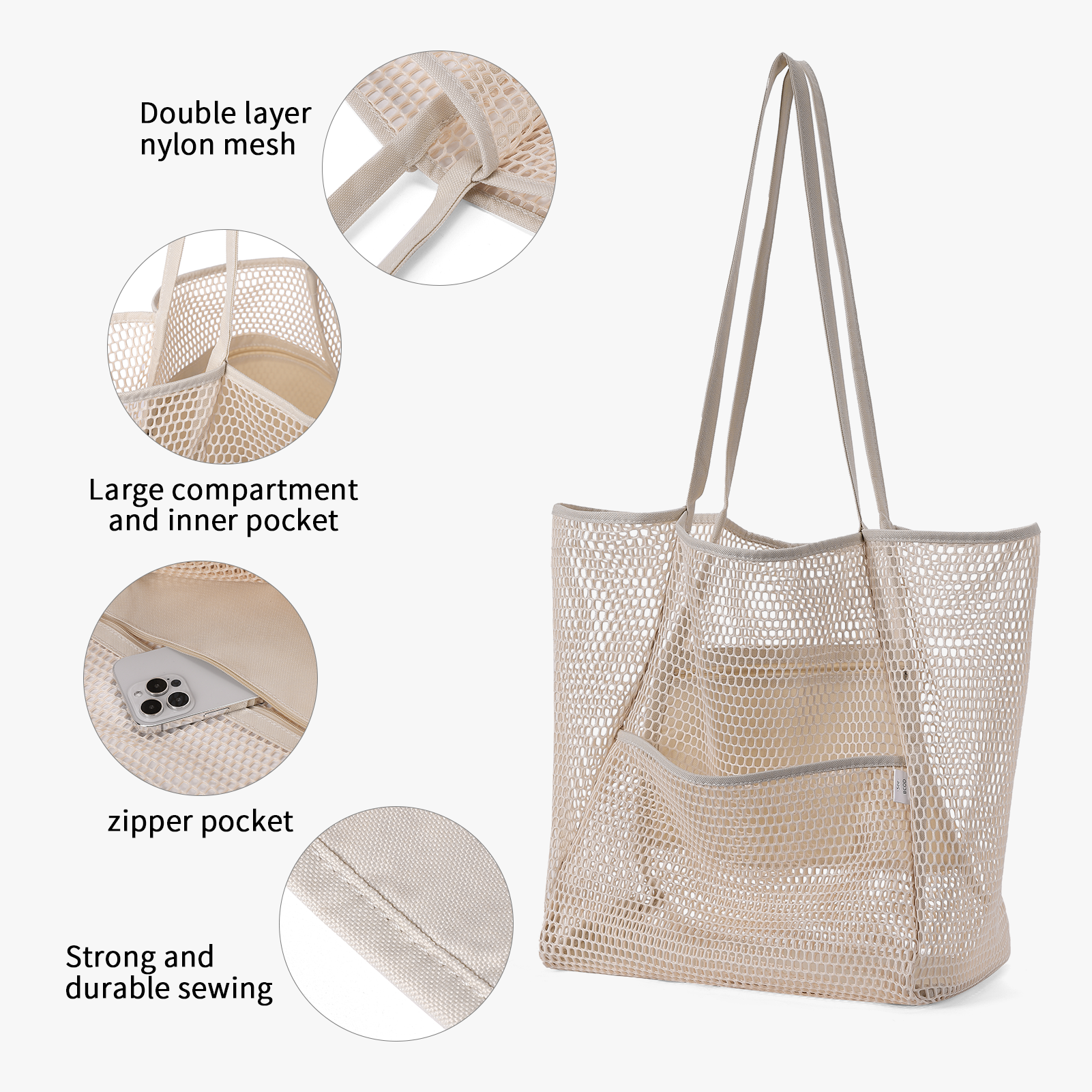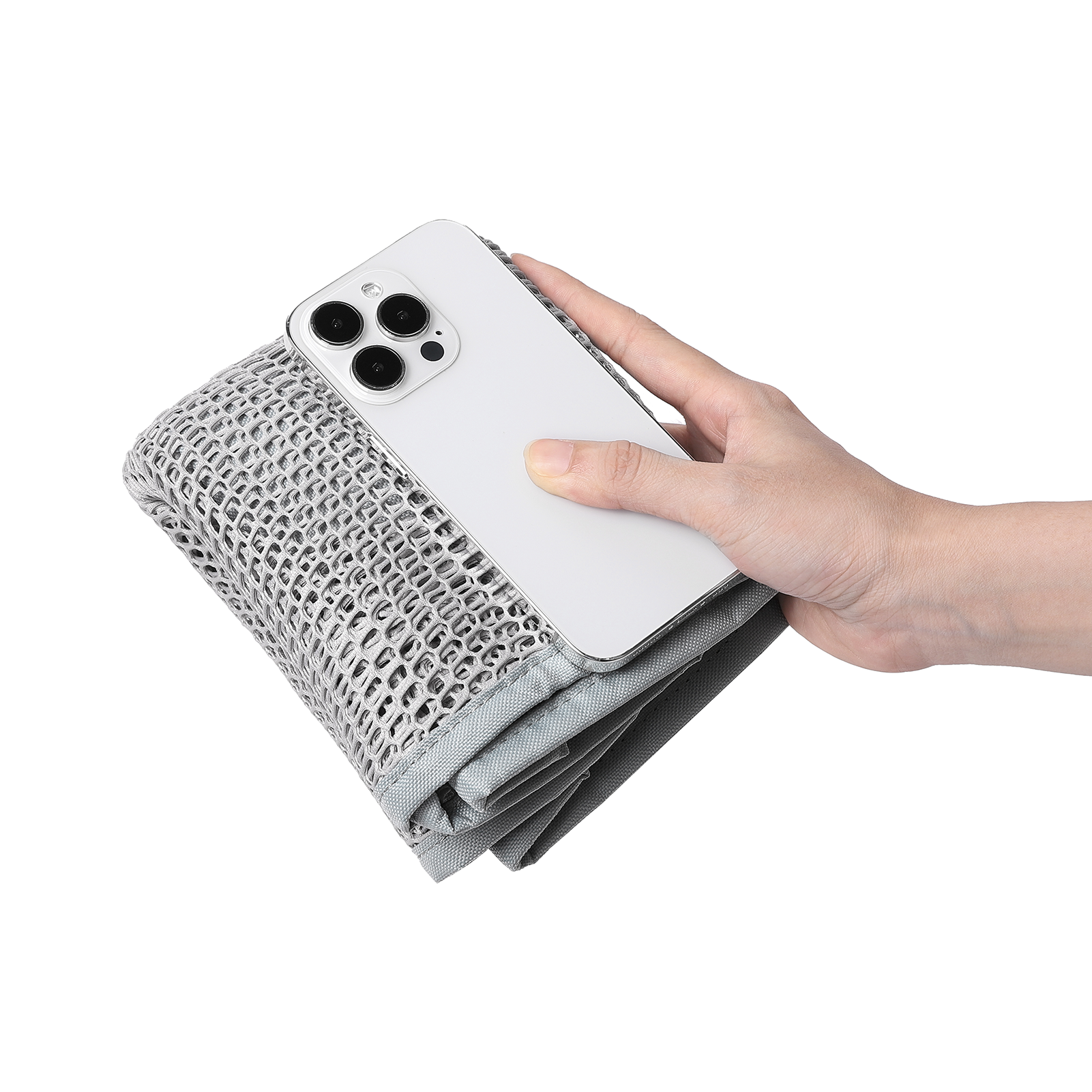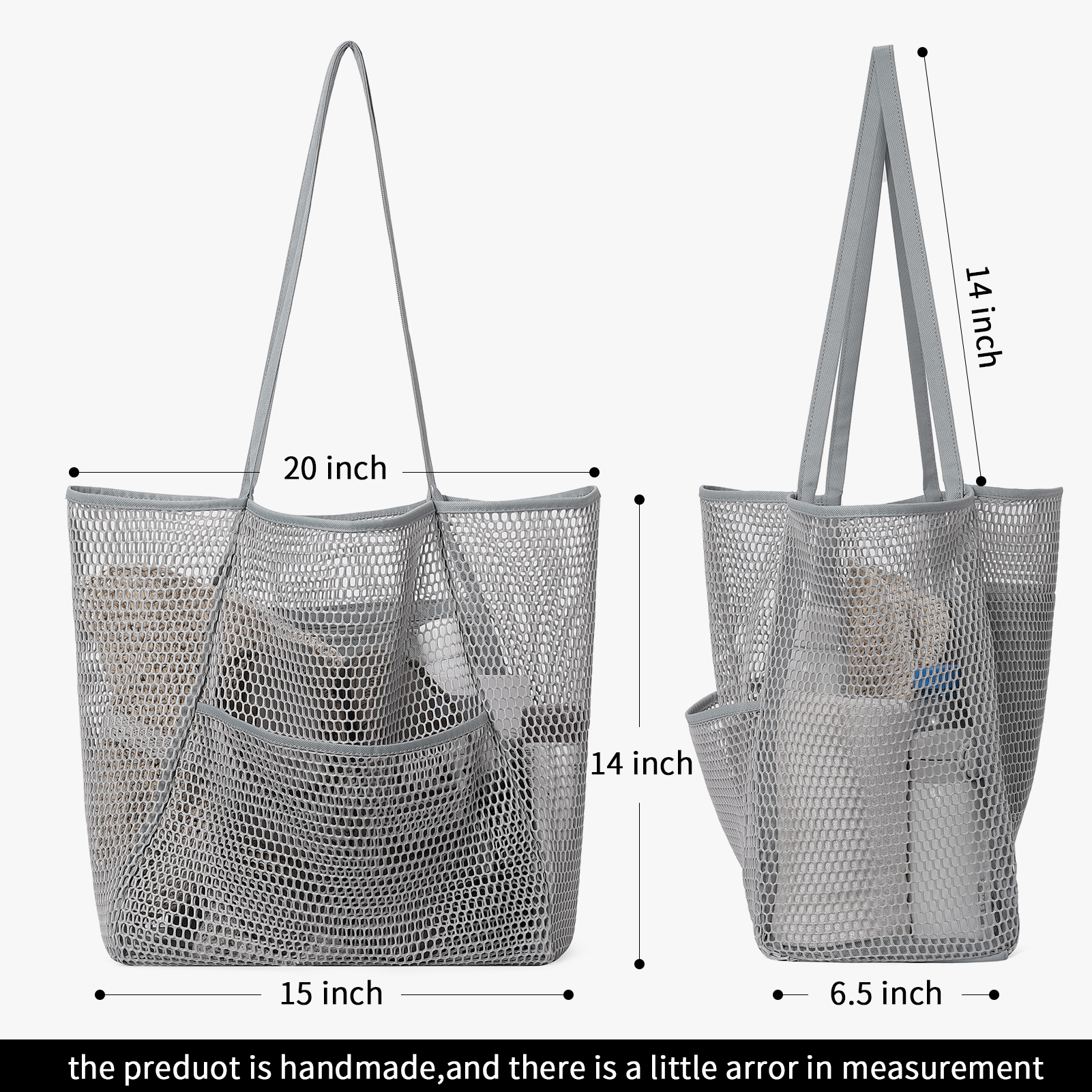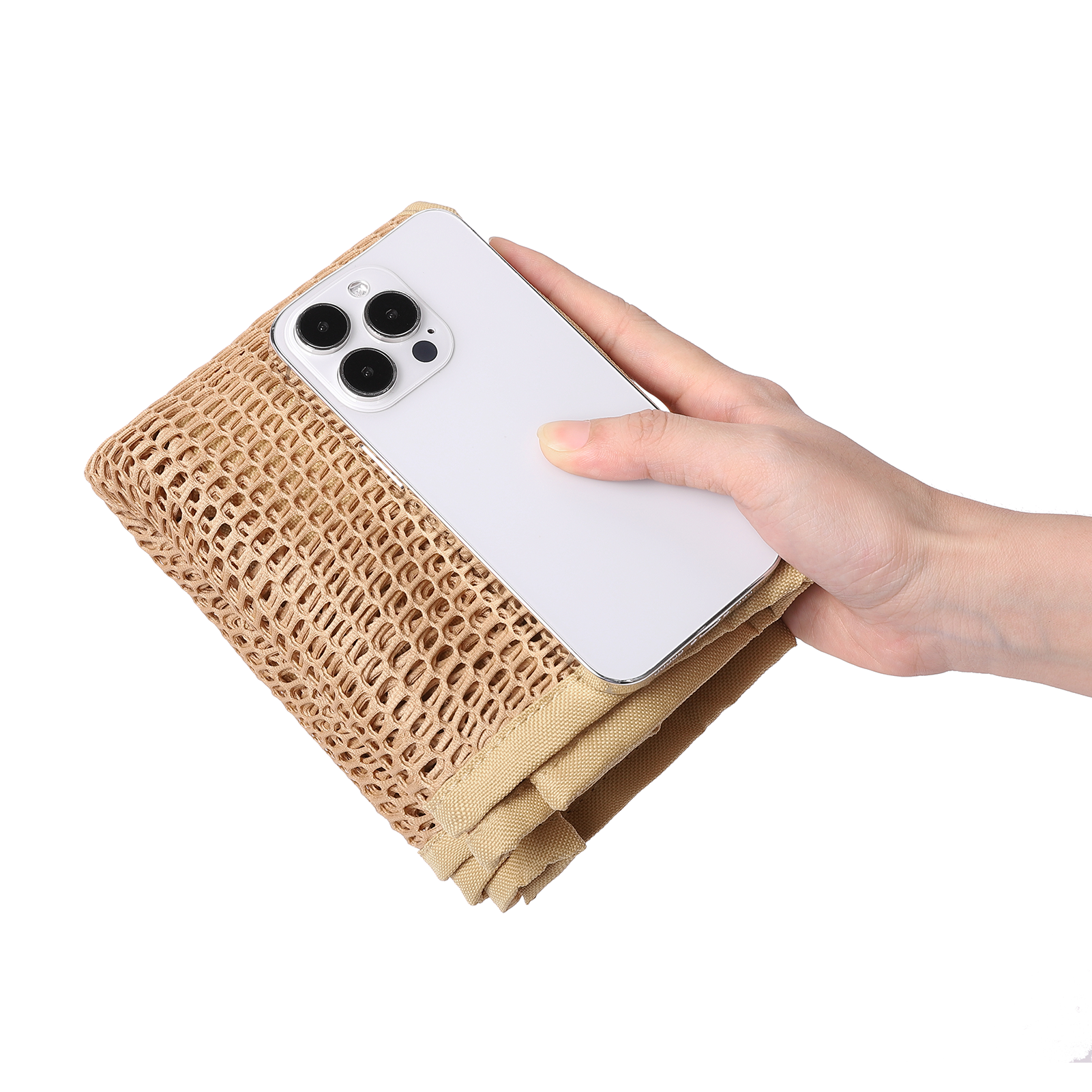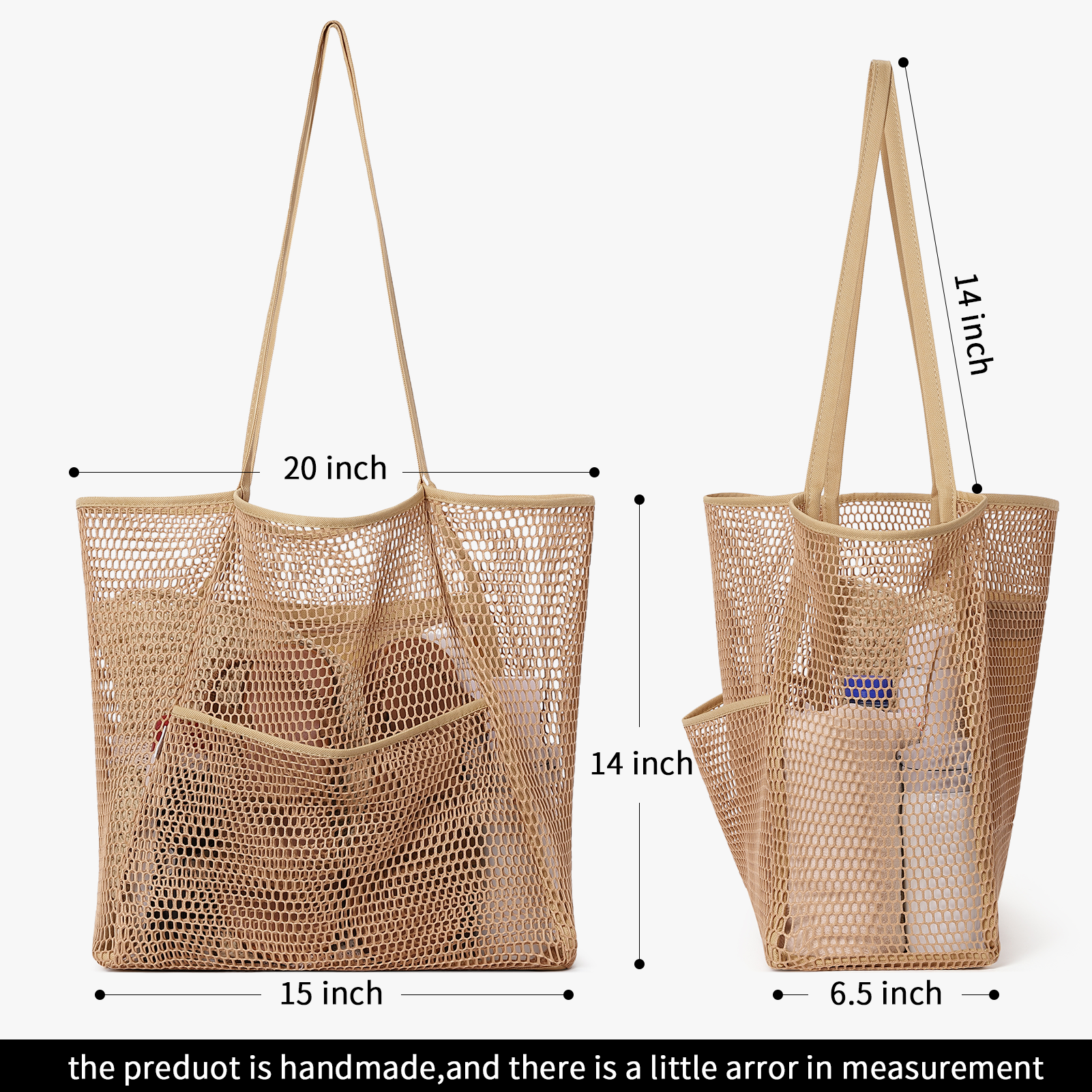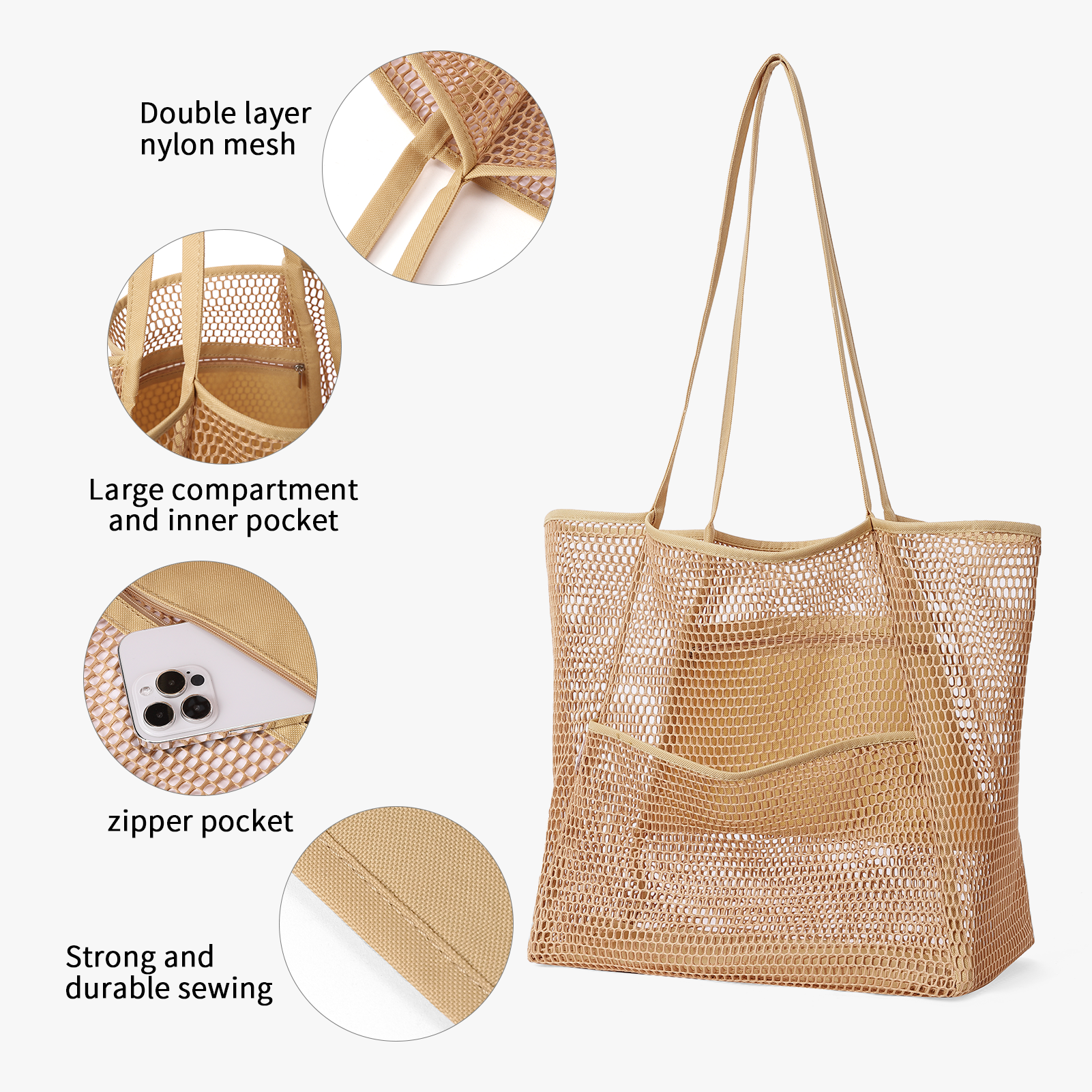 CLUCI Mesh Tote Bag Beach Tote Bag Essentials For Women Shoulder Handbags
Add to cart to enjoy EXTRA 15% off.
Material:Beach bag made of double-layer durable mesh nylon that can withstand more than 30 pounds of weight. This sturdy and durable bag is built to last and is perfect for carrying all your beach essentials.

Special Design:The mesh nylon material allows sand and water to easily pass through, preventing the accumulation of unwanted debris in your bag. It also makes cleaning a breeze - this beach bag can be washed by hand or in the washing machine without losing its shape or quality.

Large -capacity:15X14X6.5 inches oversized size,22 liters of large capacity, With its spacious interior, you can easily fit in your towels, sunscreen, sunglasses, snacks, and other beach must-haves. Its sturdy straps ensure that the weight of your belongings is evenly distributed, making it comfortable to carry even for extended periods.

Small Size:When it's time to head back home, simply fold the bag into a compact size that easily fits into your travel luggage or backpack without taking up too much space. The lightweight design makes it the perfect companion for all your outdoor adventures, whether it be a day at the beach, pool, or park.

Special Pocket Design:Our beach bag is equipped with a convenient zipper bag for storing valuable items such as phones, wallets, and keys. It also features a front compartment that can place items that need to be separated, similar to clean umbrellas and swimsuits.
Shipped within 1-2 business days. Usually received within 3-10 business days.
Easy to ask for return label within 14 days after receiving if you don't want it.