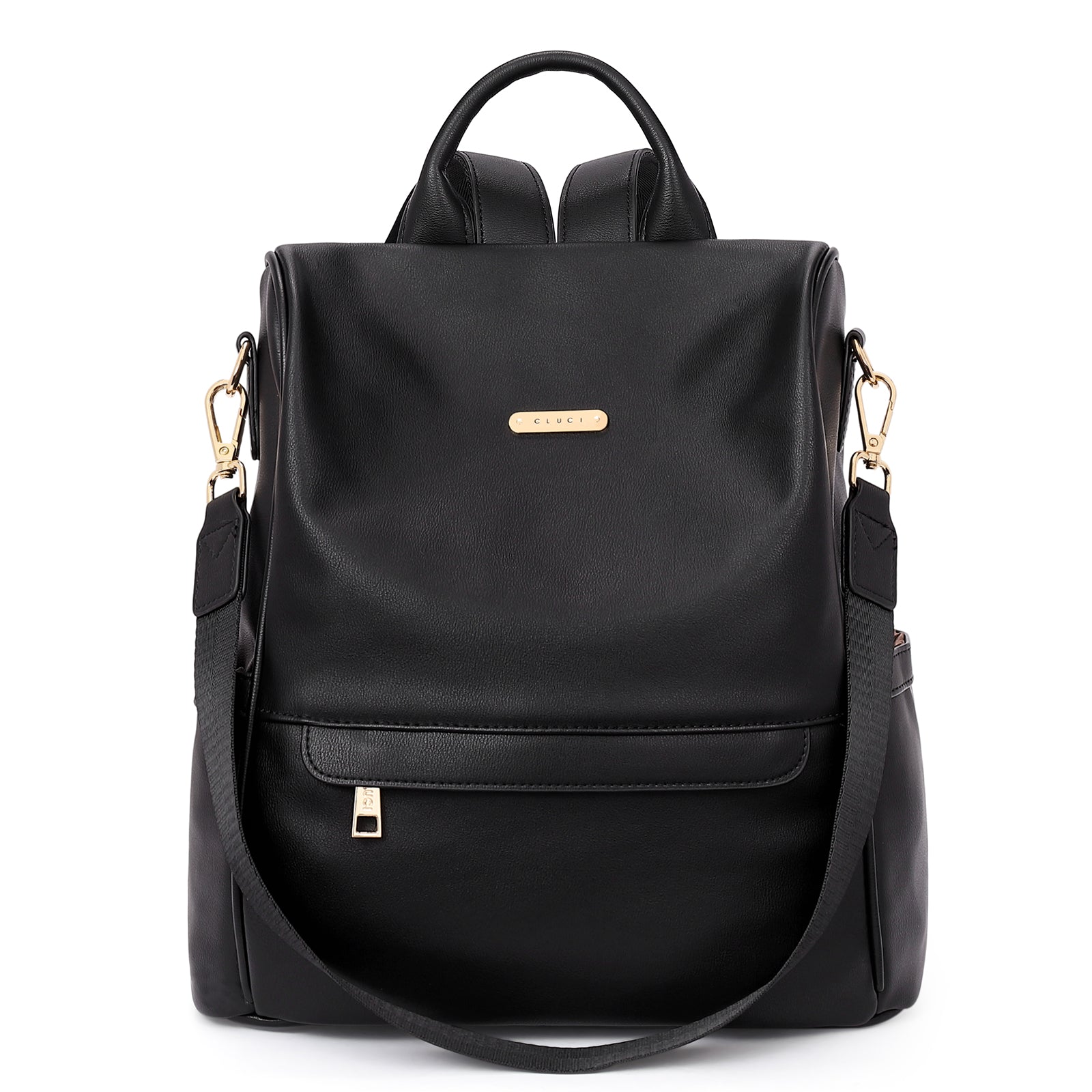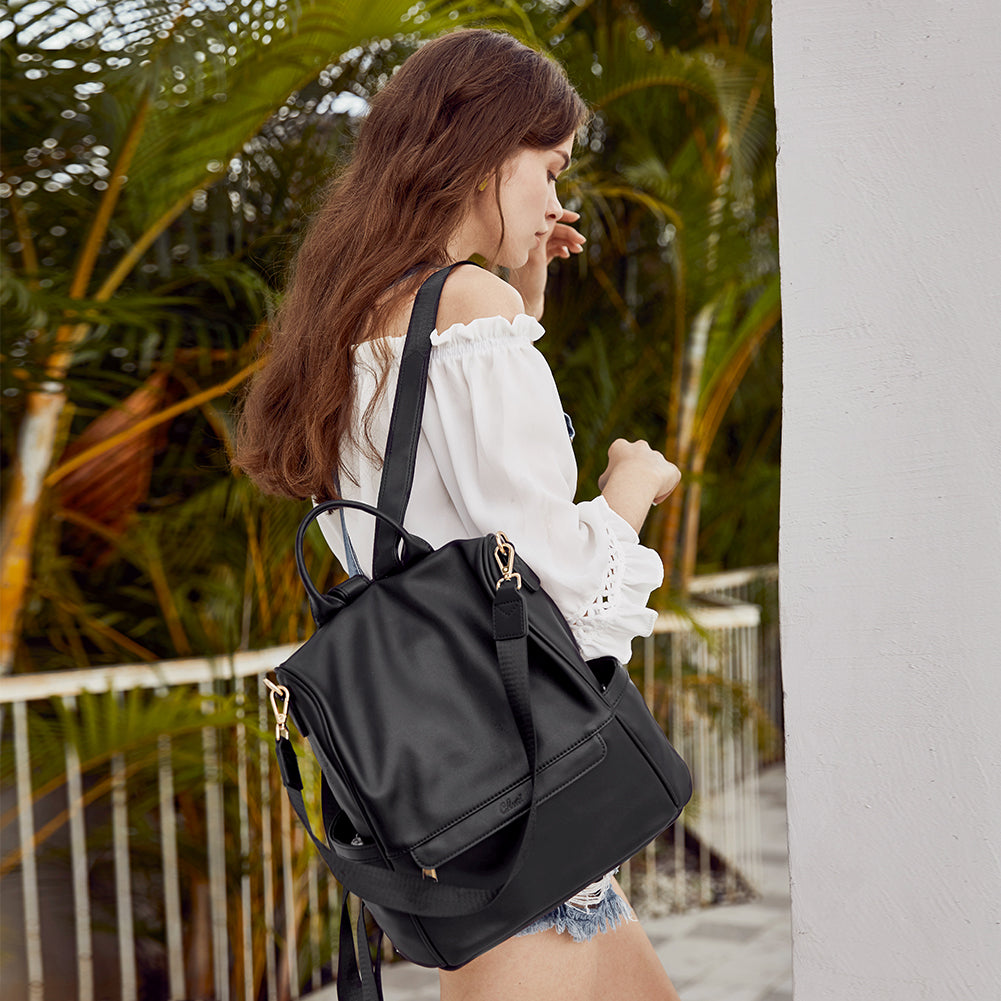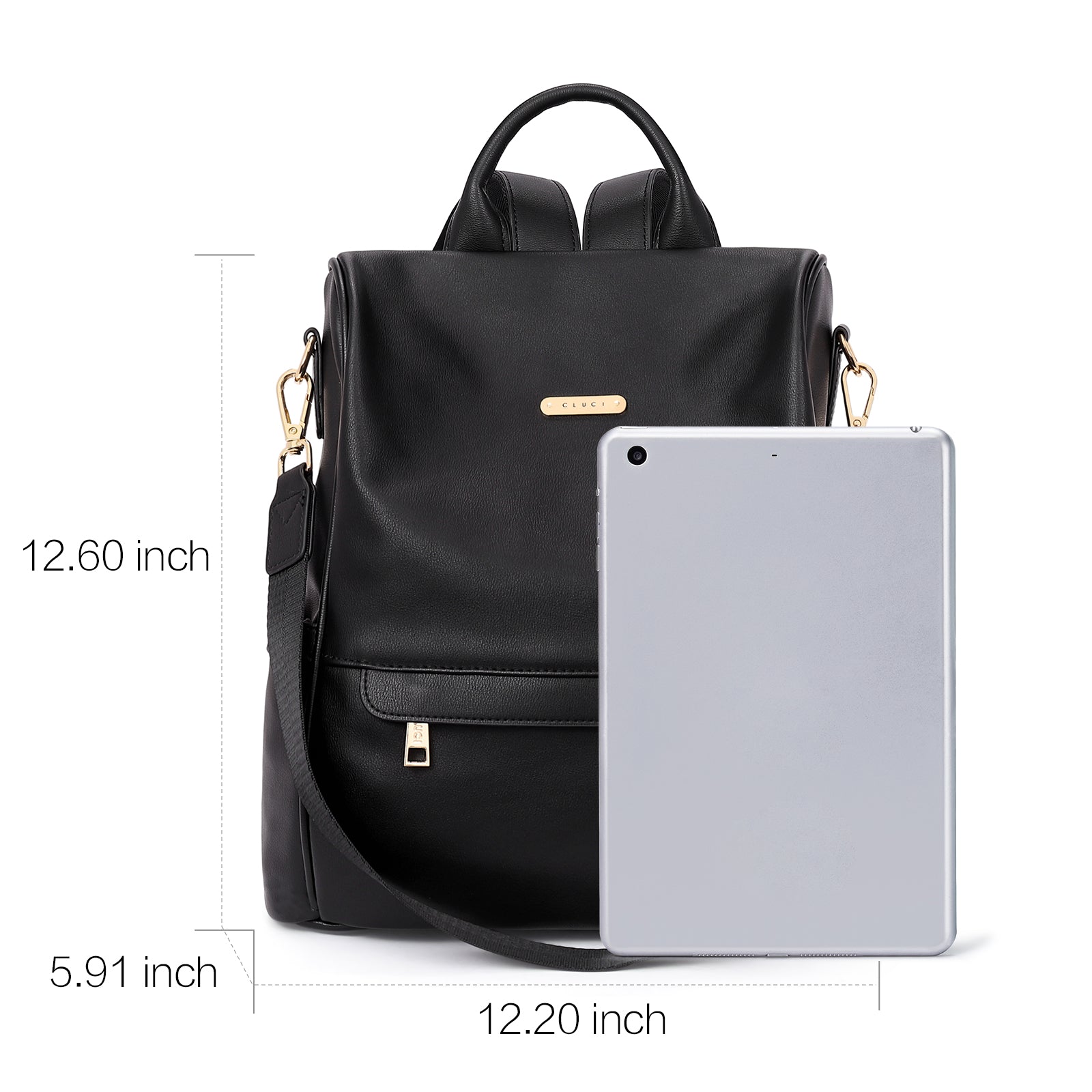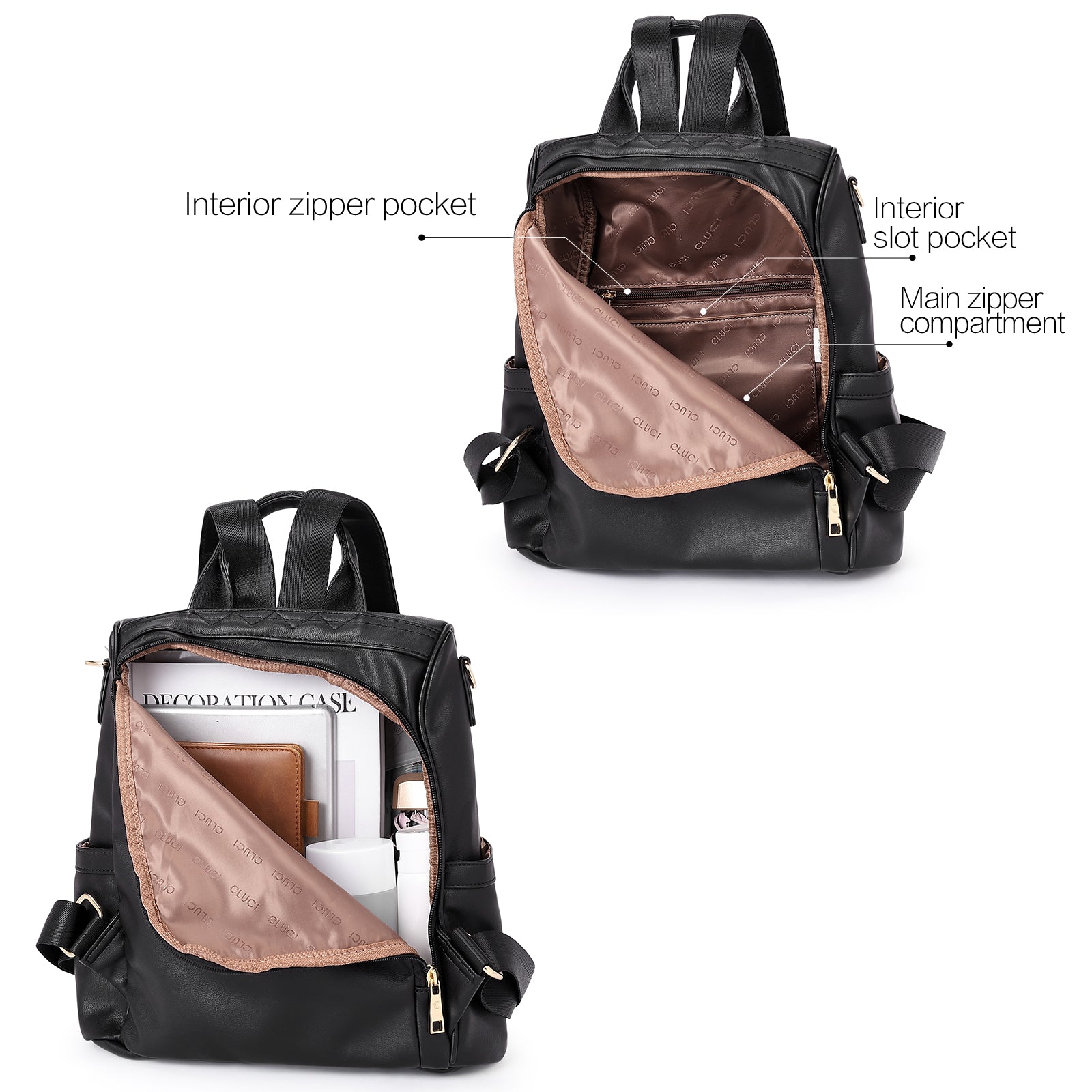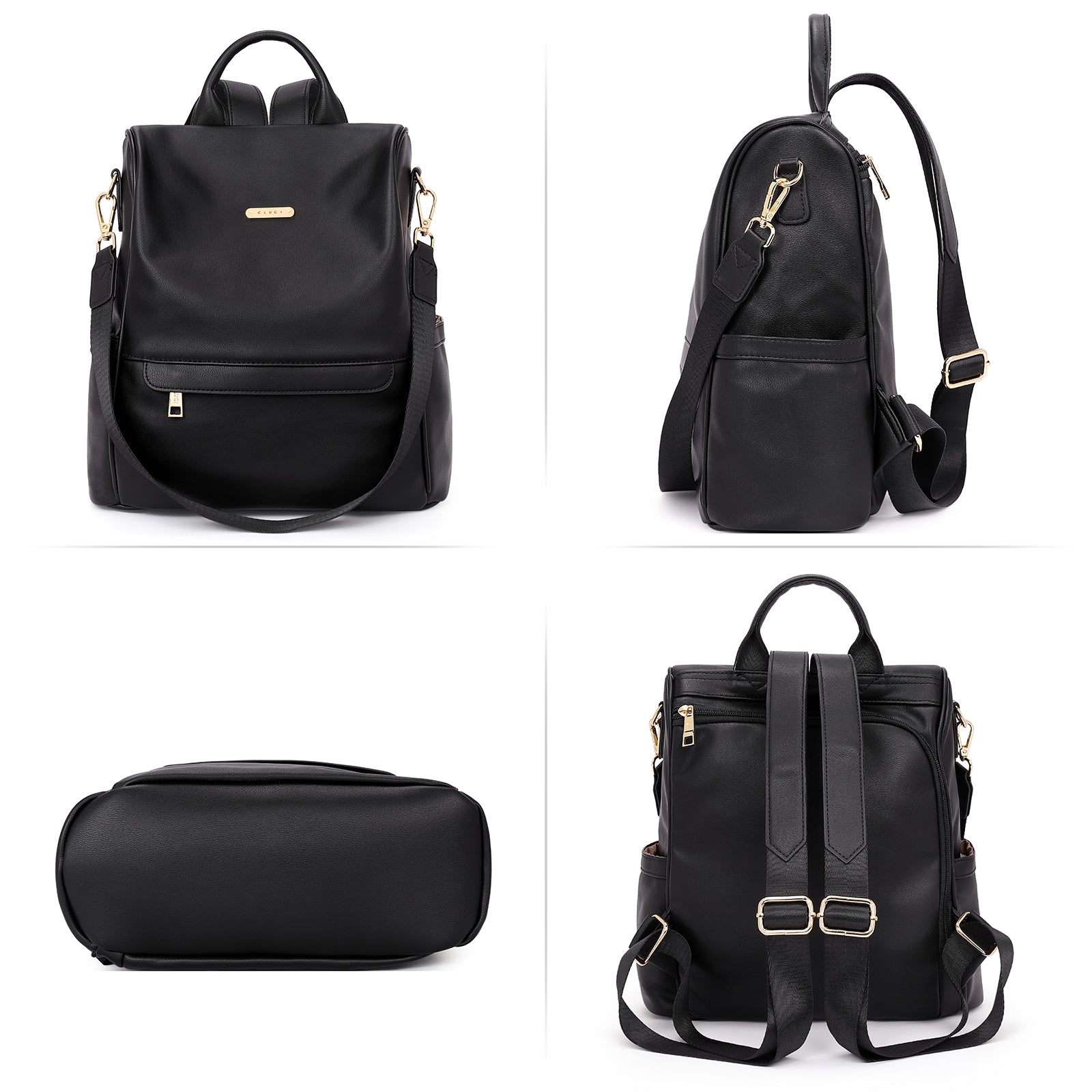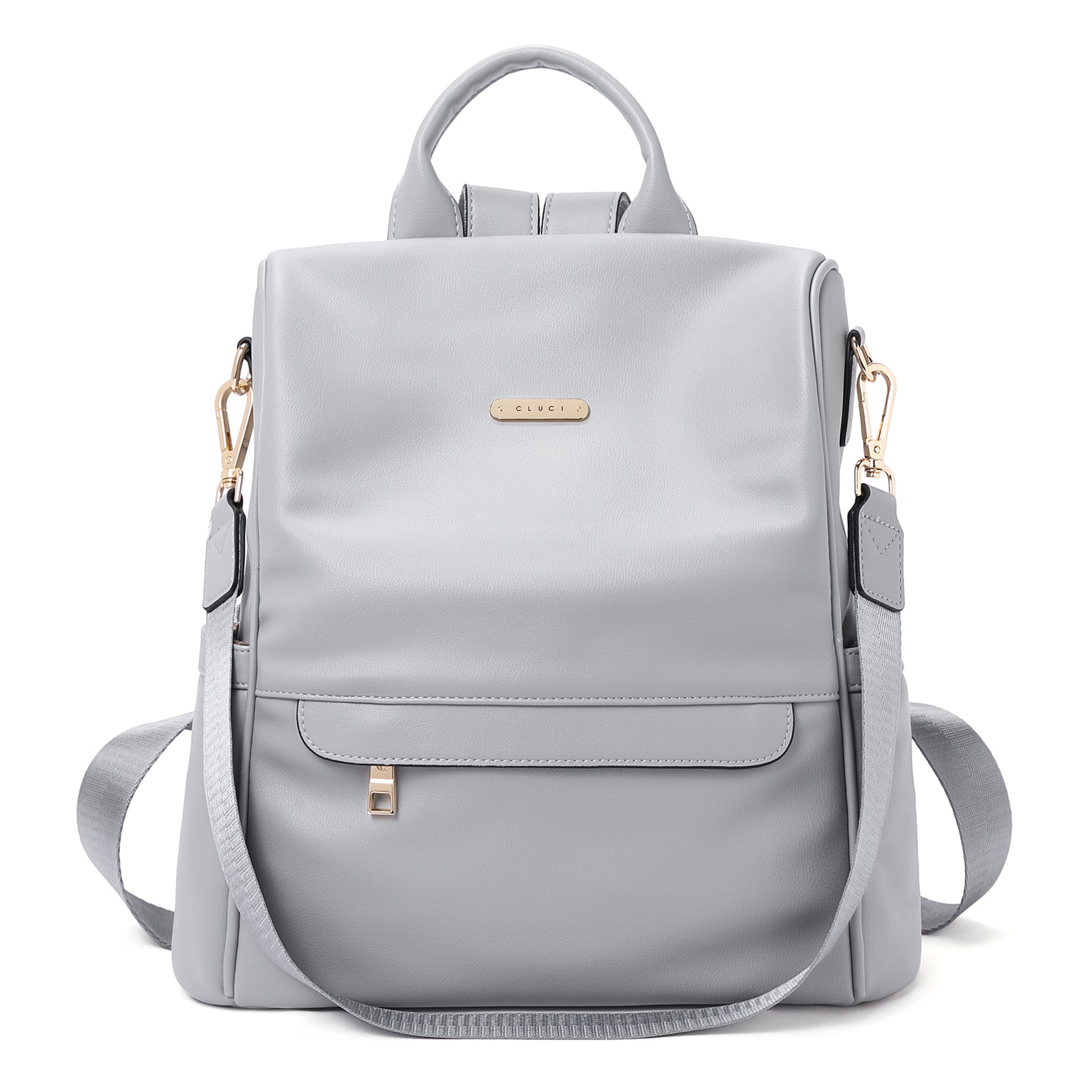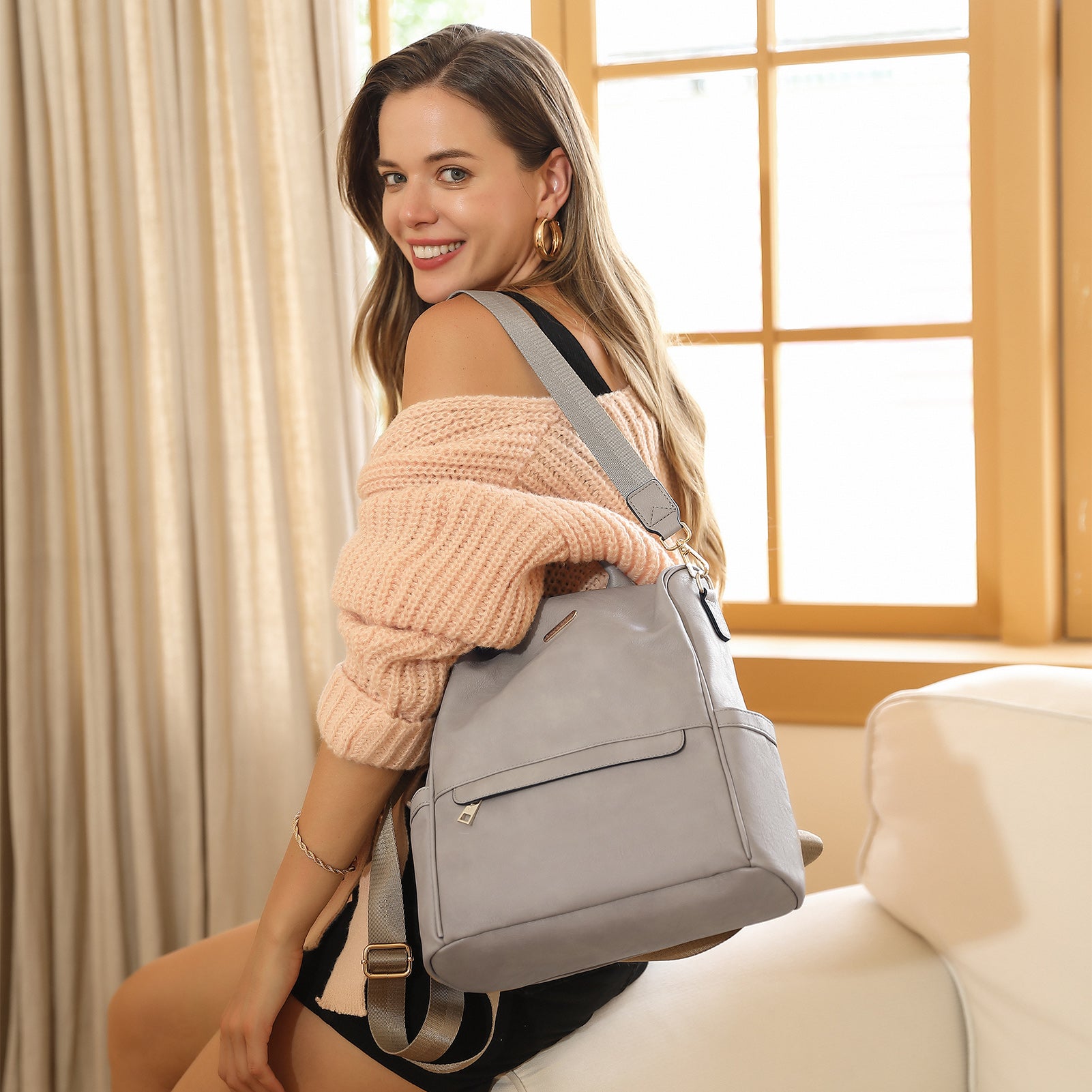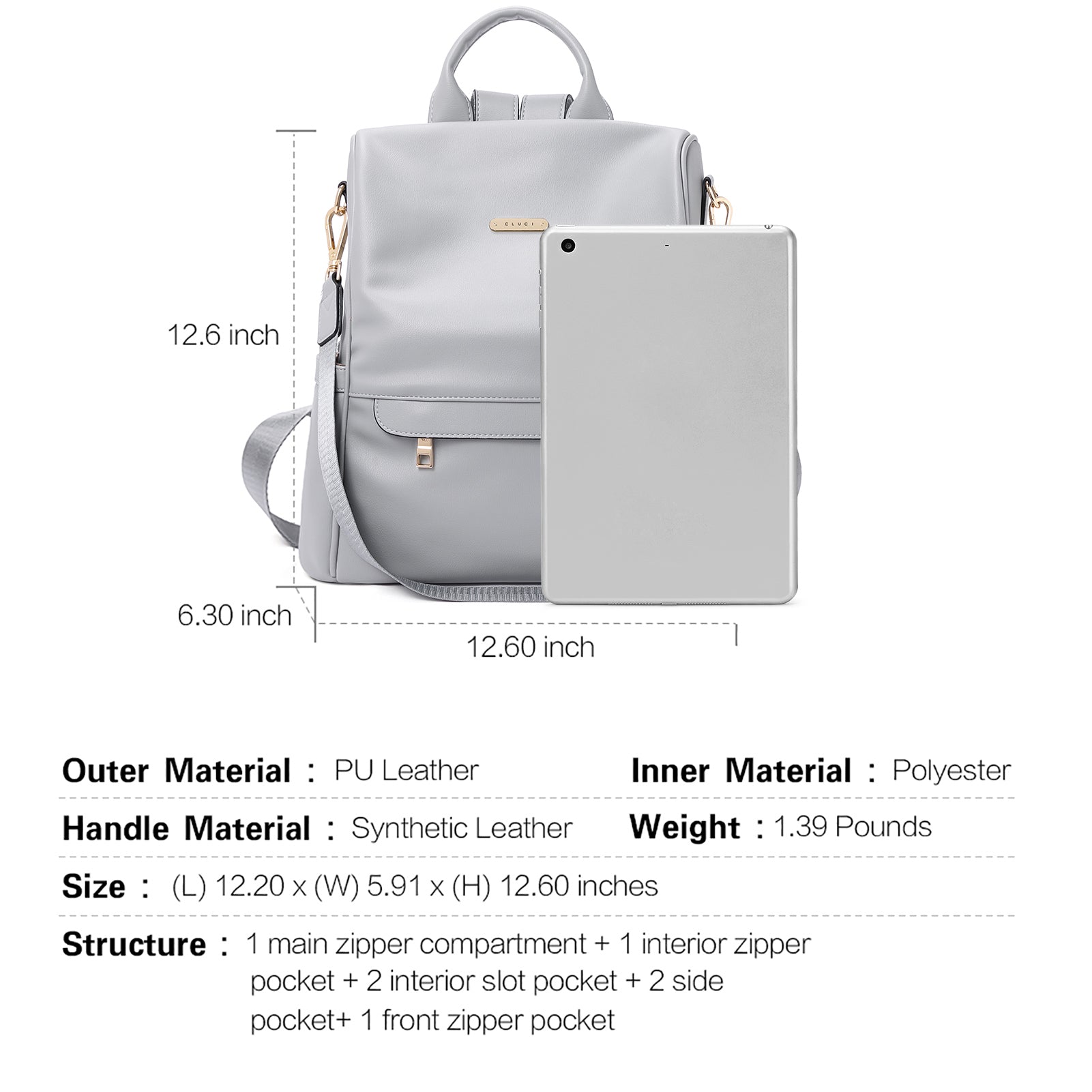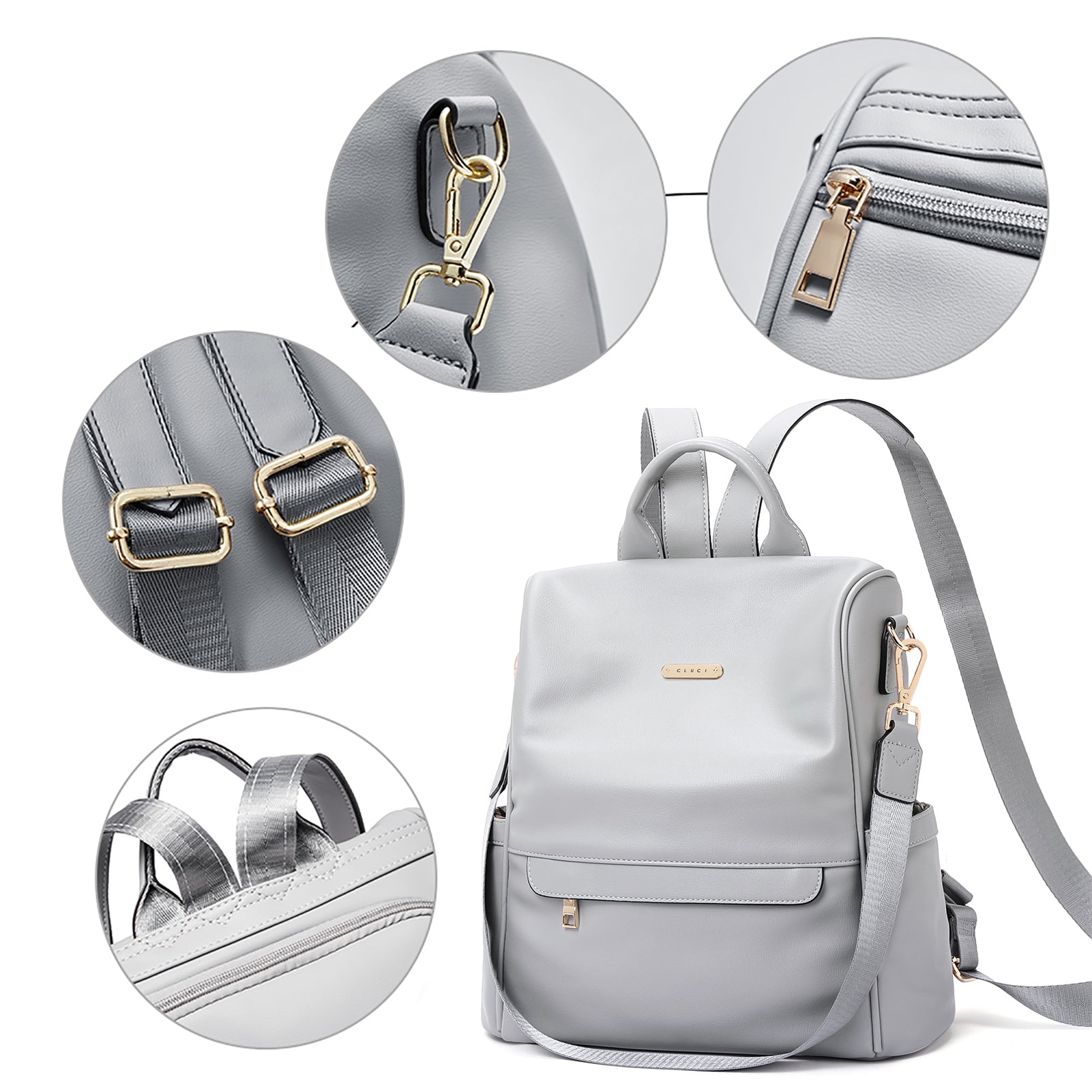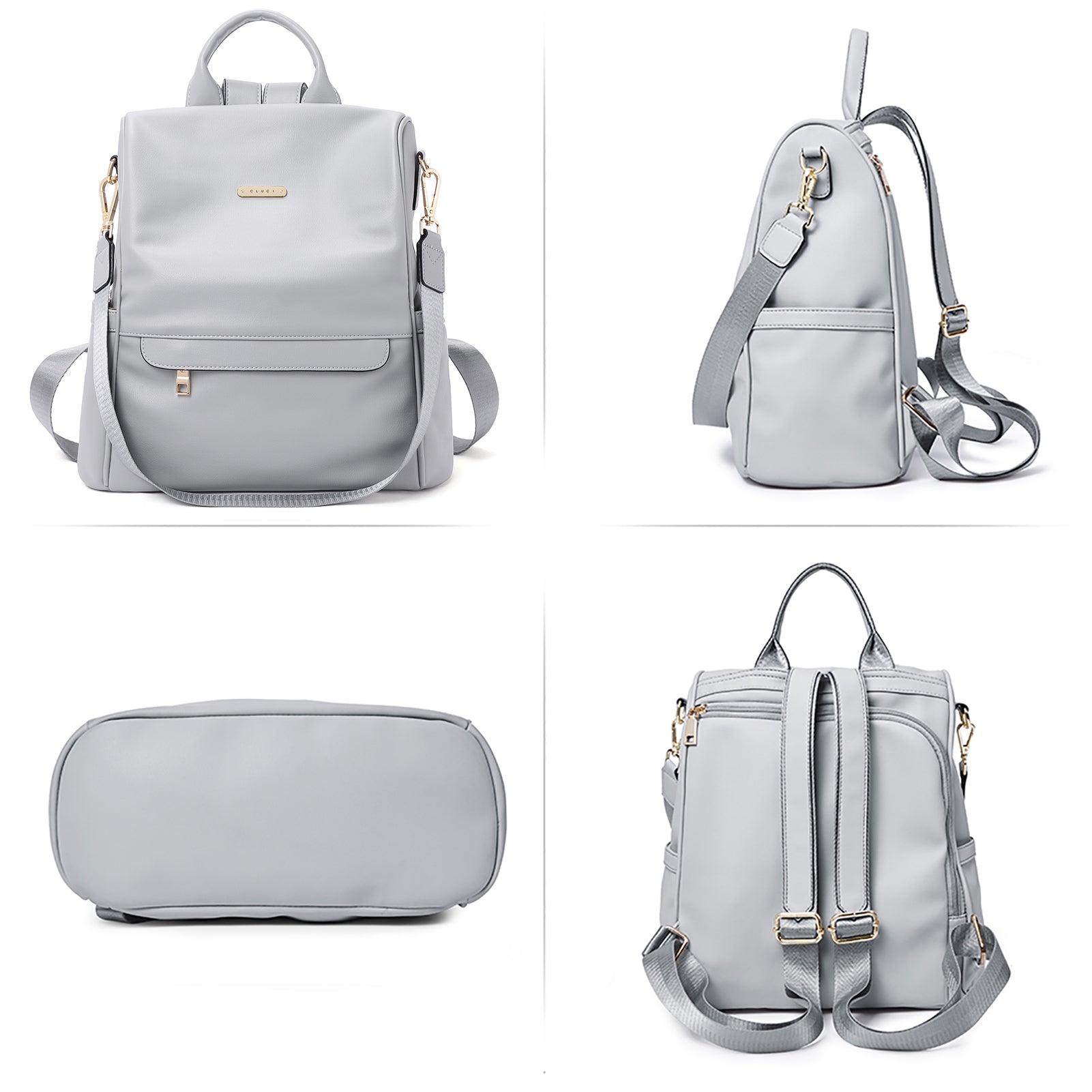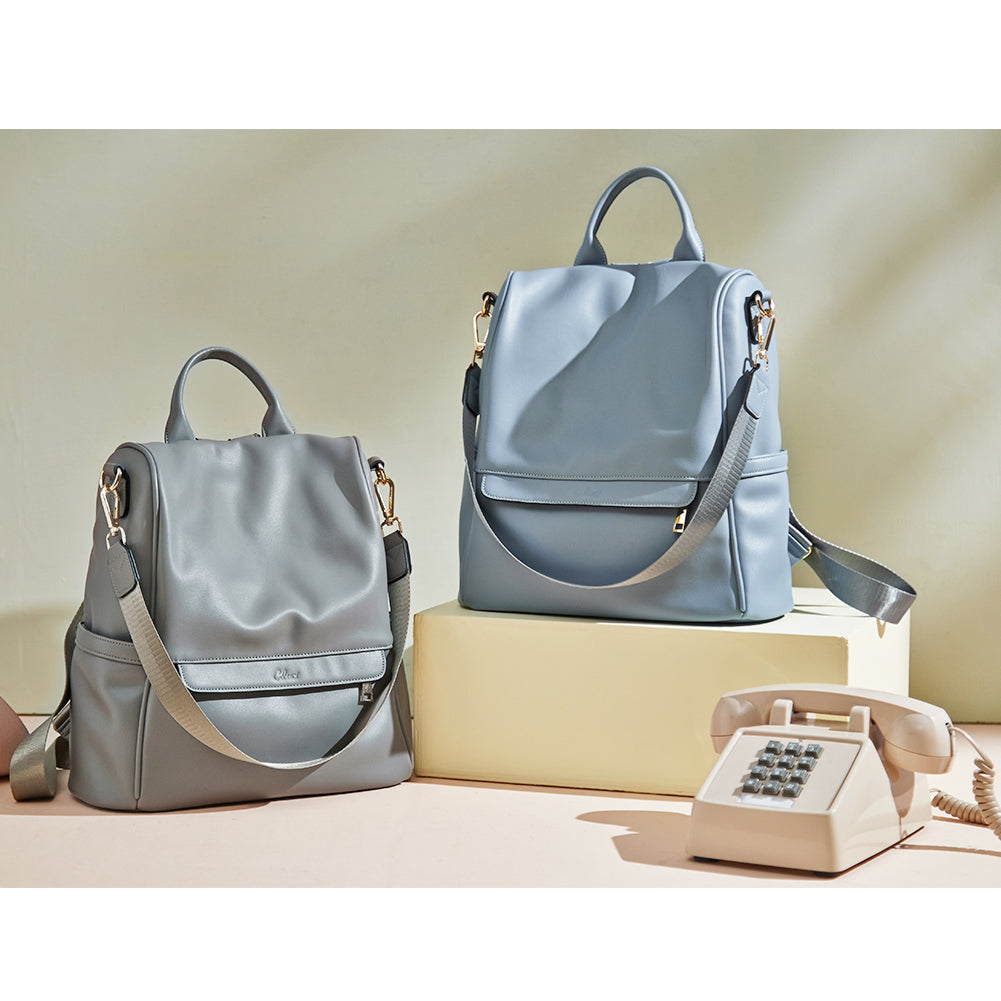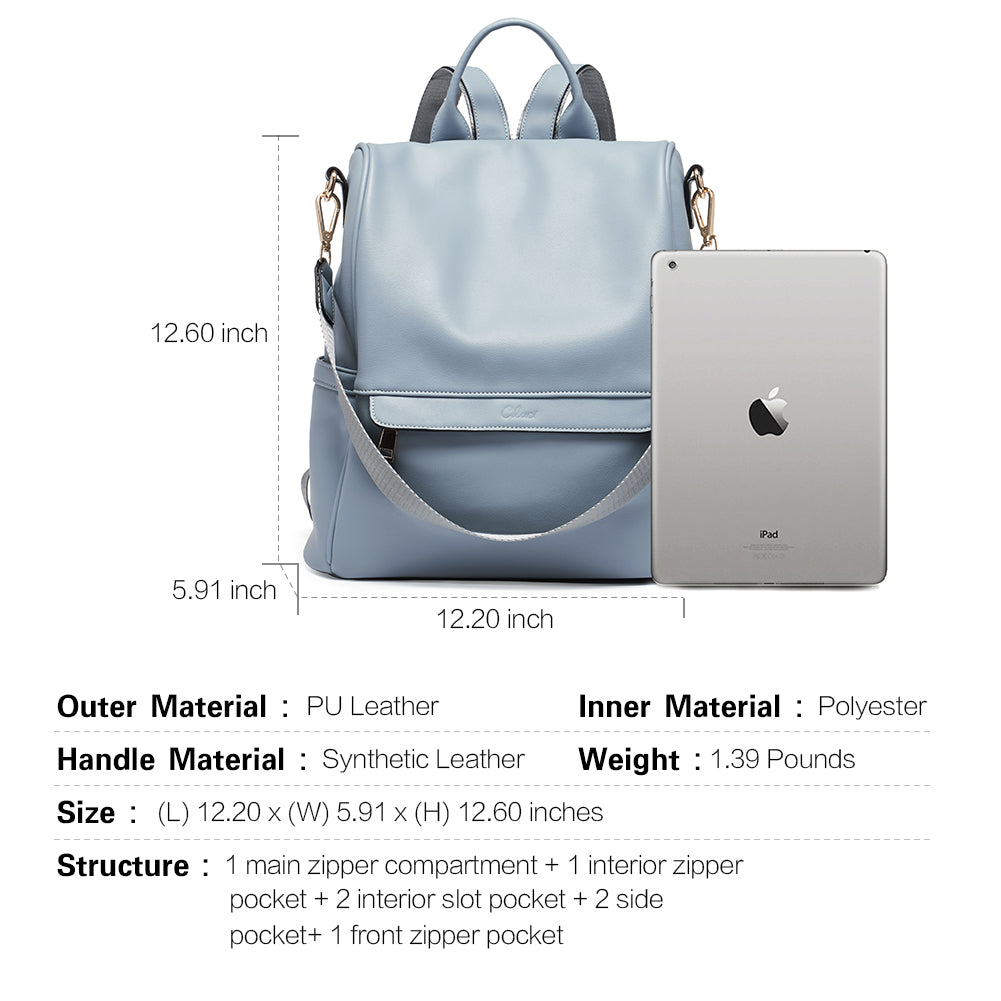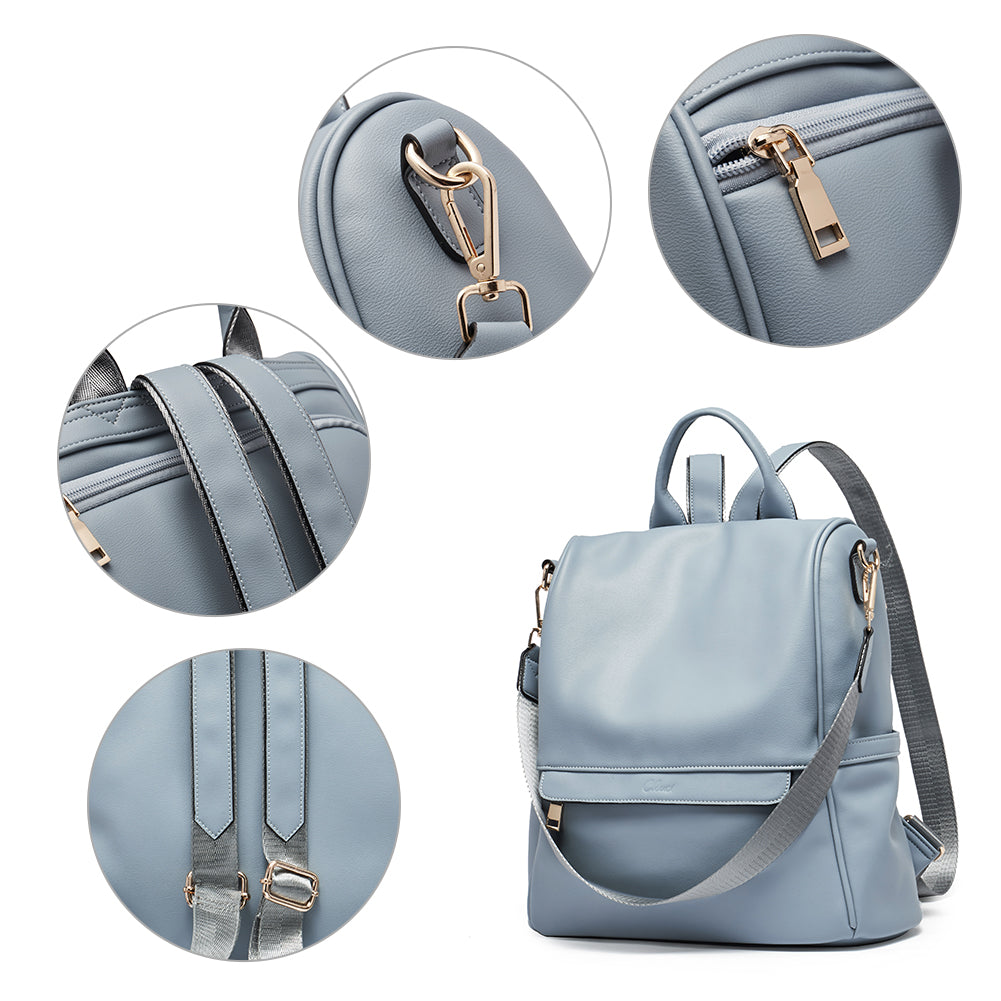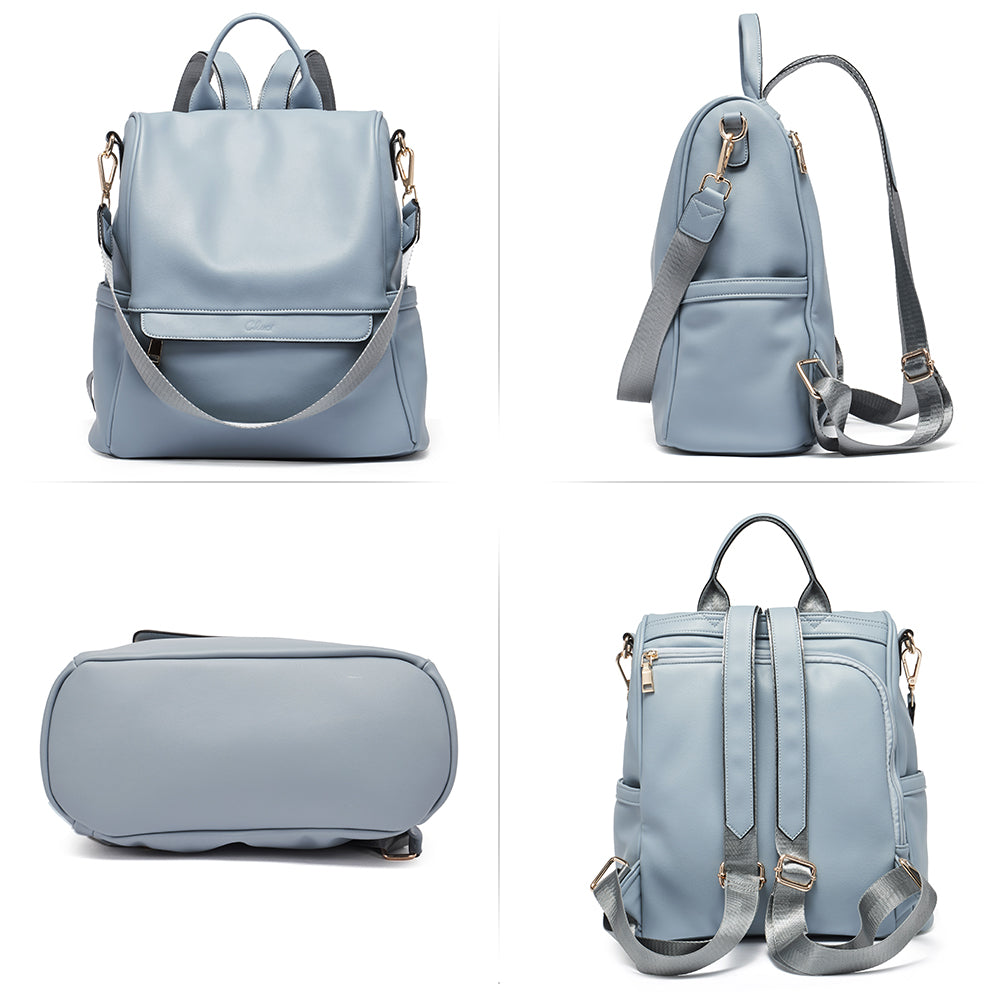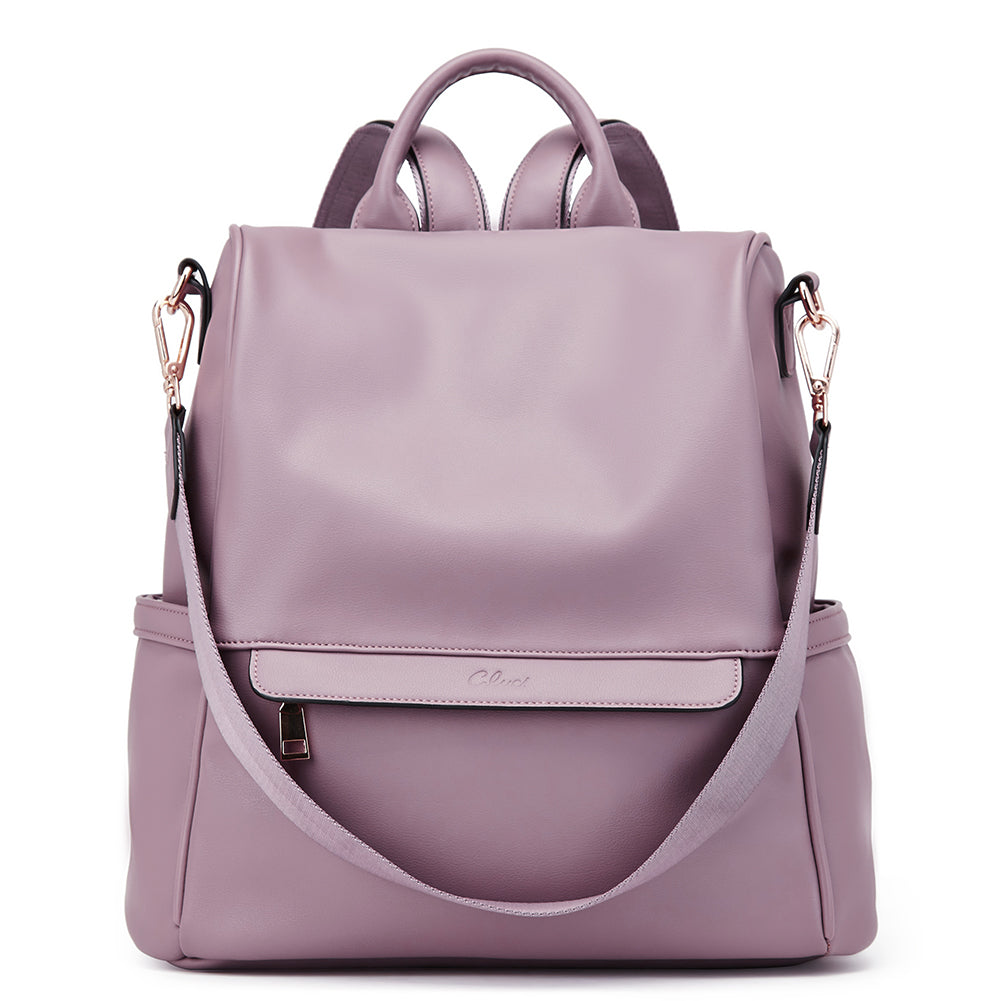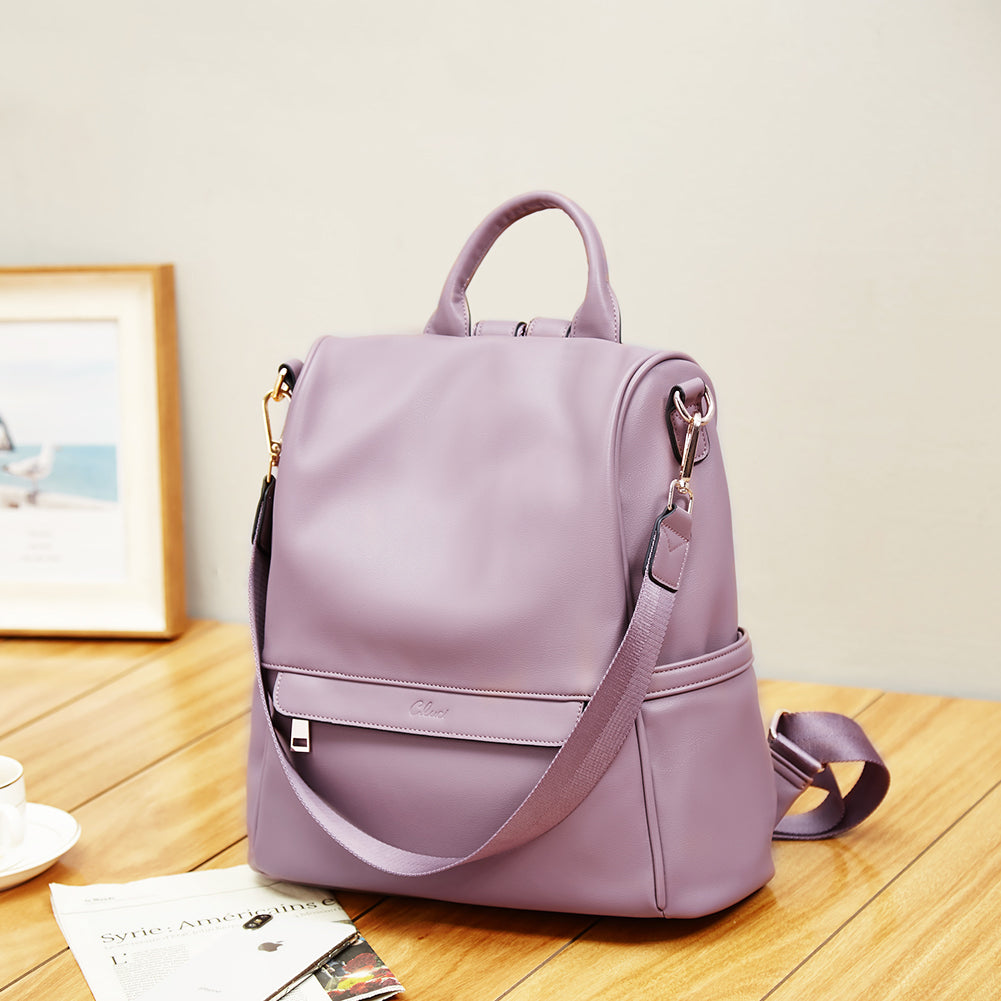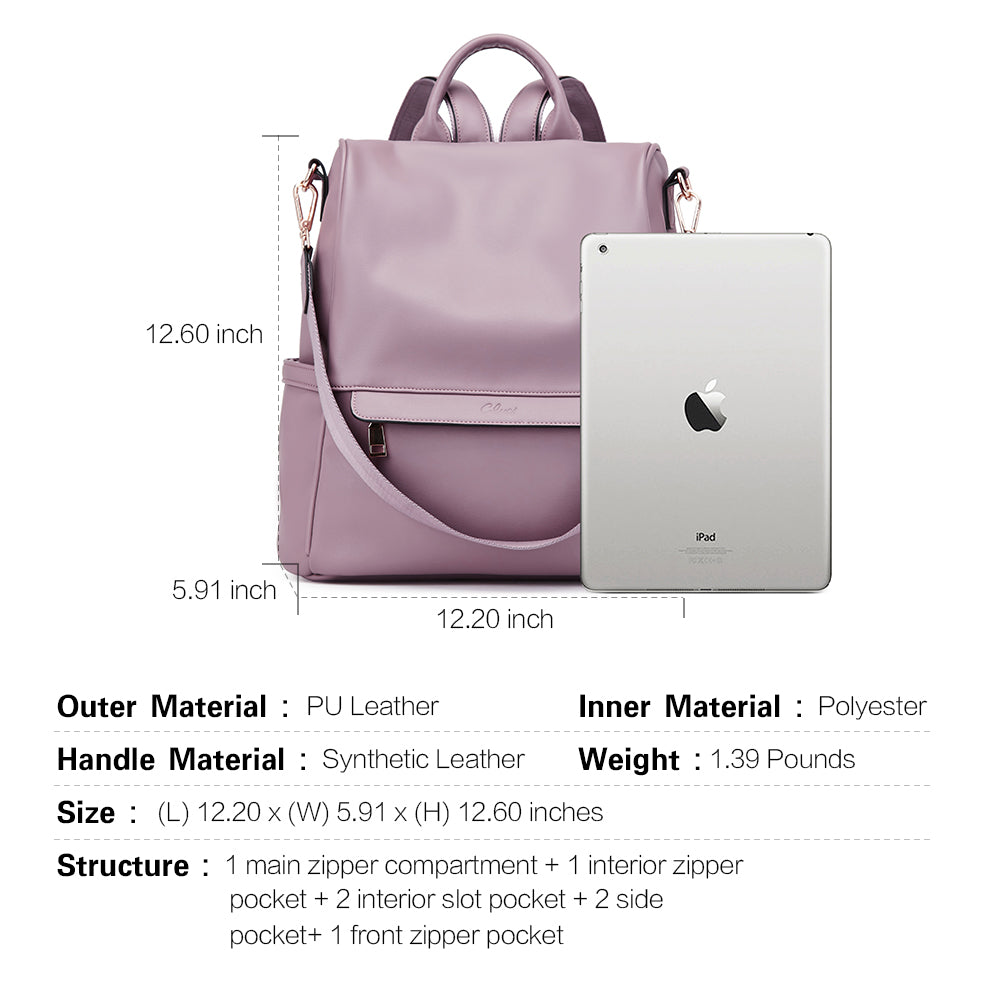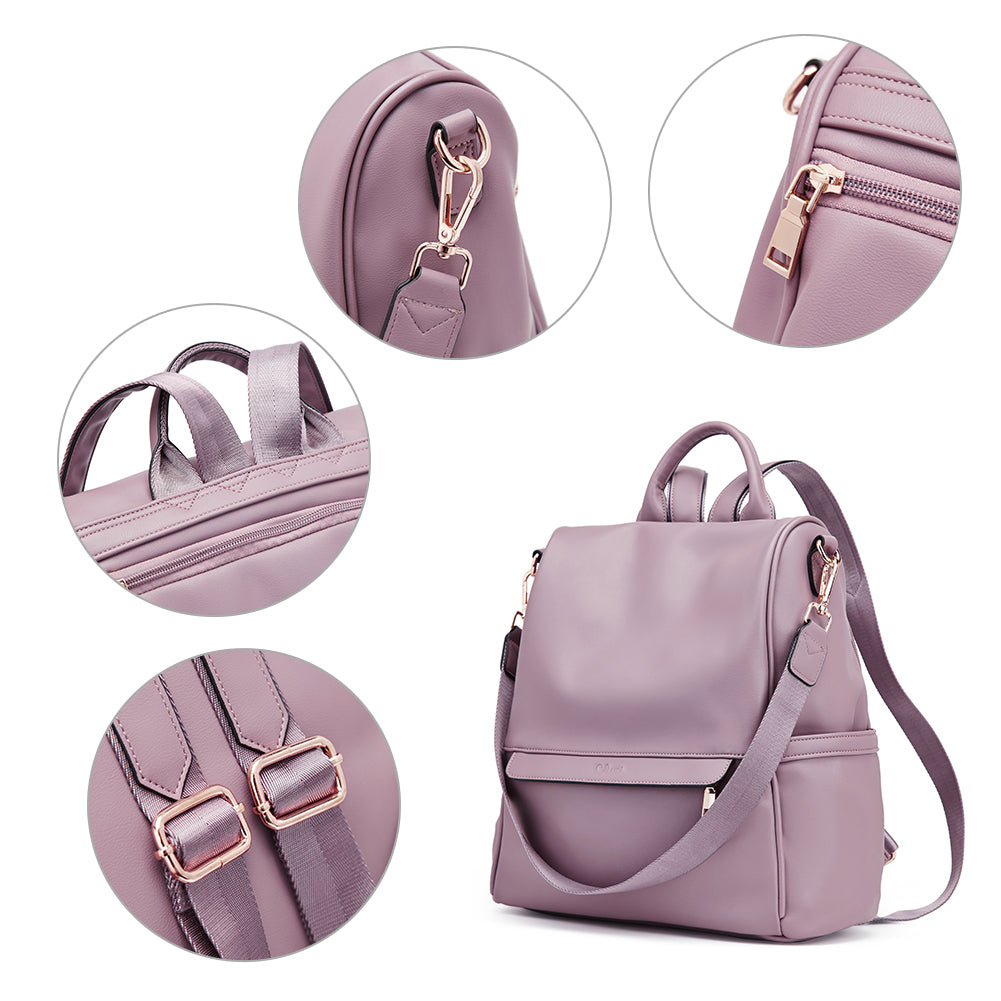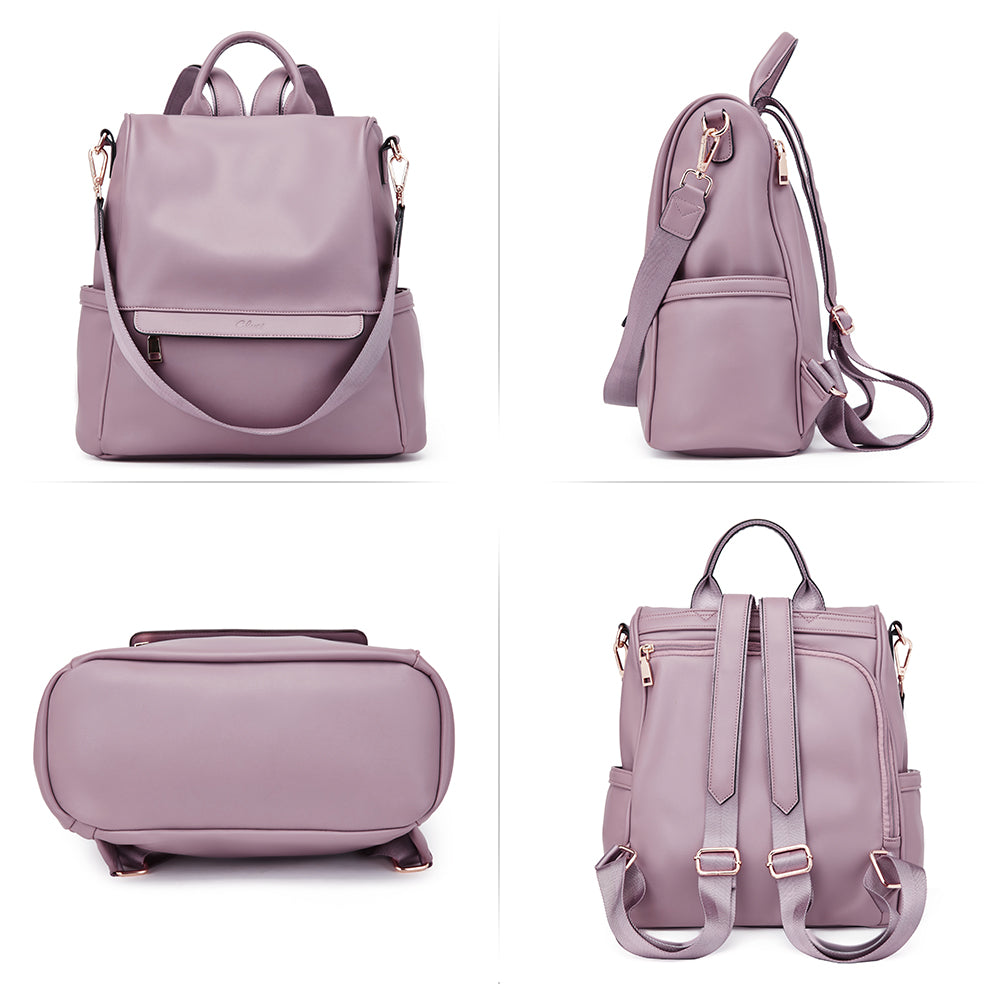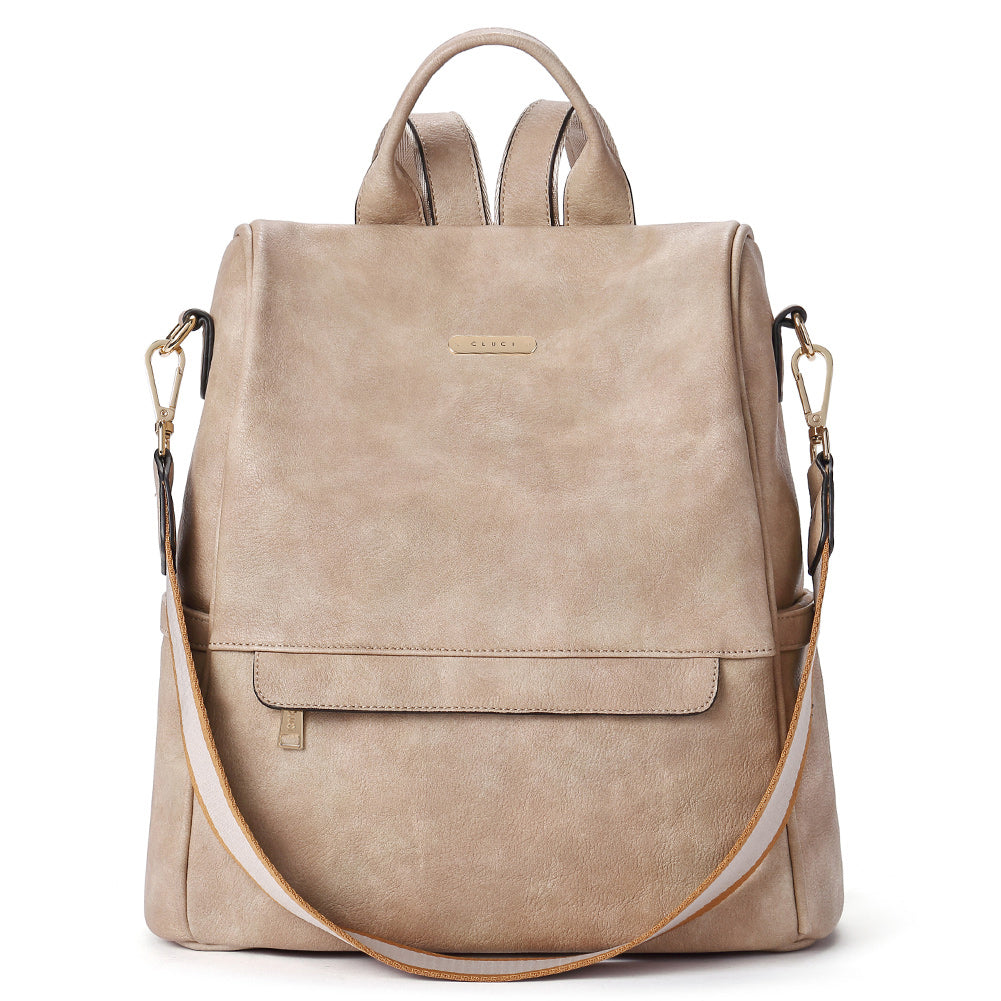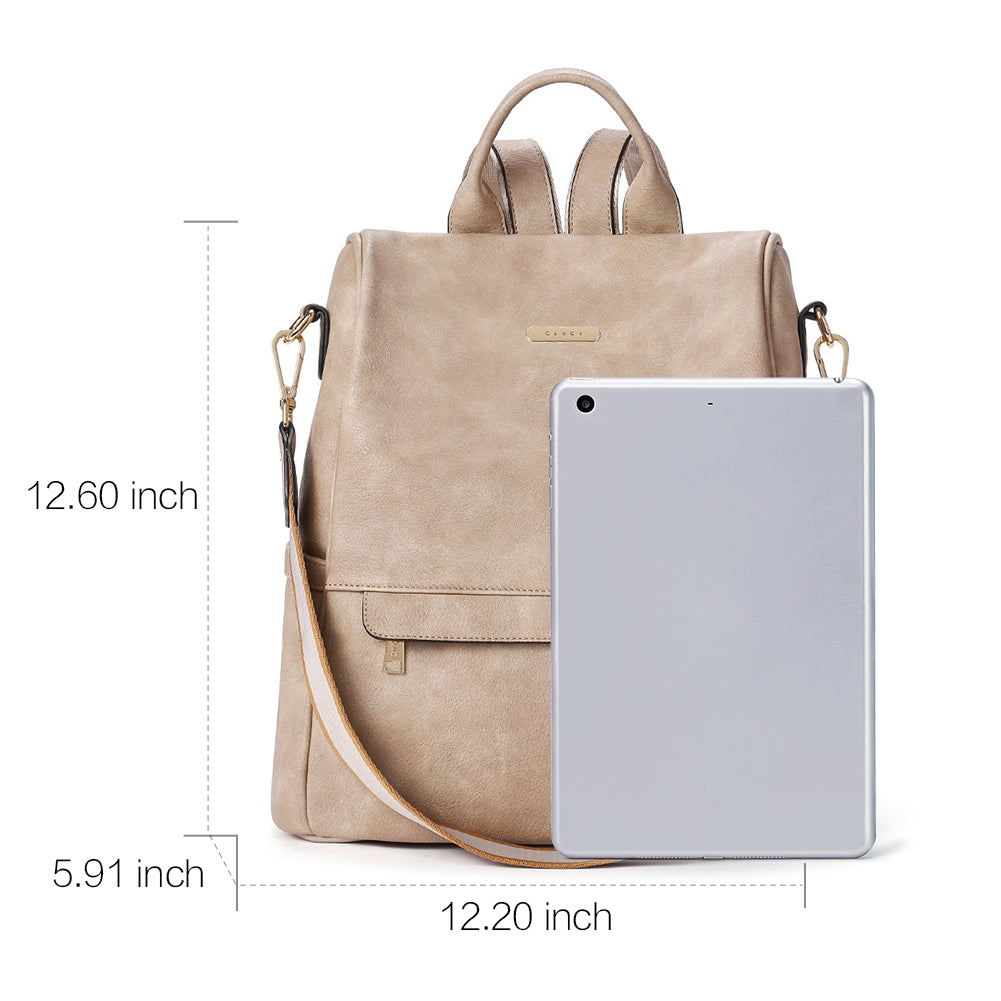 Greene Multi-Purpose Carry Way Vegan Leather Backpack Purse For Women
Materials:

Water resistant soft PU leather
Polyurethane lining
Zipper closure

Dimensions:

(L)12.20 inches(30.98cm)
(W)5.91 inches (15.02cm)
(H)12.60 inches(32.00cm)
Weight 1.39lb (0.64 kg)

Incredibly spacious and practical-for times when a smaller backpack purse just doesn't cut it, our women's premium leather backpack purse is the one to choose.
Features:


Back Zipper Closure,Effective anti-theft design
1 main zipper compartment
1 interior zipper pocket
1 interior slot pockets
2 side pockets
1 front zipper pockets
Fits A4 size paper
Convertible multi-use.Three different carry ways for various occasions.you can simply use it as a casual backpack,stylish top handlebag or a special shoulder bag

Occasion:

Best for shopping, school, work, business, interviews, and other activities.
Shipped within 1-2 business days. Usually received within 3-10 business days.
Easy to ask for return label within 14 days after receiving if you don't want it.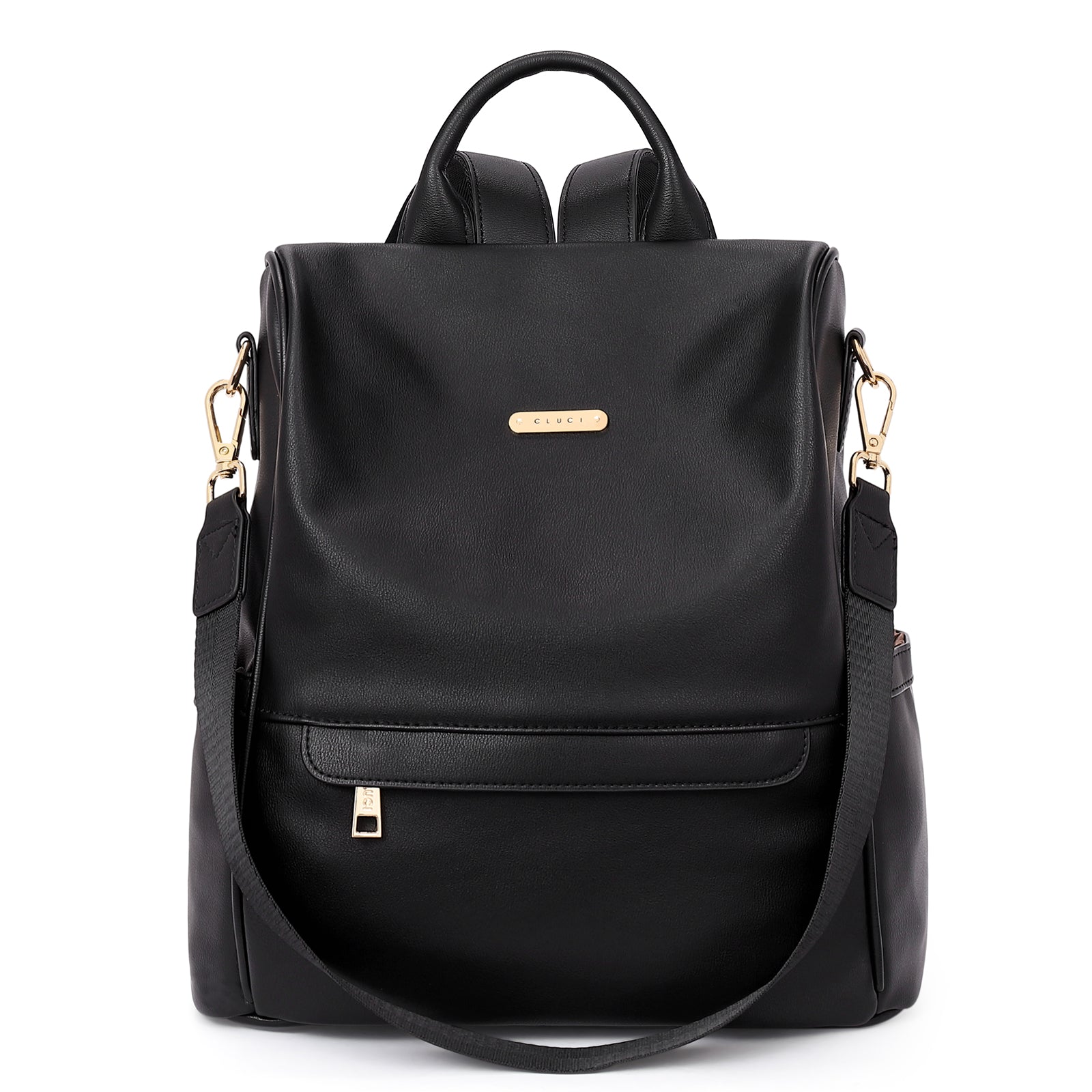 So far—incredible!
I work a lot, and carry a LOT of sh!t with me wherever I go, but also get extremely annoyed with all the cute purses and backpacks I find either because they're too big, too small, the straps are weak, I have to rush and one-strap the backpack, or sling the purse over my shoulder which are both uncomfortable and insanely cumbersome for me 😭 (I am a walking contradiction; I cannot travel light but I also HATE being even slightly encumbered).
Then I realized it… I needed a bag that could be a purse, but also a backpack. BINGO! This is exactly that!
It holds my iPad, a book, my body spray, travel toothbrush/paste, deodorant, wallet, meds, lip liner/gloss, AirPods, pen, scrunchie, vape, keys—EVERYTHING. I also put my makeup bag in it today for work and it was snug but didn't stress the material!
When it's packed heavy like that, I can wear it as a backpack. When it's light, a purse. If I'm in a rush, I can skip the whole process of putting on the backpack and go straight for the purse strap and it's SO comfy. DISCLAIMER: it's only been a day. But so far… so awesome!
The material is super sturdy, high quality. The straps are adjustable (the purse strap is not, but man they picked a GREAT length for it if you ask me!). The straps also thick in width and well-made so the weight is widely distributed and they do not press into my skin and cause discomfort. It comes in an adorable shiny, gold drawstring bag all fancy-like! And the best part is, I got it maybe two days after I ordered it! Excuse me?!
I love her. I can't wait to continue living my life with this bag and hopefully seeing all the different ways it proves useful. And if I end up not liking it so much, I'll come back here and update.
I was not happy with my purchase and wanted to get a refund. Still waiting on the process.
Complicated
I received a small black leather backpack. It definitely did not fit my MacBook Pro. It was narrow and didn't work out.
CLUCI Women Backpack Purse Fashion Leather Large Designer Travel Bag Ladies Shoulder Bags
Super bag
I love this bag.. it's pretty and stylish, had great compartments and held many things. When I walked through the airport I felt totally confident that my items were safe, since the zipper was against my back & not exposed. It was very easy to slip on and off and I love the fact that I could either use the shoulder strap, carry handle, or wear it as a backpack and have my hands free. Nice item, I highly recommend for traveling.